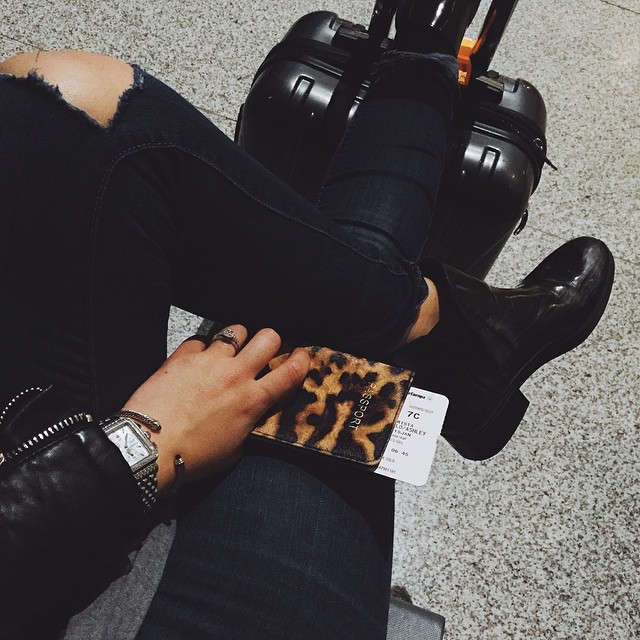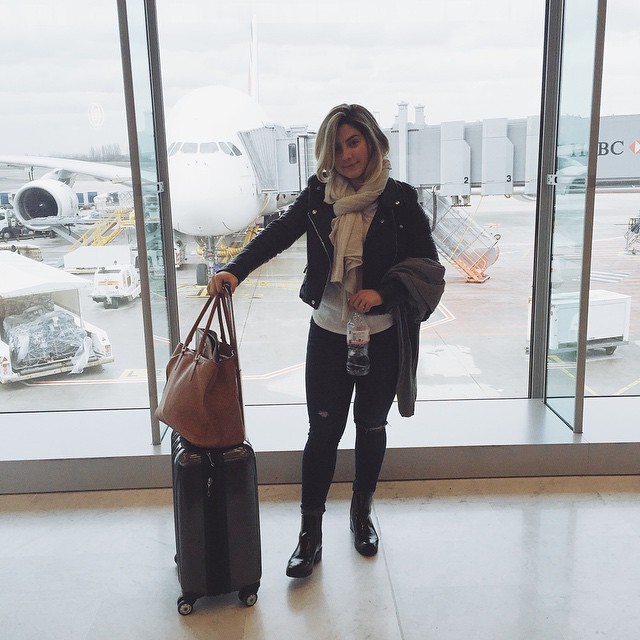 one rule: comfort.
traveling back home (Miami) equals long hours of travel & a necessity to wear comfortable clothes and shoes to make sure the trip does't feel a minute longer. so I go for the stretch jeans, a basic tee & shoes without laces, straps, buckles or anything that makes going through airport security a MISSION.
i'm wearing:
Zara Leather Jacket (similar options)
Target Basic Long Sleeve Tee
Forever 21 Scarf
Old Navy Distressed Skinny Jeans
Zara Basic Ankle Boots (similar)
What are your go to pieces for airport style?