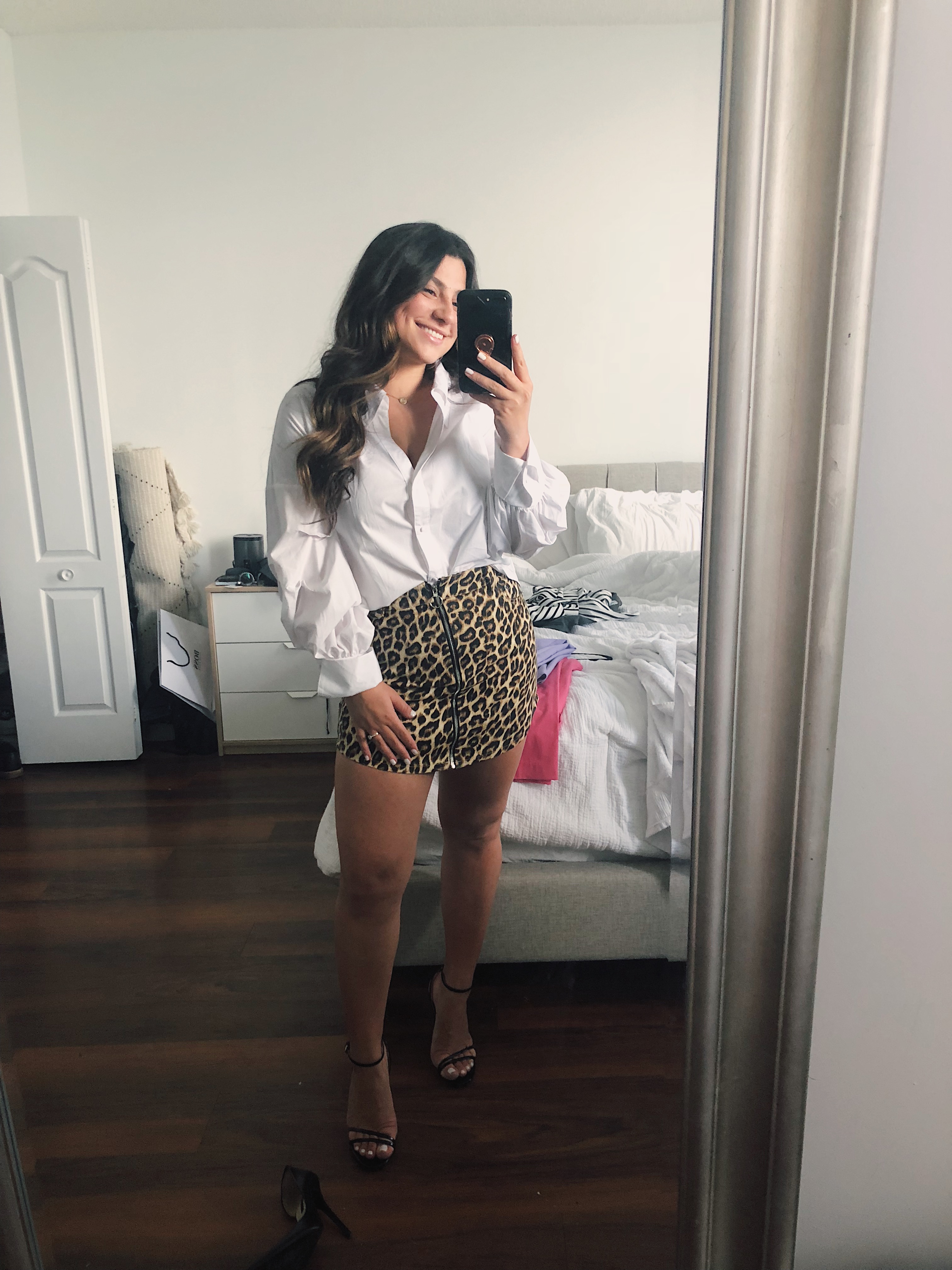 Honestly, there is no greater feeling for a woman to start feeling "back to normal" after giving birth. Even though it took 9+ months to get here, it takes time to bounce back. But, last night – there was a pep in my step heading out of the house.
After days (maybe weeks, i don't even know what day it is today) at home with the family – cabin fever became a real thing and what better thing to do than to go shopping? mind you, this is also a really horrific thing – but I just had to get out of the house and do something for me.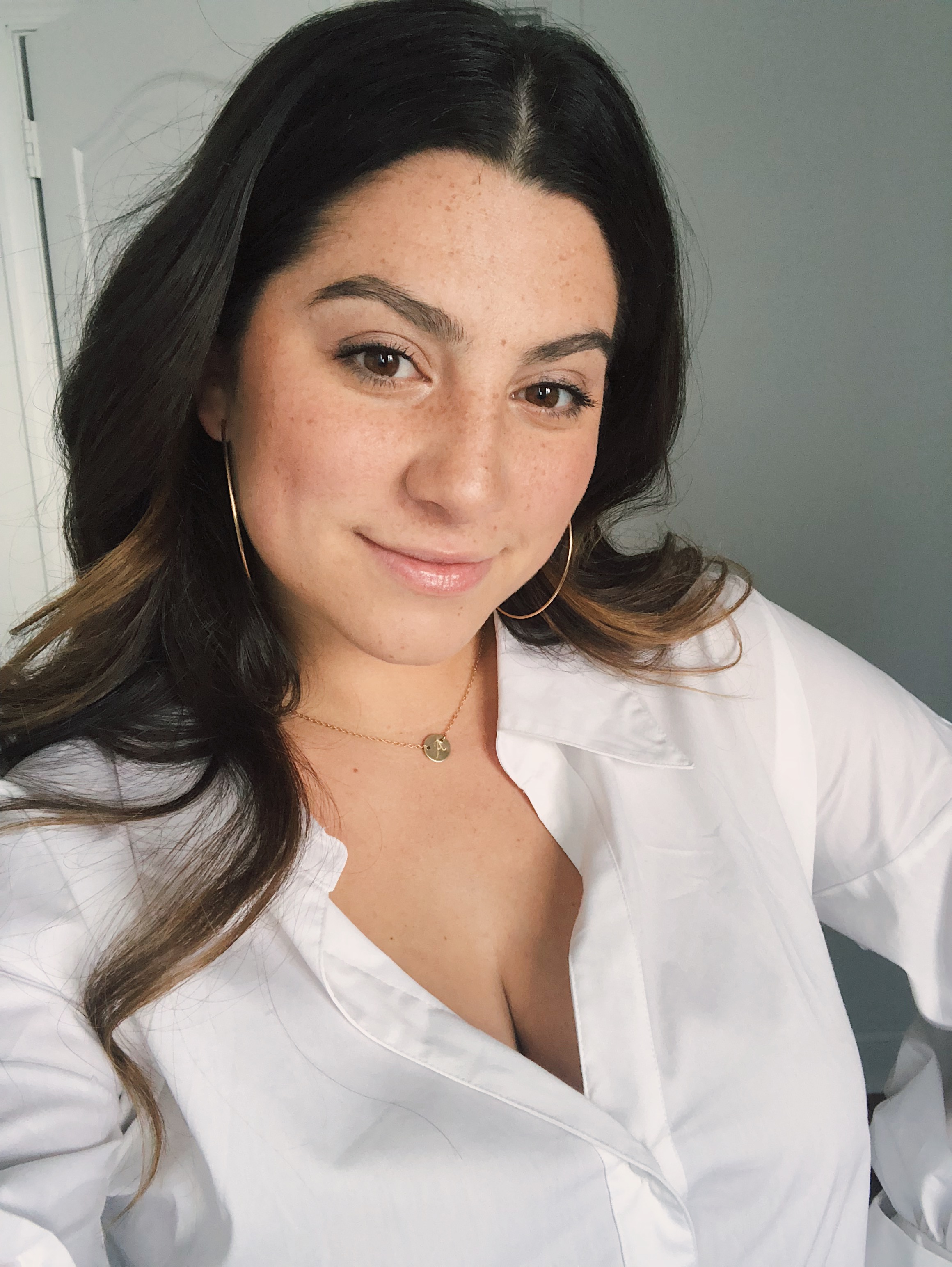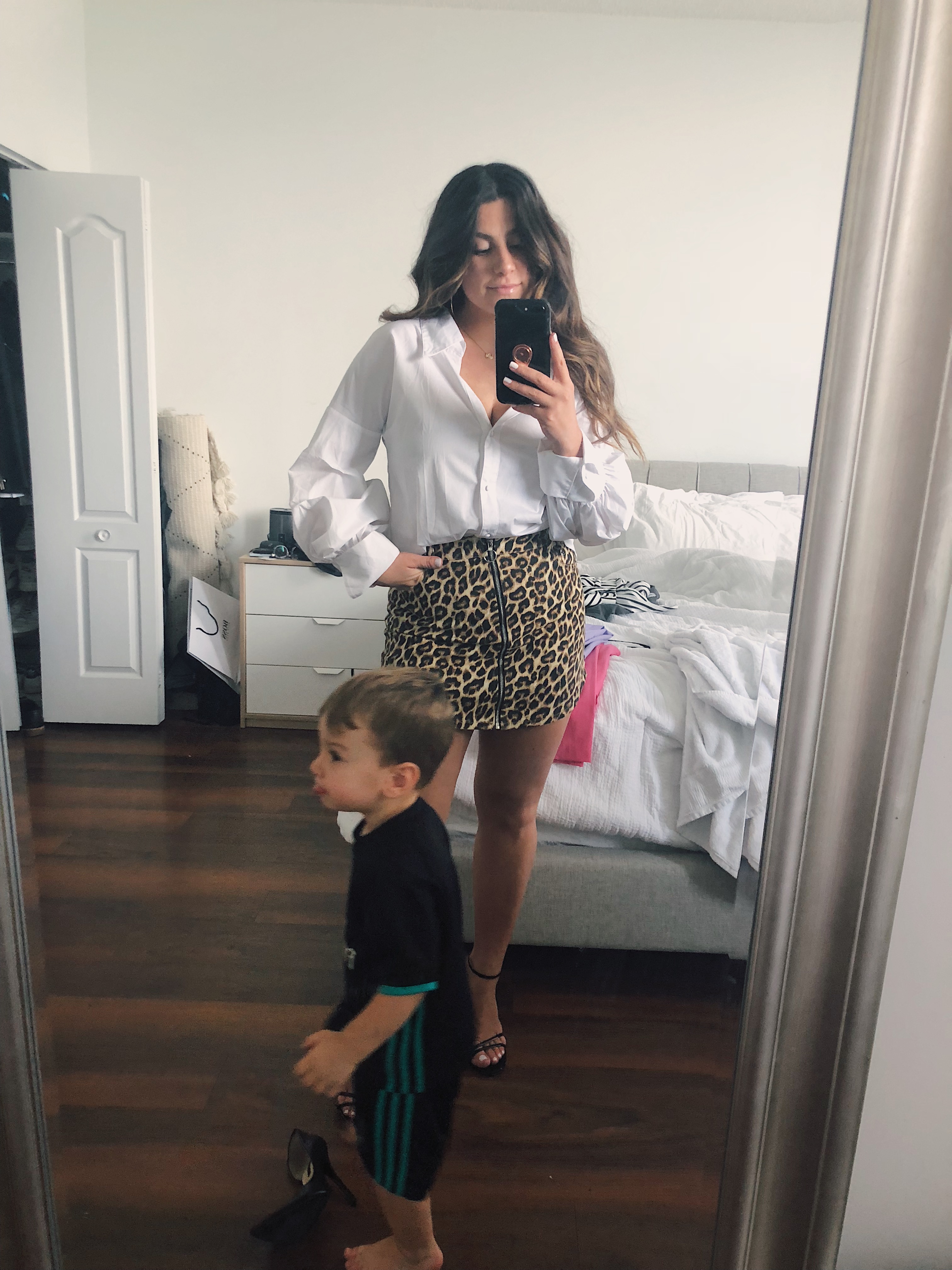 Last night, Adrian and I had a parents night out and went out to celebrate our really good friends who are getting married this weekend. Perfect opportunity to relax, SHOWER, do my hair, put makeup on (what? i never do this, you know) and WEAR HEELS. It had been so long since I could put together an outfit for myself – I was so excited.
Also, the fact that animal prints are very IN this season has me extra excited. I've always gravitated to anything leopard or snake skin – so in my most recent shopping trip, I had to buy something printed. Went for this denim mini skirt and a pair of snake boots (not pictured – but you'll be seeing those soon, I promise)
I'm wearing:
Taudrey Necklace c/o | Statement Sleeved Blouse (Similar versions here, here , here & here) | Leopard Mini Skirt | Strappy Heels (Similar versions here, here, here & here in nude)
SaveSave
SaveSave
SaveSave