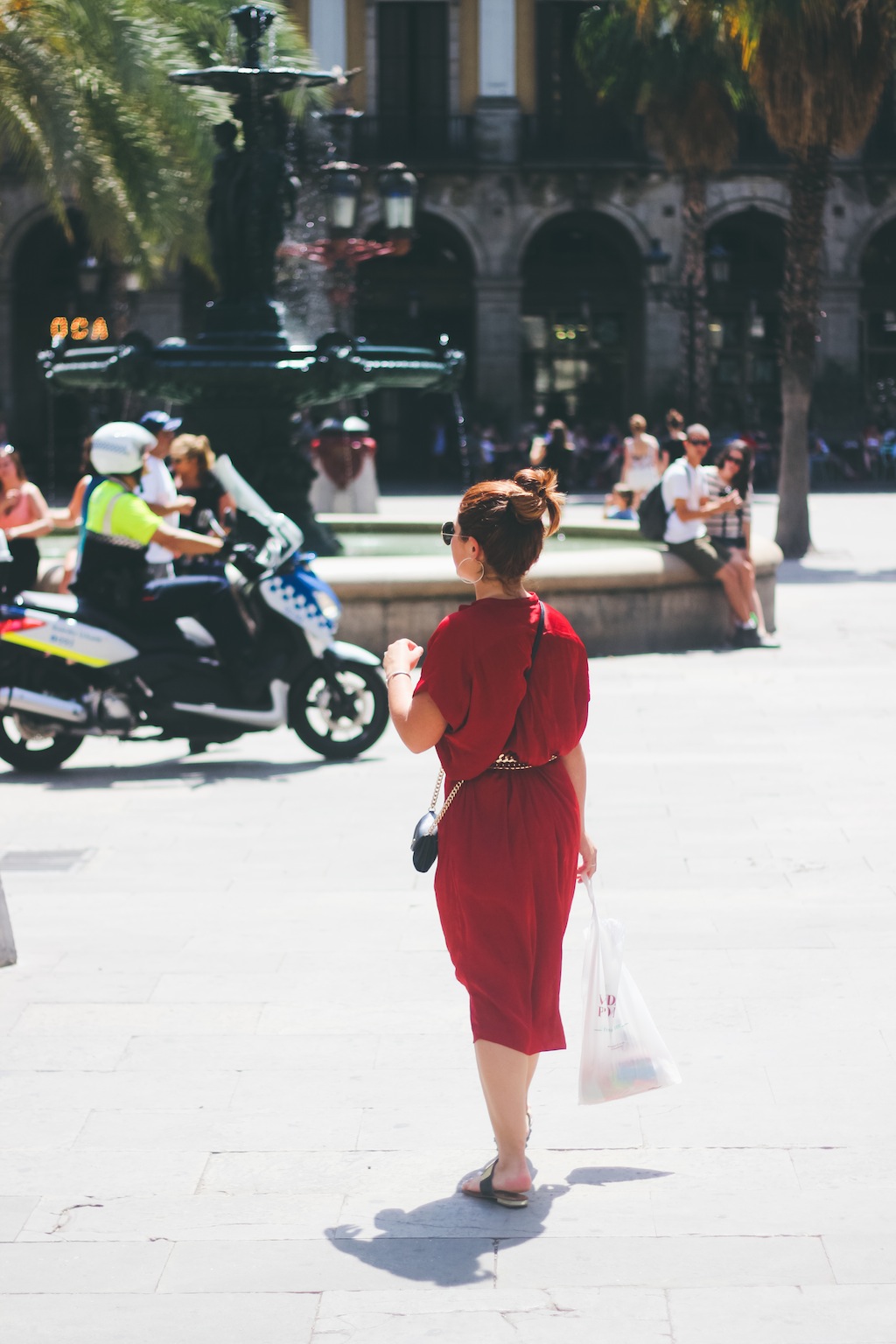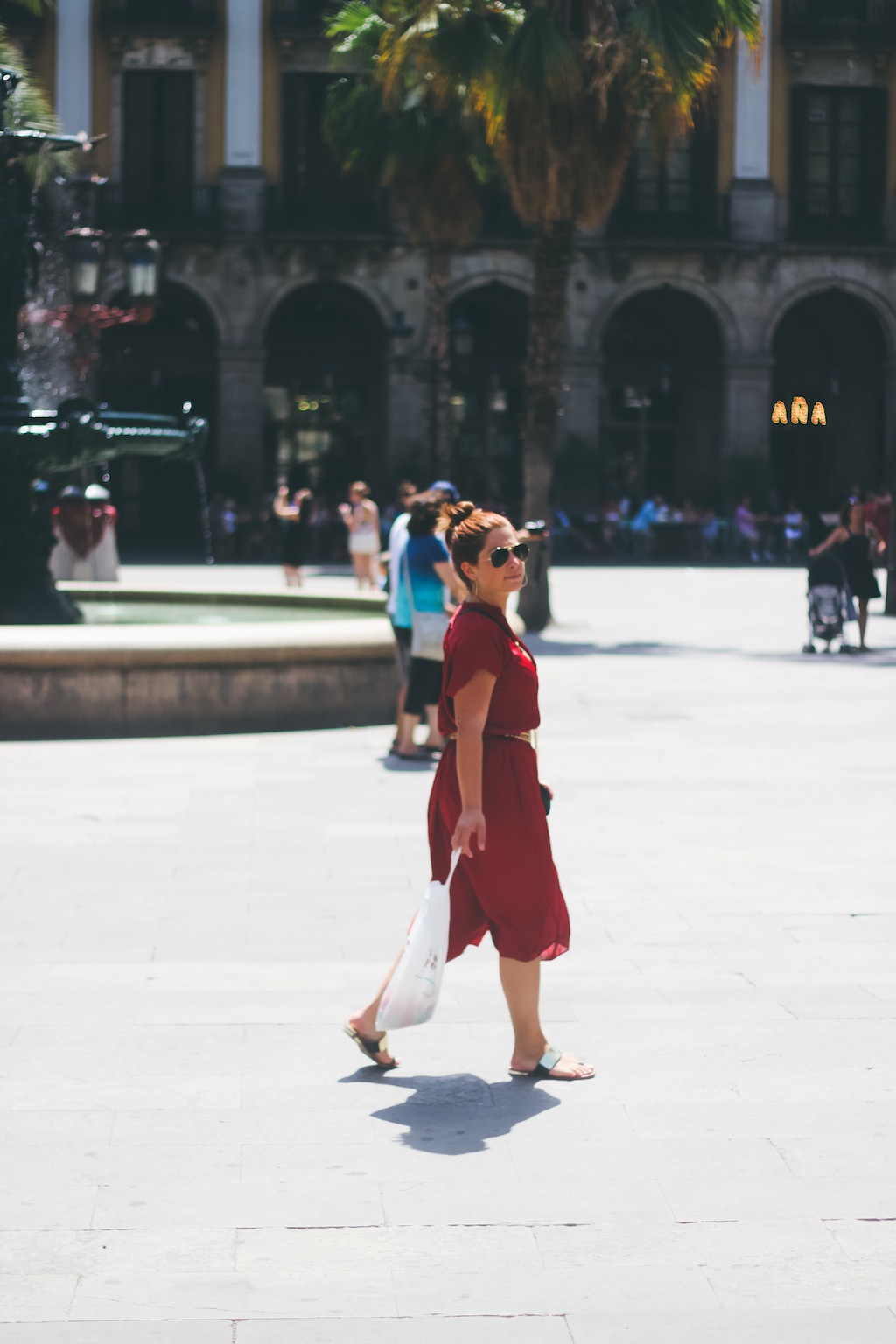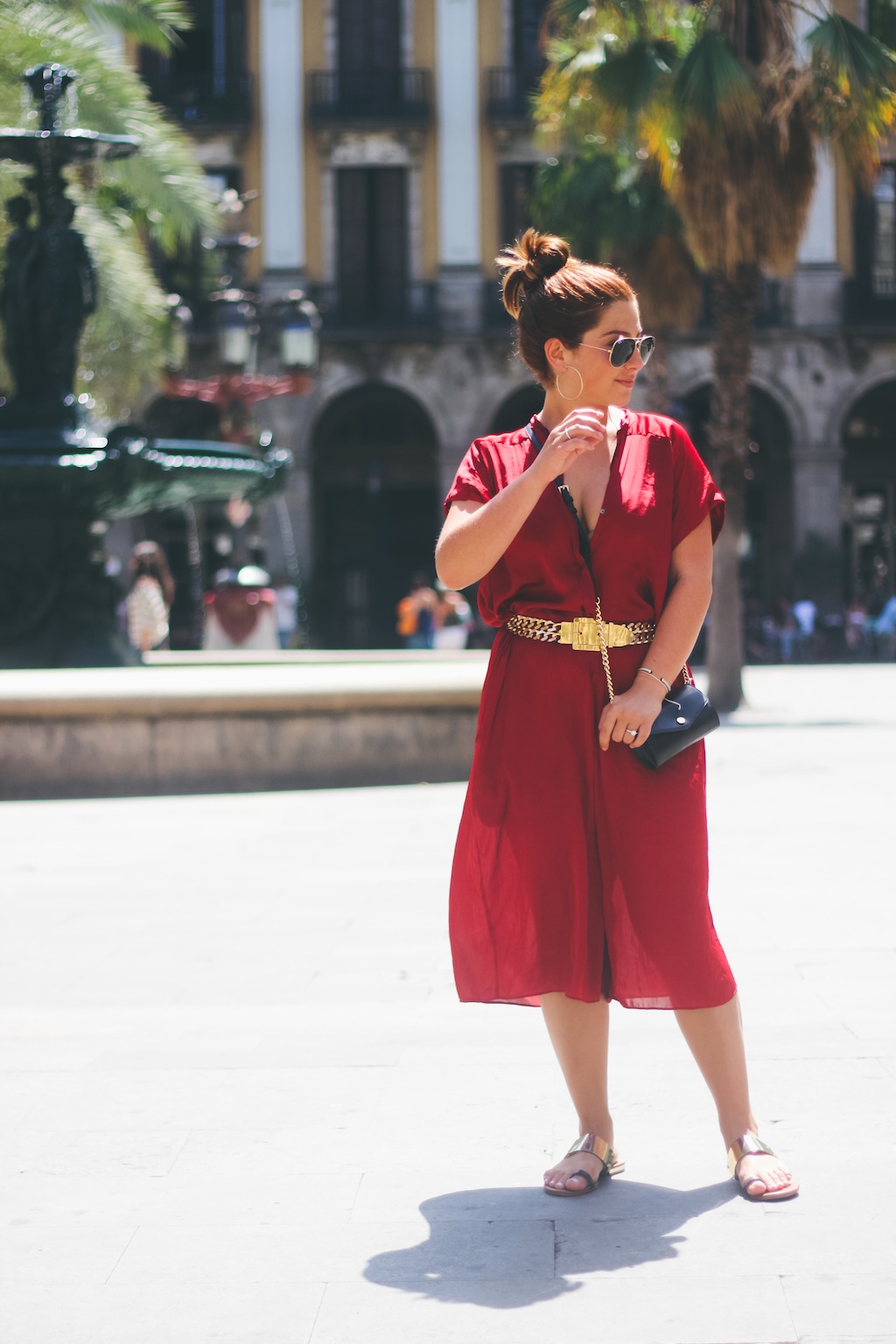 I'M WEARING:
Zara Jumpsuit
Vintage Belt
Michael Kors iPhone Crossbody
RayBan Aviators
Forever 21 Hoop Earrings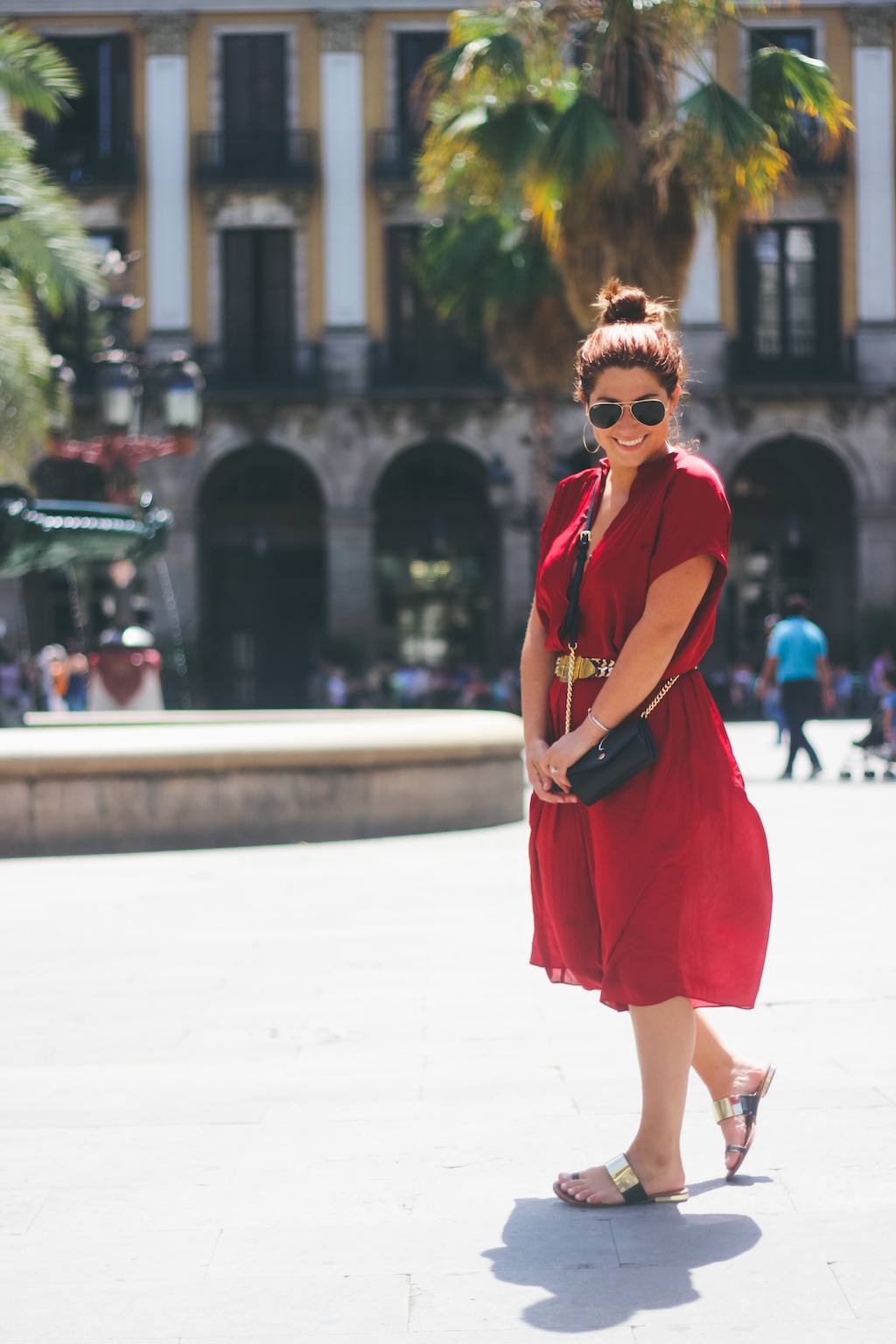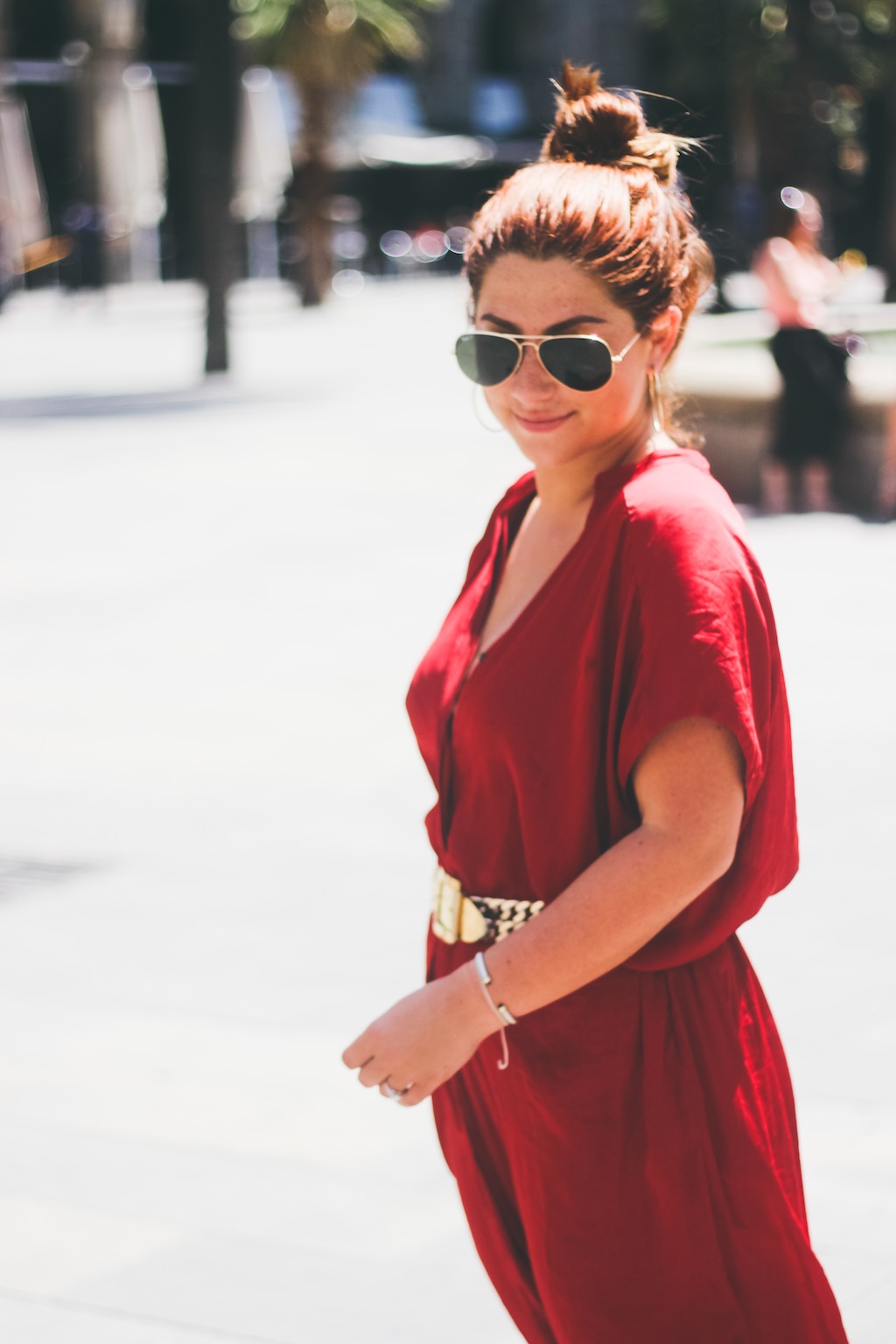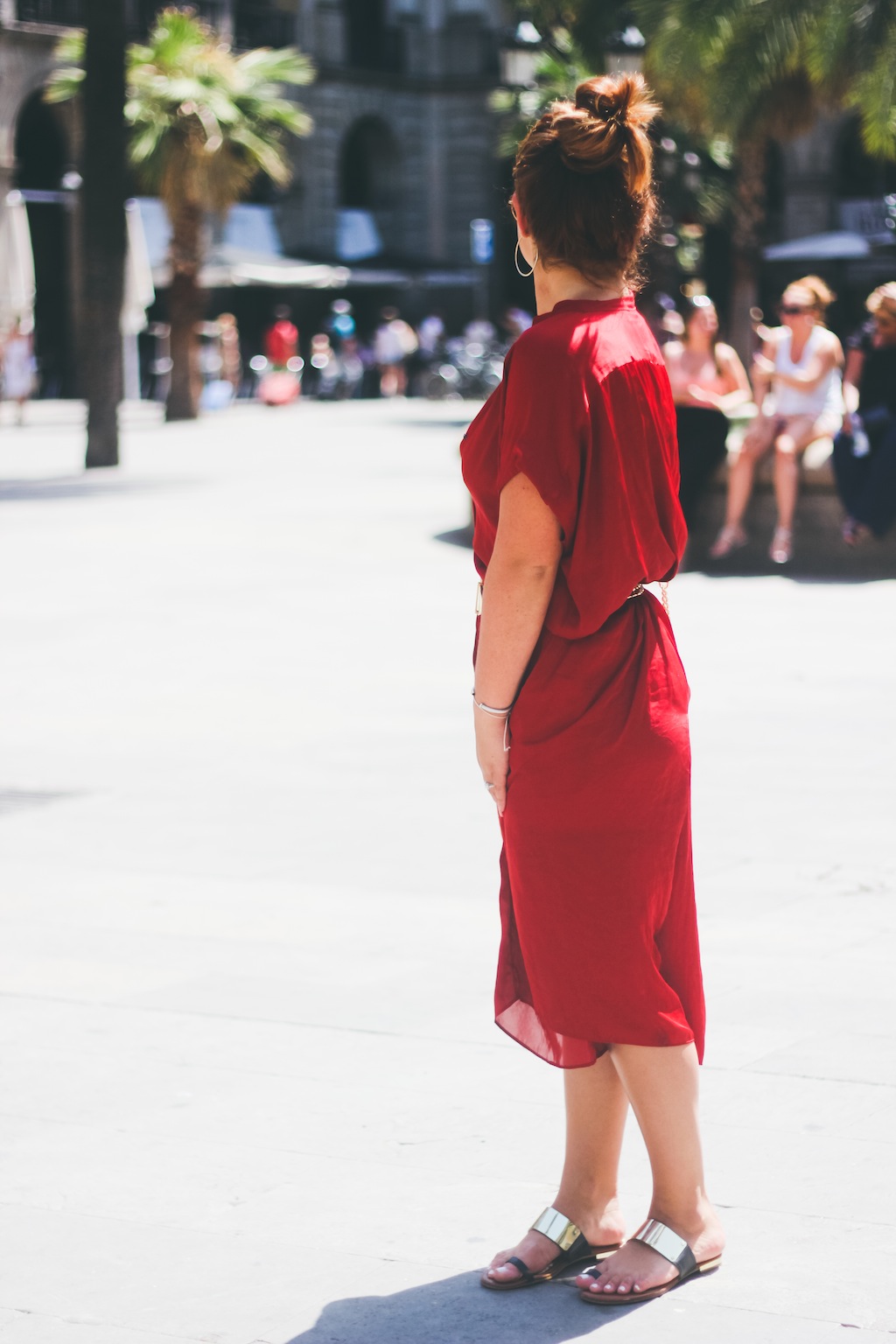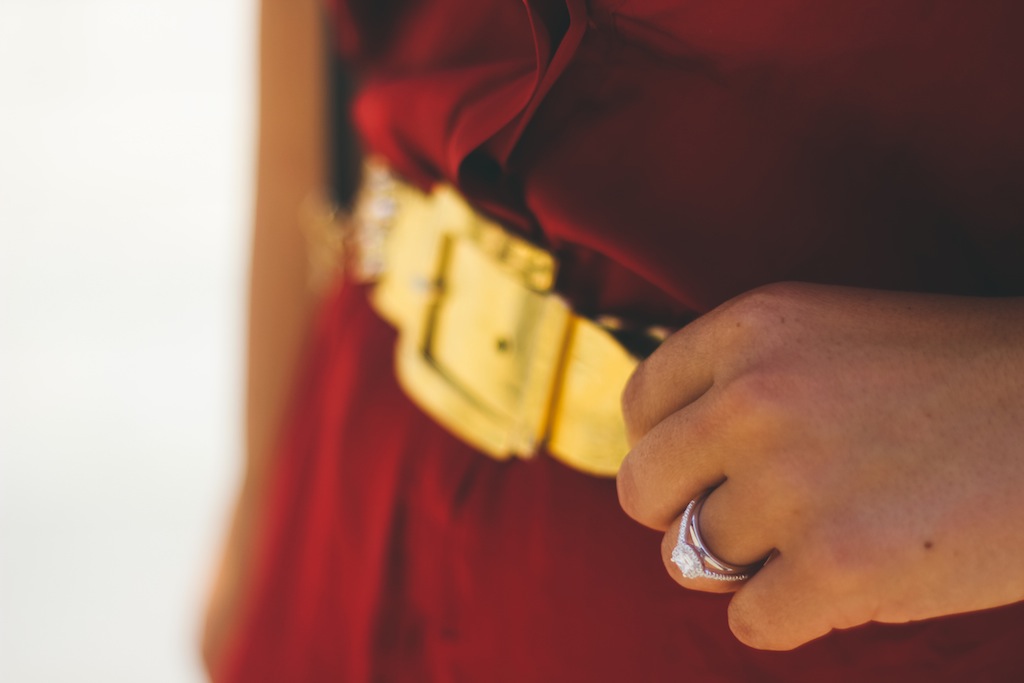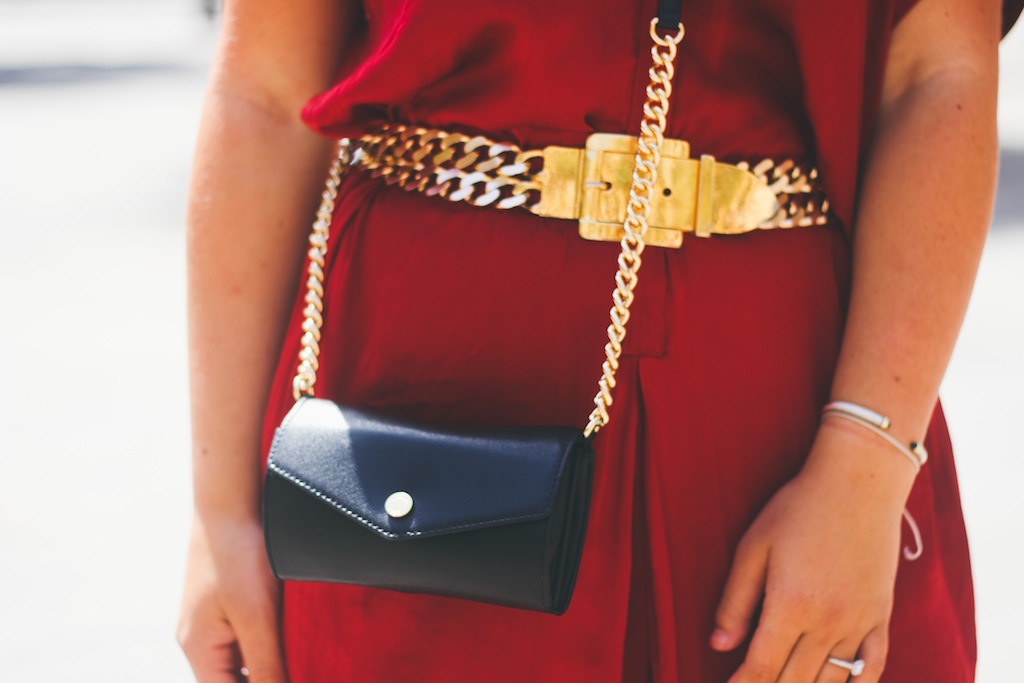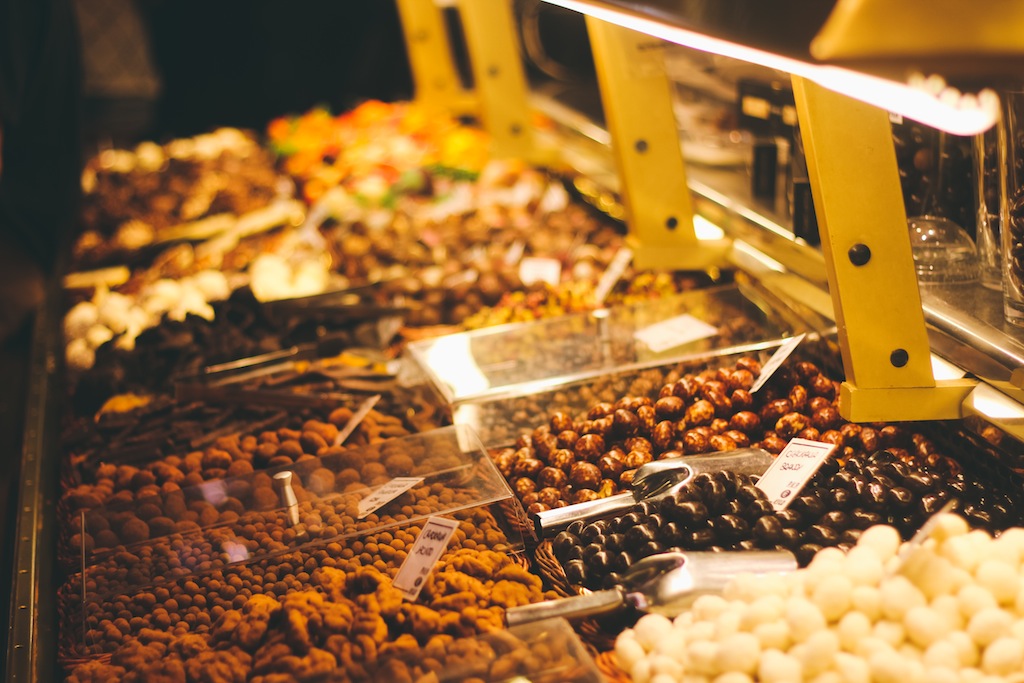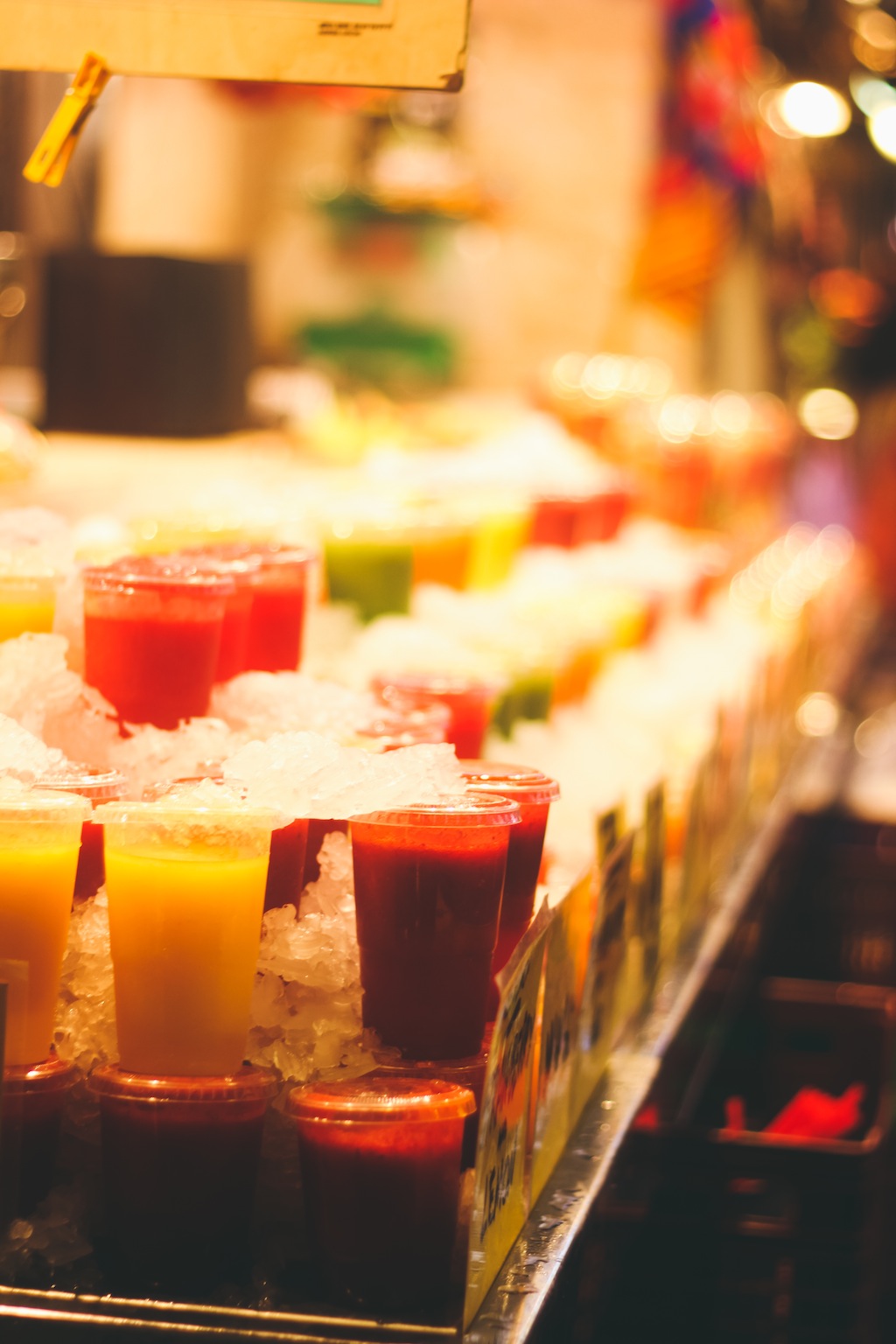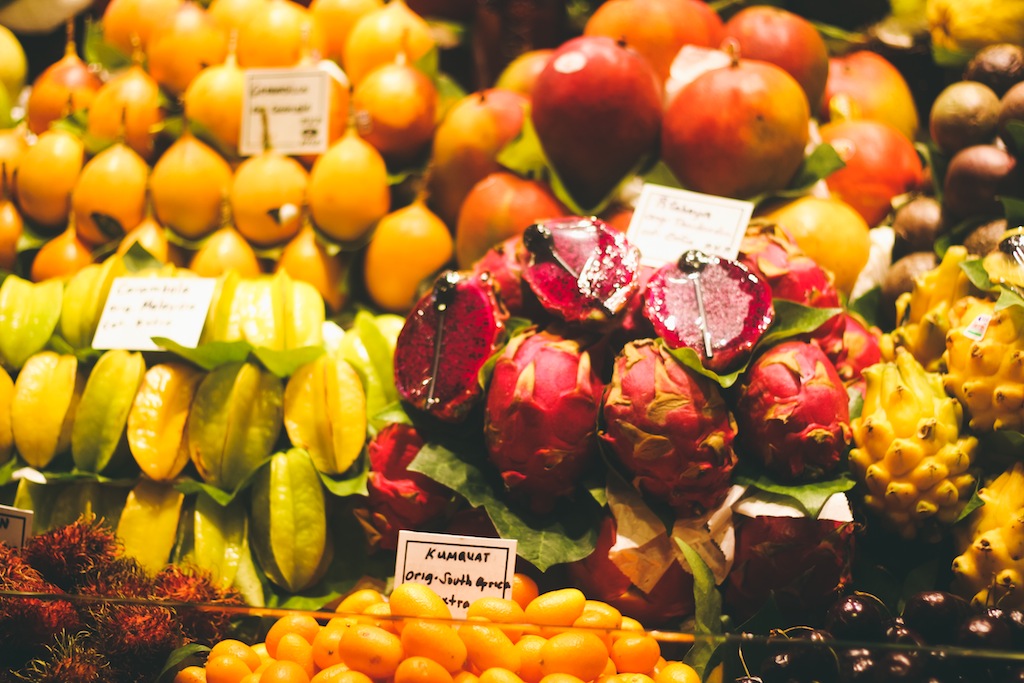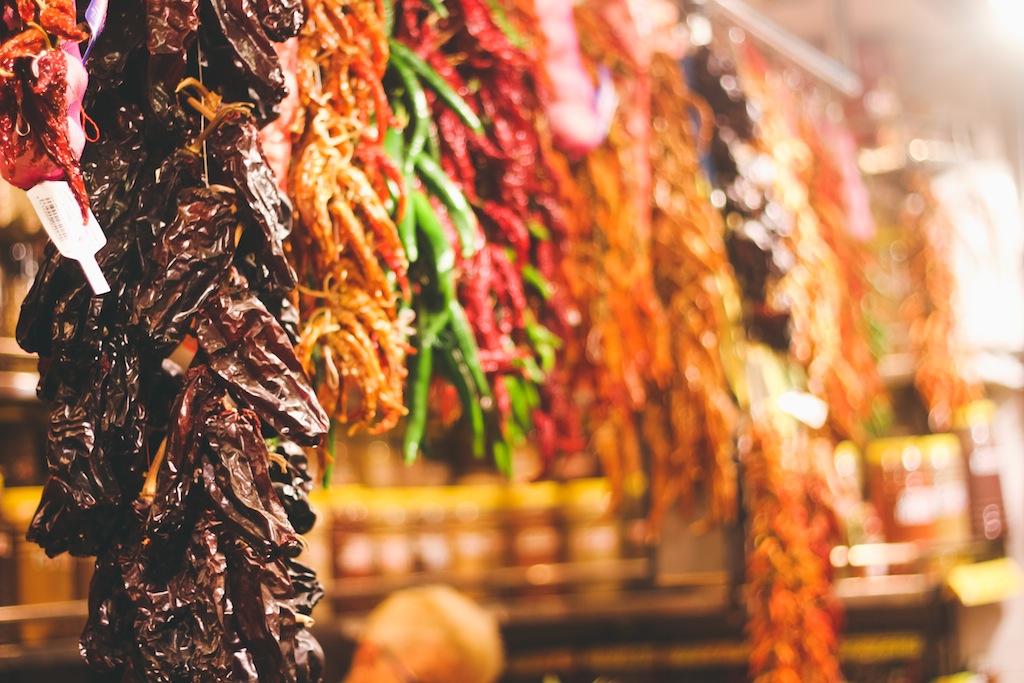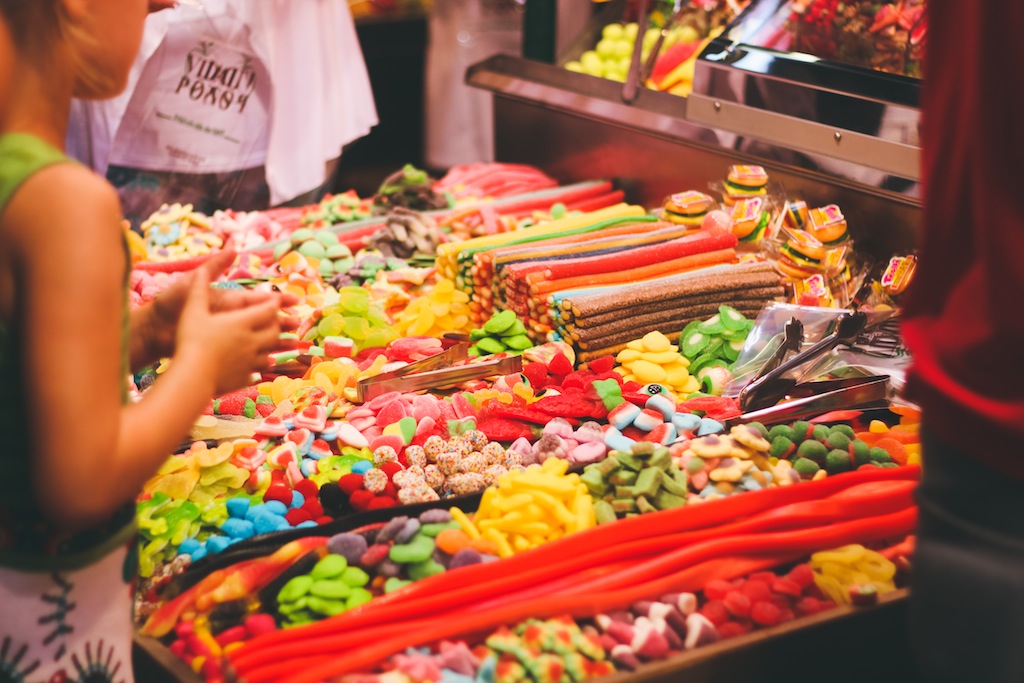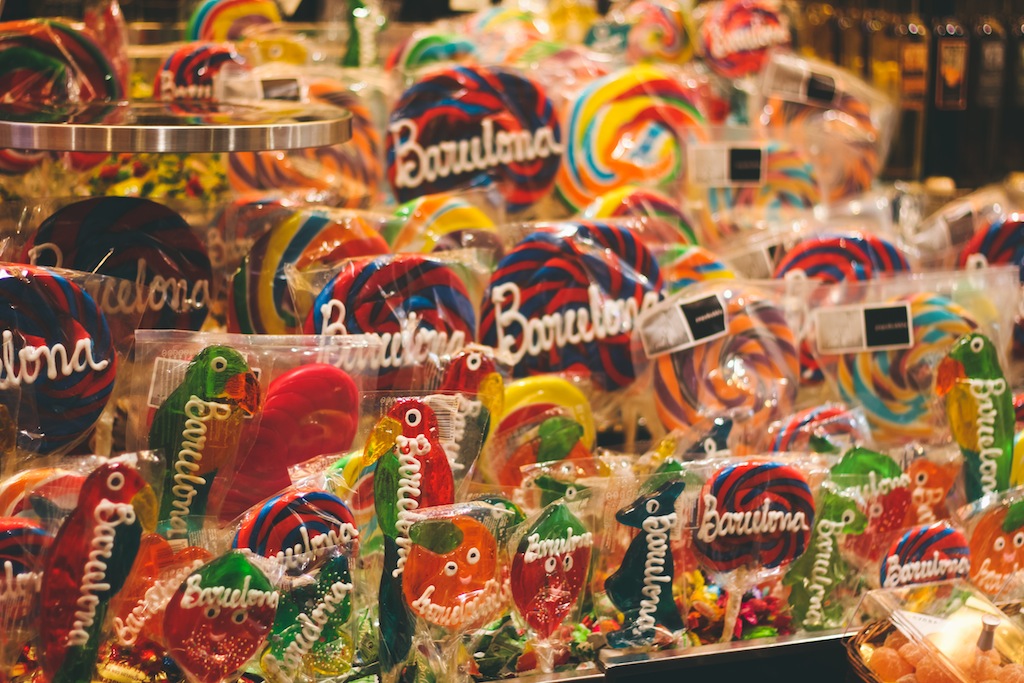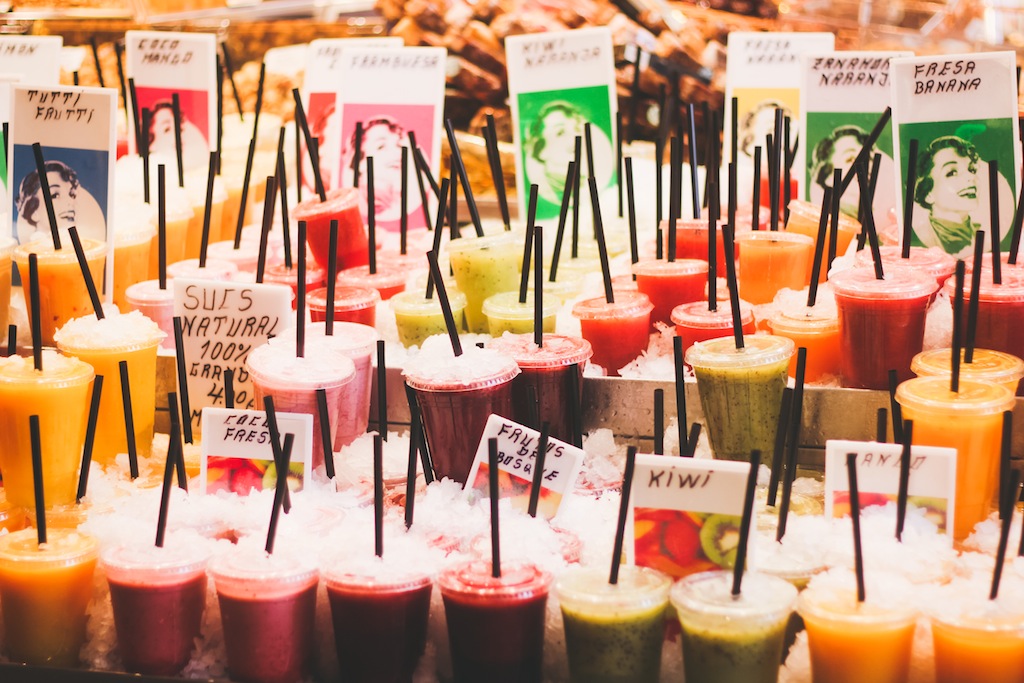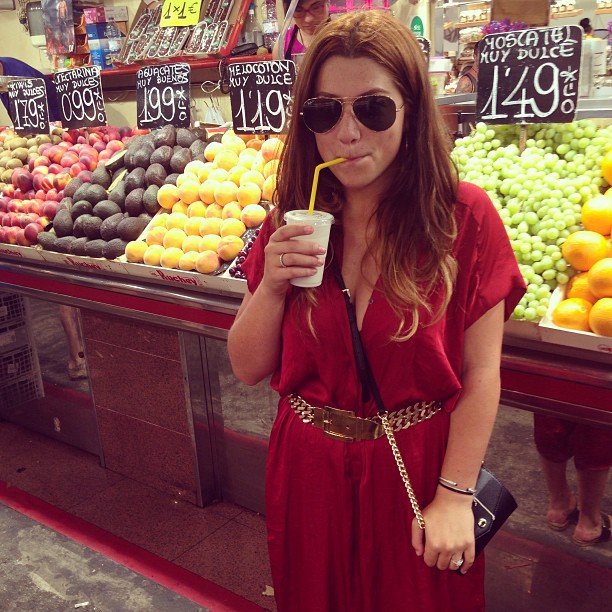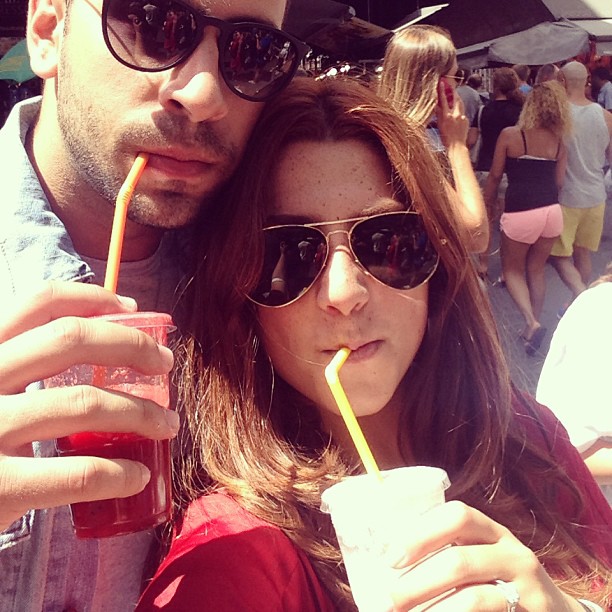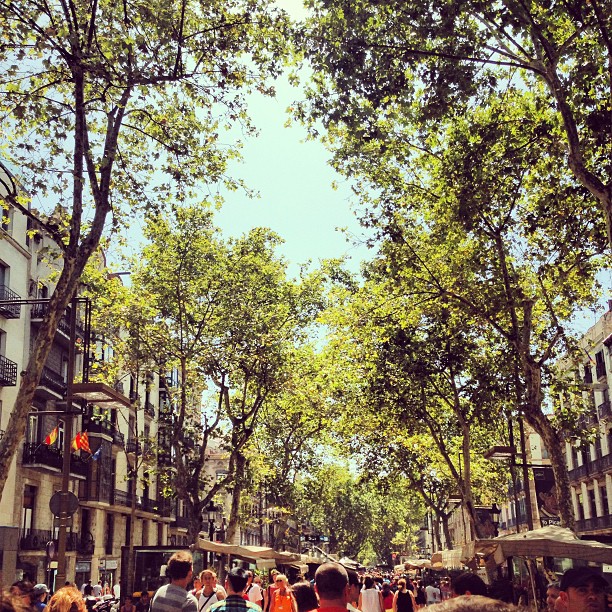 La Rambla + La Boqueria were two of my favorite spots in Barcelona. What's better than food? Not many things. Adrian and I enjoyed walking through the markets and checking out all the olive oils, spices, meat, fish and fresh fruit juices! There was so much beautiful color, smells and delicacies. We wanted to try everything. If I ever visit Barcelona again, I'm definitely going back there.