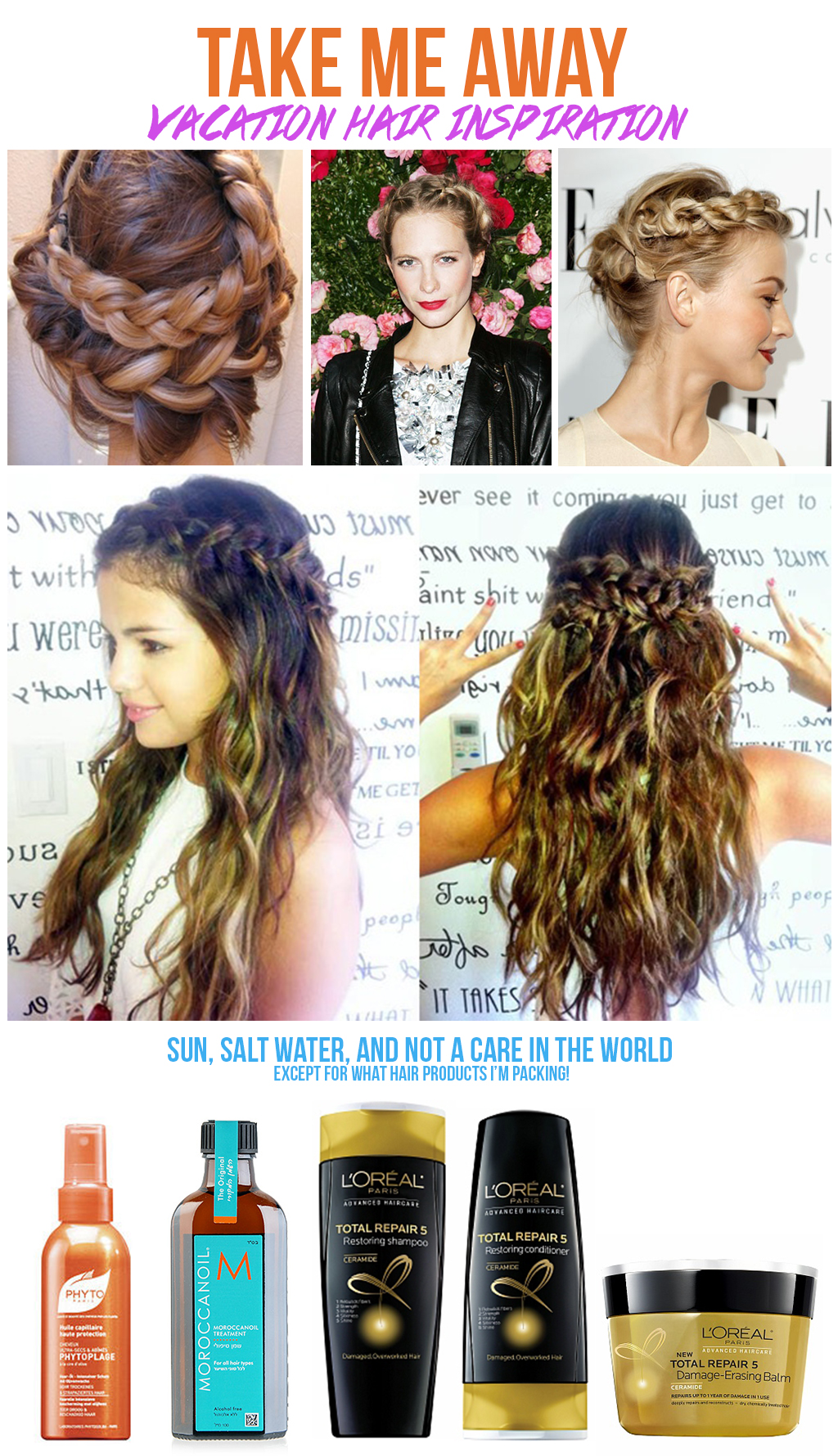 braids, braids, braids and more braids.
one of the easiest ways to make your hair look fabulous when you don't have enough time to style like you normally do. (this is ALWAYS the case on vacation) I'm currently obsessing over the milk-maid braids, but I think I might have too much hair to keep it all together. I guess it's time for me to hit youtube and learn some helpful tips and tricks!
Because of my new ginger hair, it's going to take a lot of maintenance when heading out in the sun and salt water. I've got to make sure to take my favorite products along with some new ones to make sure I maintain a healthy balance.
I just purchased this Phytoplage Protective Beach Spray which is actually an SPF for your hair. My hairdresser recommended that I use this before I go out in the sun and after I've wet it. Can't wait to try it out! I'll also be taking my all time summer favorite: MoroccanOil. This stuff has been the best thing for my hair. Ever. After I've washed my hair, I put a dime-size drop and run it through my hair before styling. It keeps everything sleek and together 😉
With the many changes to my hair this past year, it's been a roller coaster trying to find the perfect shampoo and conditioner… and I found it!! It has helped restore my hair as well as keeping it not too dry and not too oily. It's also less than $20 for the whole set! [Shampoo, Conditioner, Leave-In Balm.]
(this post is not a sponsored post, it is my true opinion.)
So I want to know, what are your favorite hair products for the summer?