Last night I had my closest girlfriends over for some dinner and wine. I cooked a delish yet super simple three-cheese tortellini pasta with lemon & white-wine shrimp and a caprese salad (which was almost too pretty to eat!). It's days like this that make me realize how important it is to spend quality time with your closest friends. I love my girls and so blessed to be able to call them my best friends!  I didn't get many photos because we were all so preoccupied with catching up while devouring our food and wine & also trying to learn the choreography to Beyonce's "Dance For You" music video. Definitely a night filled with unending laughter!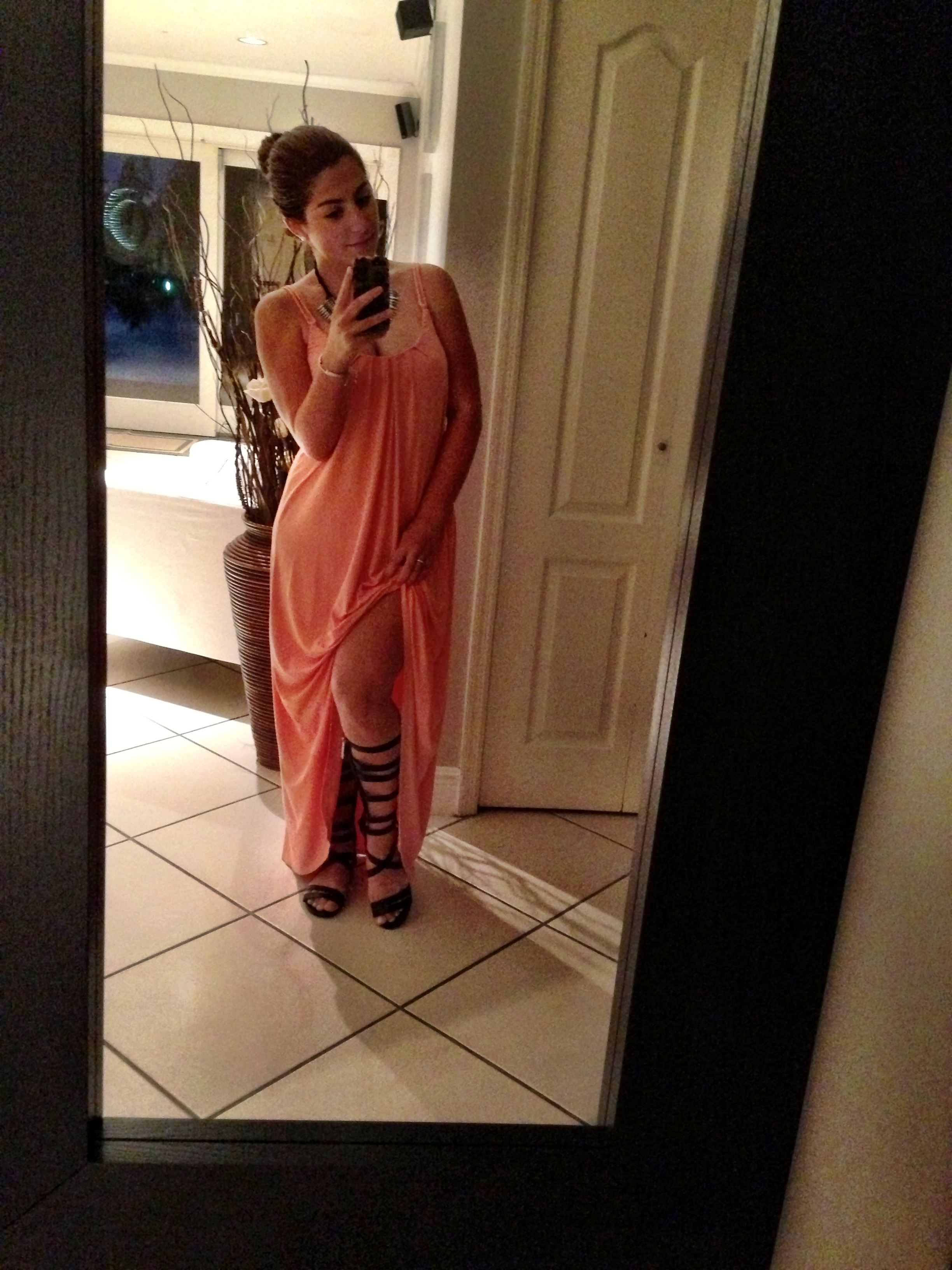 I'M WEARING:
Cynthia Rowley Maxi Dress (via Marshalls)
Urban Og Gladiator Sandals (last seen here!)
*PS use code: 25SEMIANNUAL for 25% off your order! Expires today, 6/13.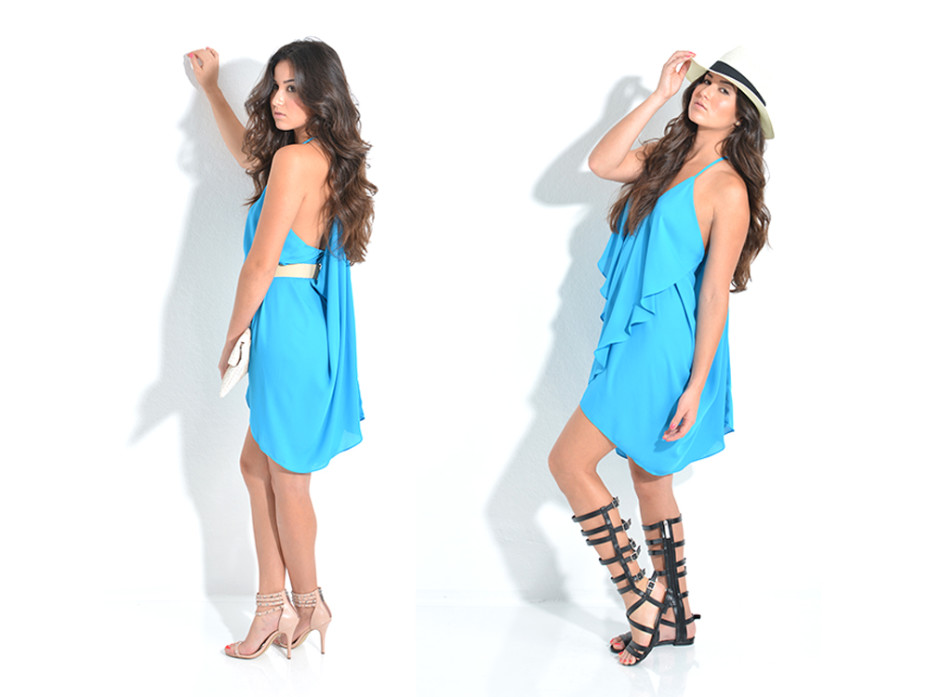 My grecian-girl shoes also made an appearance in Spin Gallery's look book!
This has to be one of my favorite looks from the new collection. The blue is out of control gorgeous and I loved being able to show the many possibilities out of one piece of clothing!
You can purchase the dress here: Santorini Blue Dress
Left Outfit Details:
Steve Madden Heels
Spin Gallery Belt
Spin Gallery Clutch
Right Outfit Details:
Spin Gallery Panama Hat
UrbanOg Gladiator Sandals