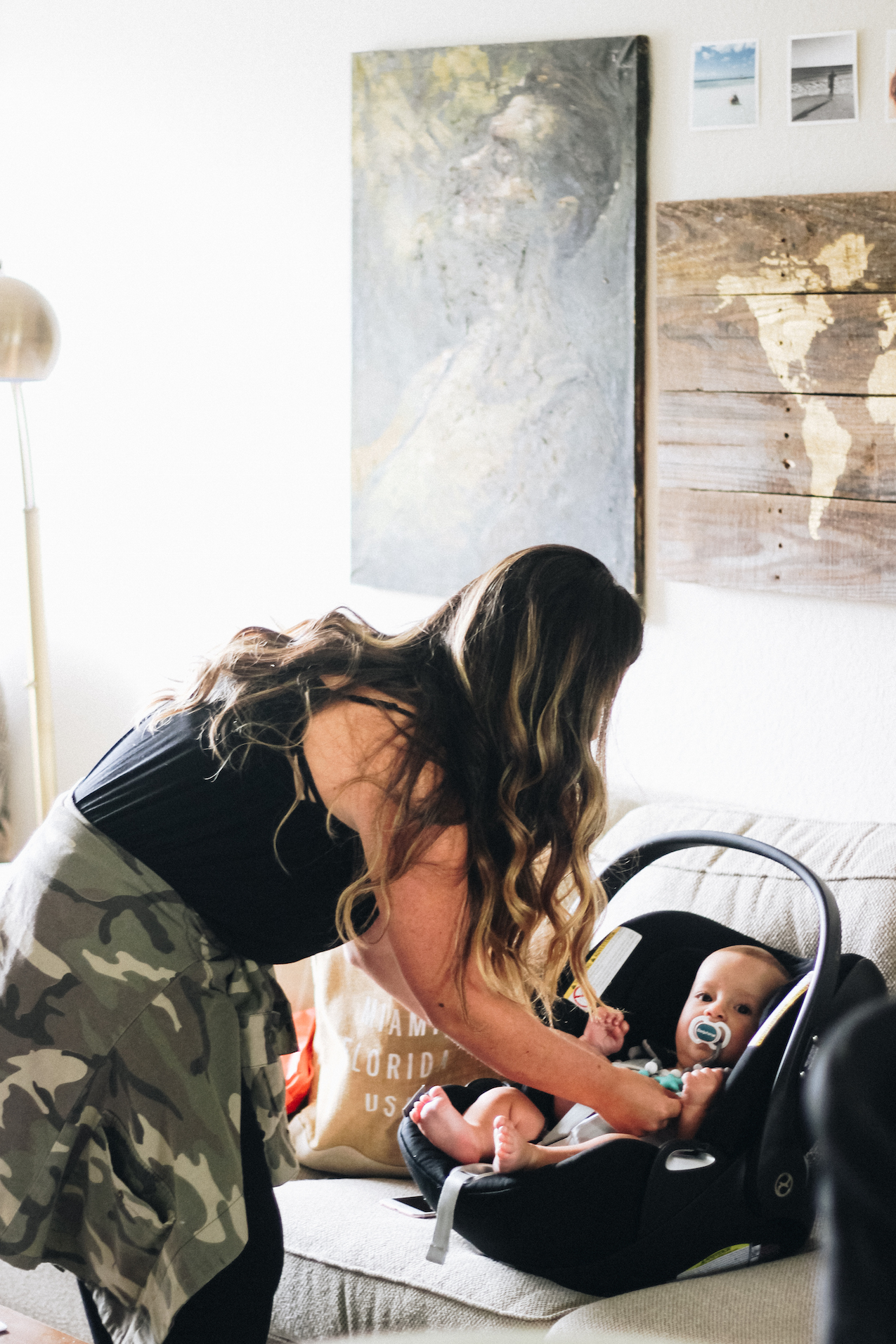 Being a "work-from-home" kind of mom, you sometimes run in to a Cabin Fever situation. Every so often, especially when the weather is cooperative, Axel and I head out the door to the nearest park for some time away from work and enjoy the fresh air. There are so many different kinds of parks close to where we live, it's usually a quick power walk or drive away.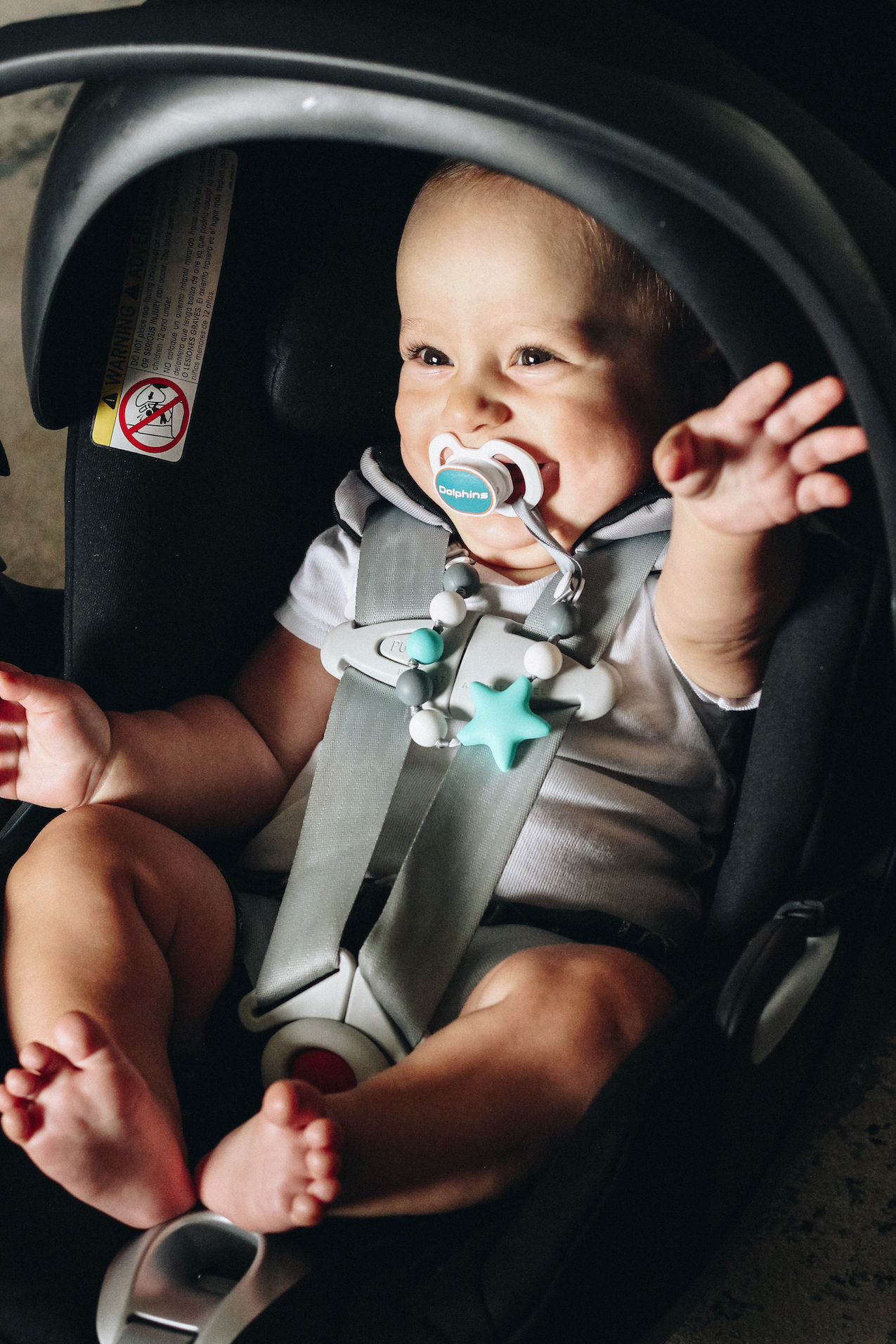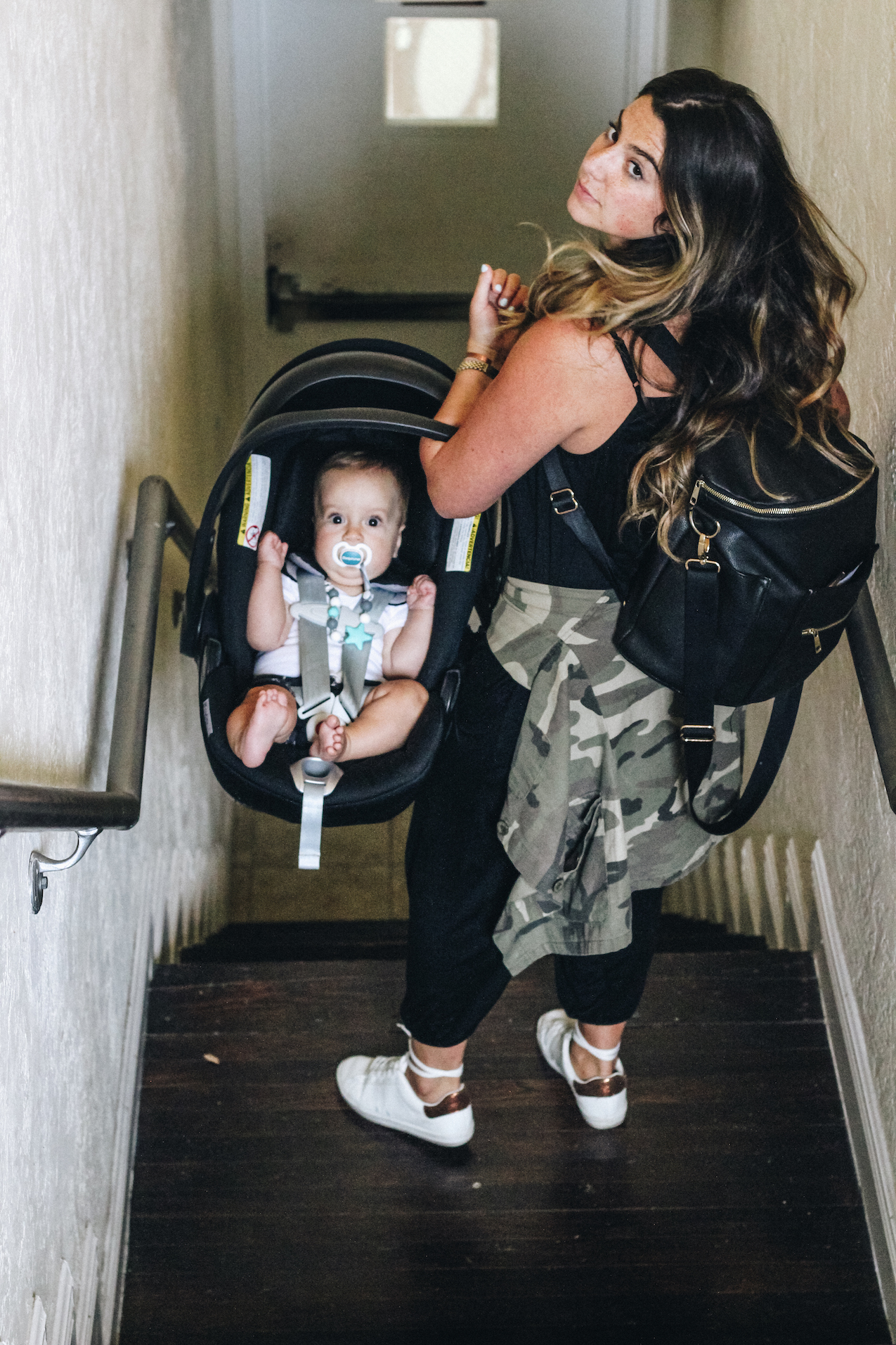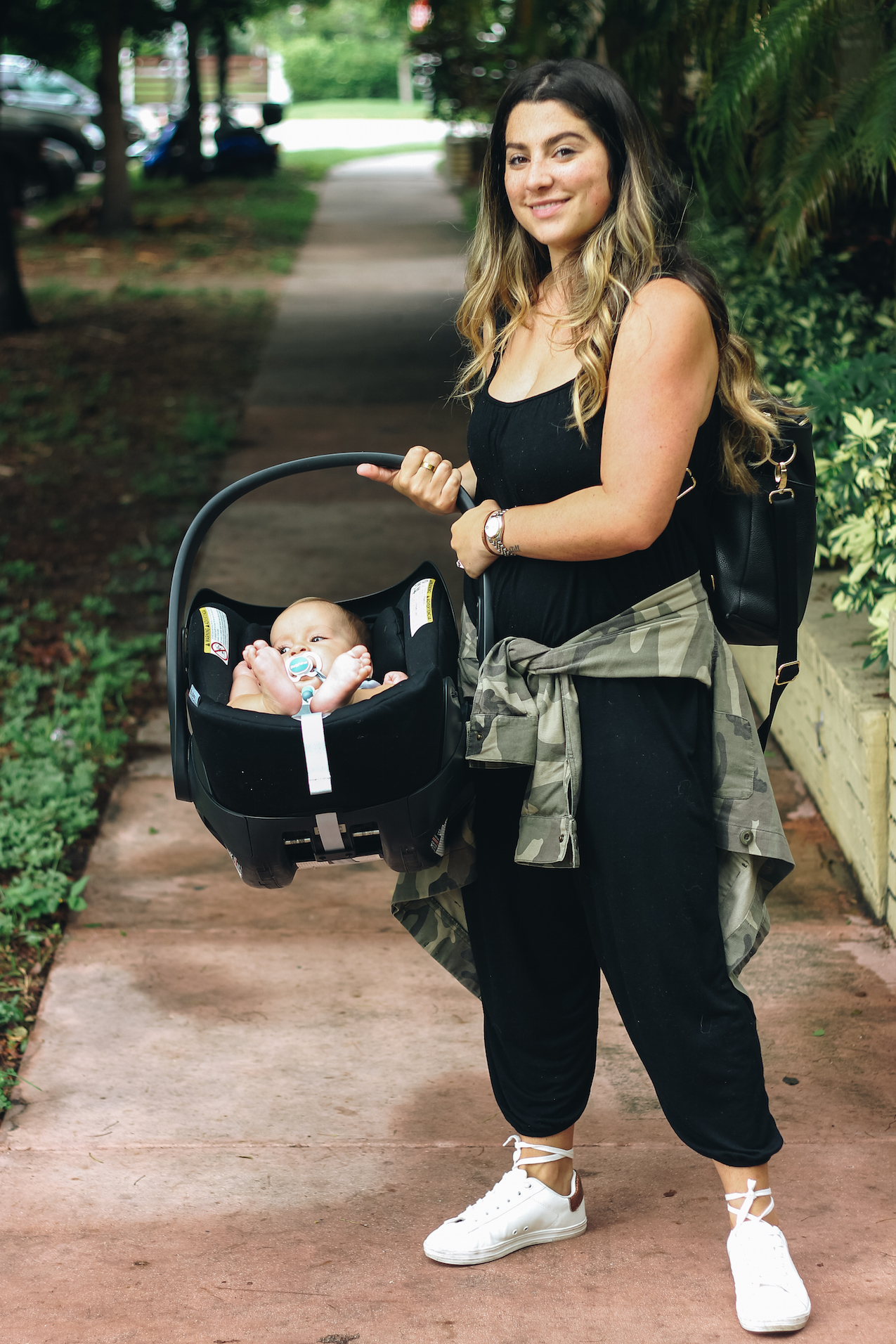 i'm wearing: Pink Blush Jumpsuit | Thrifted Camo Jacket | Target Sneakers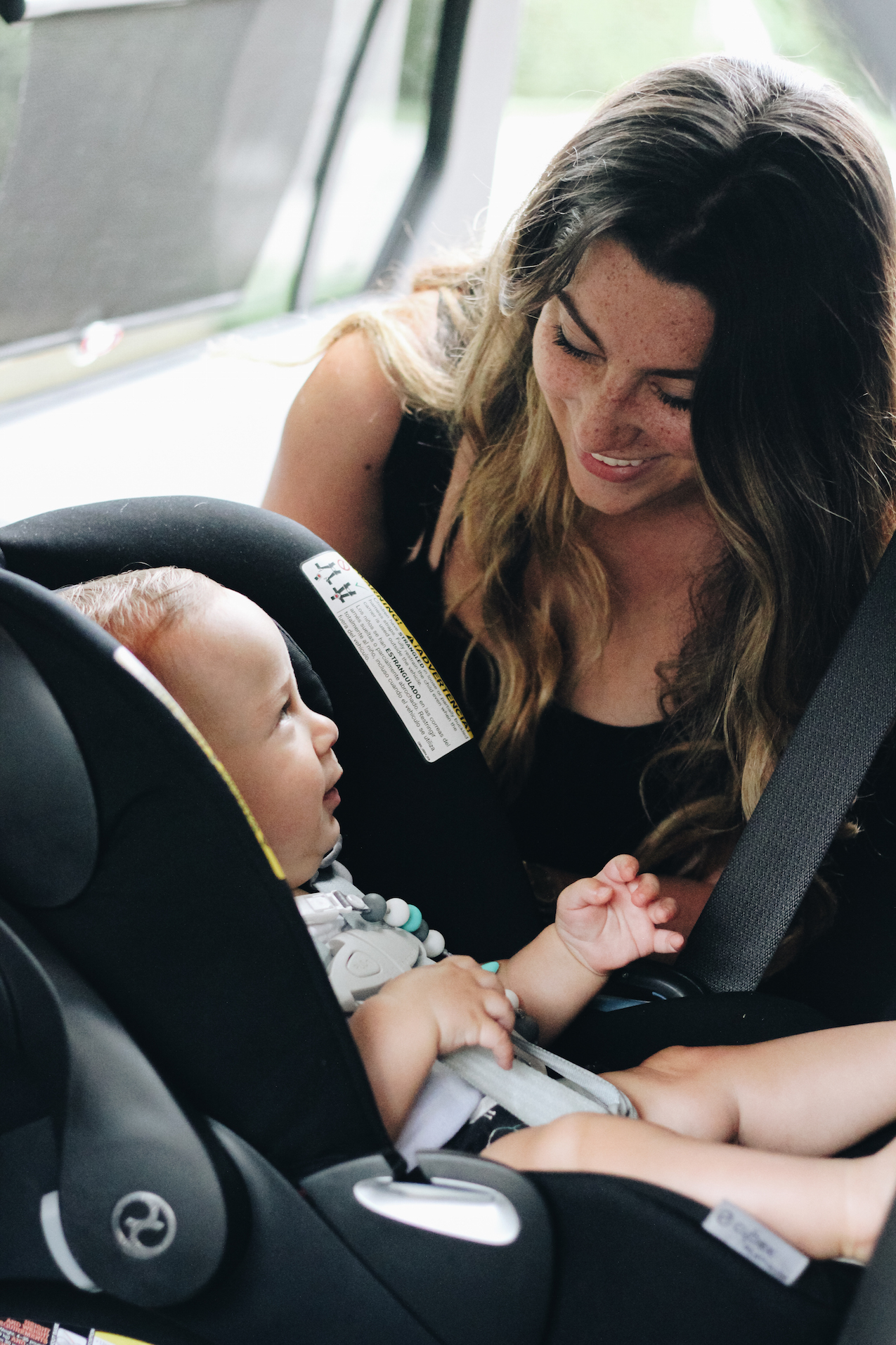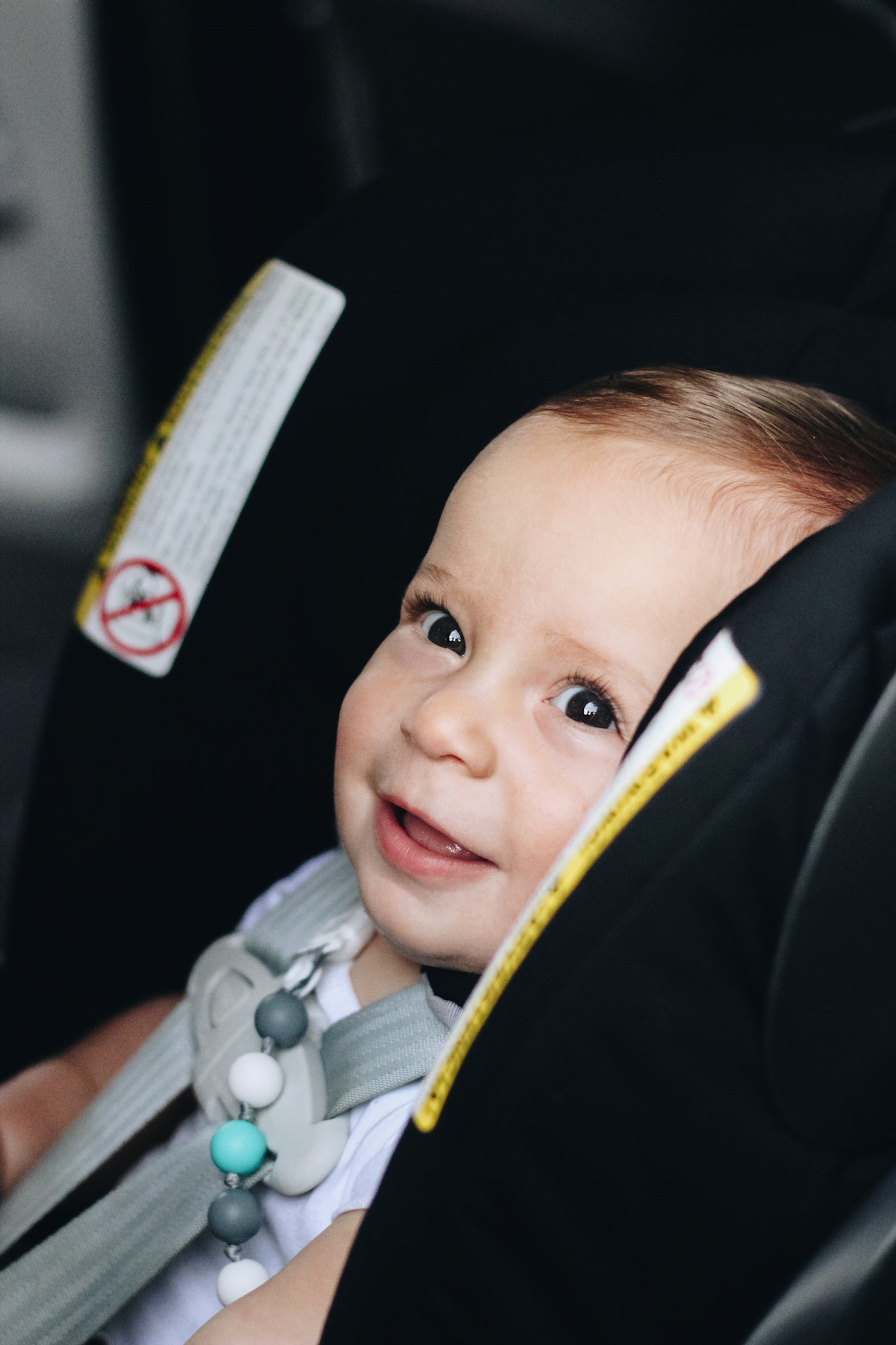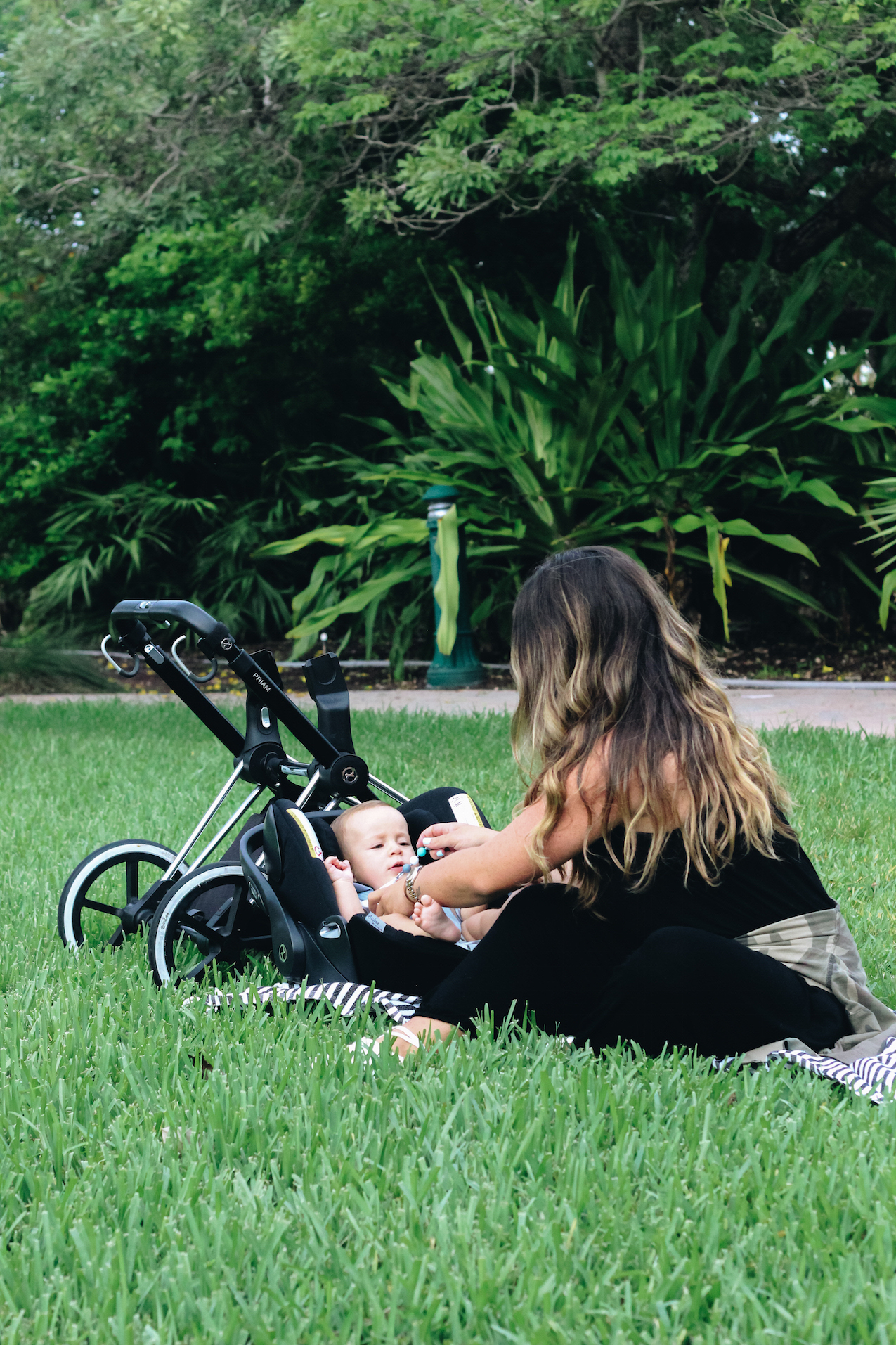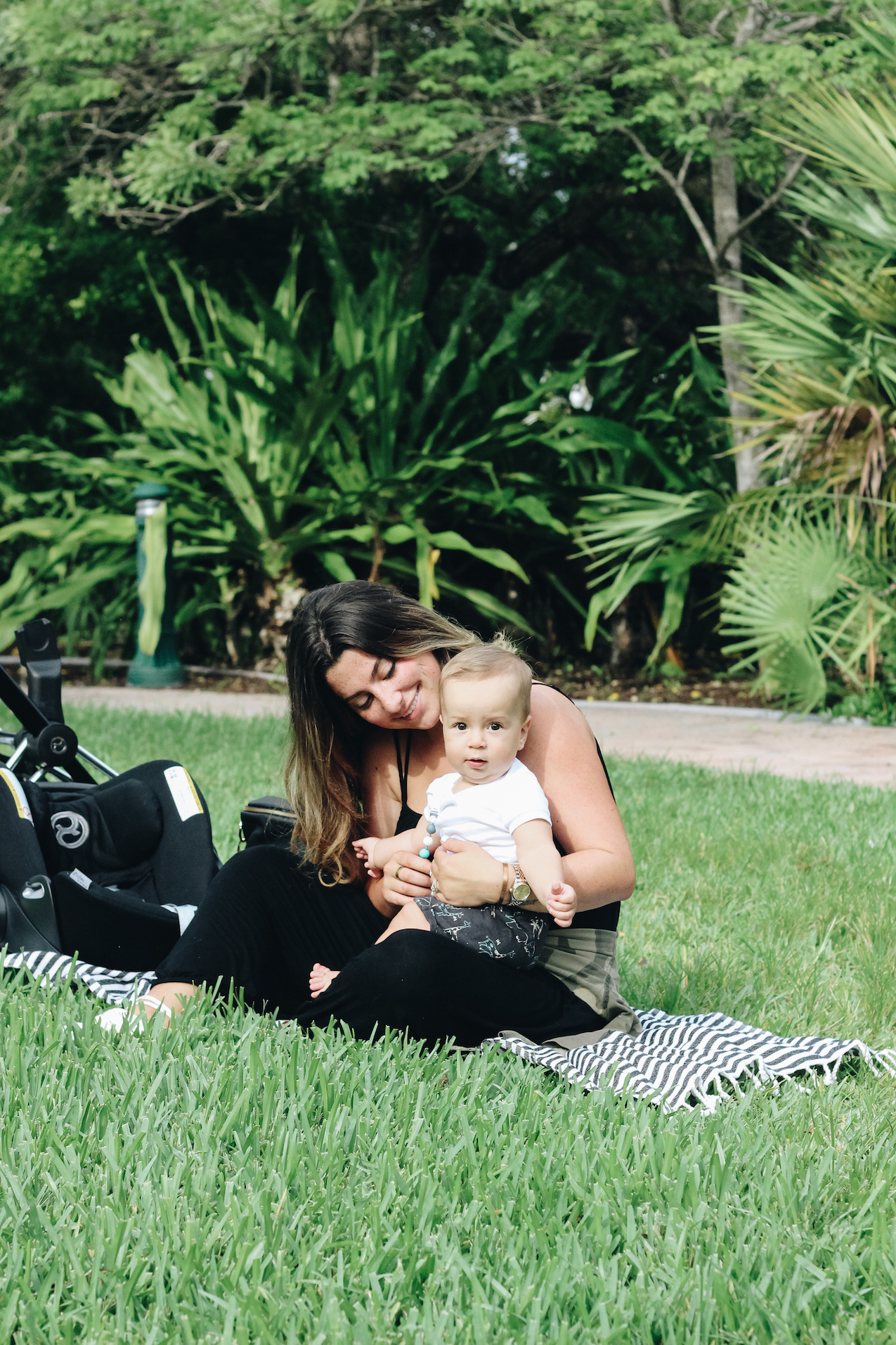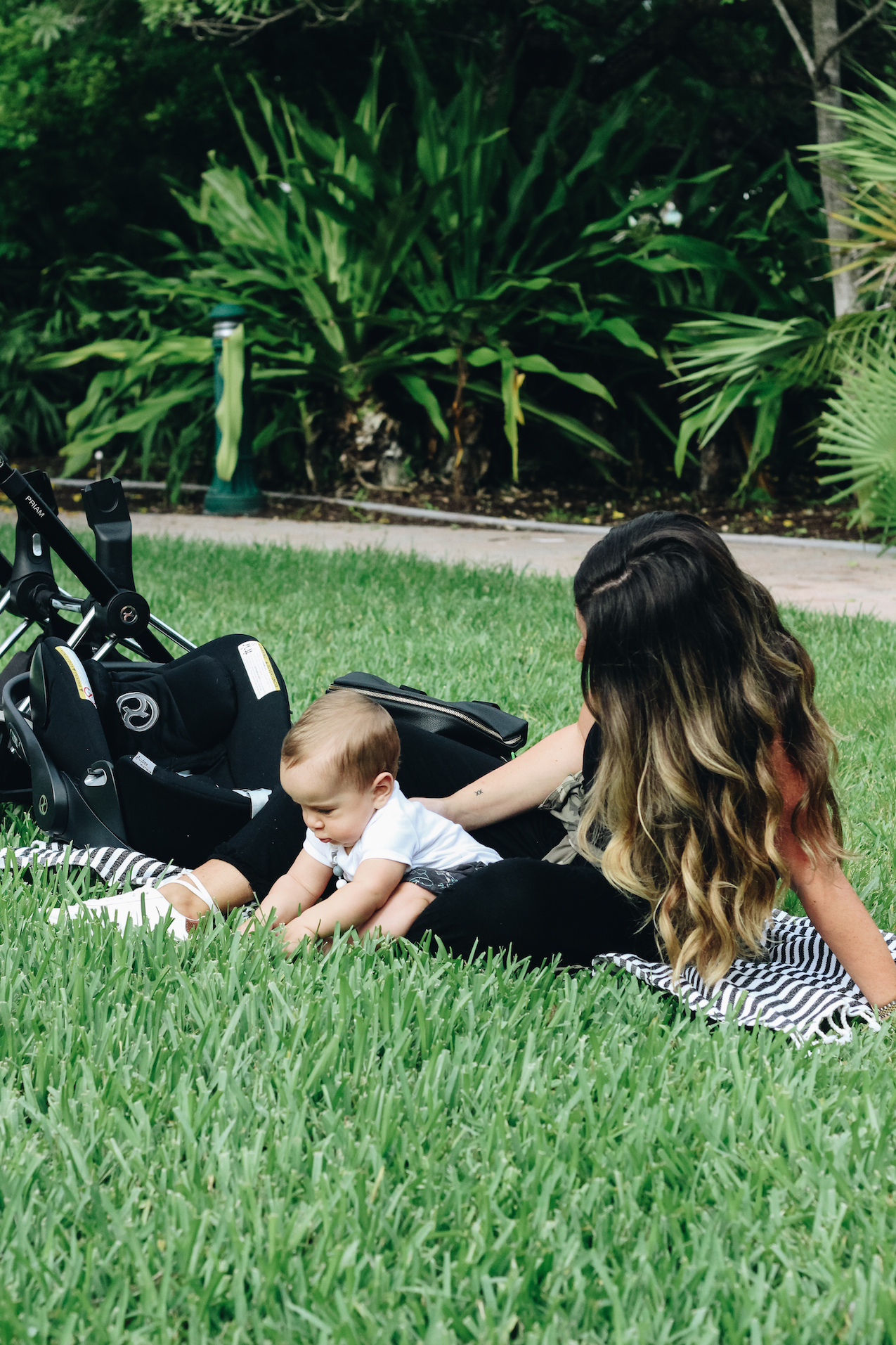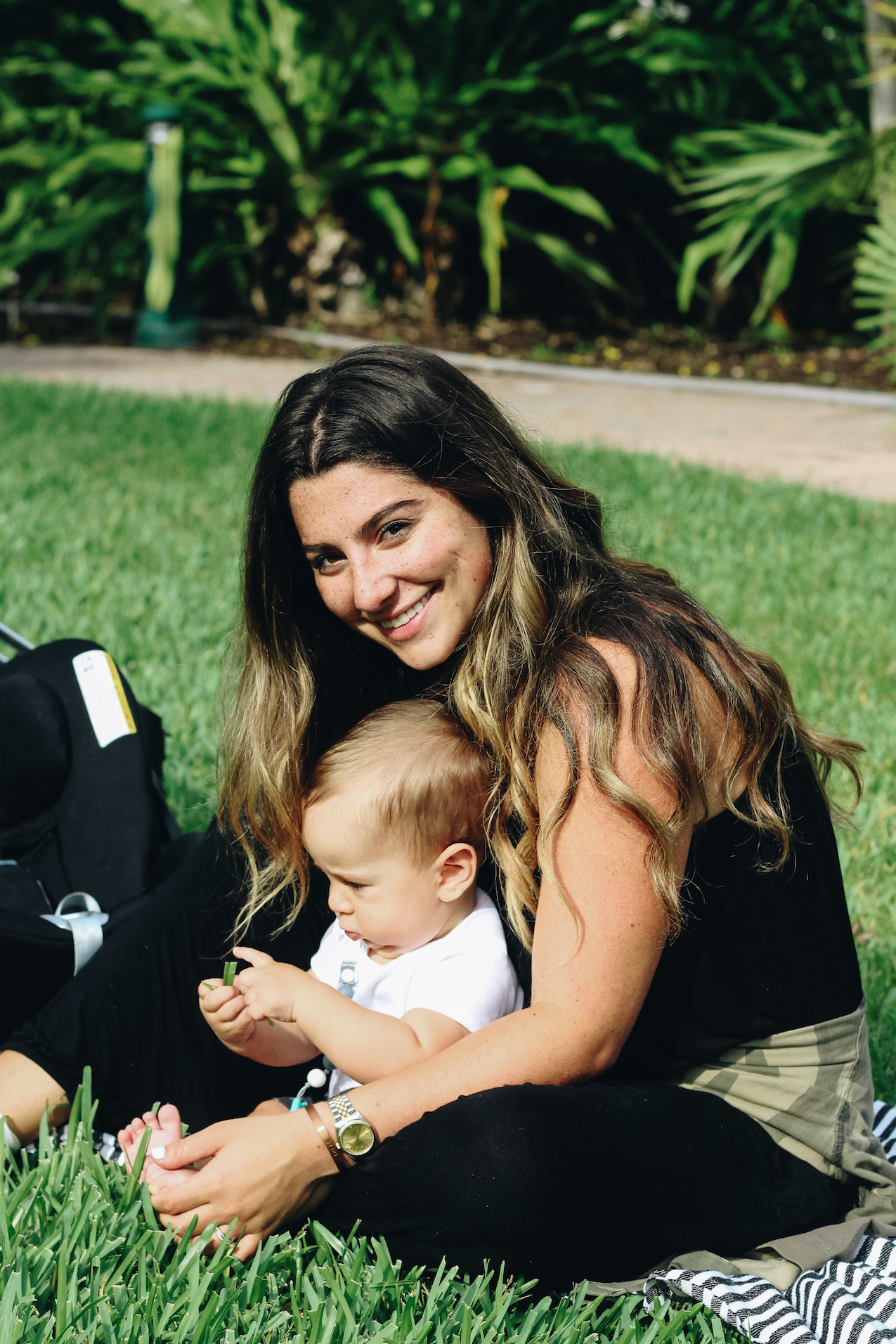 He's in the stage where he wants to feel everything around him. It's so fun to watch him run his fingers through the grass and look back at me with the biggest smile.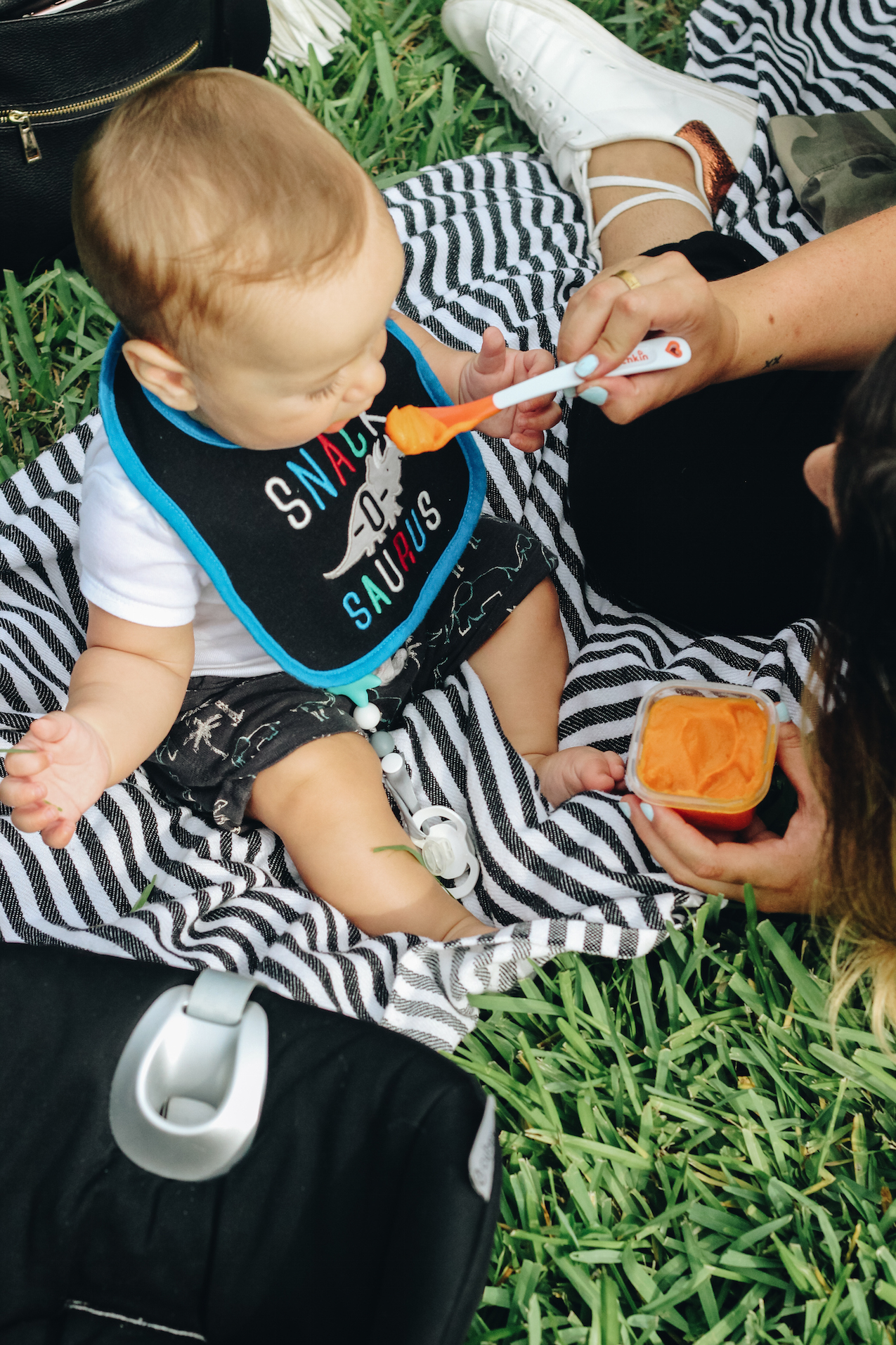 When I first found out I was pregnant, I was on the hunt for the perfect car seat + stroller duo that would be safe + functional. The Cybex Cloud Q was at the top of our list and honestly has been one of the most used products we own. I'm always on the go, so the Cybex Cloud Q car seat and stroller go with me too. And it won at all of my special requests.
1. SAFETY – It comes with two amazing safety features which keep me sane and concentrated on driving, instead of worrying about the nugget in the back seat. Telescopic Linear Side-impact Protection (L.S.P.) quickly absorbs side-impact forces and channels them through the flexible, EPS energy absorbing foam-lined shell – I never close the door without pulling this bar out. Also, at the base of the car seat in the car, theres a Load Leg that keeps the car seat in place if God forbid we get into a car accident. I'm telling you, this is awesome for peace of mind.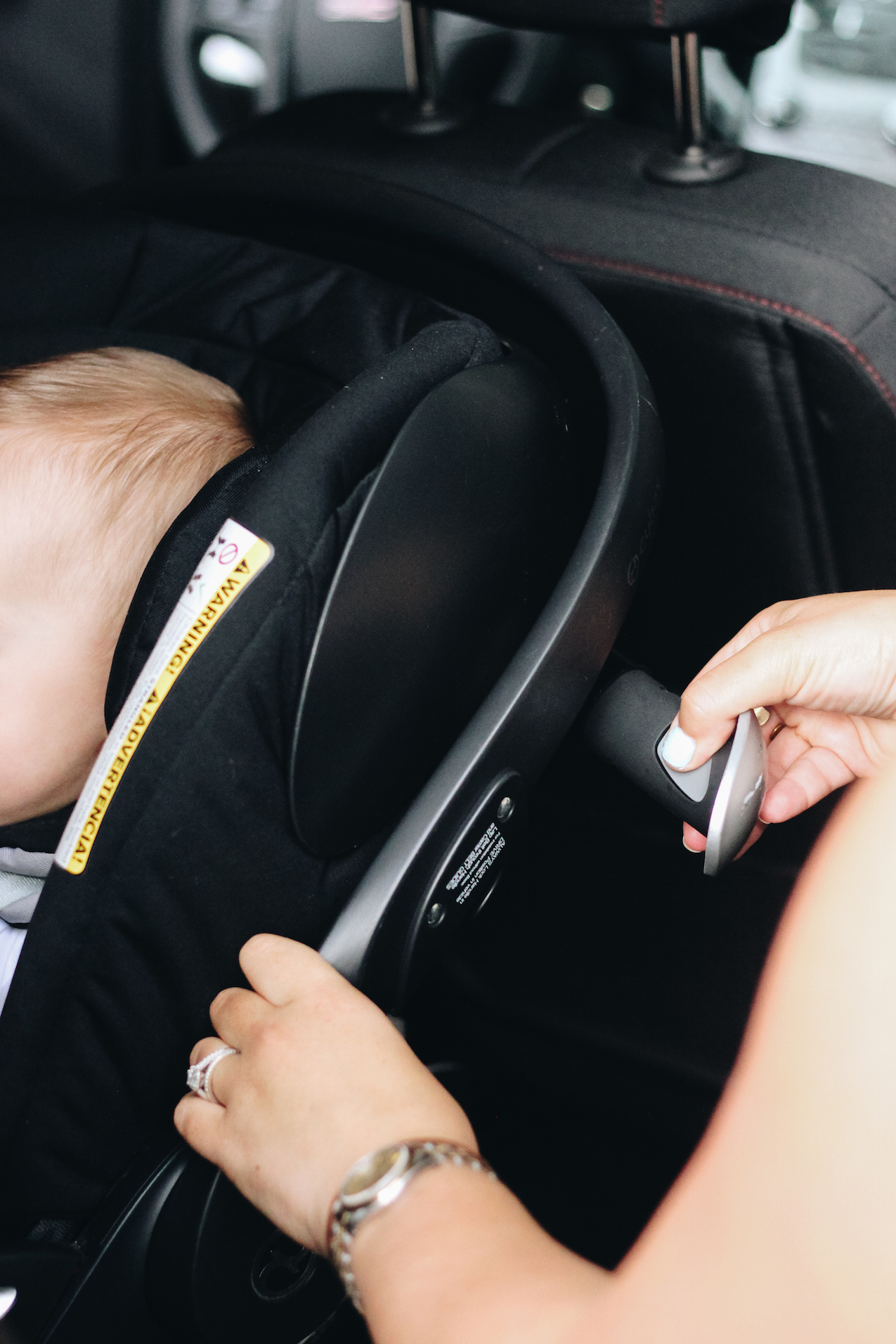 2. FUNCTIONAL enough where I could easily bring Axel with me anywhere: from a meeting, to the park or even a quiet dinner at our favorite local pasta spot and not lose points in the Cool Mom category. It easily clicks into our stroller base, so I don't have to worry about the fuss of switching him into a stroller seat – especially when I'm in a hurry.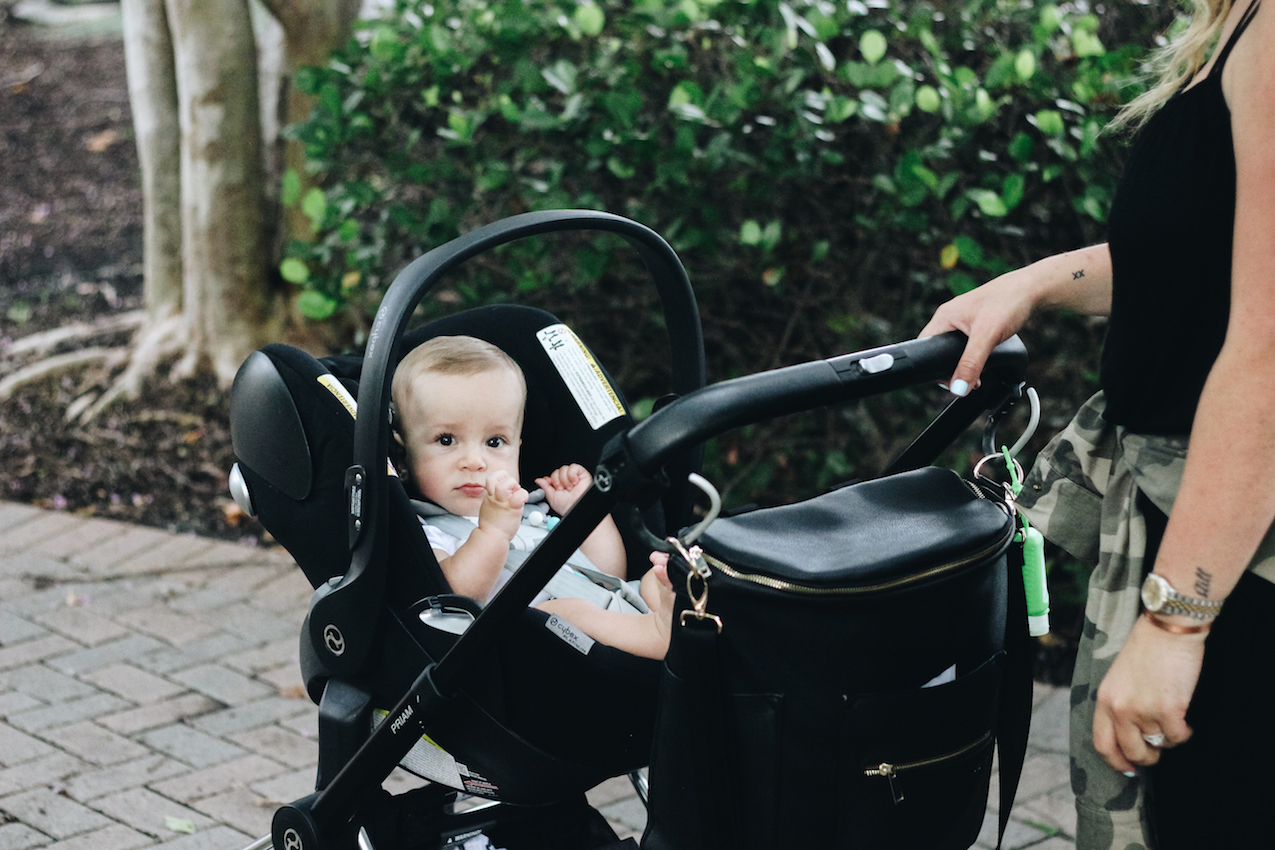 3. (Bonus Points) COMFORTABLE – I wish this thing came in my size. His car seat has a full reclining position when outside of the car which is the best thing to take advantage of when out at a restaurant and he's a bit sleepy. #naptimeisthebesttime Where's my nap?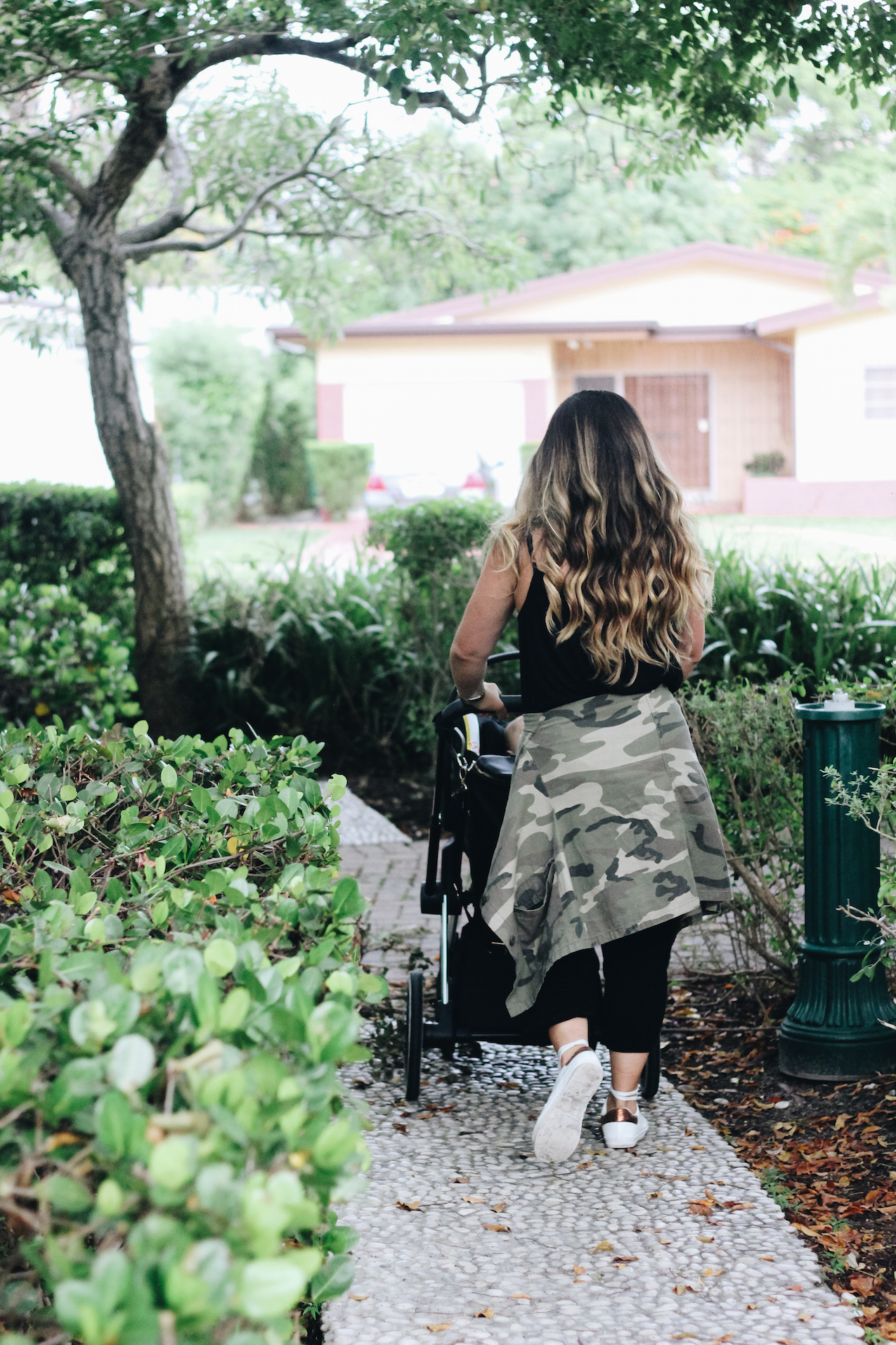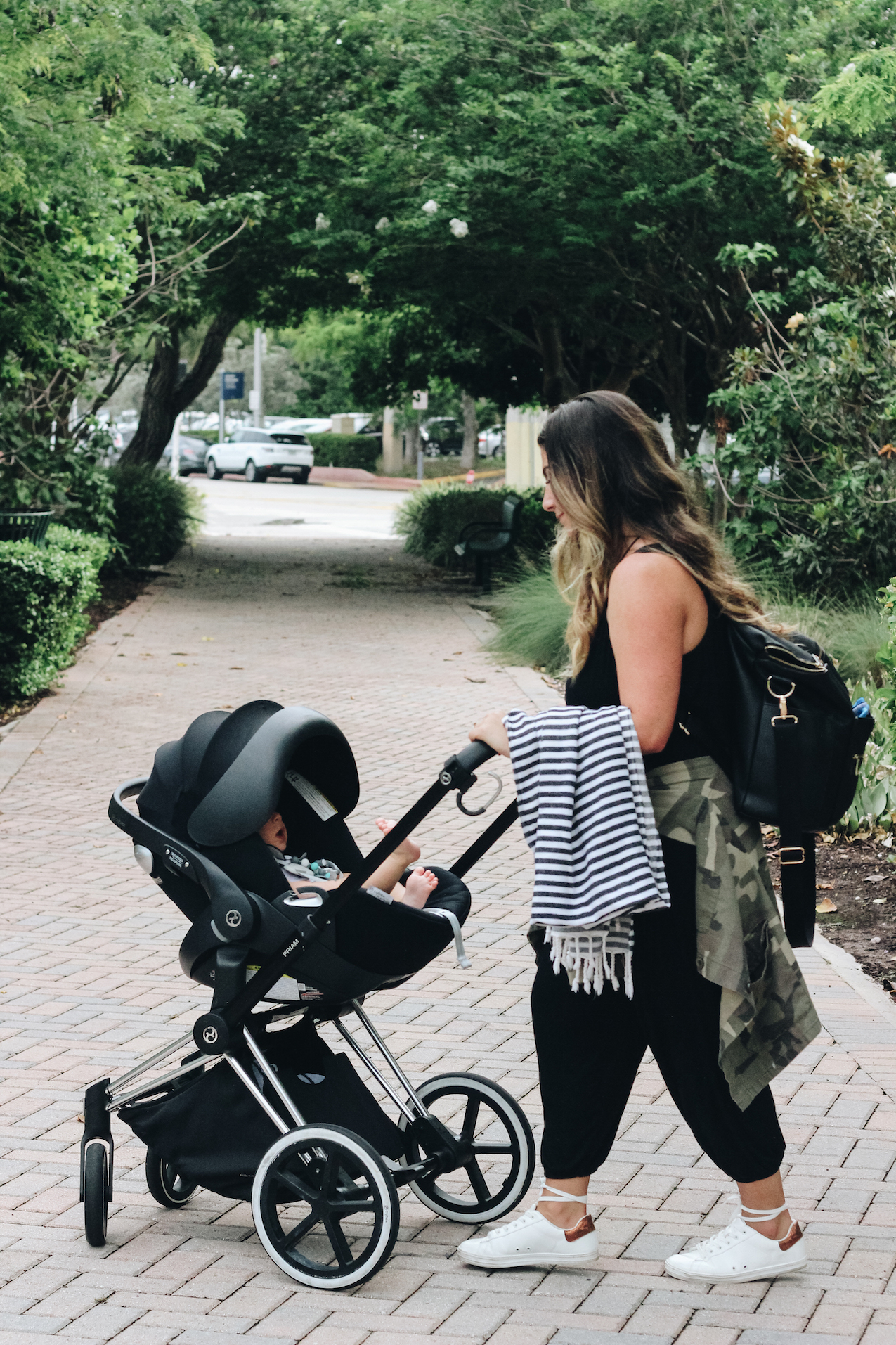 So when Cybex reached out to me recently to talk about my experience with the Cloud Q, there was no hesitation on my part. If you know me, you know I'm always raving about this car seat and it's awesome features. Plus, we get stopped all the time to ask where it's from because of it's really awesome and sleek armadillo-like canopy. 
Thank you to CYBEX for kindly sponsoring this post. All opinions are 100% honest & completely my own.

This was the manufacturers first foray into the weight loss market after Relislim was rated as a schedule 6 drug which can only be bought with a perscription. order cialis online Relislim S6 is designed to be more potent and deliver fast results thanks to the highly effective but dangerous ingredient pseudoephedrine.