As summer quickly comes to an end, some of us stare at our closets at things we've just recently bought but think they might be "too summery" now and grow frustrated. DO NOT WORRY! There is nothing a rugged leather moto jacket can't fix. Don't believe me? Watch…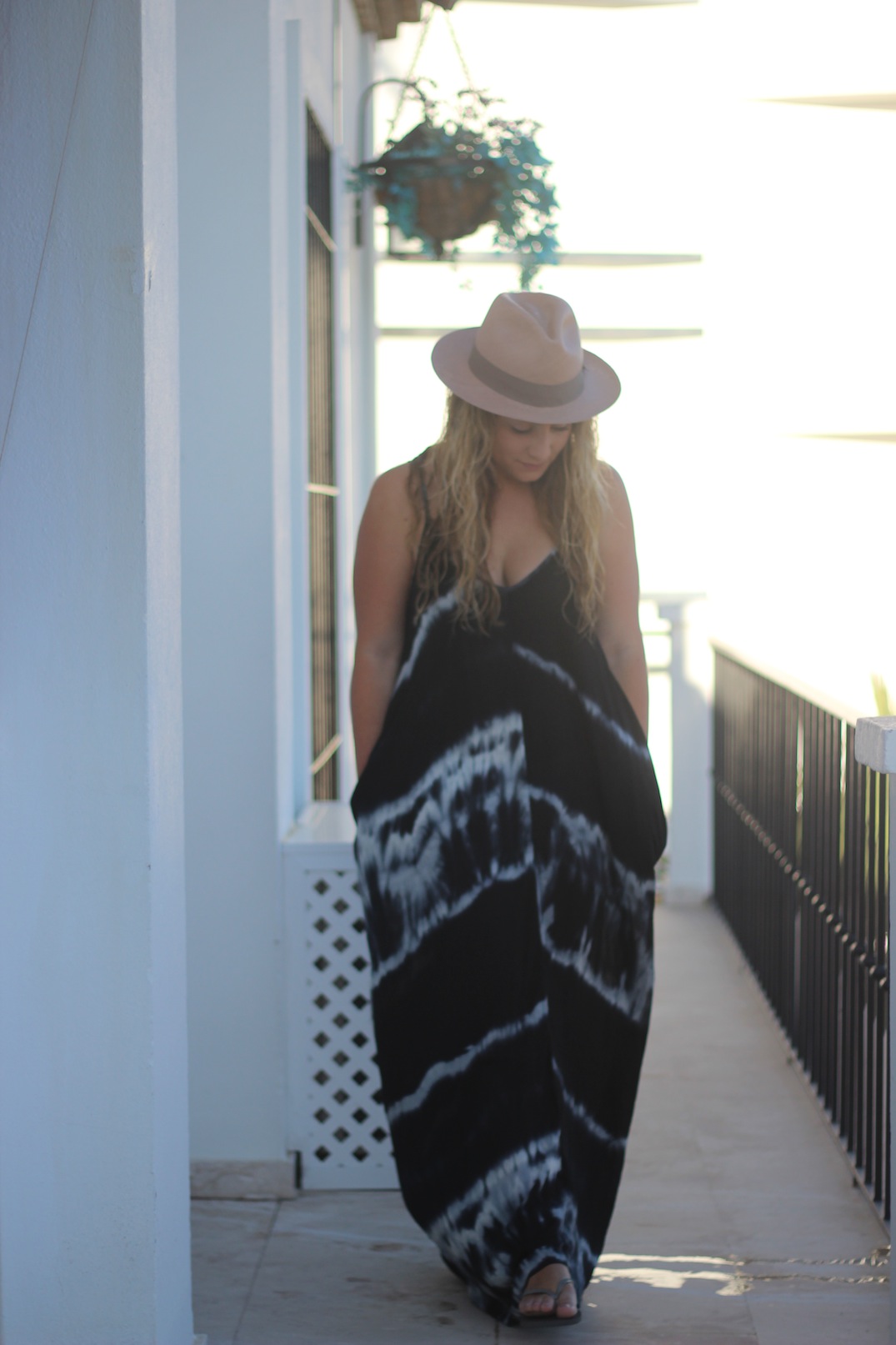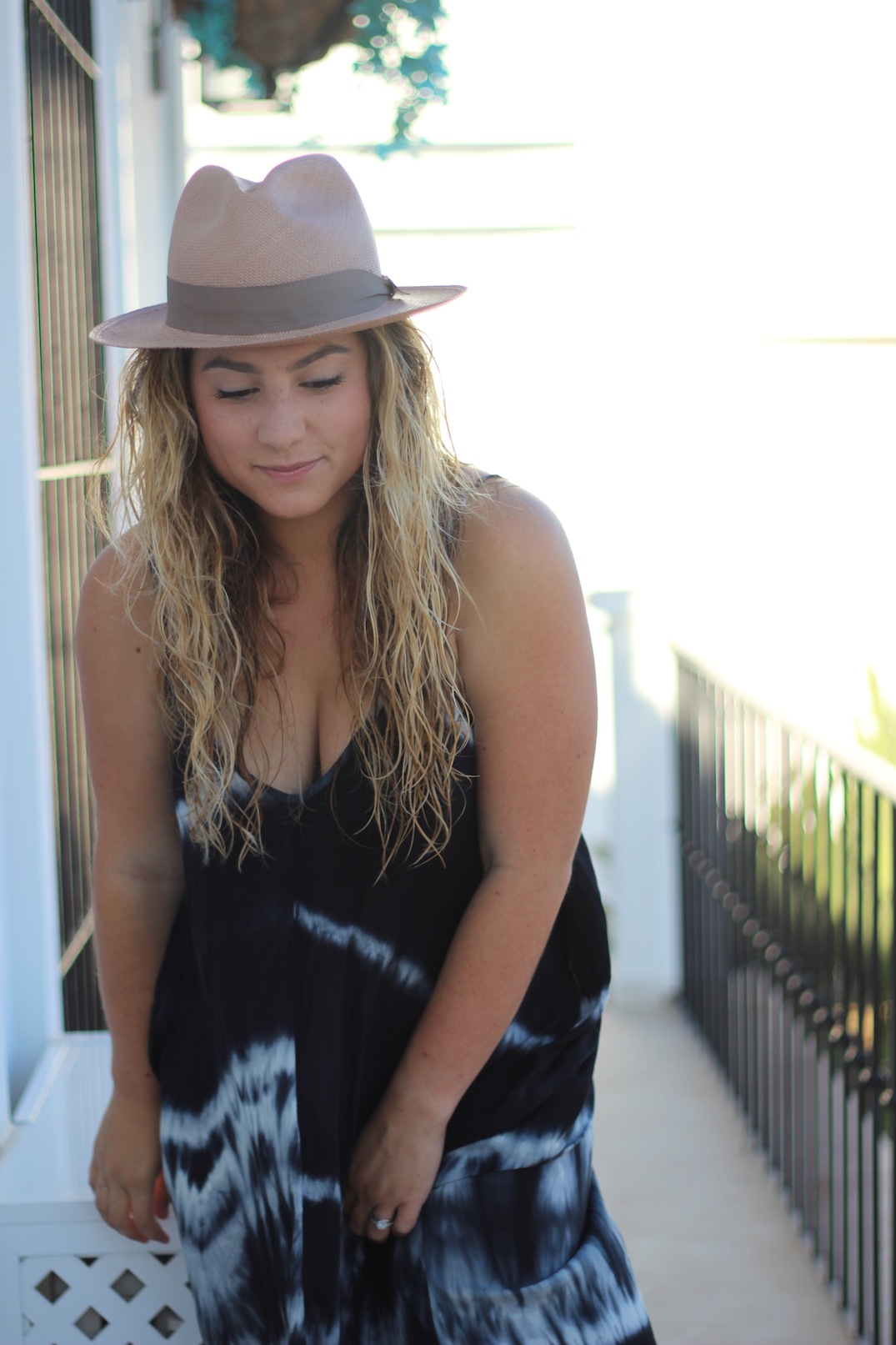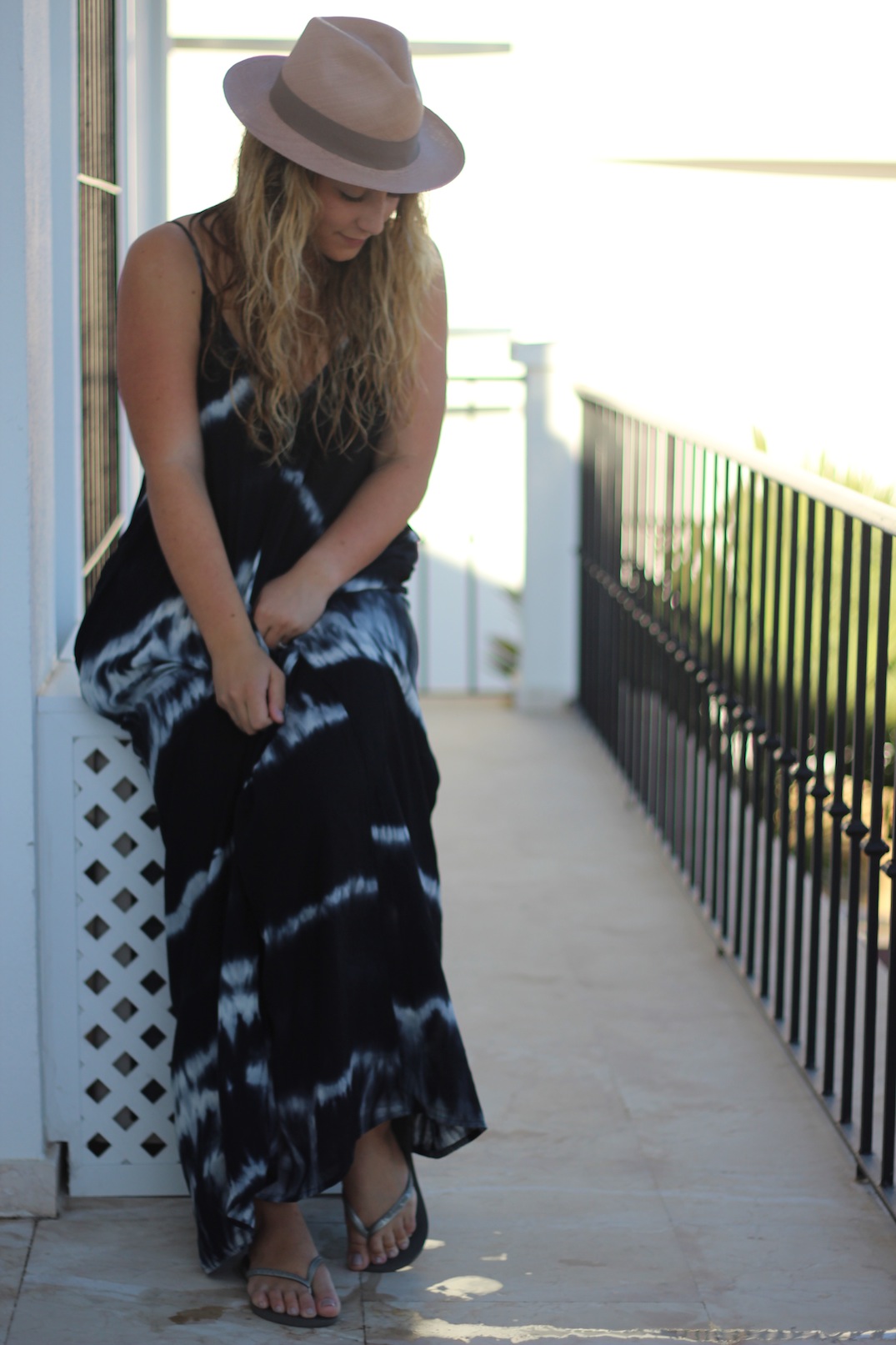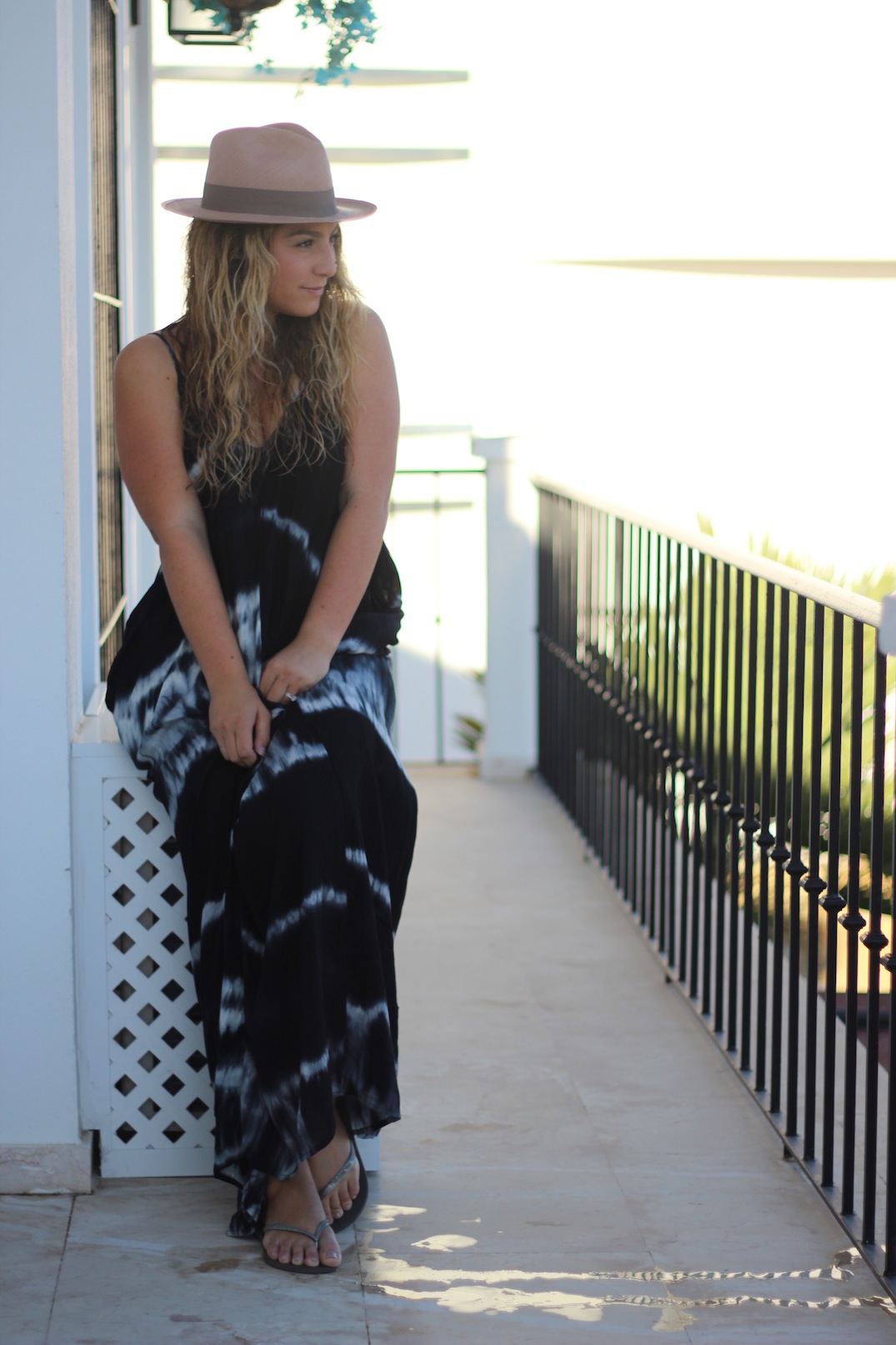 For now we can still get away with wearing a maxi dress with a comfy pair of flip flops and a panama hat. This is something I would DEFINITELY wear out to do groceries, a quick run for tapas, or just chill out at the nearest bar during the day (wet hair and all – if you personally know me, it's no surprise)
Now for fall/a night out – I'll do my hair (here I threw it up in a wispy wind-swept bun), rock a moto jacket and some killer booties.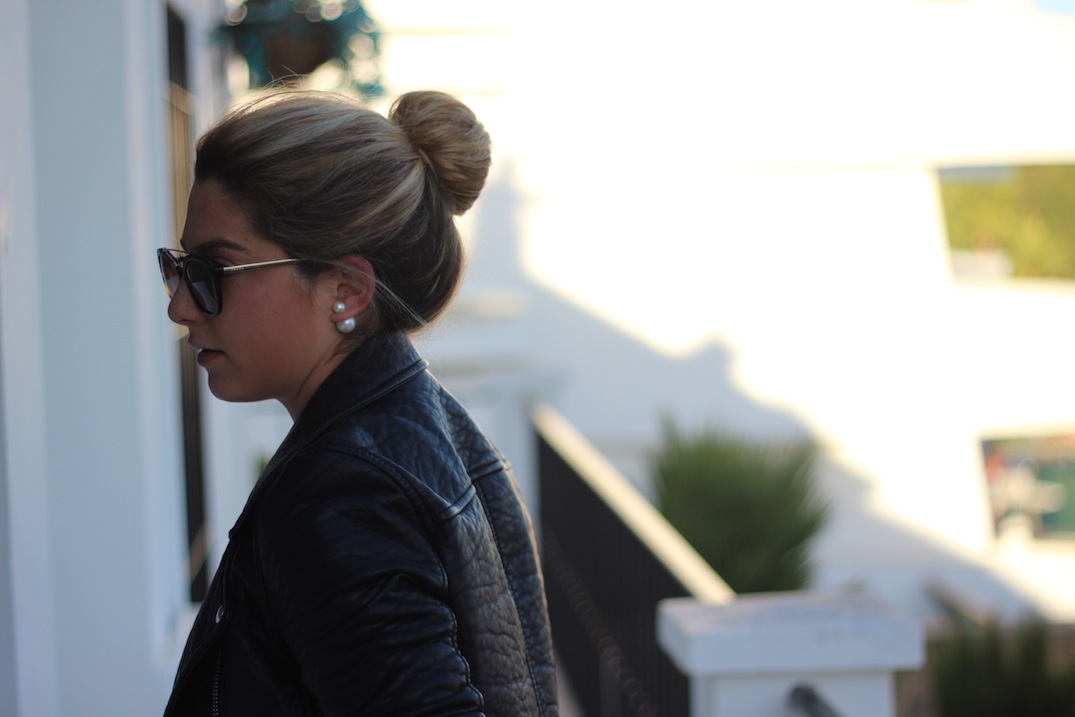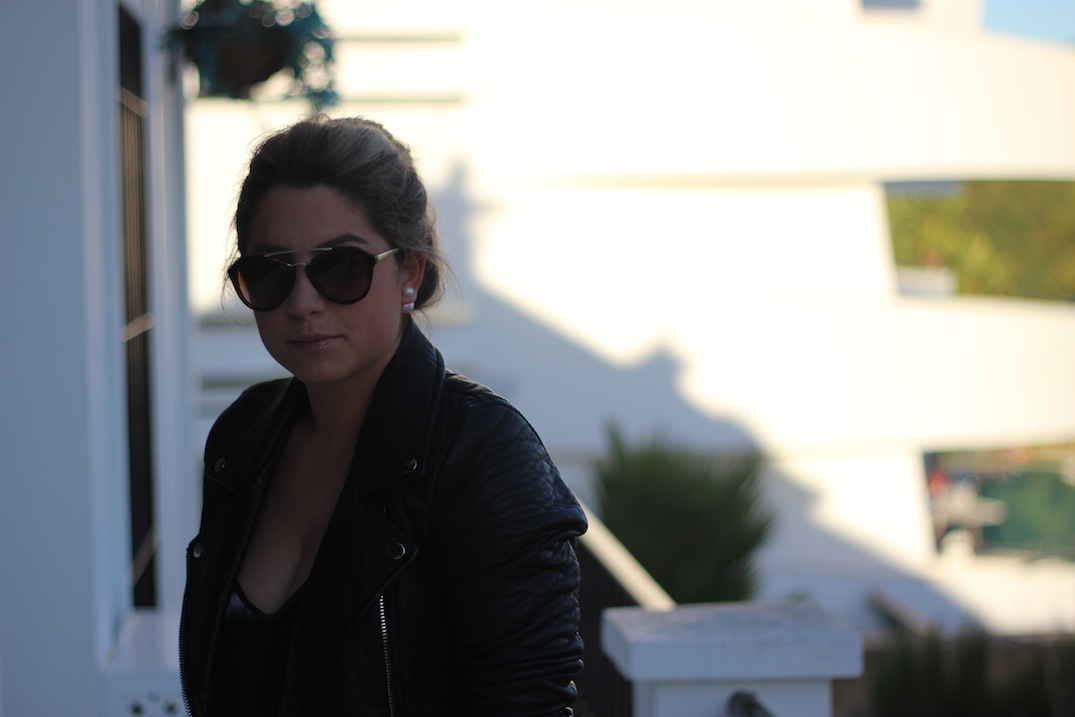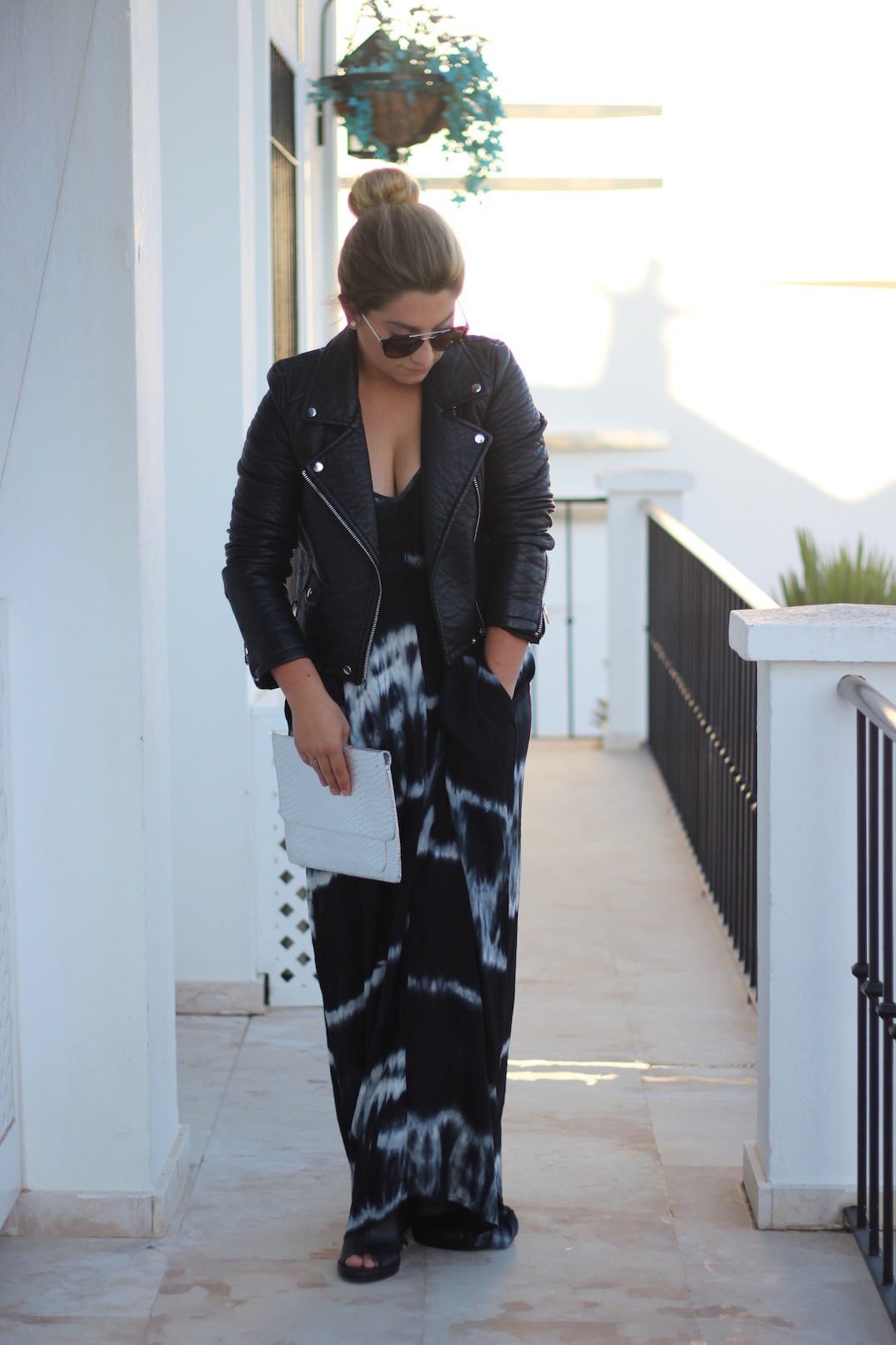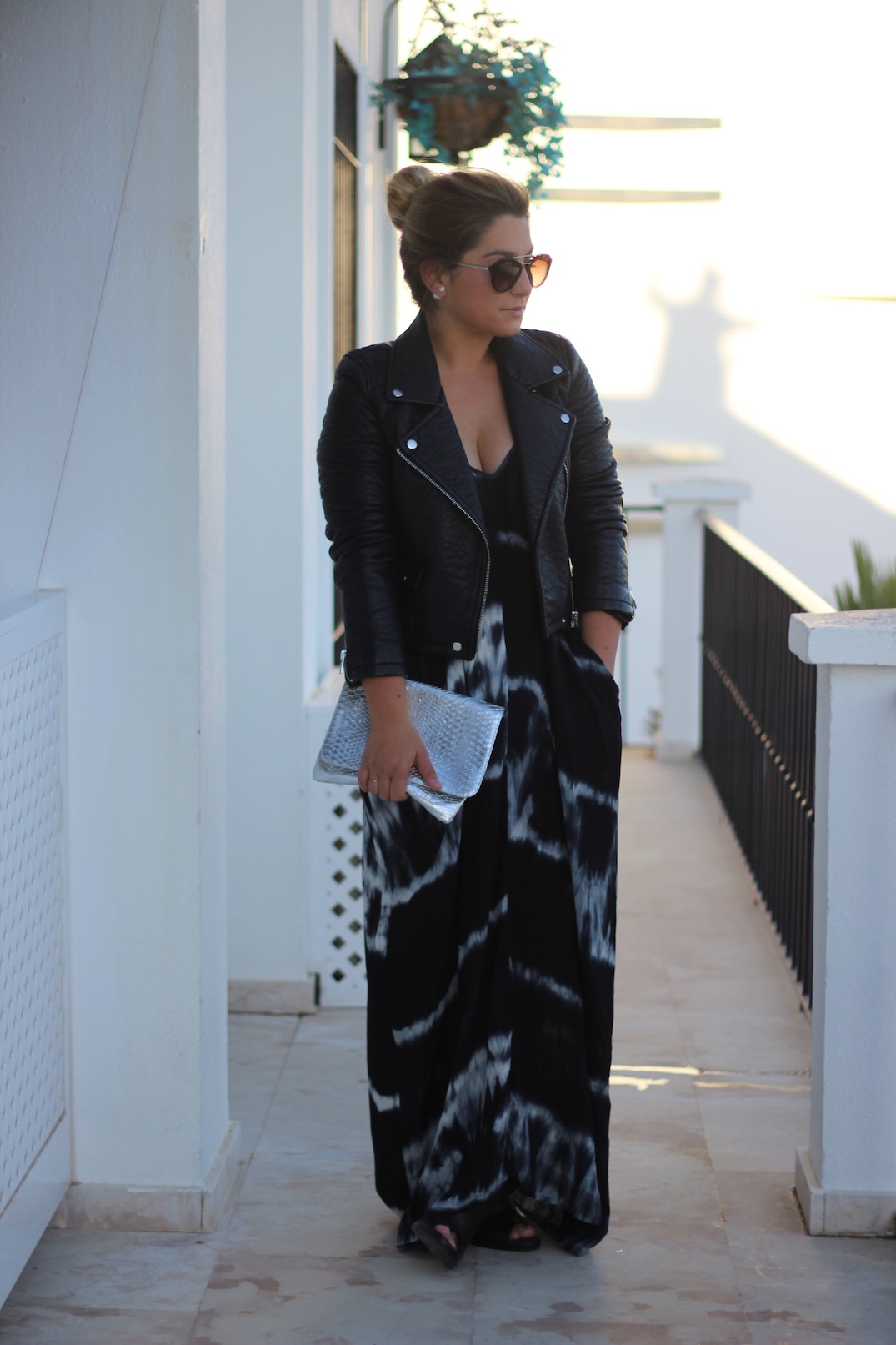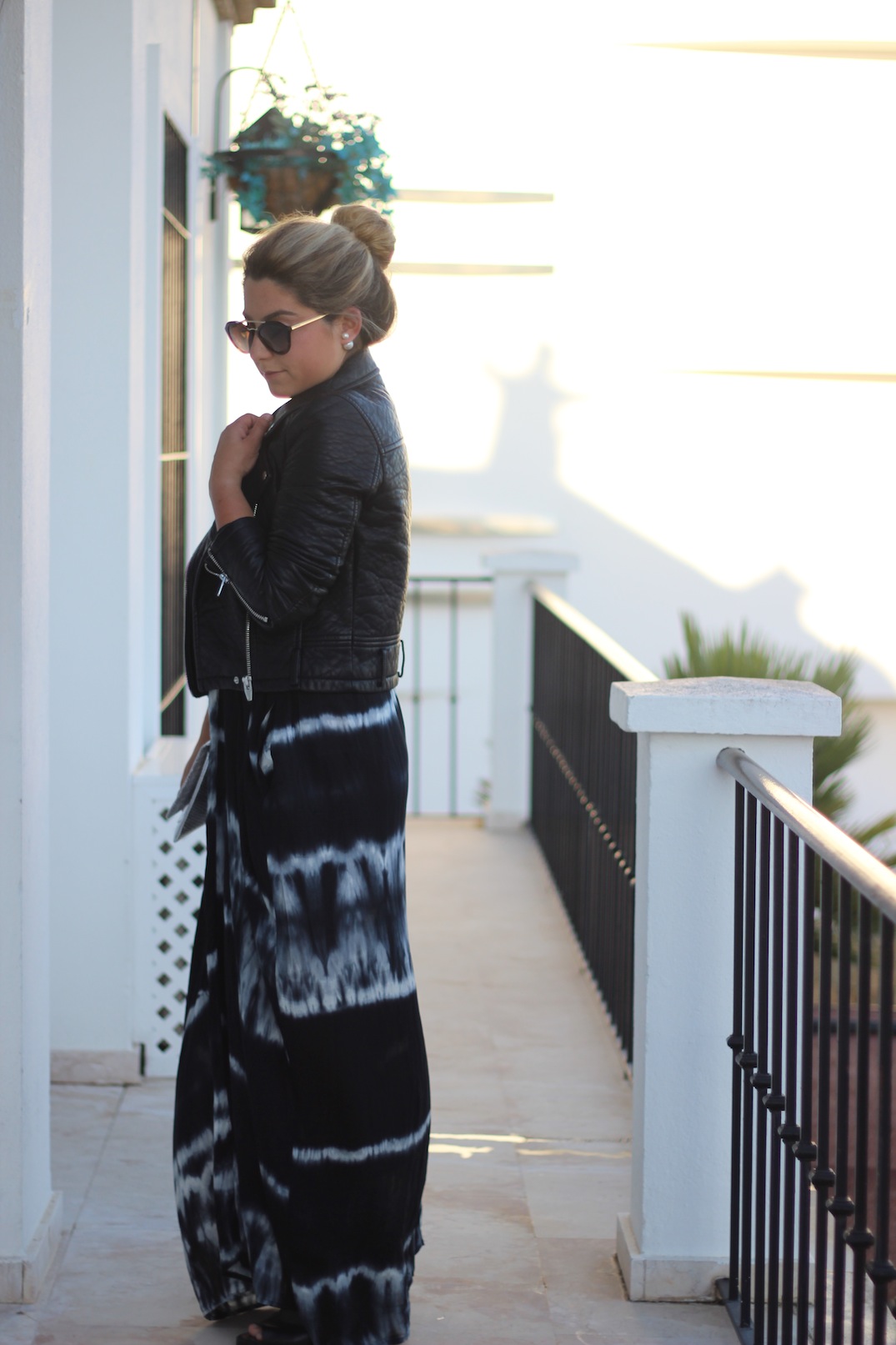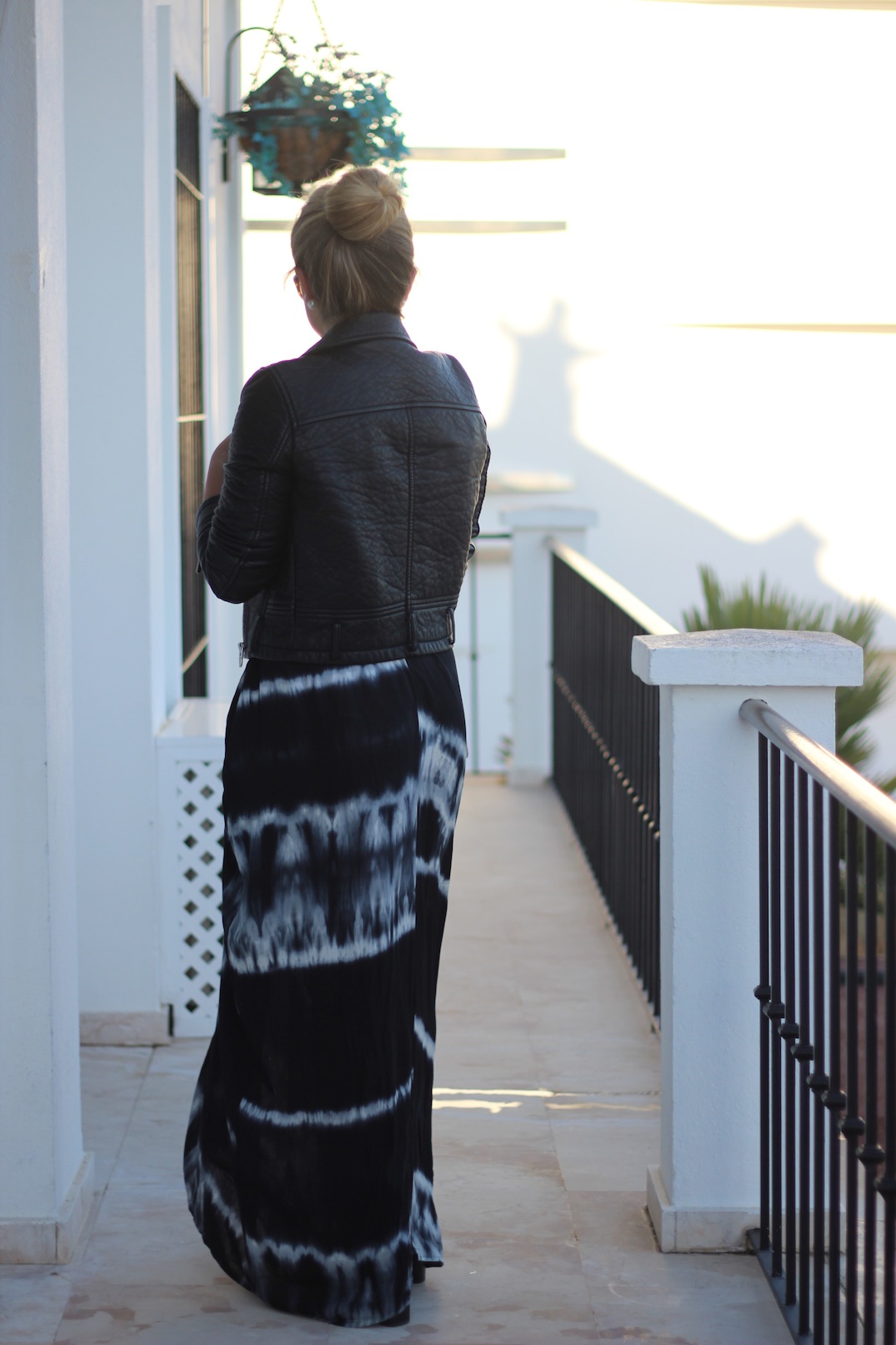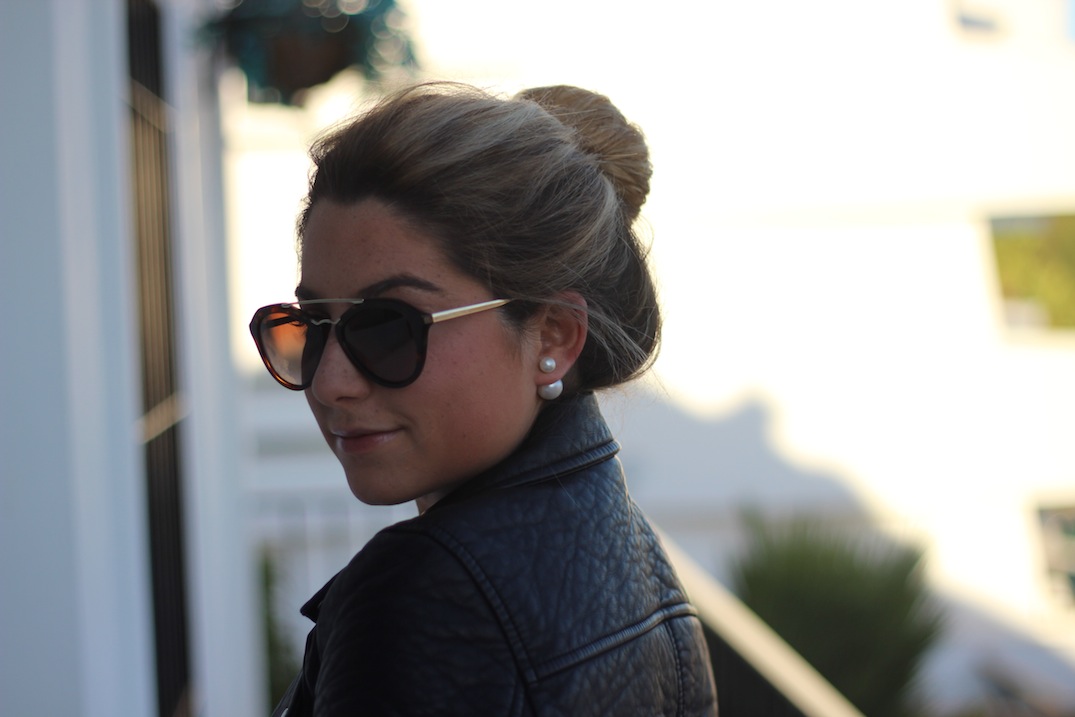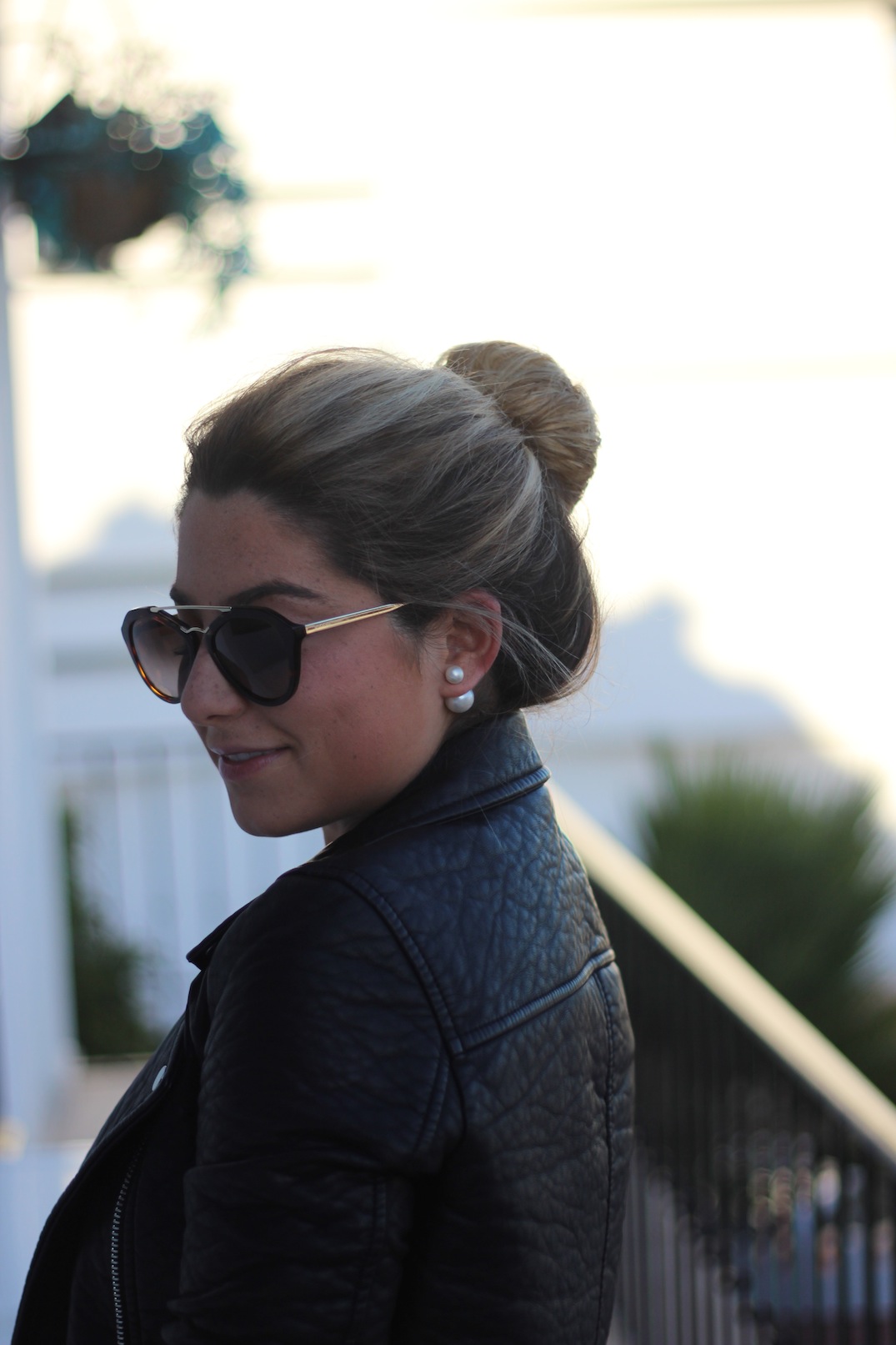 I'm really obsessed with my new sunglasses & i'm pretty sure I wear these earrings ALL THE TIME. I'm a creature of habit when it comes to these kind of accessories.
p.s. did you know I made these earrings? more info on how below!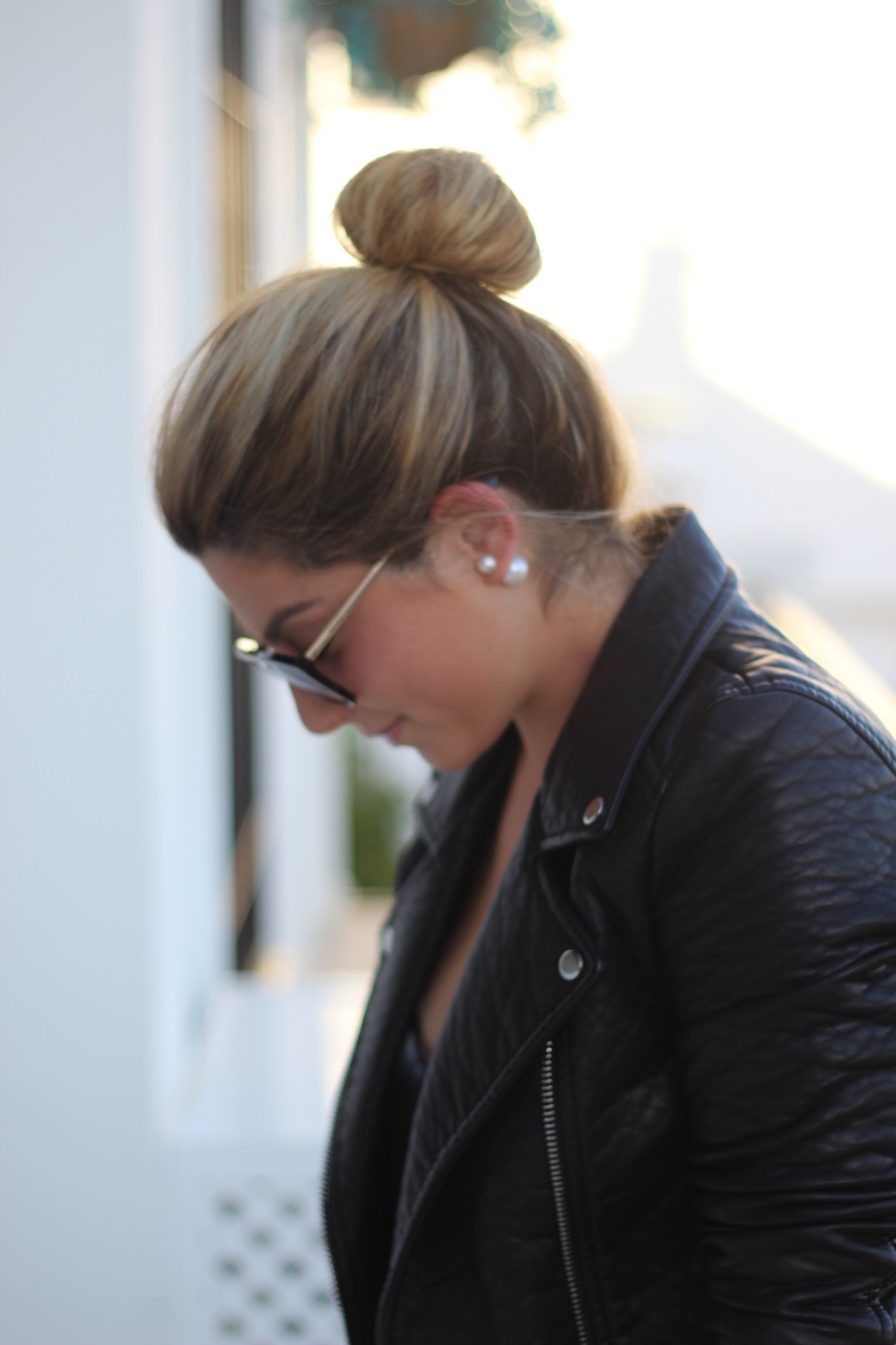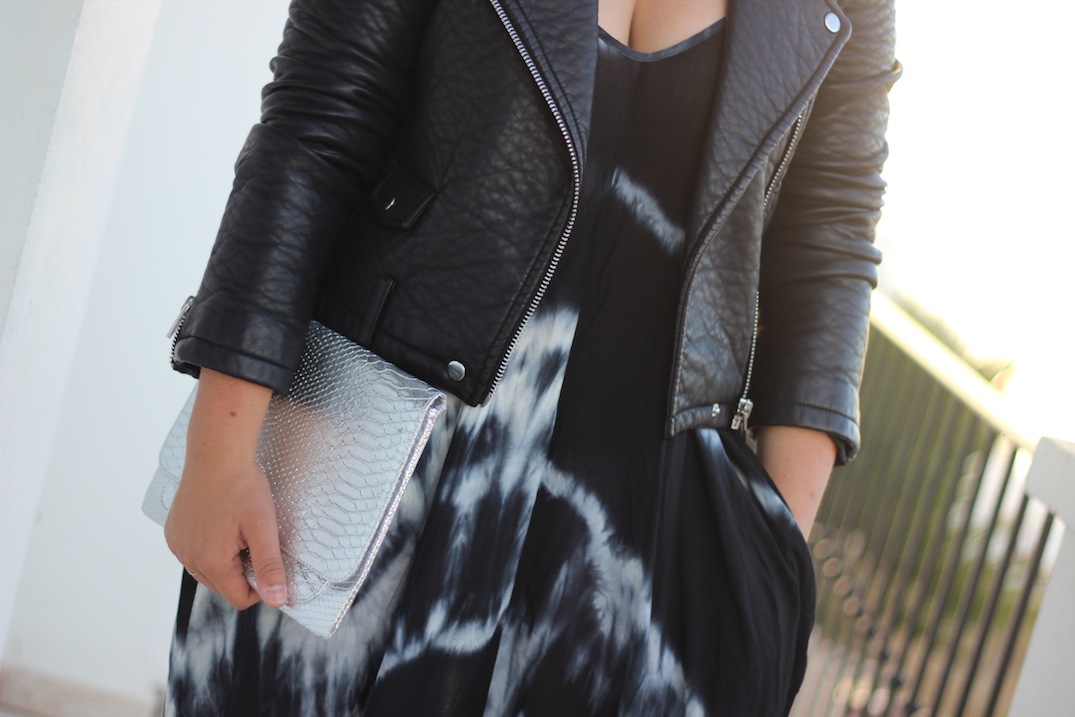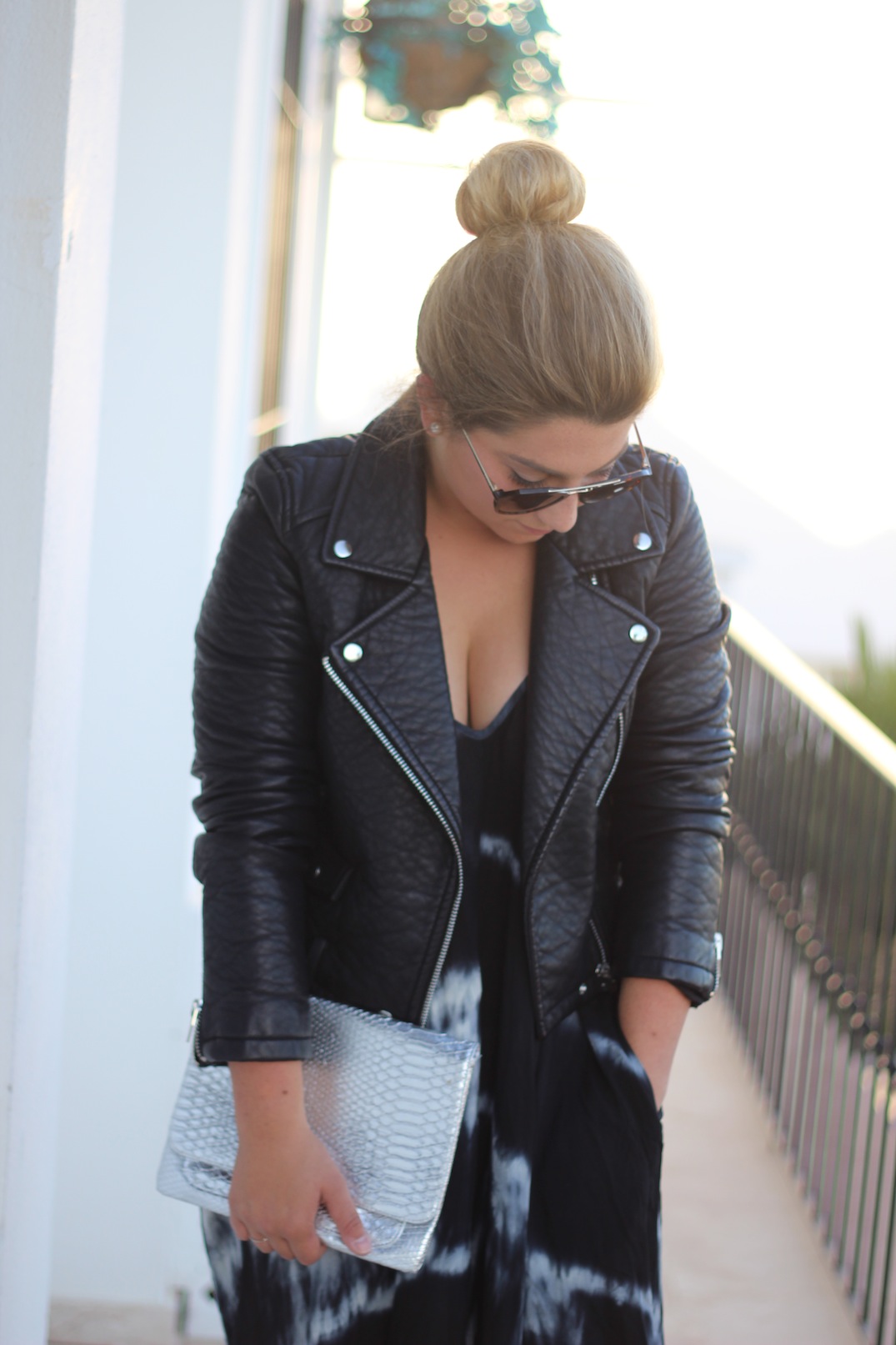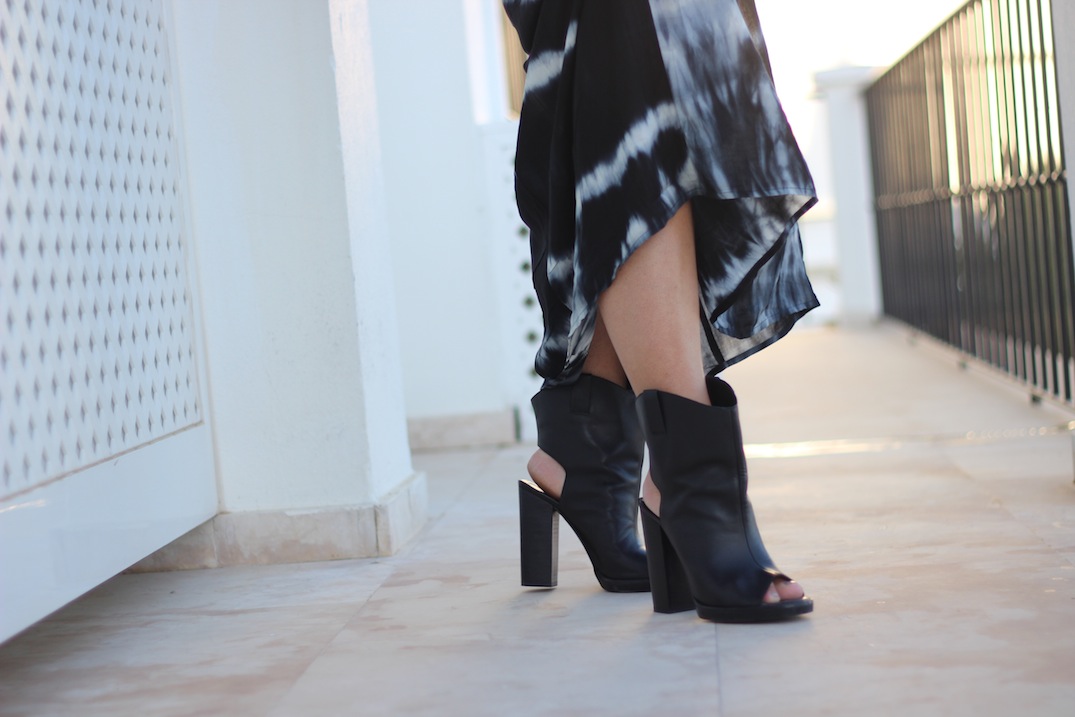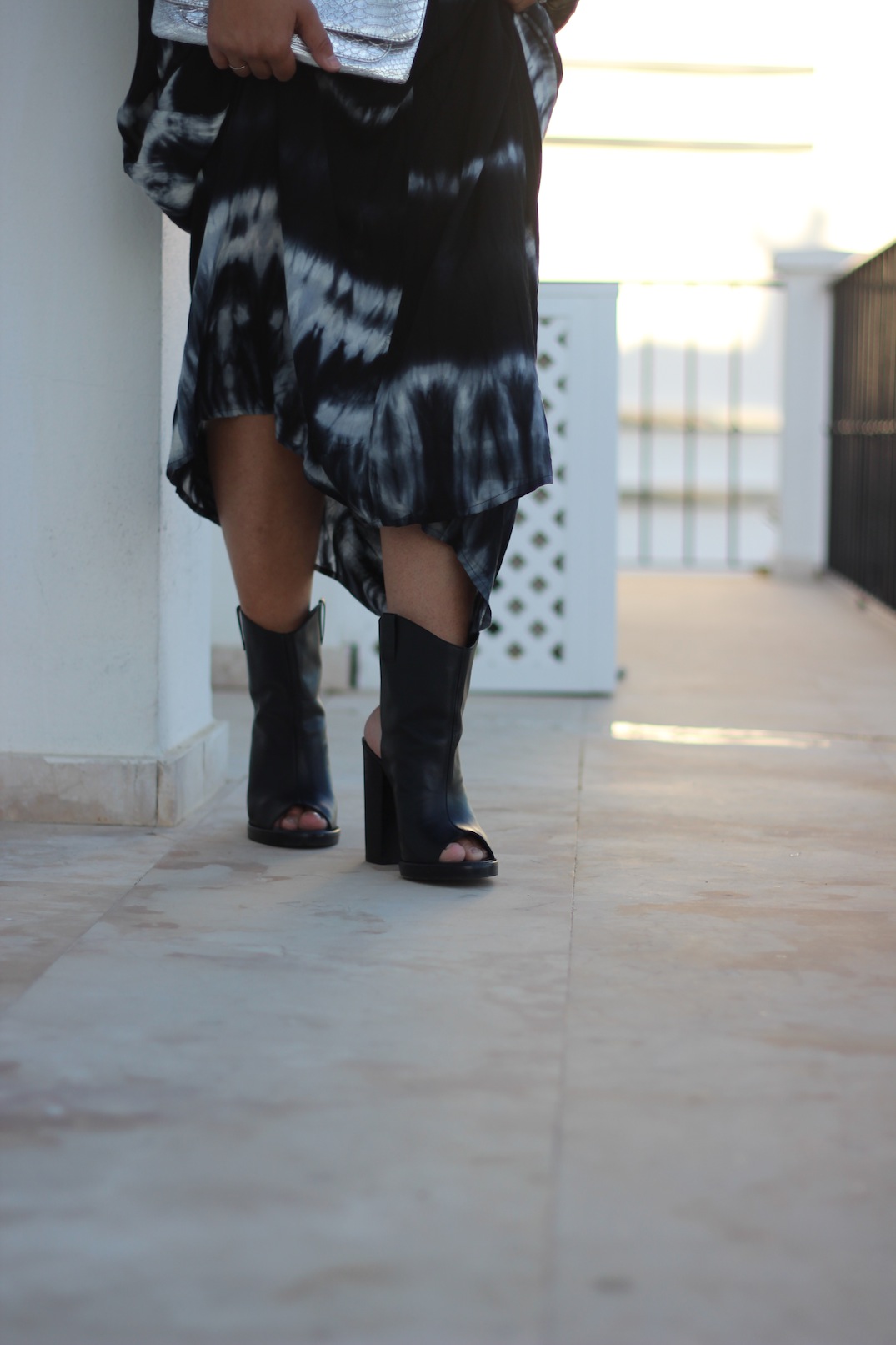 I believe you can throw a motor jacket over almost anything you want, such as: A silk 'n lace number, a sequin skirt for a girls night out, maxi dress, a cute mini dress and sneakers for brunch, your bed, your couch, the backseat of your car….you see, whatever and wherever you want.
I'm wearing:
Outfit #1 : An Original Panama Hat (Purchased at a local market in Estepona Spain) (SIMILAR) | Havaiana Flip Flops
A Tie Dye Maxi From "The Boutique" in Miami (SIMILAR)
Outfit # 2 : Zara Moto Jacket (SIMILAR) | Target Silver Clutch (SIMILAR) | Zara Booties (SIMILAR) | Wander & Hunt DIY Pearl Earring Kit | Prada Sunnies