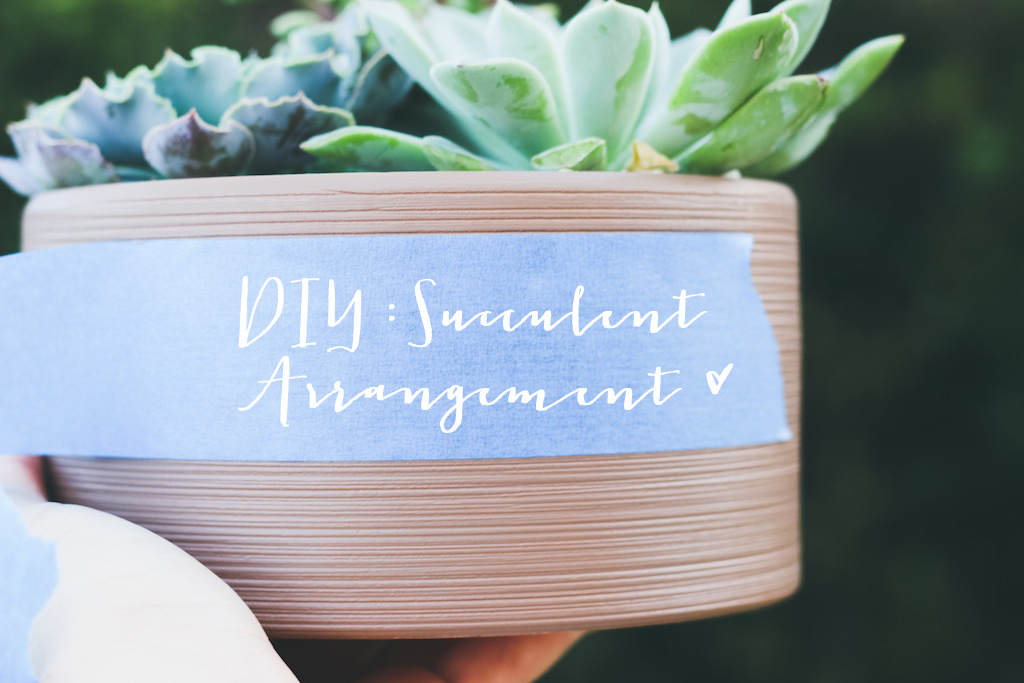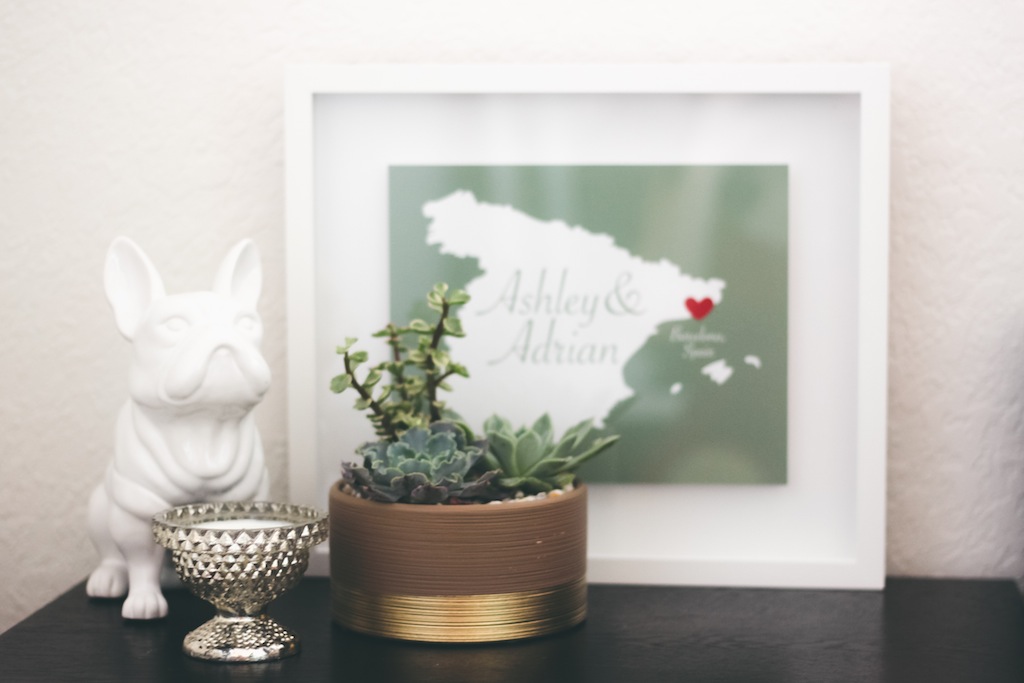 For my nightstand, I wanted something that added not only a pop of metallic but brought in some more green to the room. An amazing friend Isa gifted us this thoughtful frame recently and I wanted something to go along with it. So what's better than succulents and metallics? Not sure …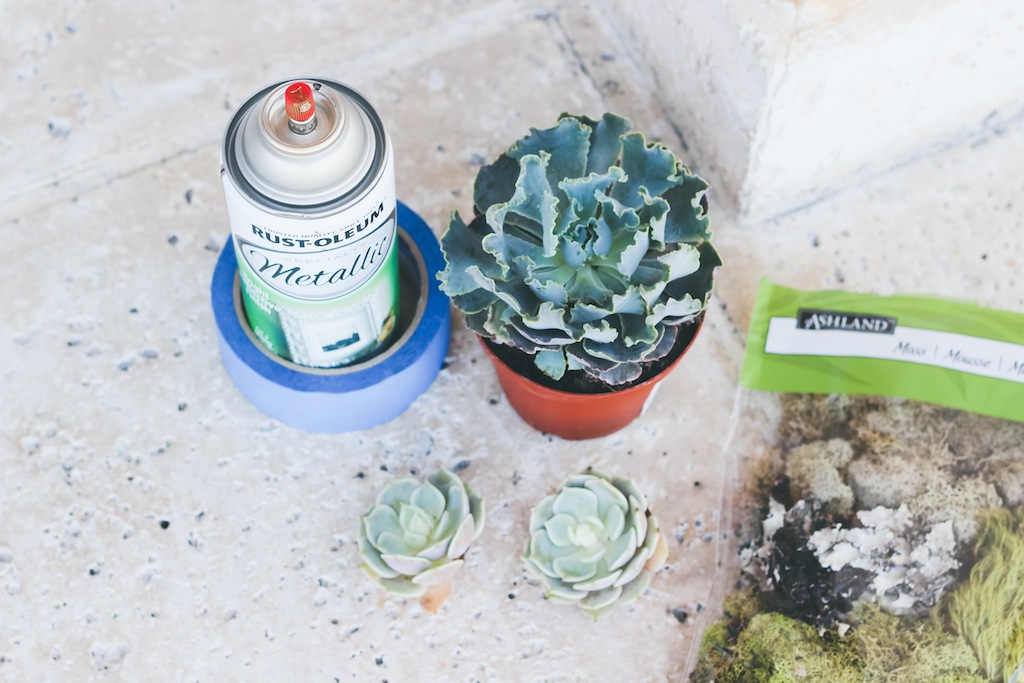 the supplies are quite simple : spray paint (color of your choice – I went with metallic gold) , succulents, moss or rocks, and a small pot/vase.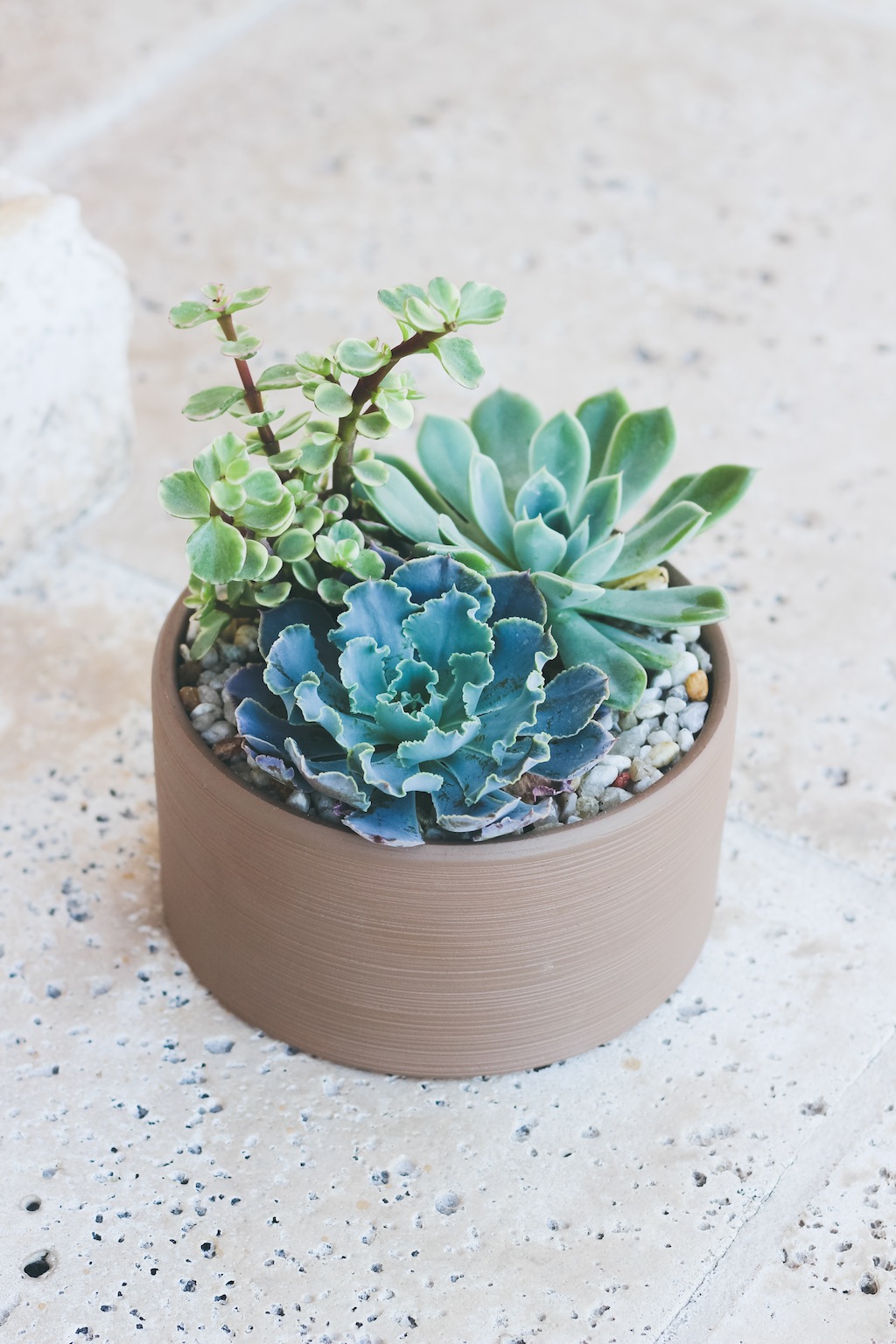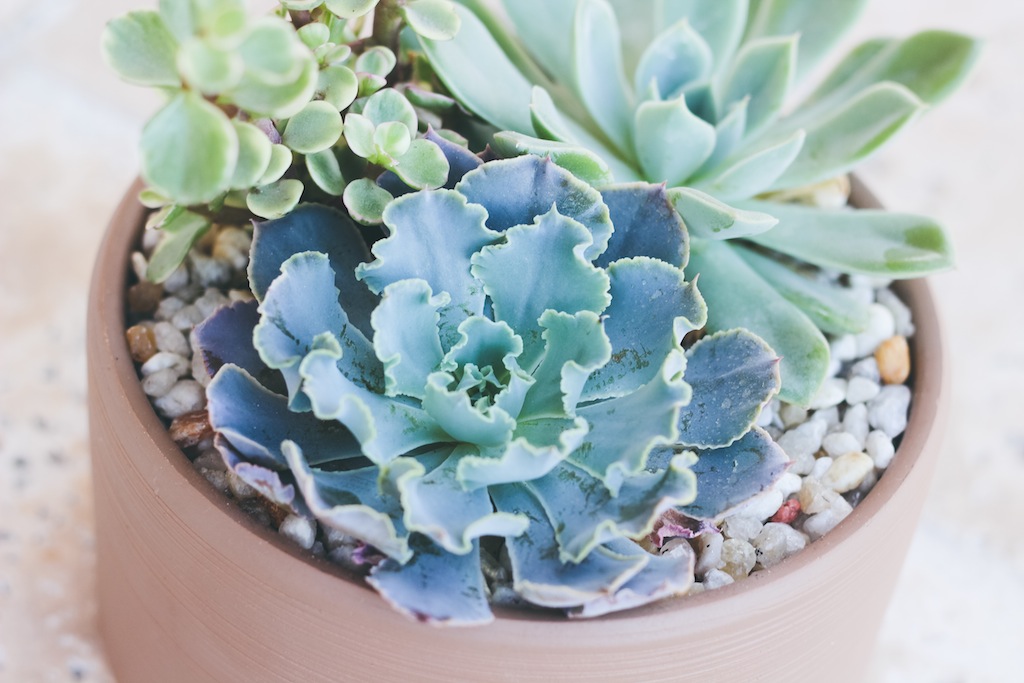 love the lavender accents – it almost looks like a baby cabbage plant.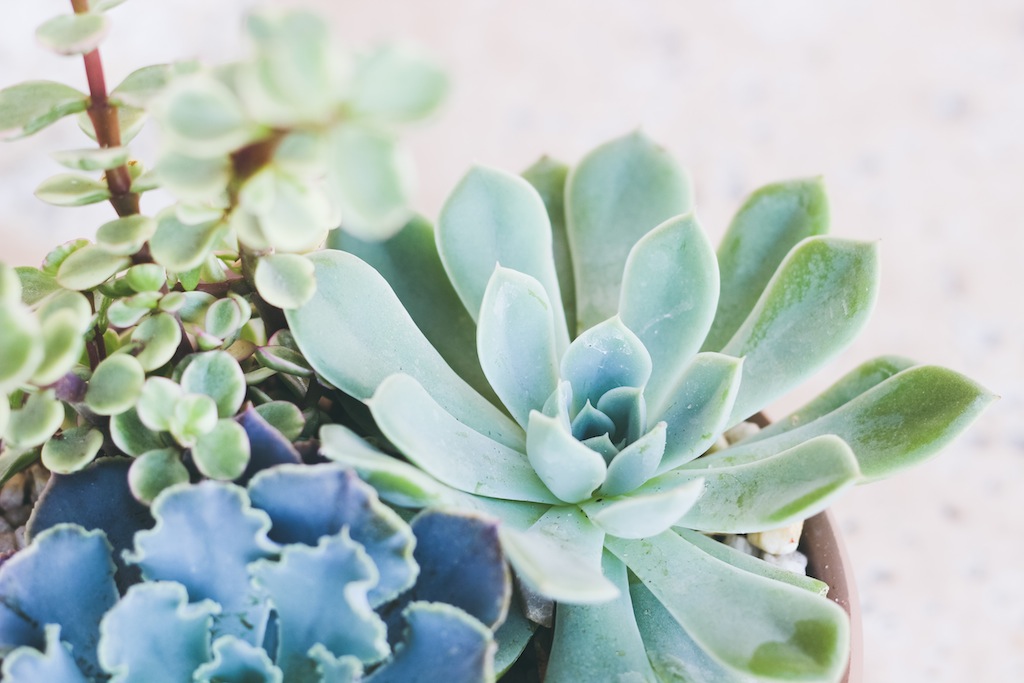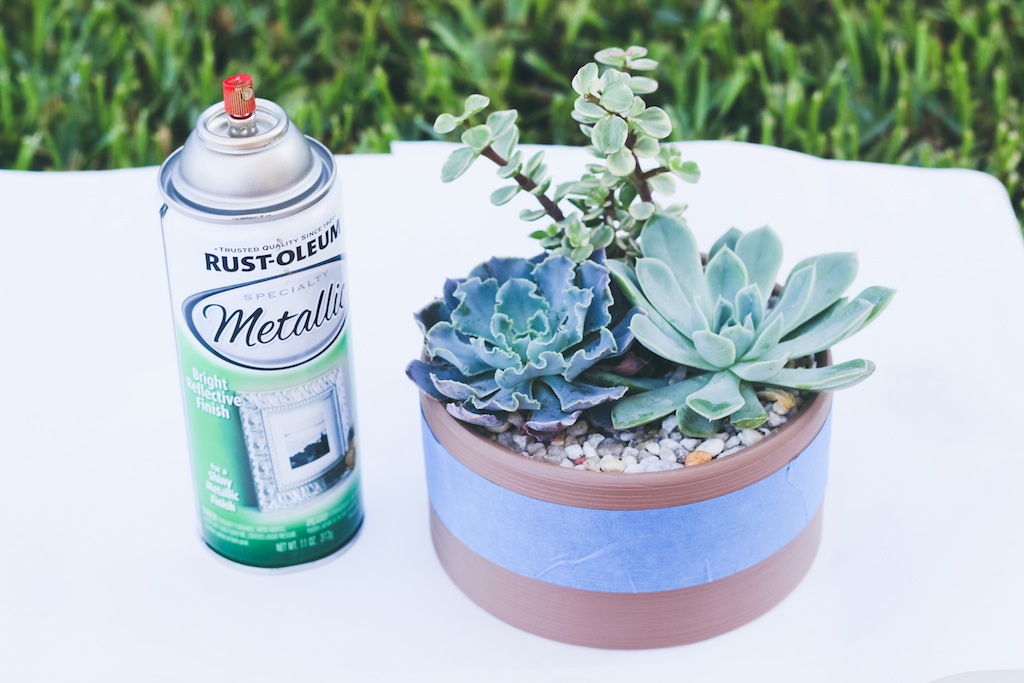 you can tape a stripe design or even paint the whole thing. I'm considering painting a small silver stripe above the gold (still debating…)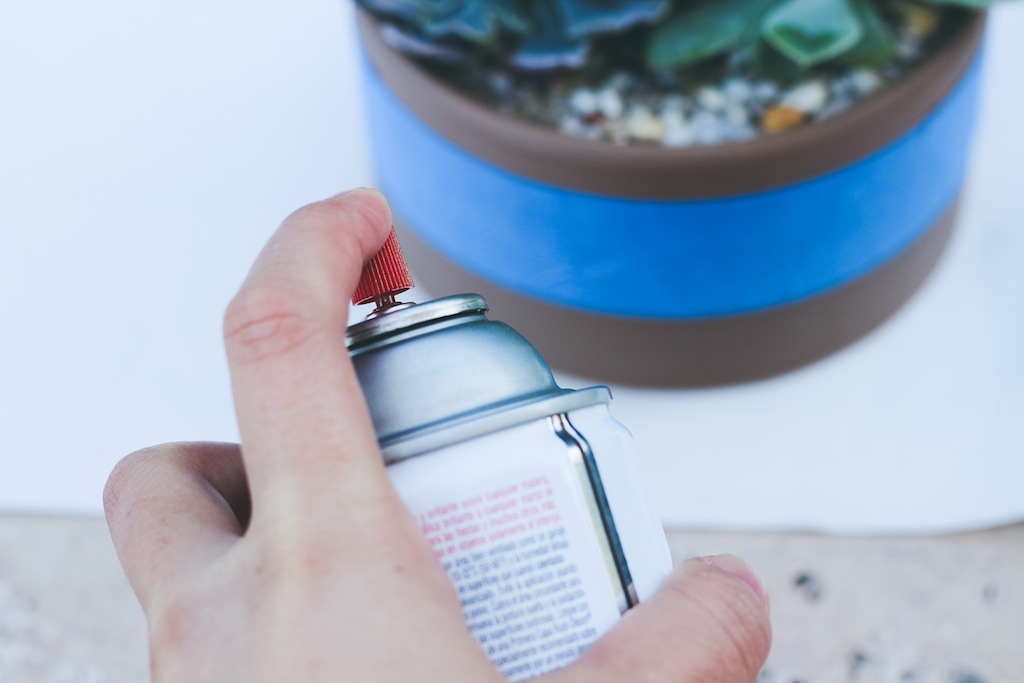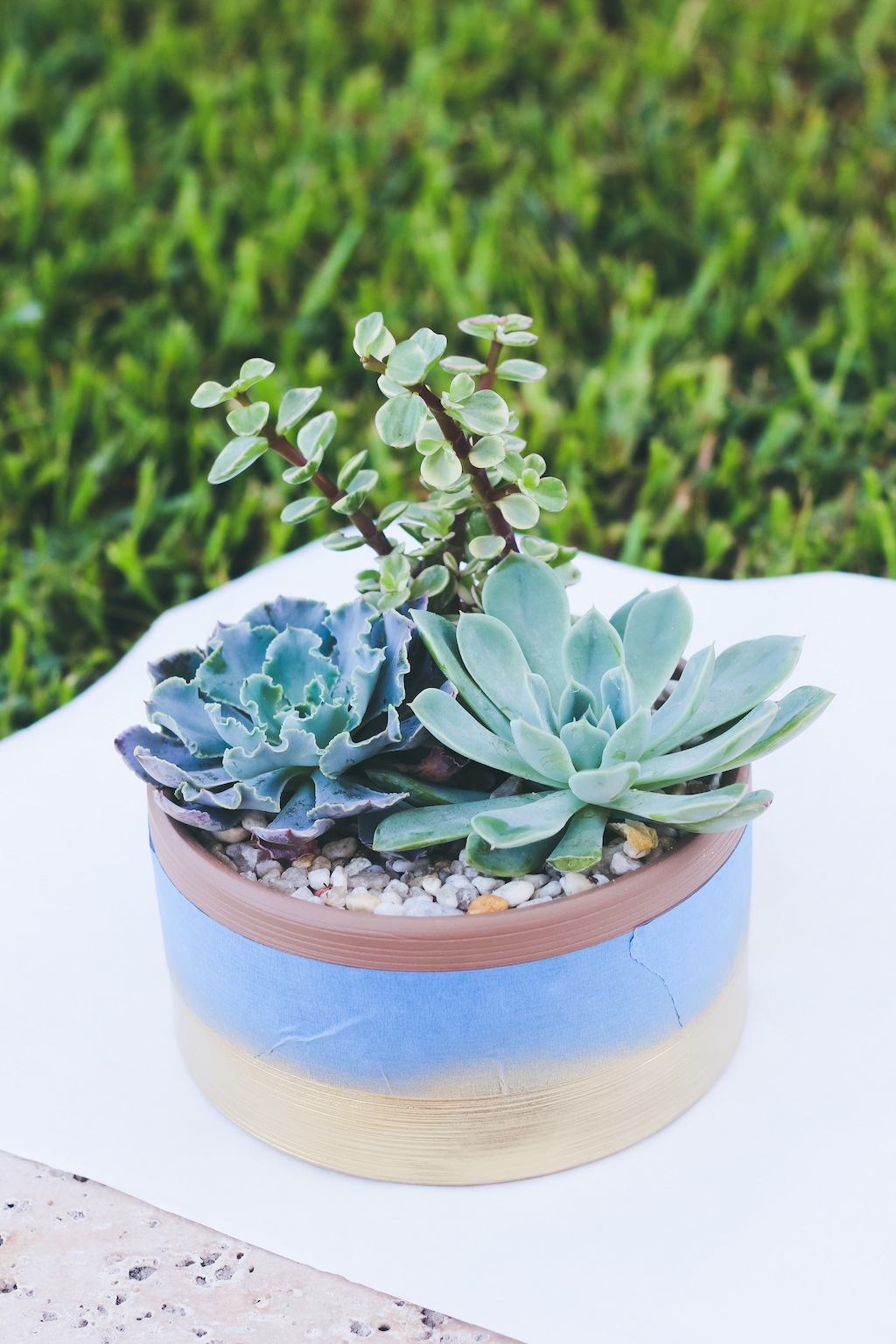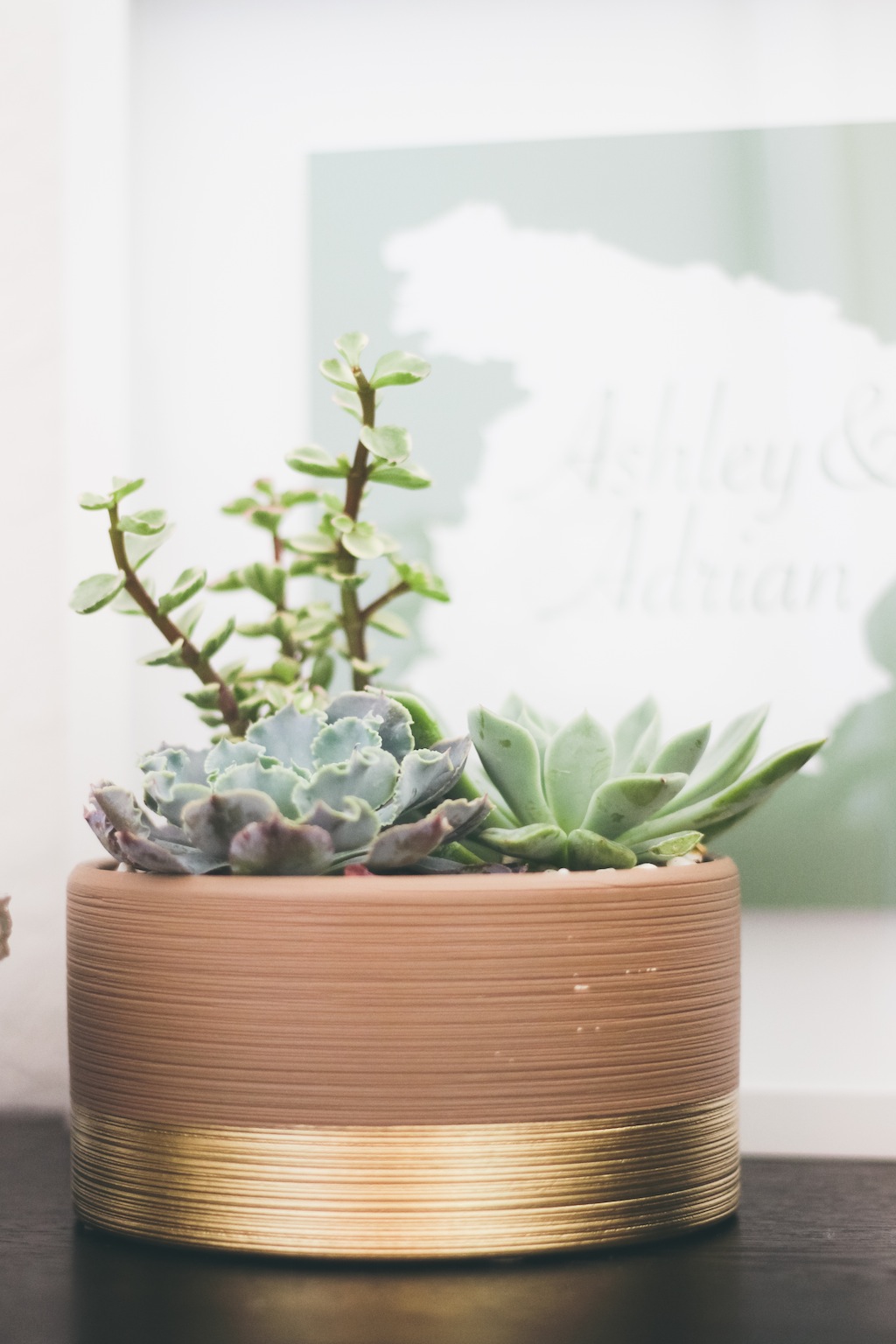 and Viola!!! You got yourself a fancy shmancy succulent arrangement. Sorta West-Elm ish don't you think?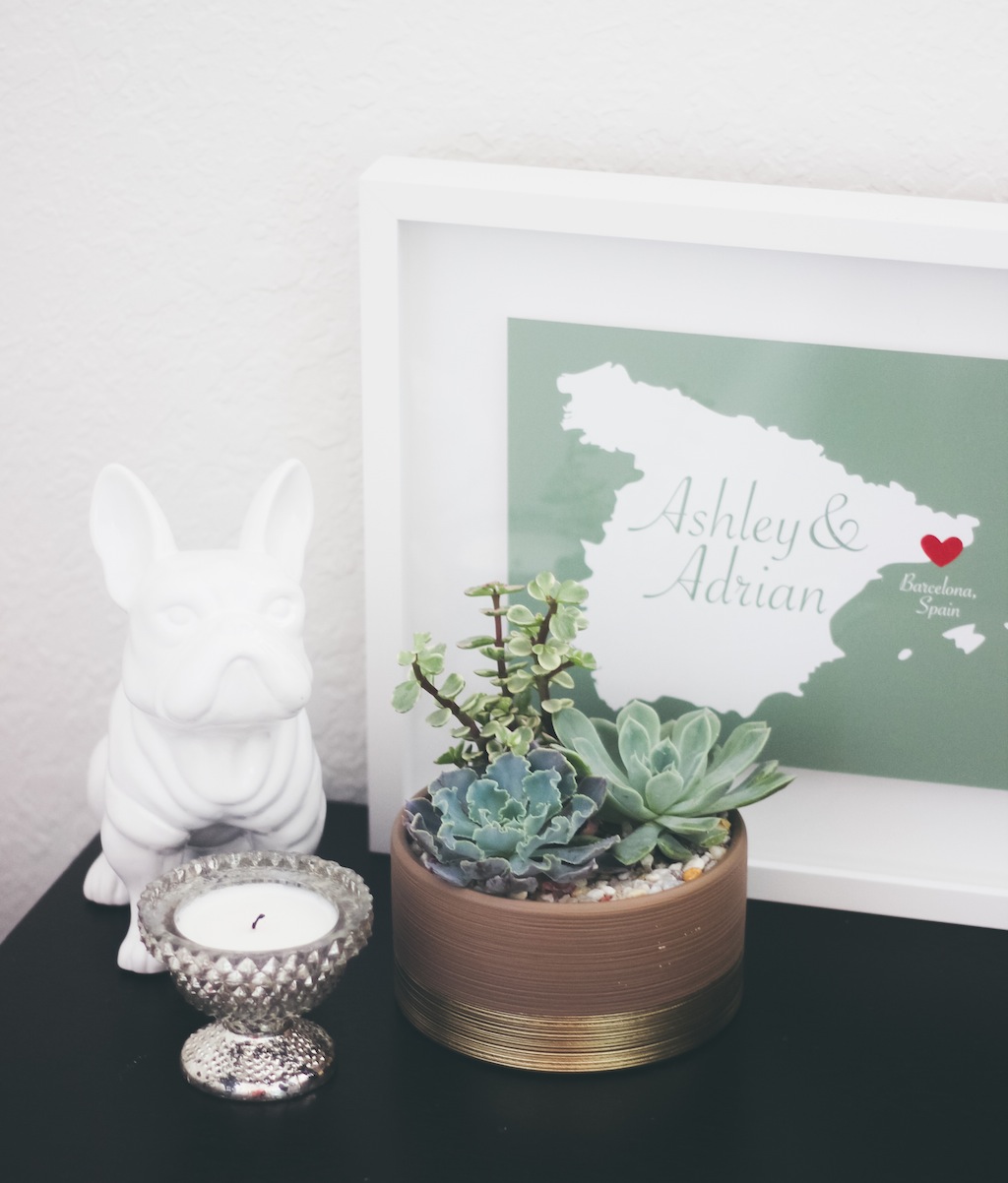 my little nightstand corner is now quaint & complete.
in case you're wondering, the candle is a soy candle purchased in Napa, but here are some similar (yummy) ones here. Soy candles are awesome! Did you know, you can use the wax as a lotion while the candle is burning…pretty neat.
xx