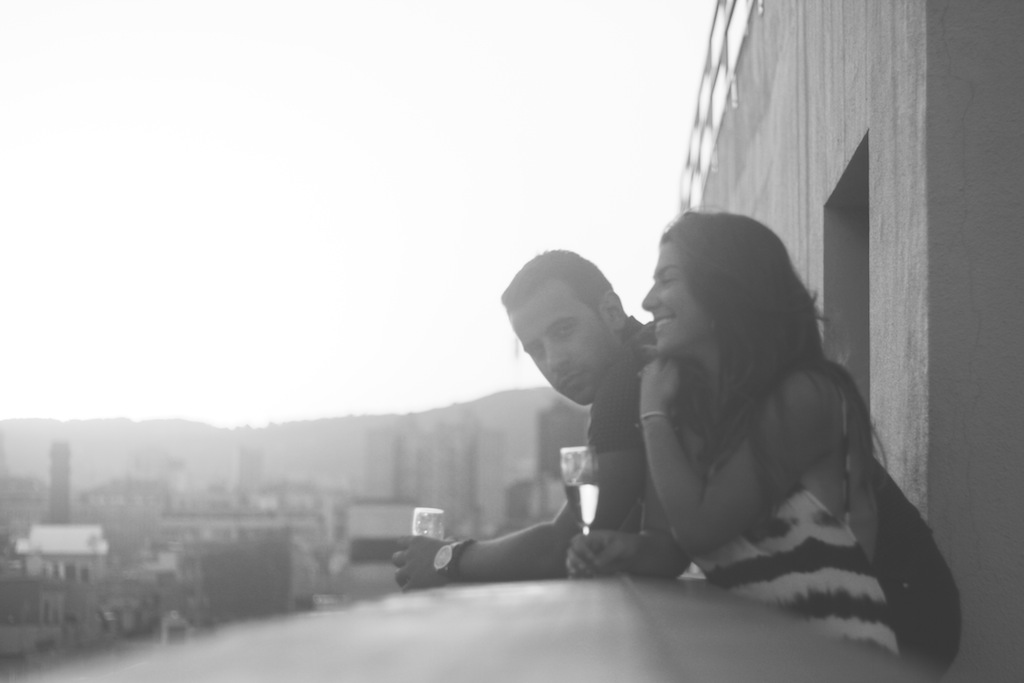 It's hard to adjust to "normal life" when you're coming back from the most amazing trip ever. After being in Marbella for already a week, we jetted off to Barcelona for a weekend getaway the both of us will never forget and I will keep it in my heart forever. We had to visit some websites to get to know the best tours available for us, so that we could tailor our trip ourselves. The above shot is the view from our rooftop balcony in our hotel room (which made this trip even cooler) right before a celebratory dinner. But now let's rewind and take you through the whole day leading up to what I know you want to know most about: Our Engagement.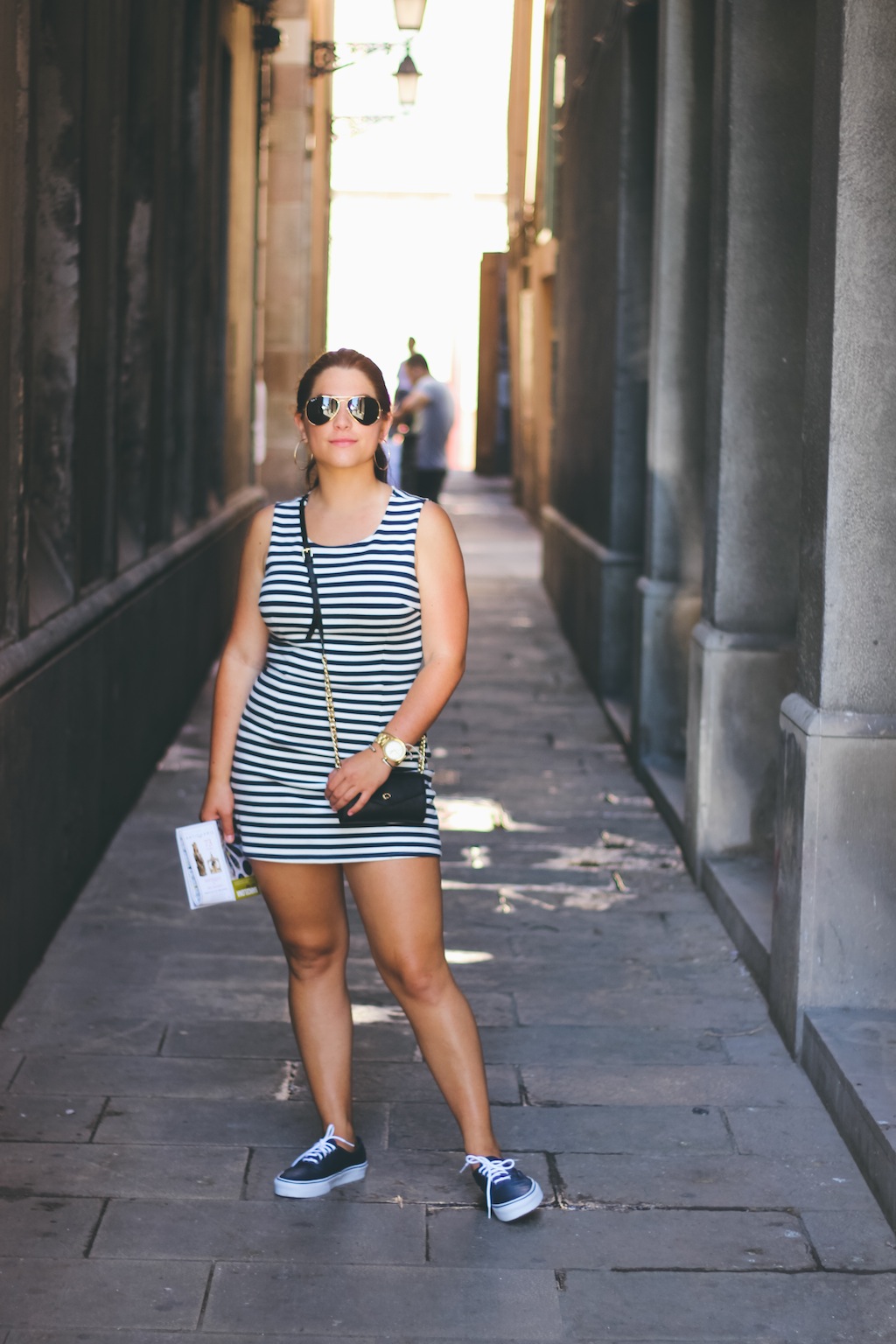 I'M WEARING:
Forever 21 Shift Dress (Old)
Michael Kors iPhone Purse – the PERFECT travel purse
Vans Sneakers
Ray-Ban Aviators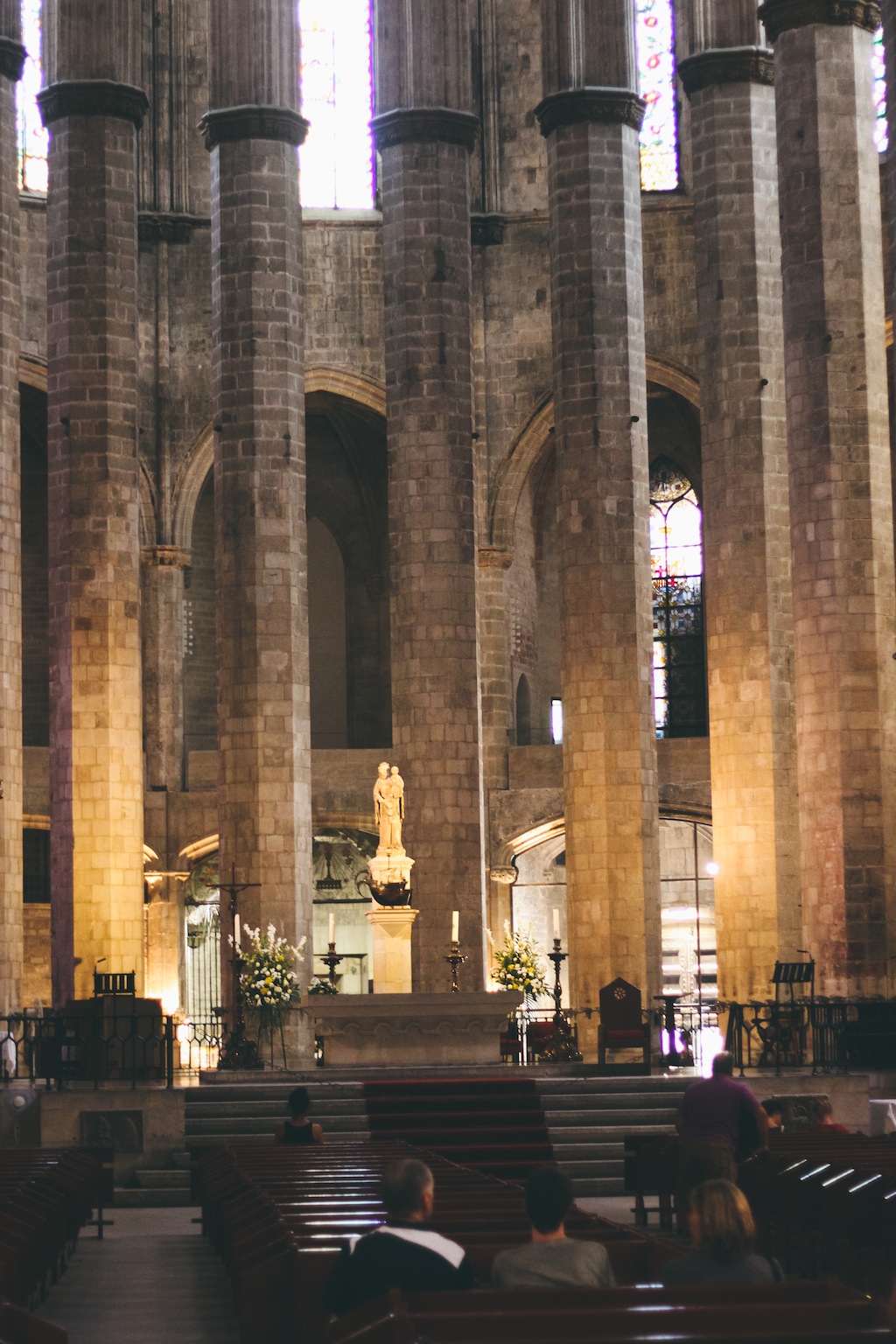 Pictures don't do any justice to the amazing architecture in Barcelona. This is a picture inside the Catedral de Santa Maria del Mar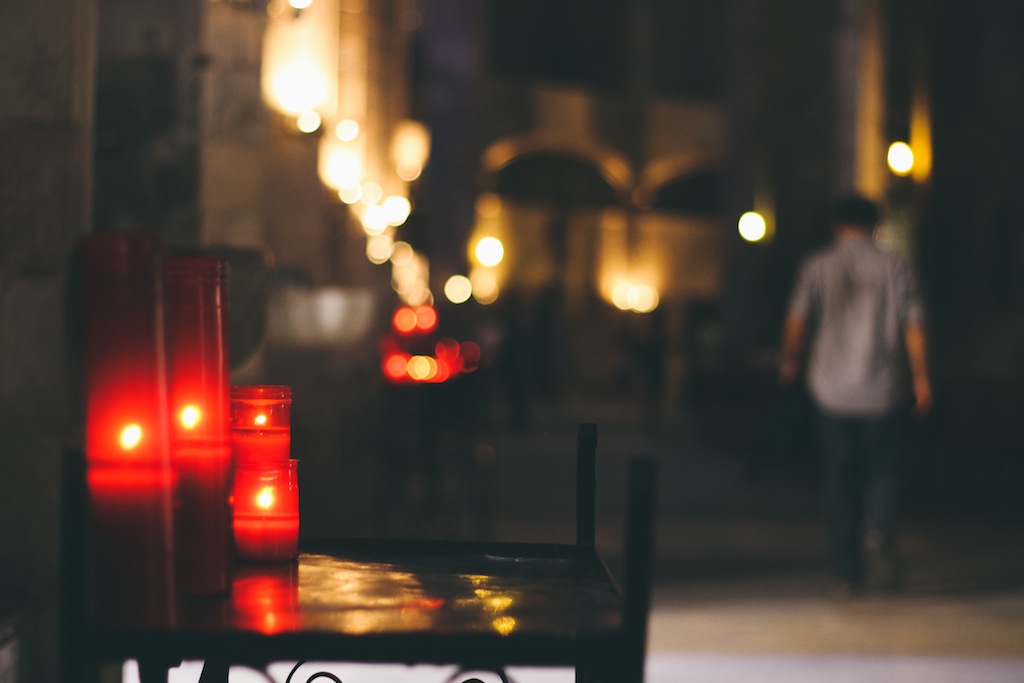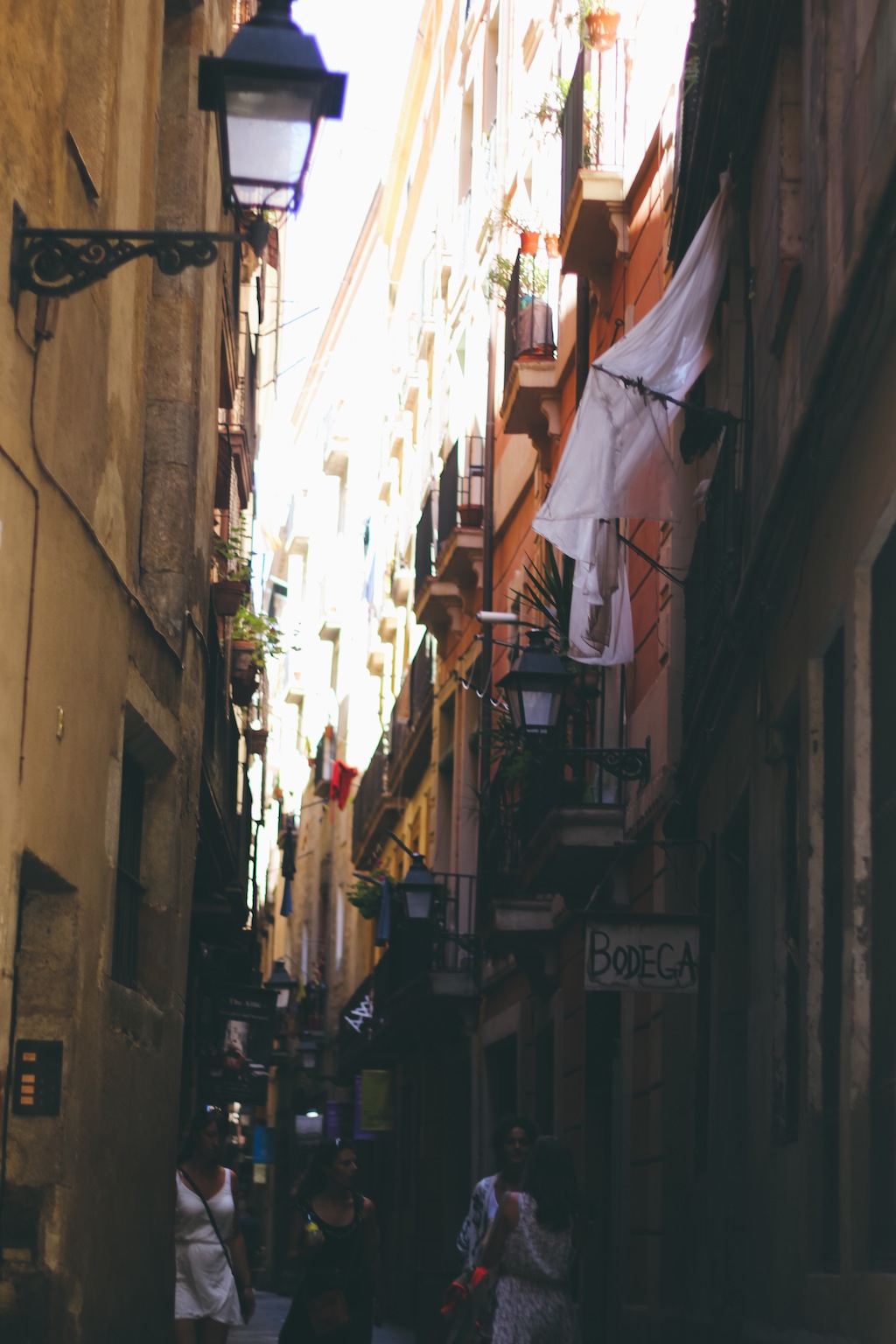 All the streets and alleyways had so much character day and night. I loved walking through them seeing all the cute and quaint balconies.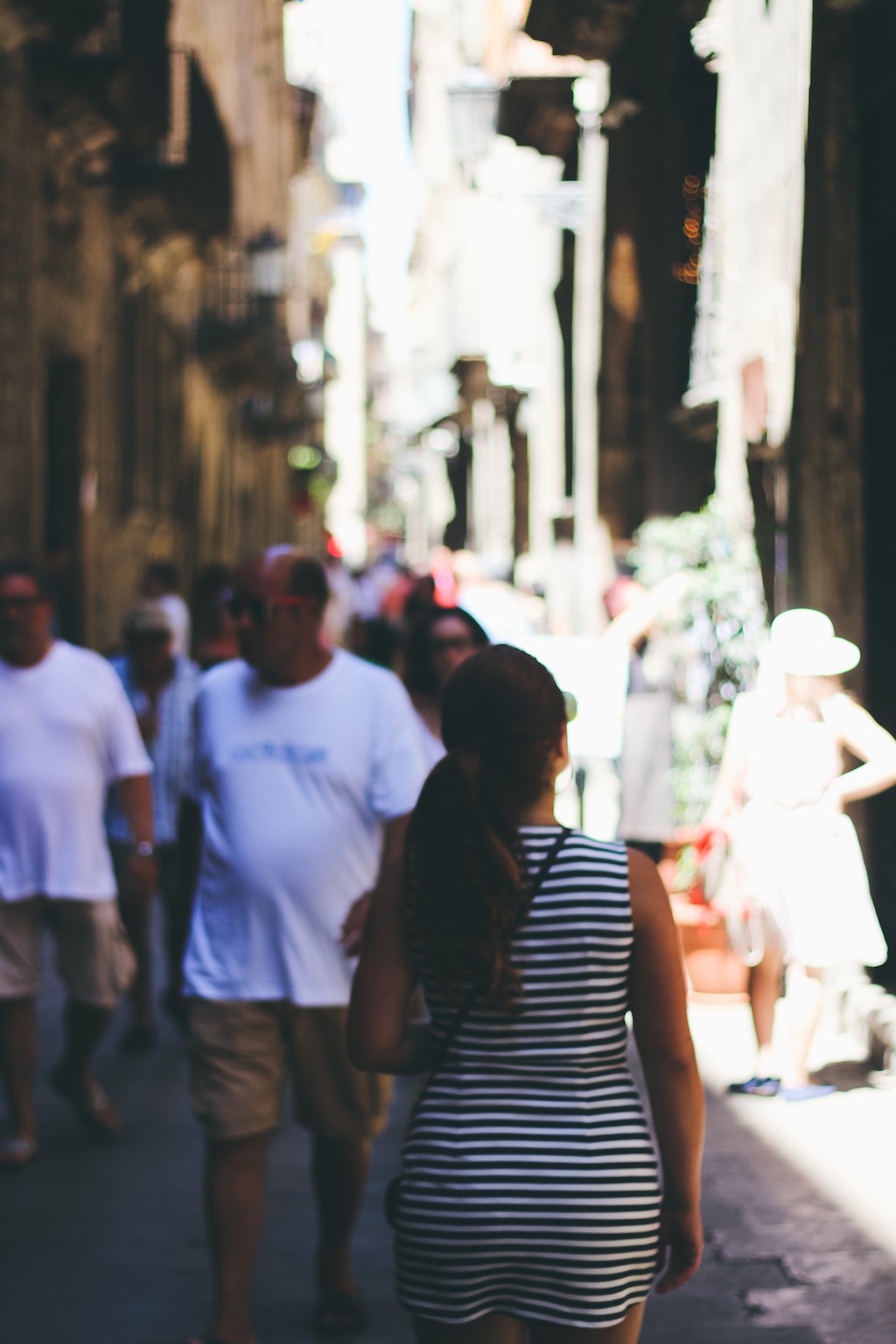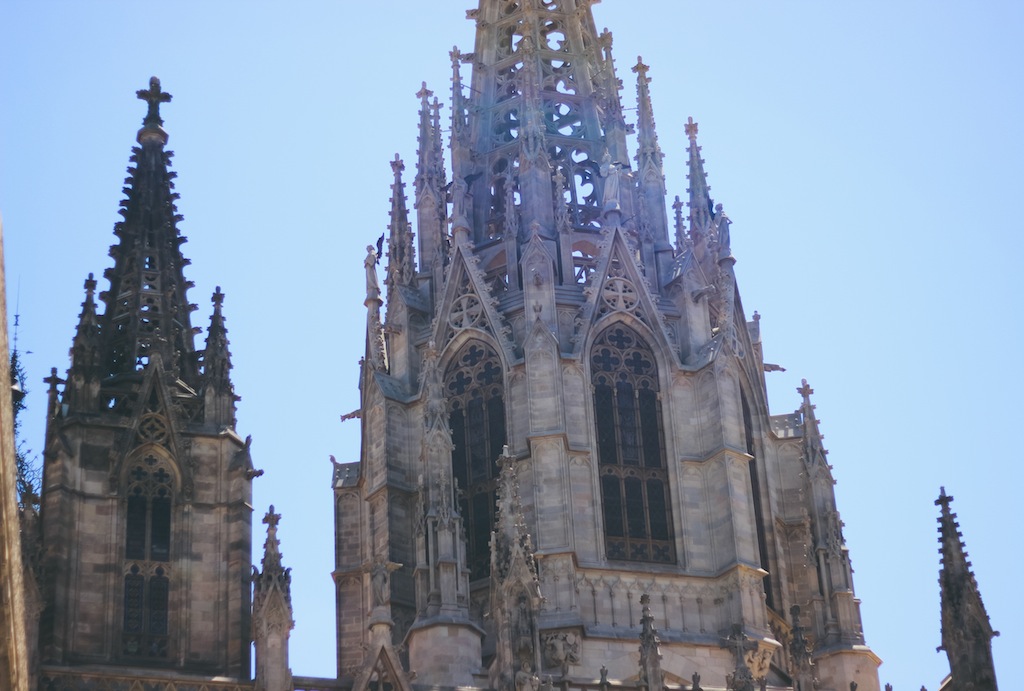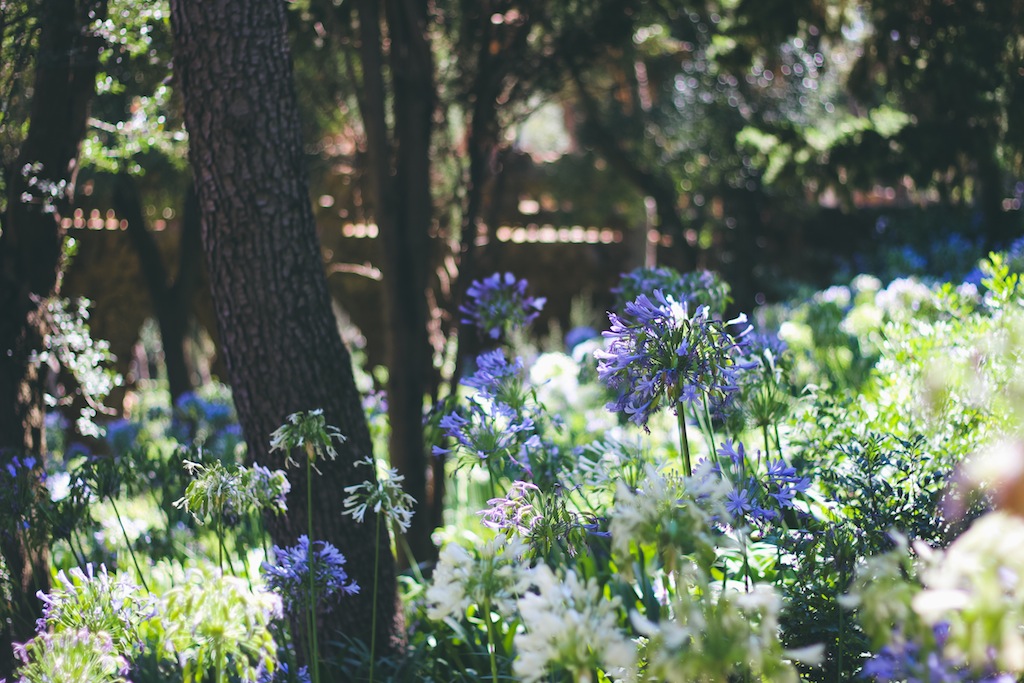 After catching the bus, we arrived to Parc Guell. What I thought was a "park", hence the choice of mini-dress attire, was a gorgeous mountain with beautiful flowers, mosiac details and funky architecture. I'm surprised I didn't fall or bump into a wall because I was looking around in awe the entire time.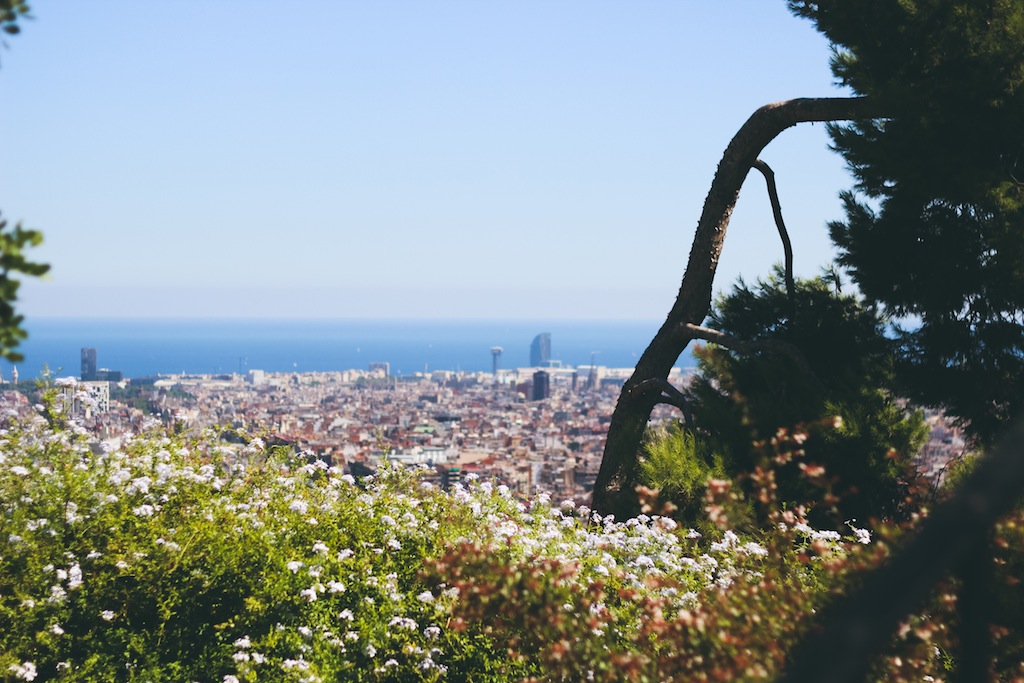 Adrian and I climbed all the way to the top and sat together to take in this view of sunny Barcelona. I was sitting there just thinking how amazing our day was already and the day hadn't even ended…it was just getting started.
Adrian took the opportunity of us being on the top of the mountain, just the two of us, to casually say this was a perfect picture opportunity to not move or look back "you're in the perfect spot".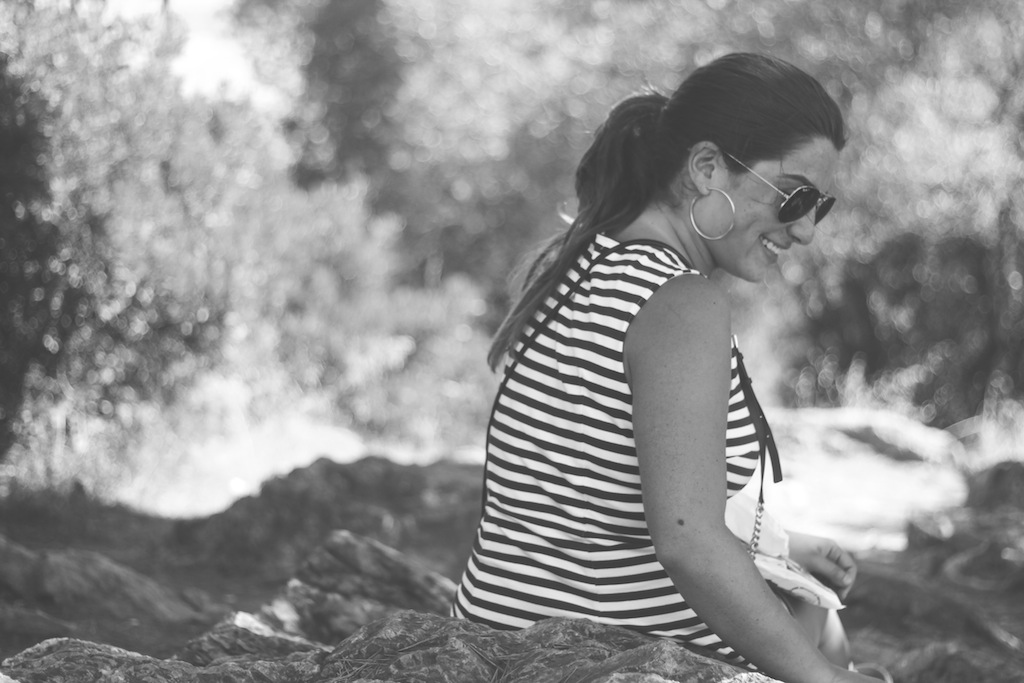 After hearing the camera click a few times, Adrian asked me if I wanted to see the photo, so I immediately turned to see this "perfect shot" and there he was….behind me on one knee. Caught by [extreme] surprise I froze and began to cry because I knew exactly what was about to happen…."Ashley, will you marry me?"
I cried. I laughed. I jumped on him and gave him the biggest hug. I cried some more. I almost forgot to say yes!!!
I said yes. He put the ring on and said the most beautiful things I've ever heard in my entire life and we just stared at the ring and at eachother and looked out at the view.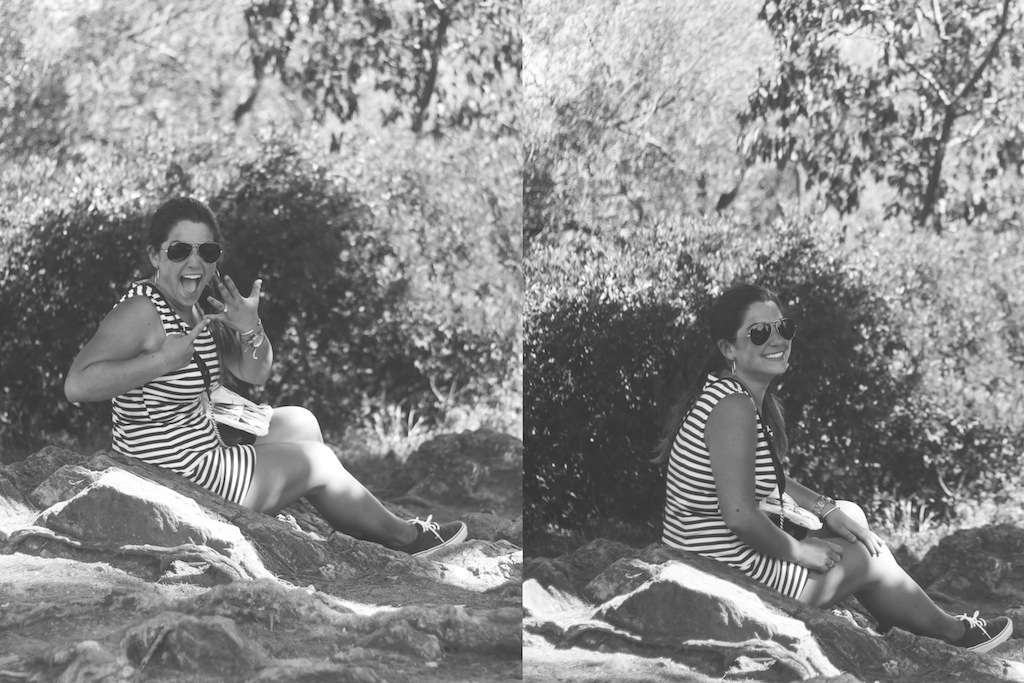 What I thought was the best day…just got A MILLION TIMES BETTER. We're engaged. A dream come true and I can't wait to start the rest of my life with my hunk of a fiancé!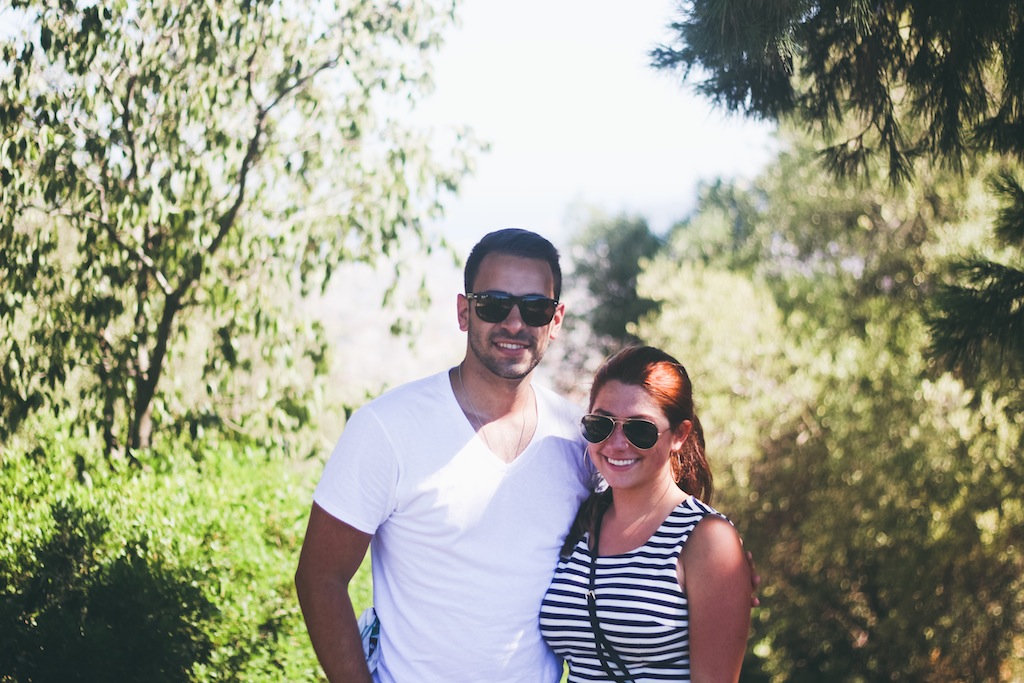 (we suckered someone to climb all the way to the top just so we could get a picture together!)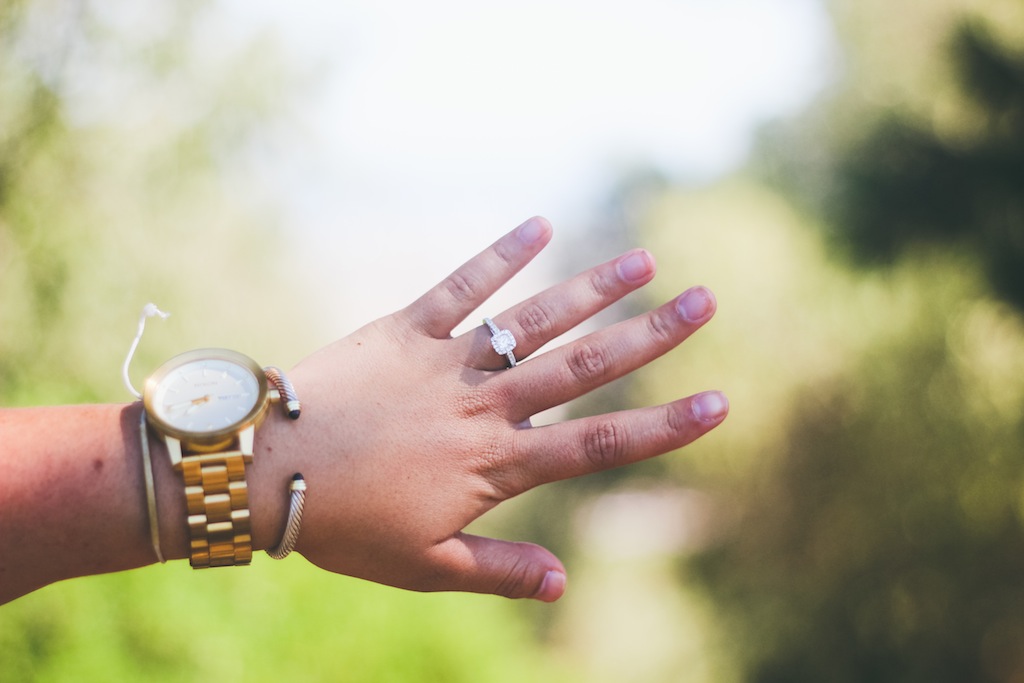 Perfect.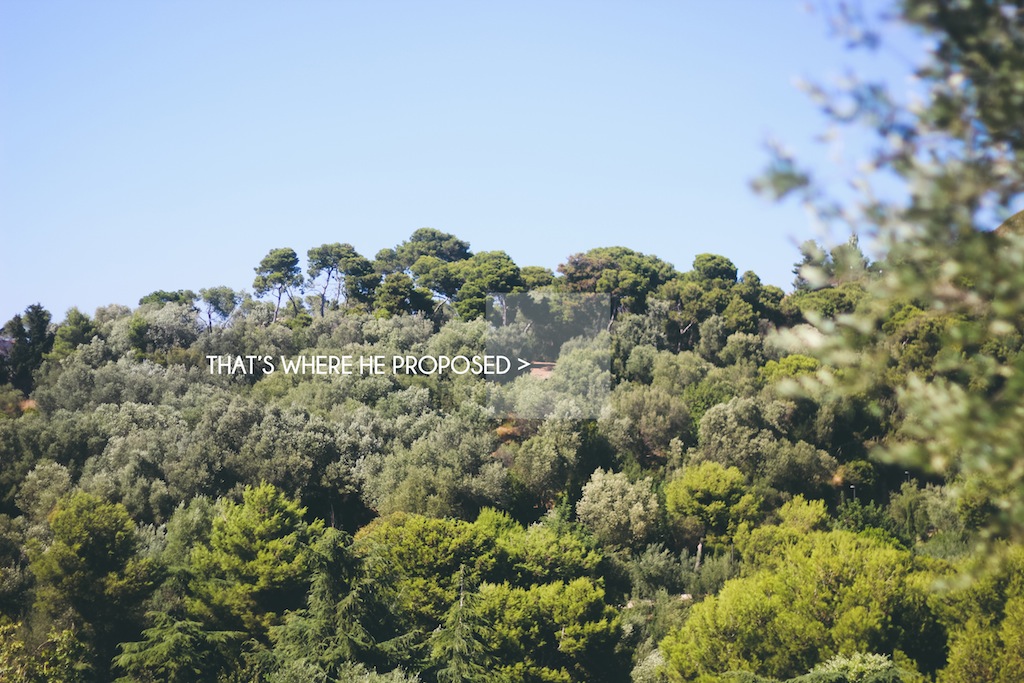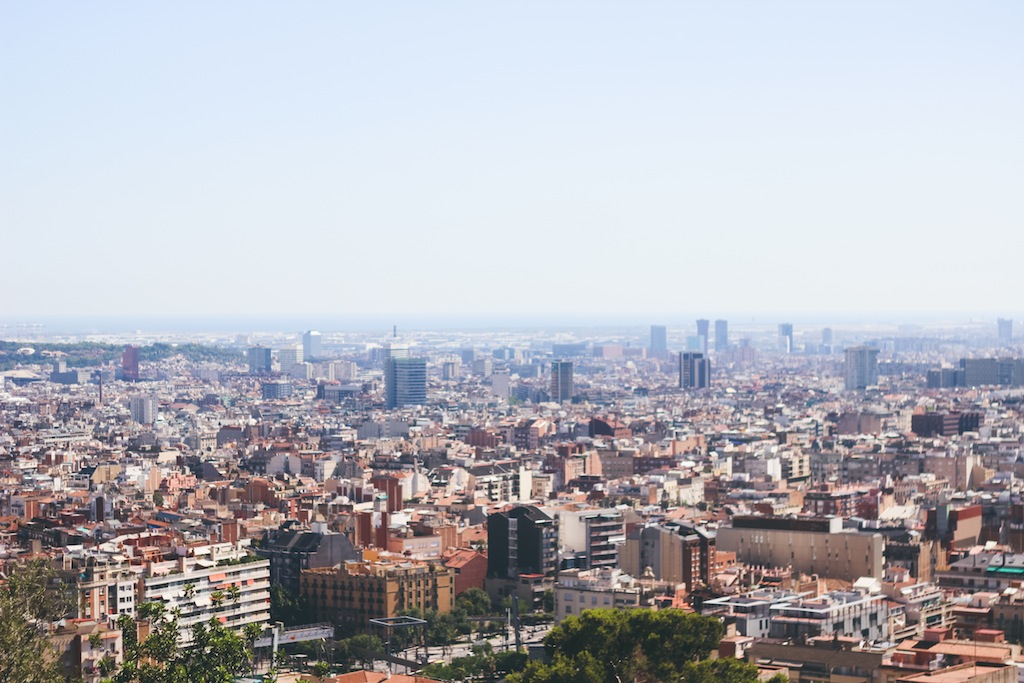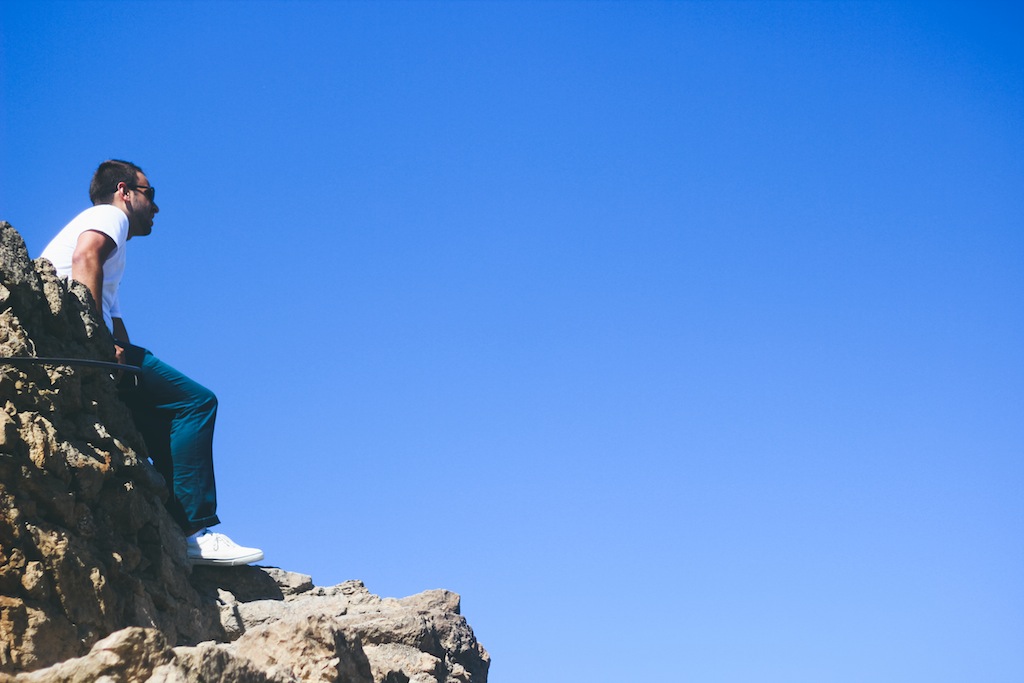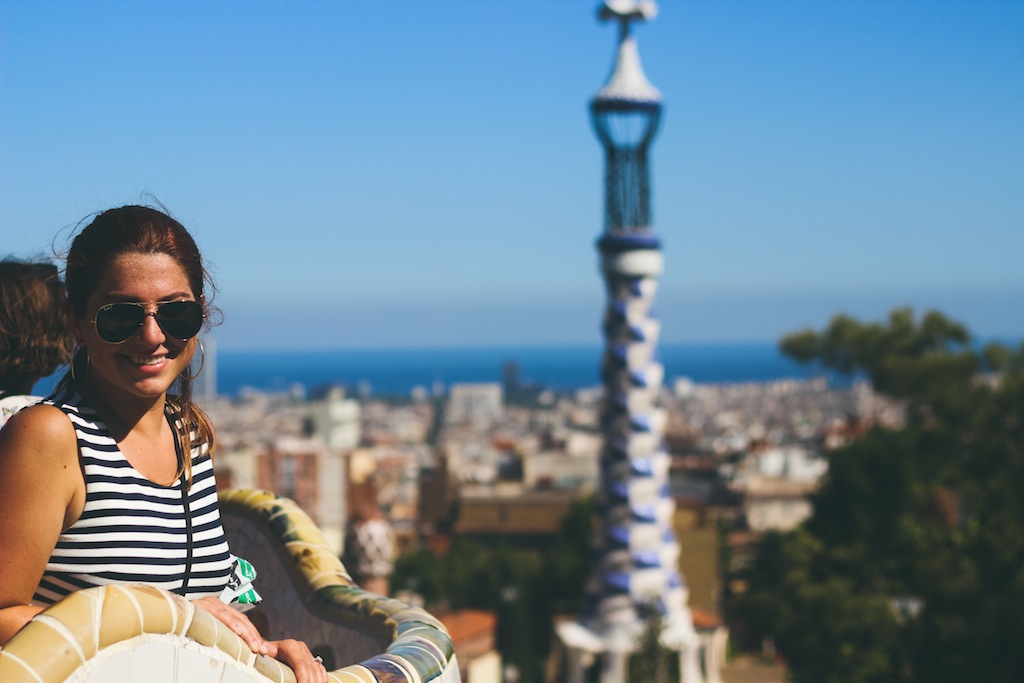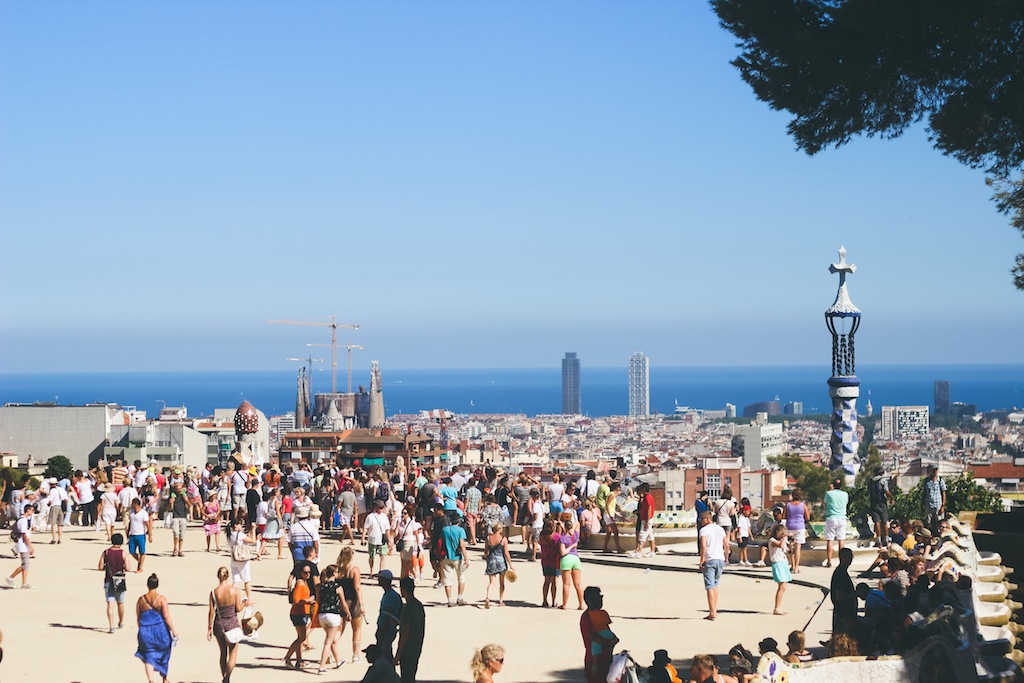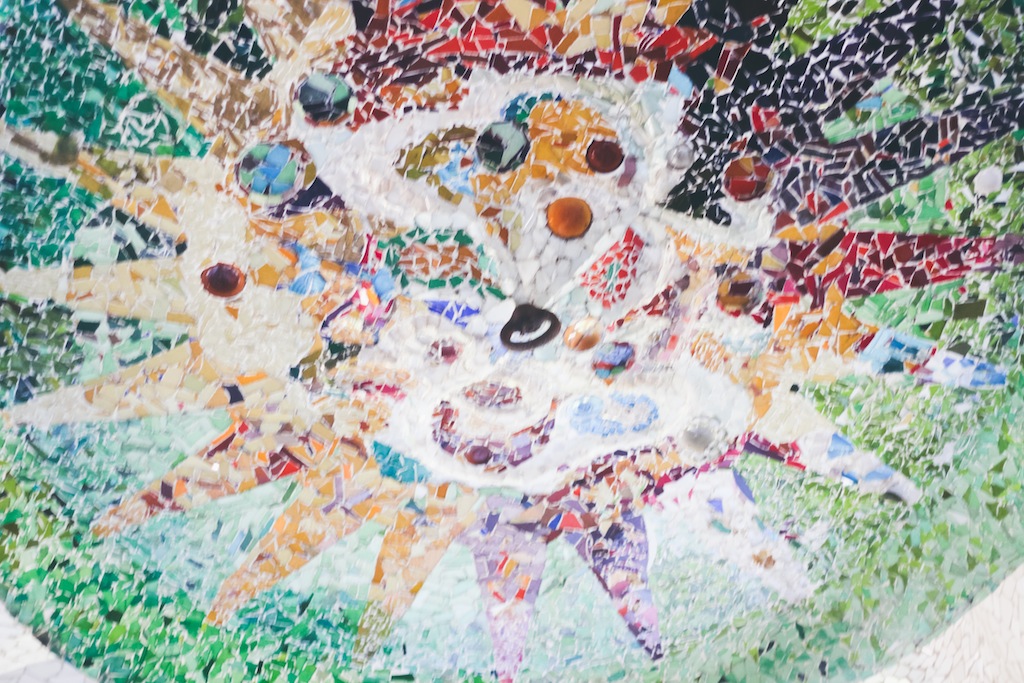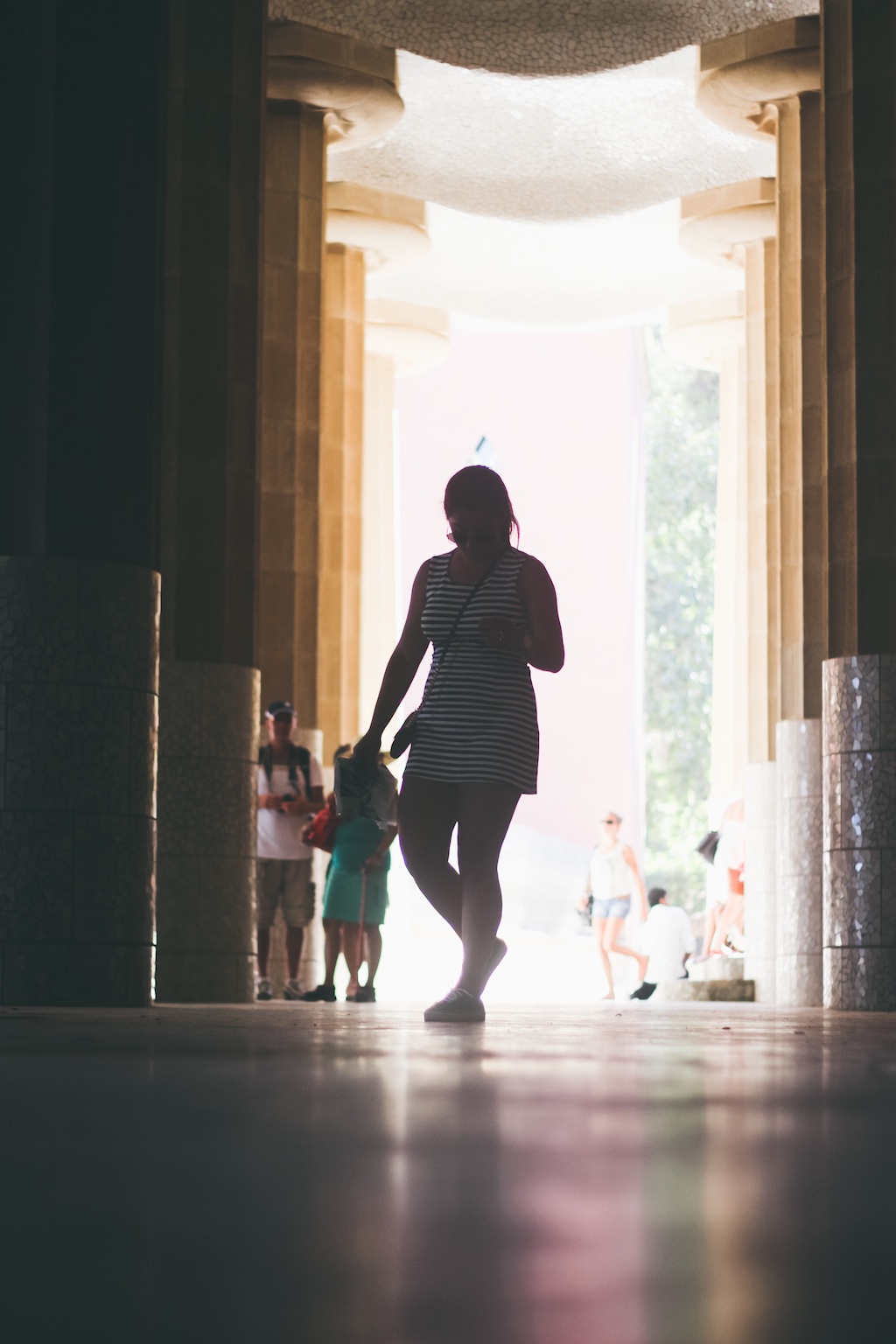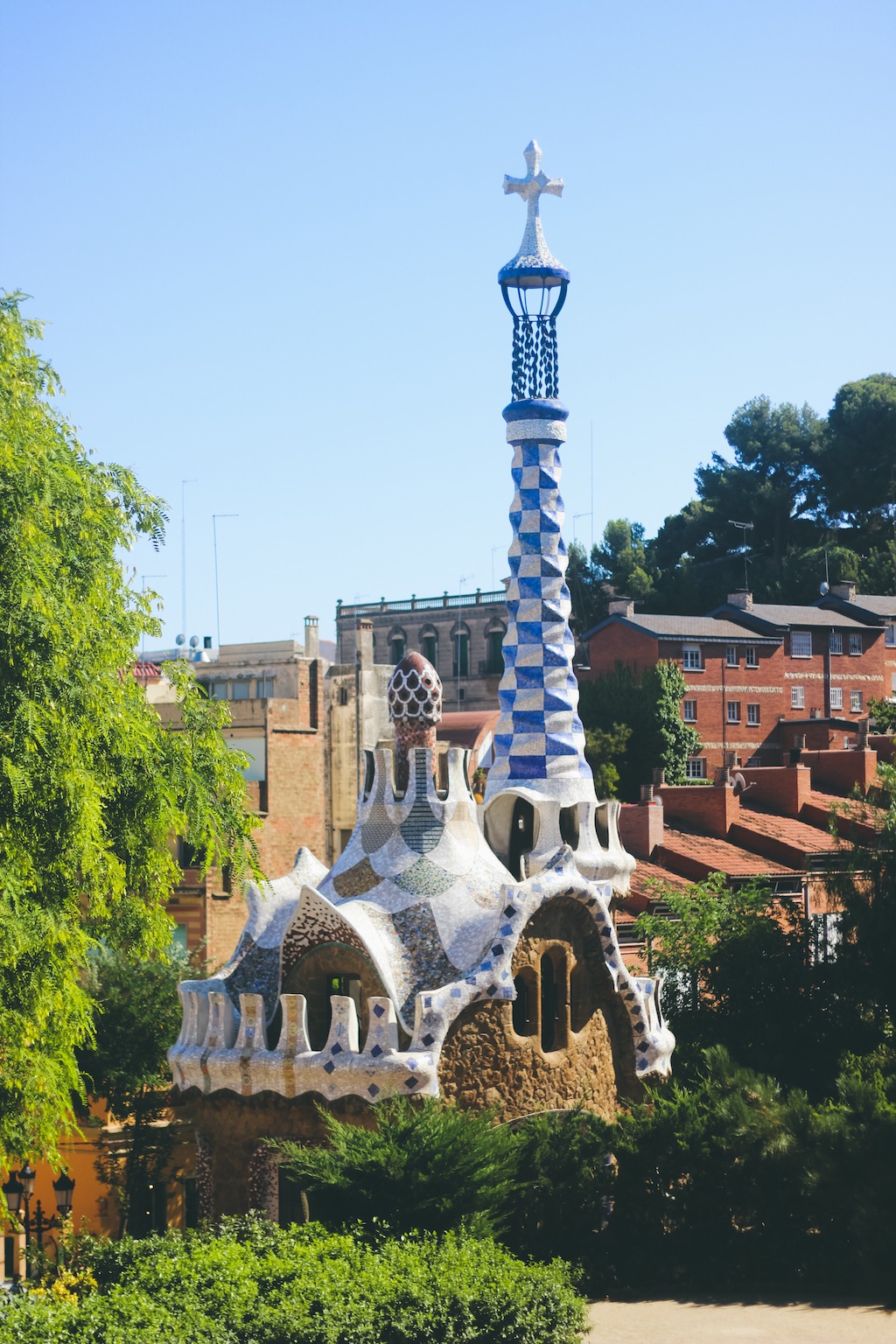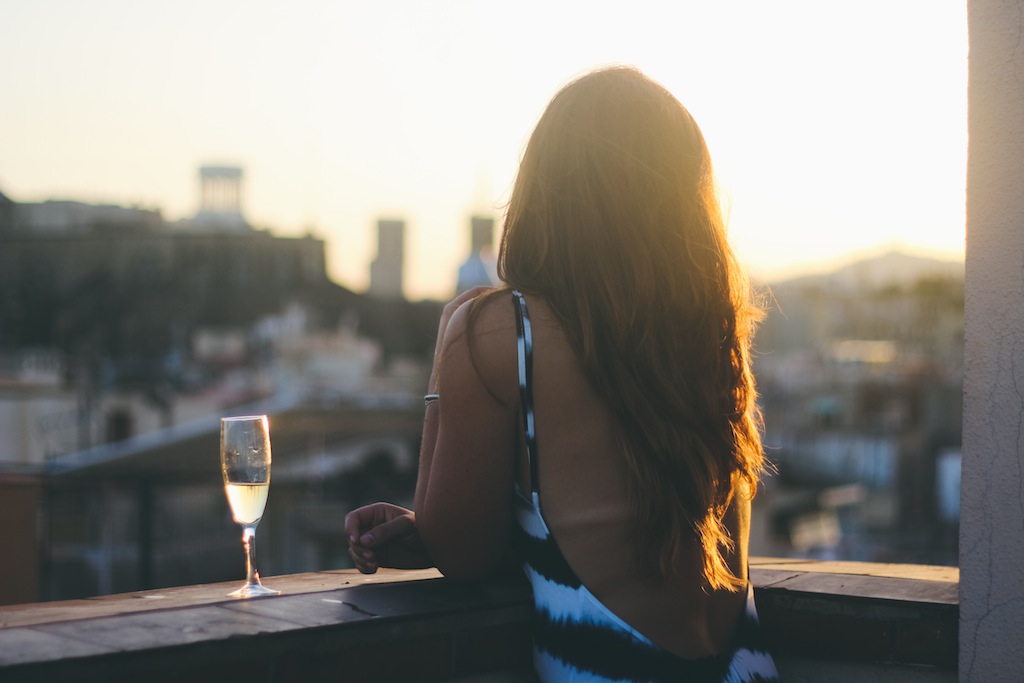 I'M WEARING: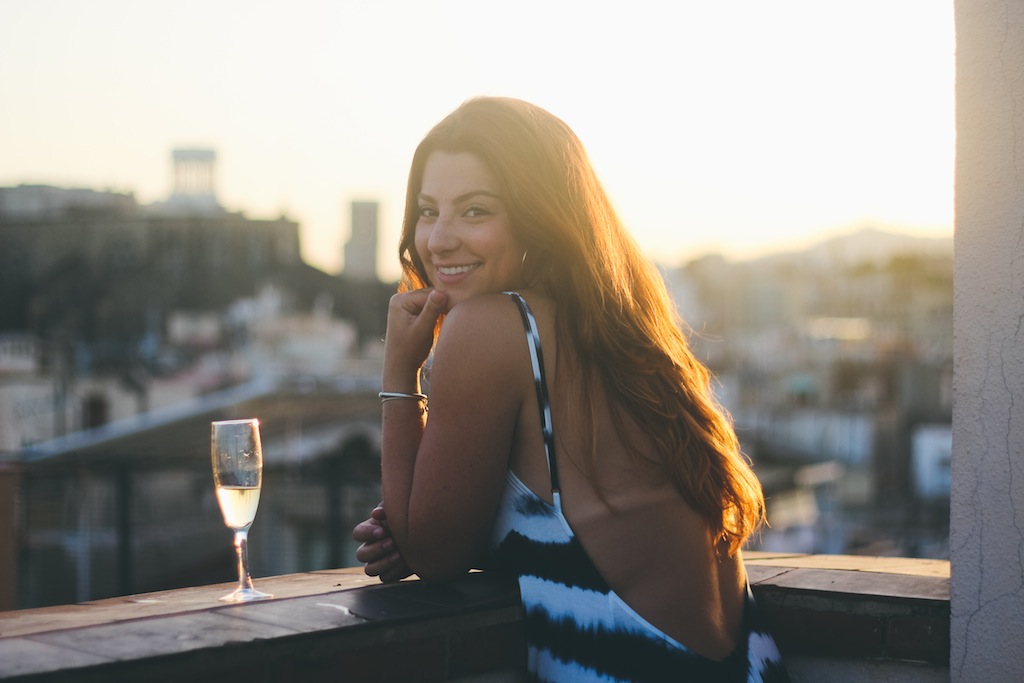 We got back to the hotel to enjoy the sunset on the balcony, pop open a bottle of champagne and just take in the amazing engagement!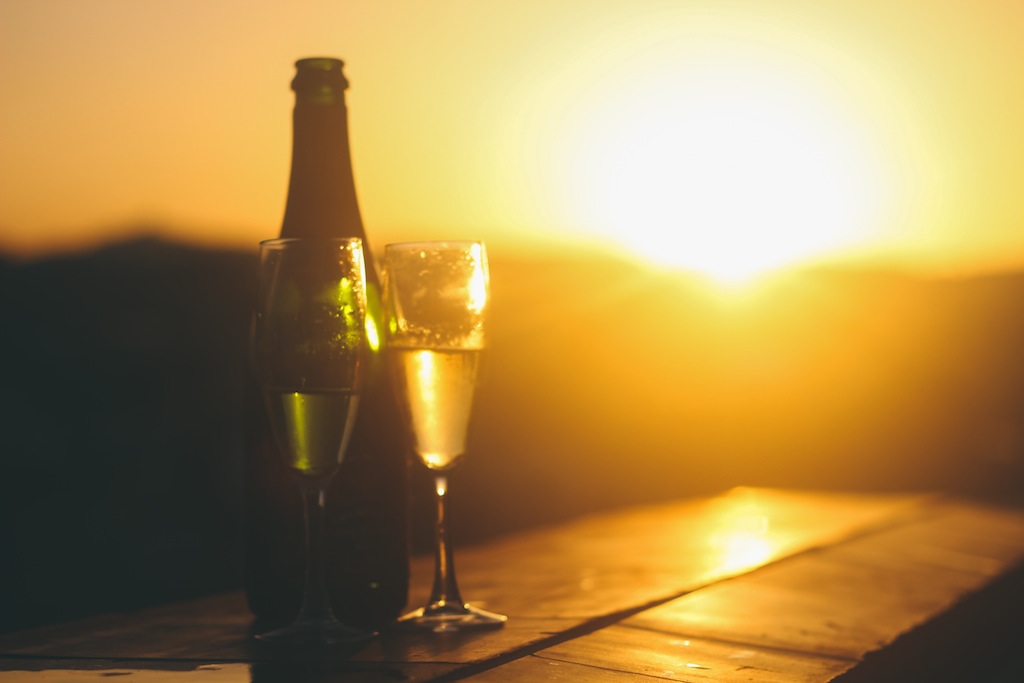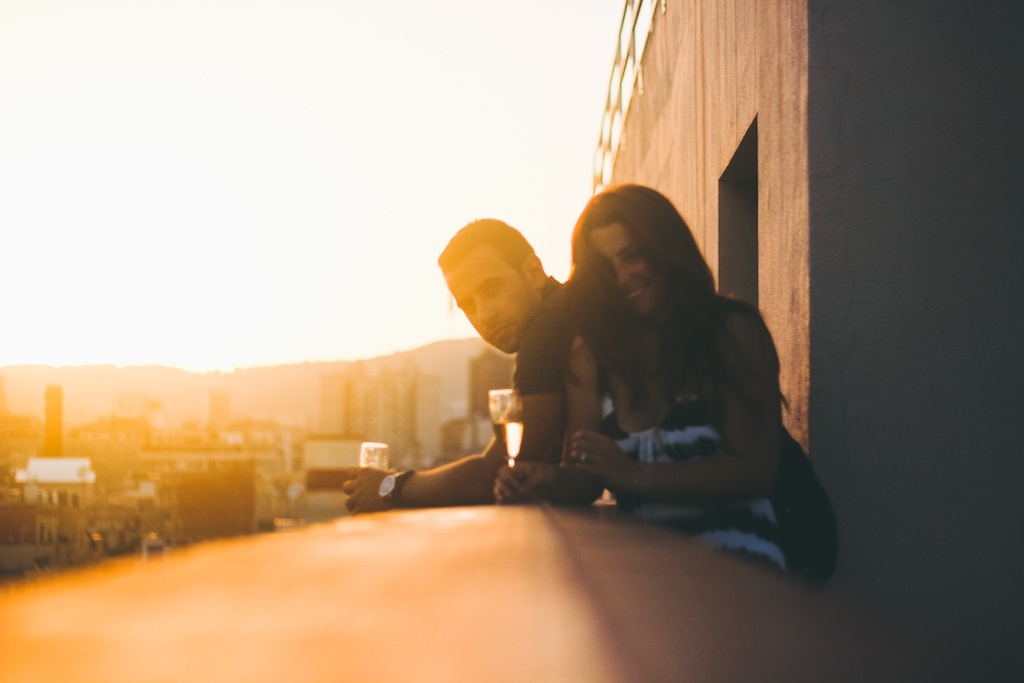 Now it's time for wedding planning, date setting, dress shopping and FUN!
I can't wait.
Happy Thursday! xx