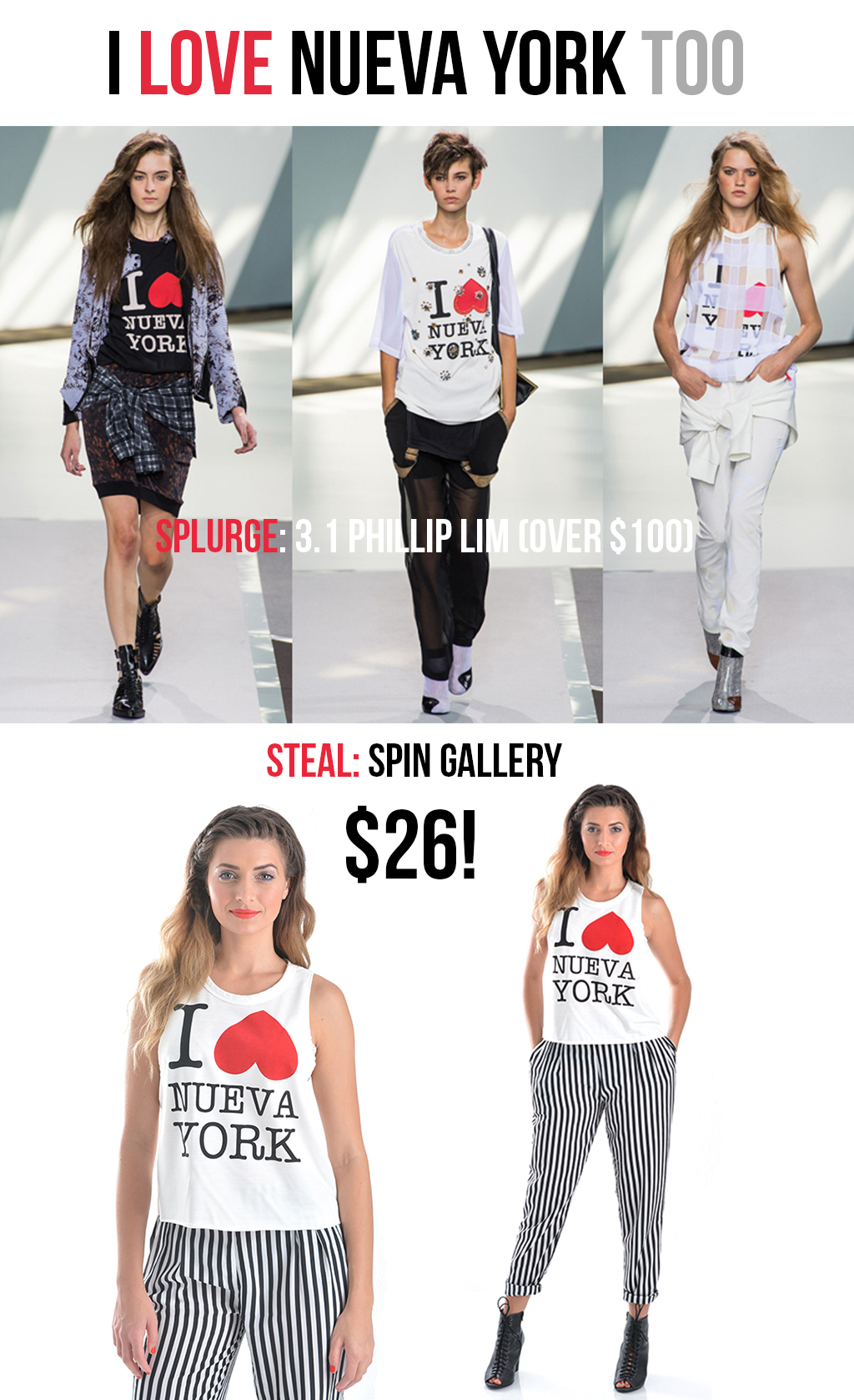 SPLURGE: 3.1 Phillip Lim vs STEAL: Spin Gallery
 Make this Spin Gallery tank top your own by adding contrast sleeves, studs or embellishments with the inspiration help of the 3.1 Phillip Lim tanks! A nice Summer DIY project, perhaps?
Complete your "Nueva York" look with the Spin Gallery striped pants too!