With the Summer quickly approaching, the only thing that is on my mind is "What the heck do I pack?". I'll be out of town this summer for about 3 weeks, and I couldn't be any more excited! I'll be cruising the Caribbean for a week, then shortly after, jetting off to Spain for two weeks! Ole!
I wanted to start a travel diary documenting everything I do from places I want to see, things I want to do, travel essentials I must pack, outfits I want to wear, and posts about the ones I actually wear. This would be a great opportunity to collaborate with YOU on what are some of your travel necessities, go-to places and any questions you might have for me about what to wear on your summer vacation.
And on that note…let's get things started: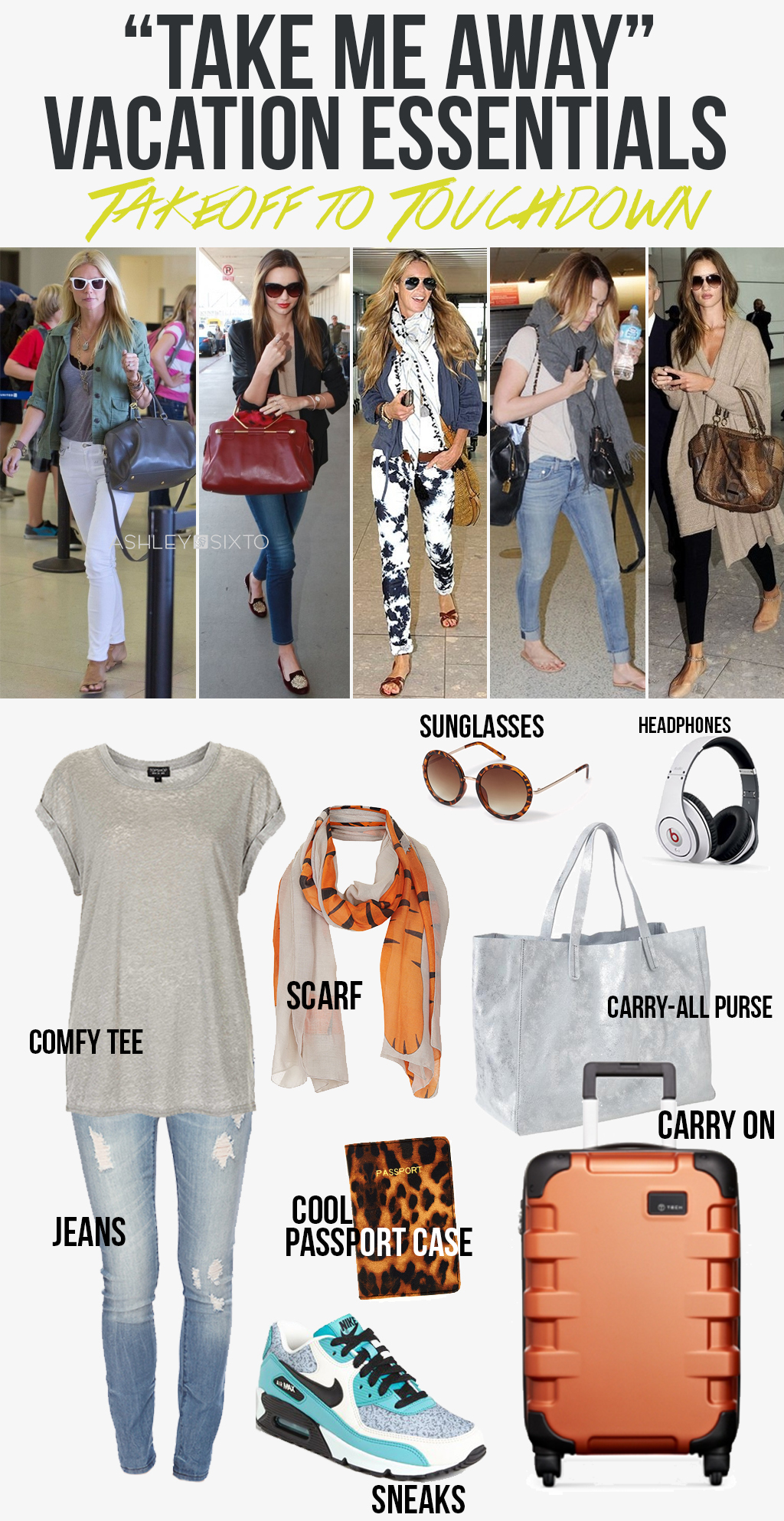 My Notes:
*Comfy Tee: I always go for the simple, solid color tee when traveling for comfort and ease when cleaning if something were to get it dirty (which always happens). It also gives me the chance to spice up my look while staying in the comfortable boundaries.
Burnout Grey Tee via Topshop
Distressed Skinny Jeans via Forever 21
*Scarf: Scarves are always a good thing to keep in your bag just in case it gets chilly on the plane. It takes less space than a jacket would.
Tiger Scarf via Topshop
*Sneakers: I would personally wear sneakers on any kind of flight – easy to take off and slip back on when going through security. You can do it all in socks instead of going a-la-barefoot, which gross….really gross.
Nike Air Max 90 via Nordstrom (I'VE HAD A CLOSE EYE ON THESE – I NEED WANT!)
Leopard Passport Case via ASOS
*Sunglasses: I take a pair of inexpensive sunglasses in the case I misplace them, it wouldn't hurt my wallet as bad. (but if you really fall in love with a pair like these, I suggest buying two!)
Sunglasses via Forever 21
Carry-All Bag via Gap (love this silver leather bag – kinda on the pricier side, but totally worth it! can double as a beach bag too)
Beats Headphones via Tillys
TUMI Carry On Luggage via Macys (In my dreams…)
I didn't write anything about jewelry, because I keep it basic. Don't want to lose or leave behind anything important at security. I wear my Nixon Watch, stud earrings and that's about it.