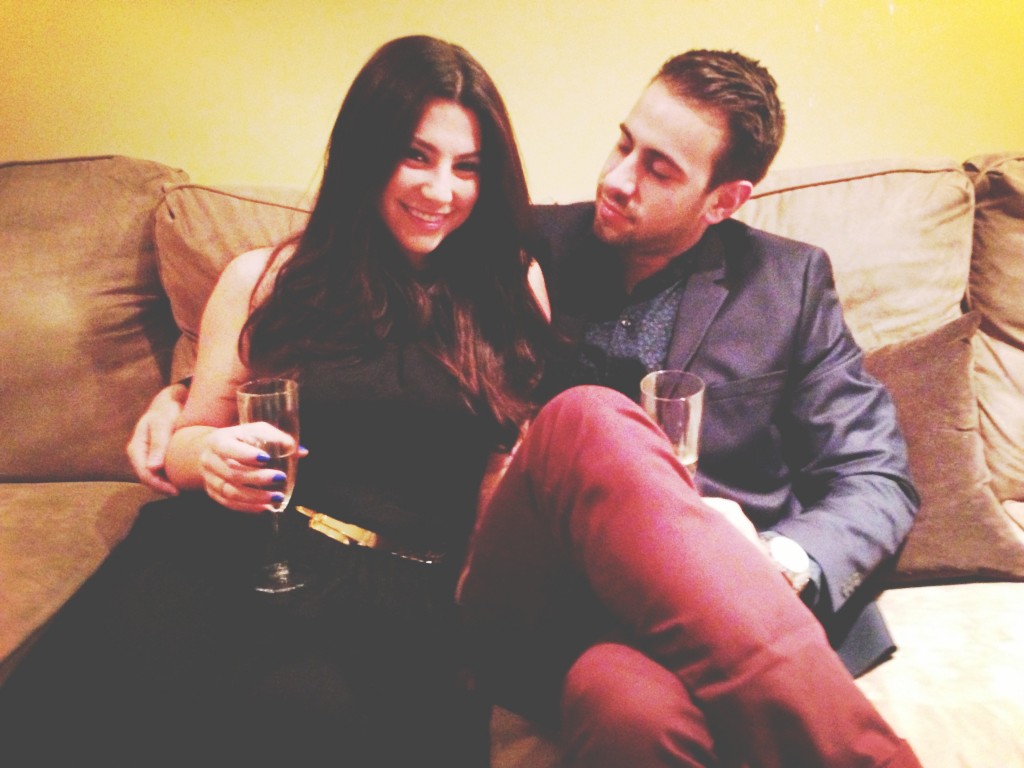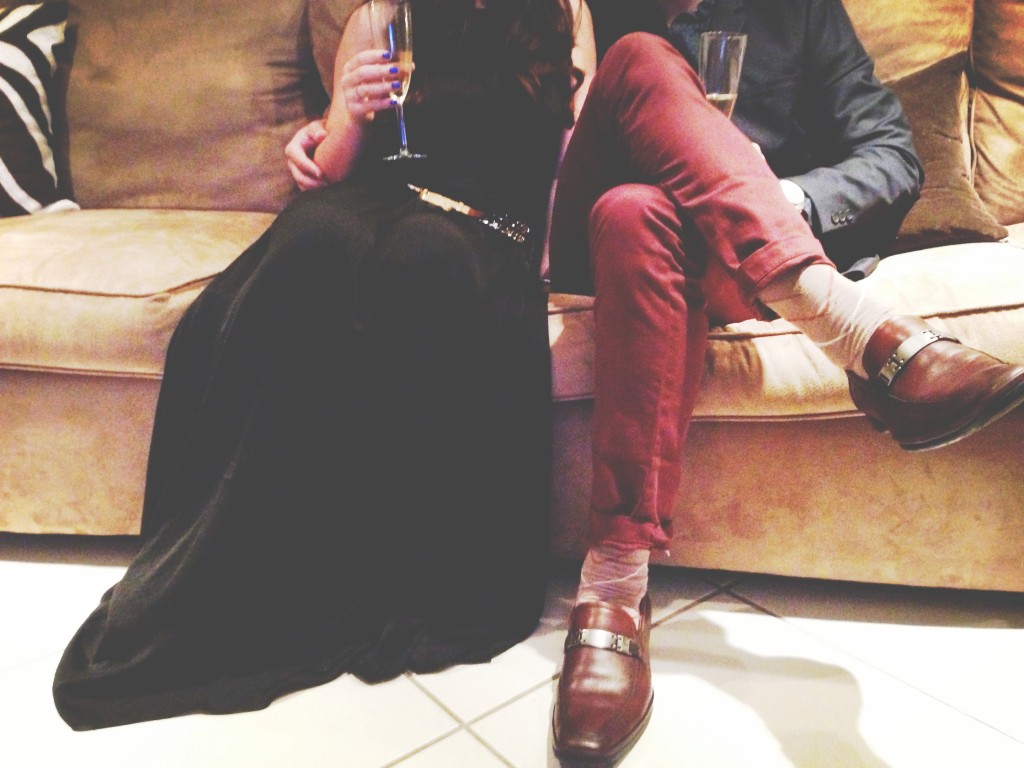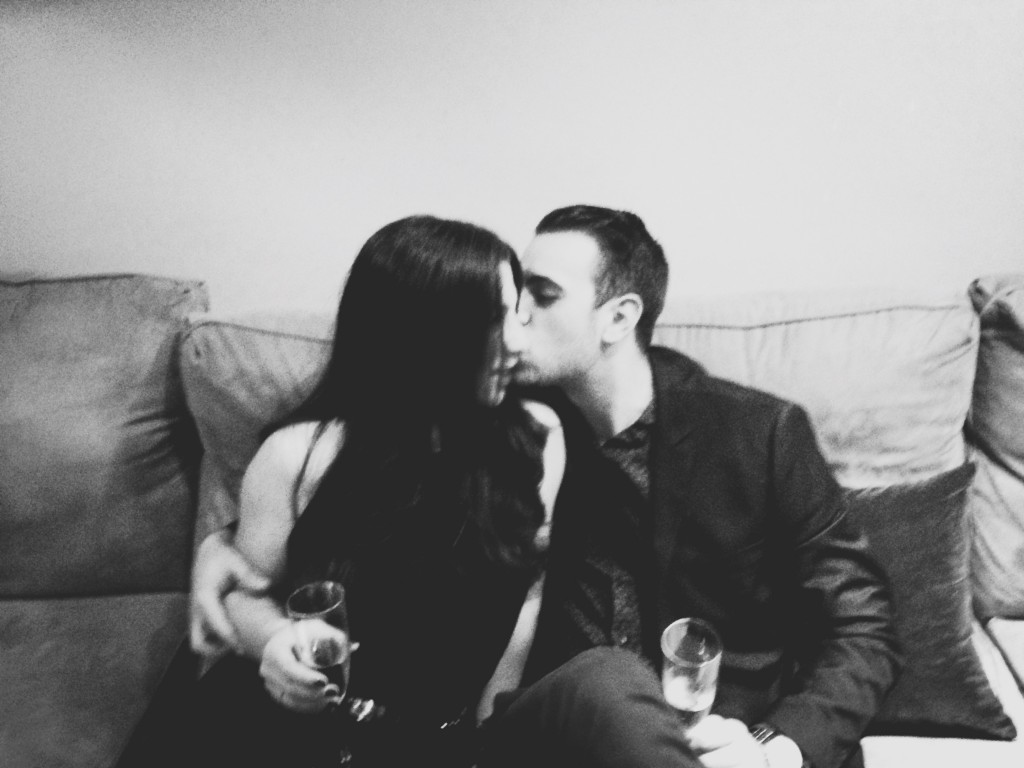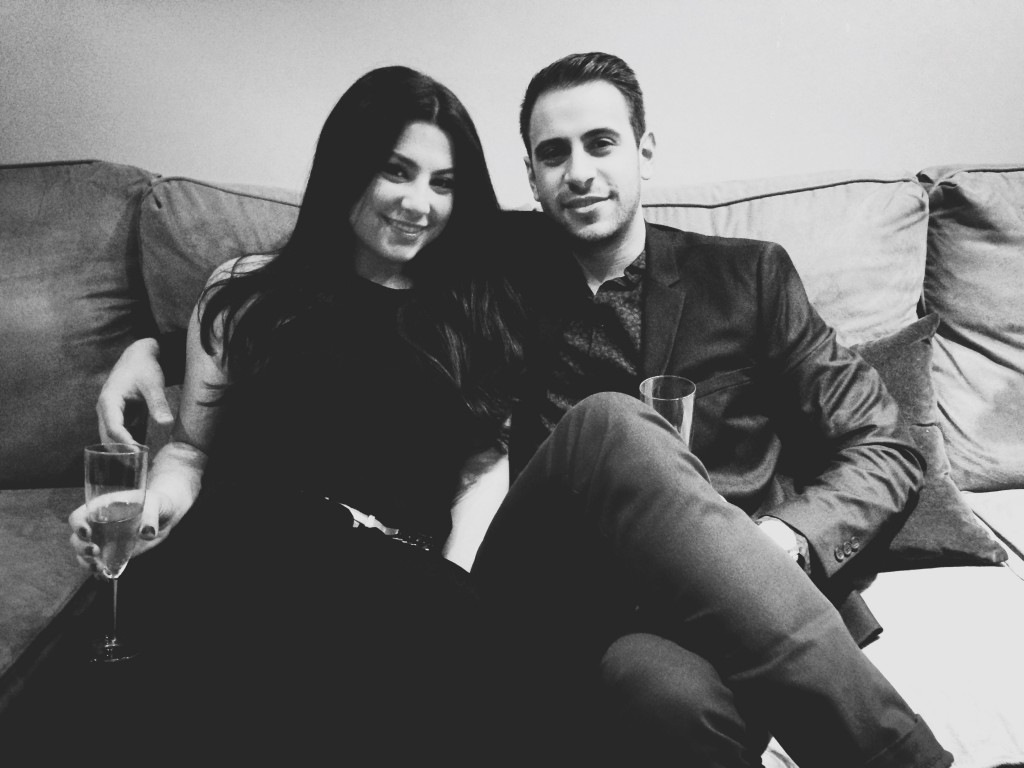 I celebrated my 3 year anniversary with Adrian! As I look back at the evening and our photos, I can't help but think to myself how appealing the simplicity of a black and white picture is. Even without all it's color, the personality is still there and character of the scene has suddenly become a classic moment. I love that.
 I wore this Zara dress with a vintage belt. It's actually a steal to this mega Splurge! (Nina Ricci Dress which is almost $5,000!) I loved, loved, loved the fit of the dress plus the simple lace inserts on the back – which added a small touch of sexy.
Adrian looked so handsome on Saturday! I absolutely loved the way he put together his outfit. Here are similar items I found that resembled his look:
ASOS Jacket | H&M Patterned Shirt | ASOS Burgundy Chinos (only $33!) | Banana Republic Monkstraps | Cole Haan Socks | Kaufmann Mercantile EDC Kit
But that's not the end of my weekend… I also became part of the SquareHue family.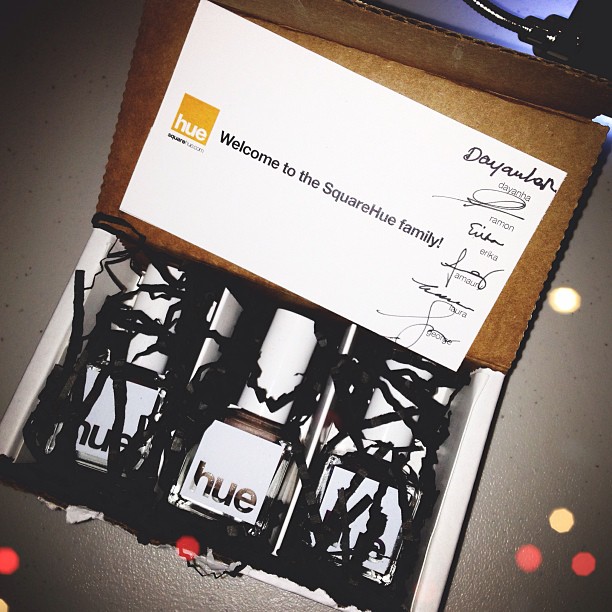 Can't wait to try out their new holiday collection and show you guys! So stay tuned for that 😉
Hope you all have a Happy Monday and great start to the week!