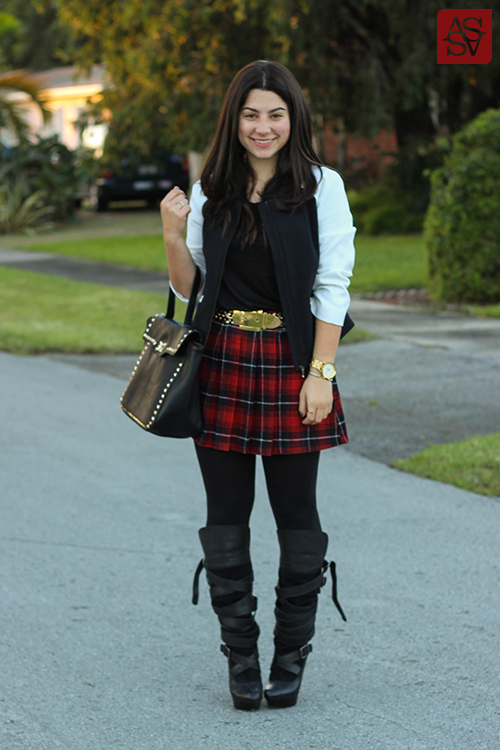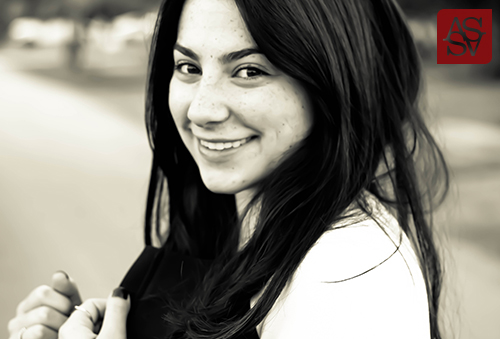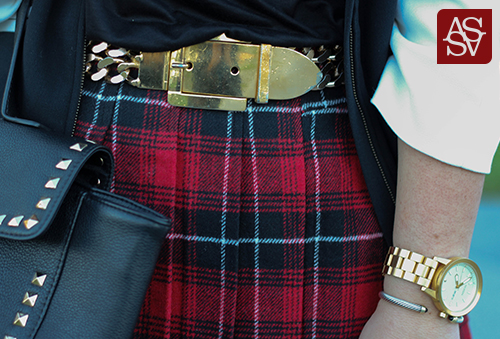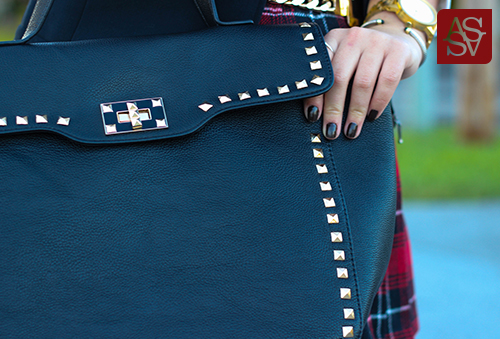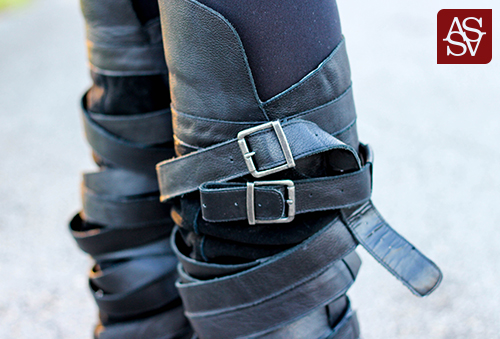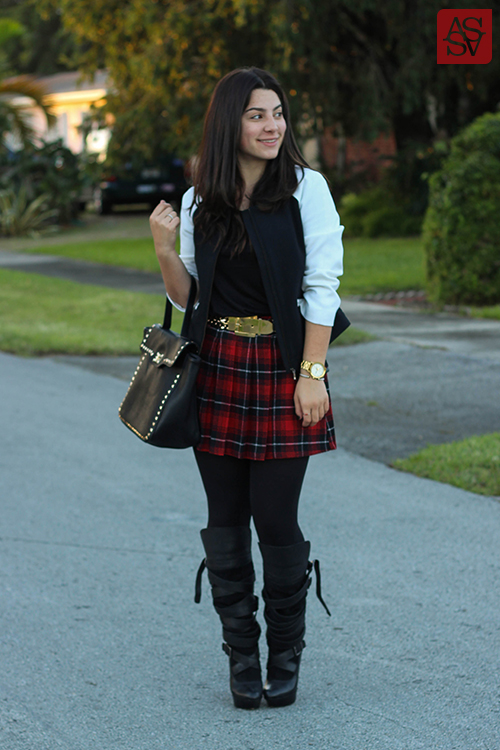 Forever 21 Tee, Plaid Skirt (No longer available online, but here are some other options: 1, 2, 3) & Purse (Here's another studded purse!) | The Limited Varsity Jacket (Sold Out) (Similar)| Bebe Boots (Over 3 years old) | Vintage Gold Chain Belt
Here's my excuse for the sleepy face: 7:30am rushing out the door to head for work, no makeup on, barely any sleep, and it's cold out!
As for the meaning behind the rest of the title, it has to do with all the things my friends said about my outfit. Hey…. I got inspired after a conversation that involved Gossip Girl + missing the good ole High School days. Can you blame me?