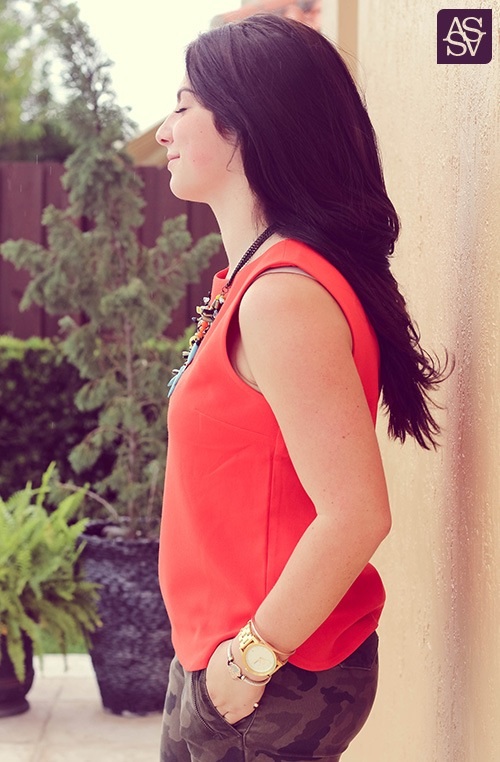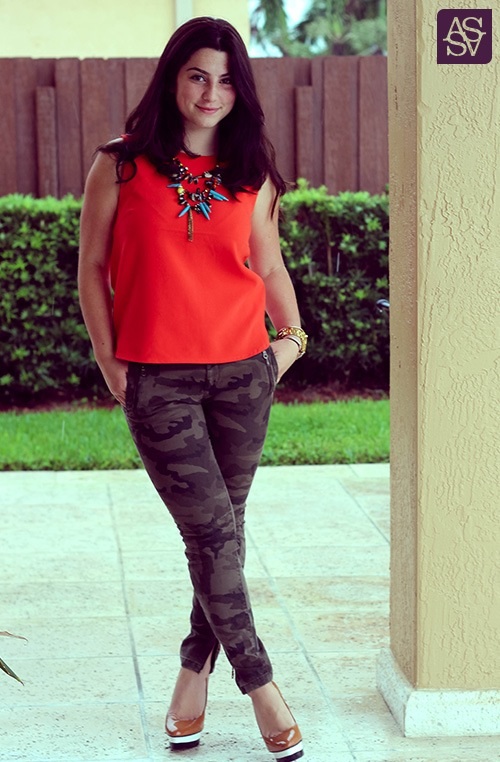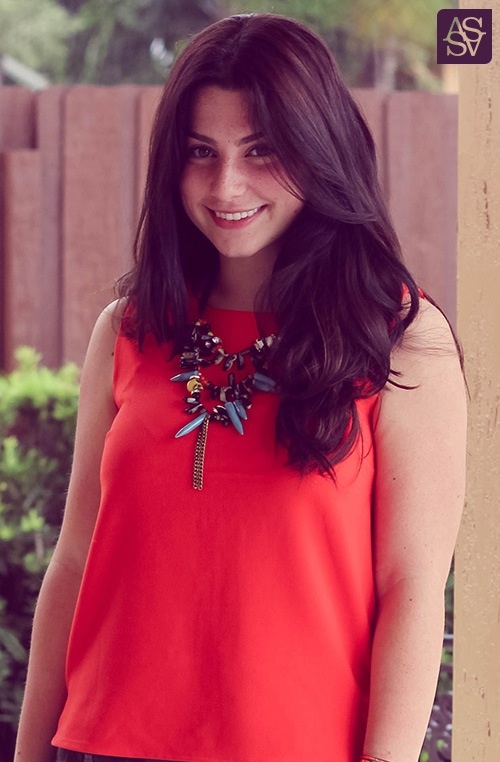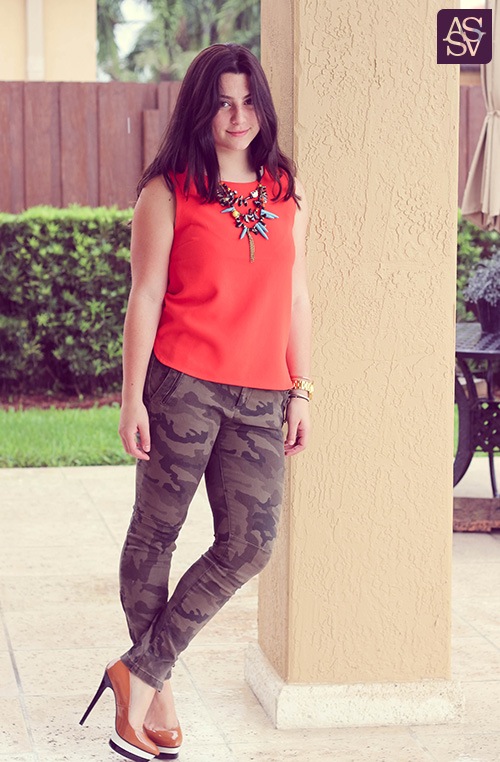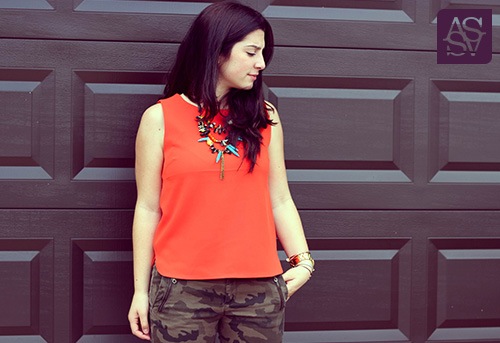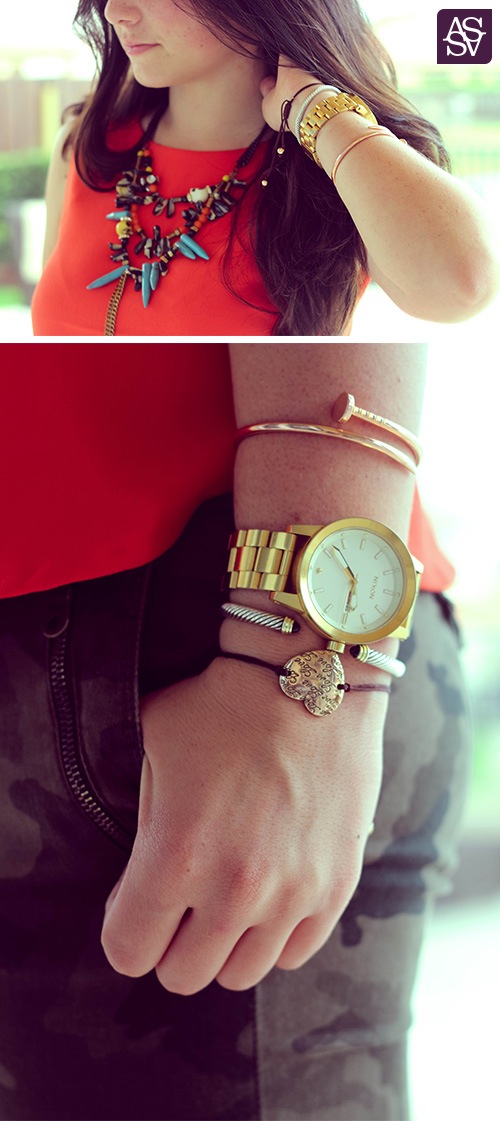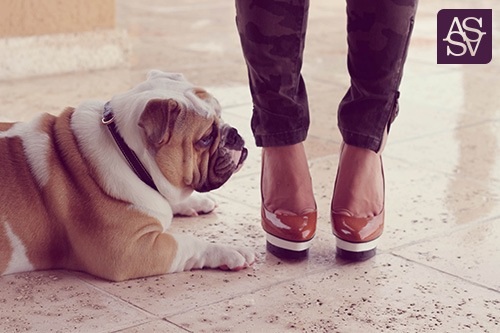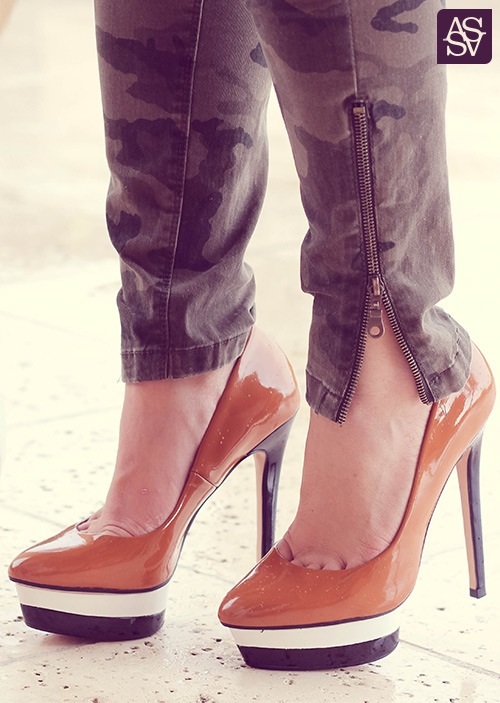 I'm wearing: Forever 21 Shell Top | Zara Camo Pants (similar – Gap), Pumps, & Necklace | Nixon Watch | David Yurman Bracelet | Tobi Nail Bracelet | Heart Bracelet gifted by my Grandmother
It's October. It's raining all day. It's weird. Can we make it stop please?
Anyways. I was beyond excited when I was able to find these camo jeans at Zara. I constantly went to Zara online and saved them in my shopping cart contemplating on whether to get them or not. Until…. they sold out. That's when I freaked a little and obviously became more sure that I wanted to buy them. What now? They were sold out and the chances of finding them at the store was slim to none. Bu-uuuuuuuuh-t I went to the nearest store and found them..hidden.. and only one left and IN MY SIZE. Perfect timing or just perfect for me? Whatever it was, I finally got my hands on the jeans and I wasn't walking out without them. (After paying for them, of course.)
I love when that happens. Has that ever happened to you?