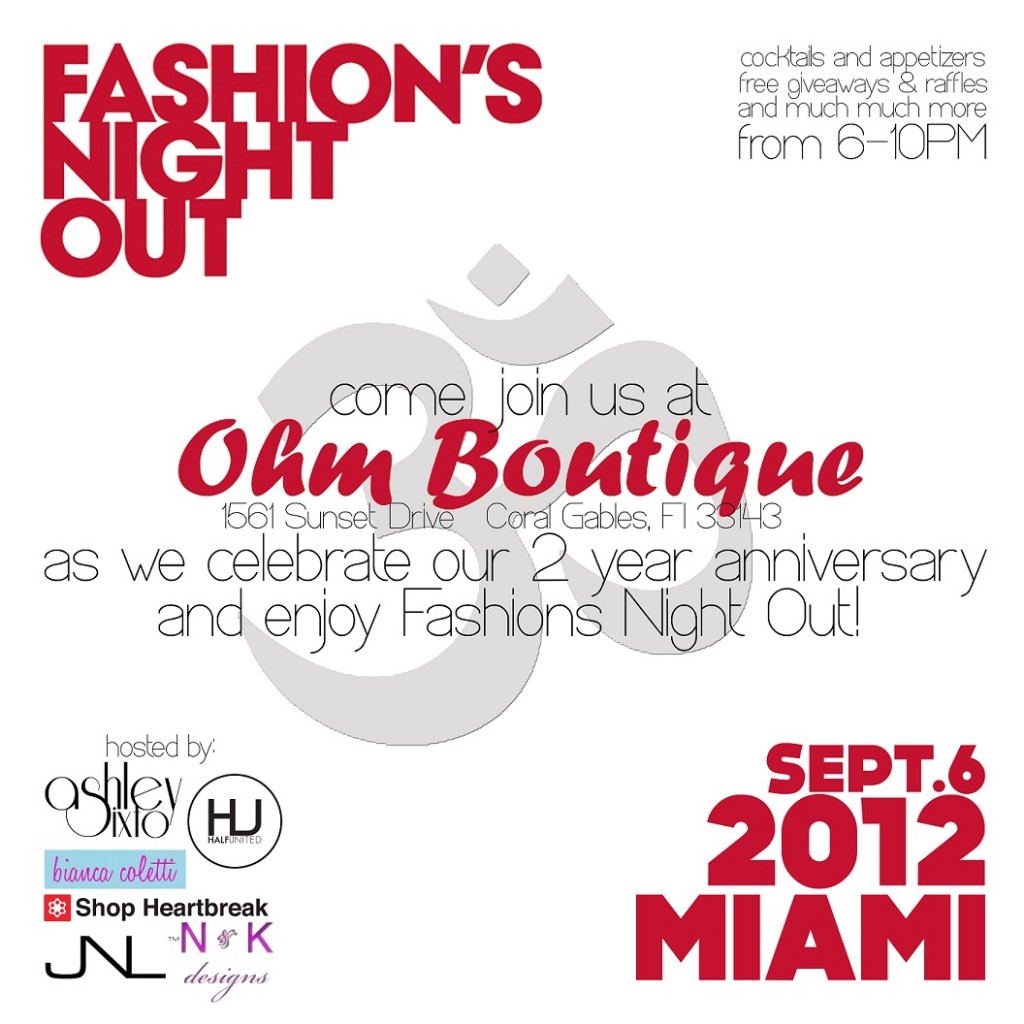 Mark your calendars down for Sept.6! If you're in the Miami area, meet me at Ohm Boutique from 6-10PM for Fashion's Night Out! I'll be hosting the event along with N&K Designs Jewelry, Bianca Coletti, Shop Heartbreak, Half United, and Jennifer Nicole Lee!
We will be enjoying the 2 year anniversary celebration of Ohm Boutique along with the cocktails and appetizers being served throughout the night. There will be free giveaways and raffles too! I'll be showcasing my Repurposed by Ashley Sixto shorts as well as bringing in a few sneak peaks into the Fall collection. We've worked really hard in putting this event together and I can't wait to see everyone there.
Ohm Boutique is located in the South Miami / Coral Gables area:
1561 Sunset Drive
Coral Gables, FL 33143
If you have any questions about the event, feel free to leave a comment on this post or send me an email at [email protected]
p.s.
Here's the link to the Facebook invite: CLICKYCLICKY – We want to know you're coming!
See you then!!!!! XOXO