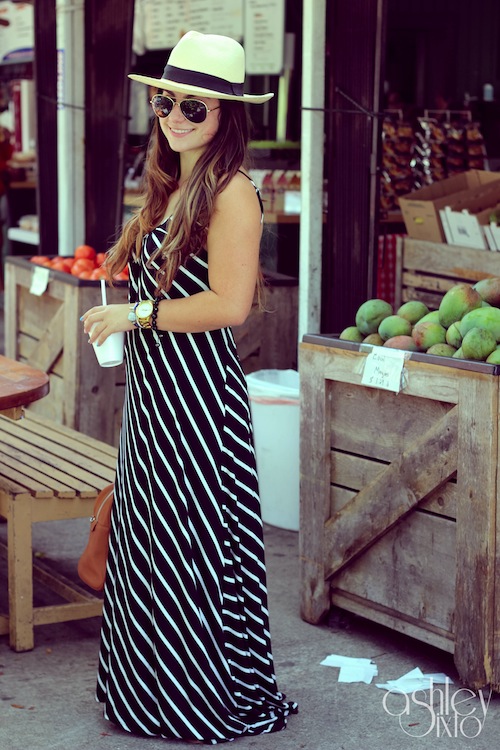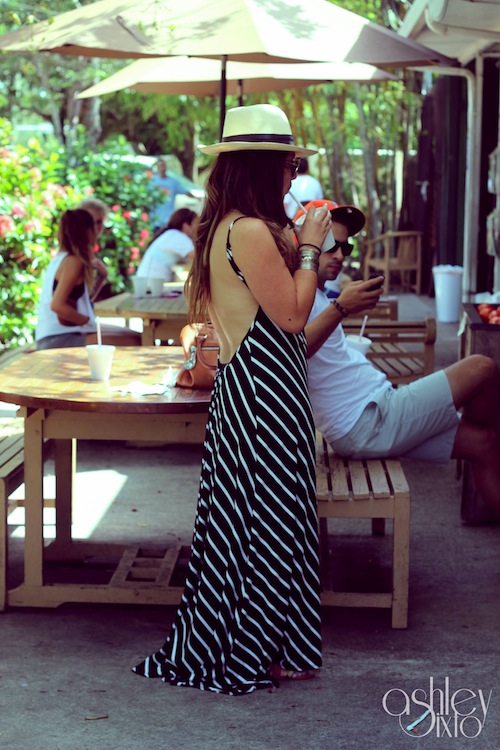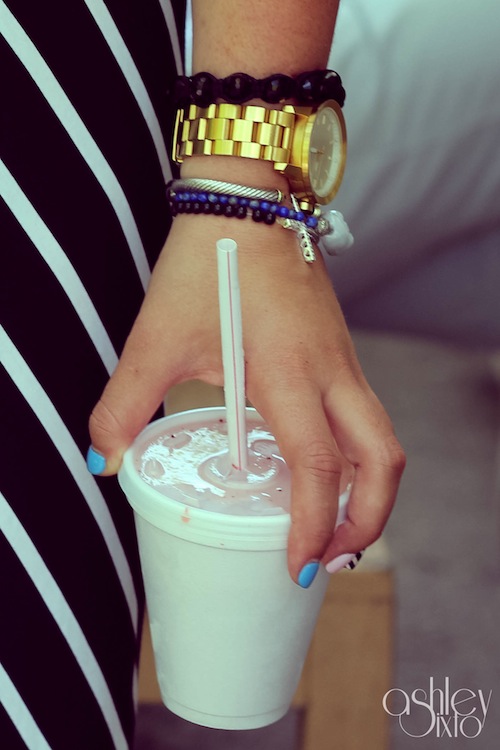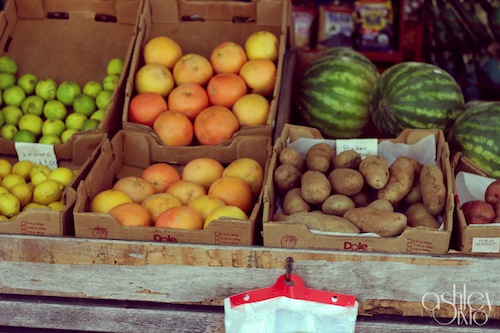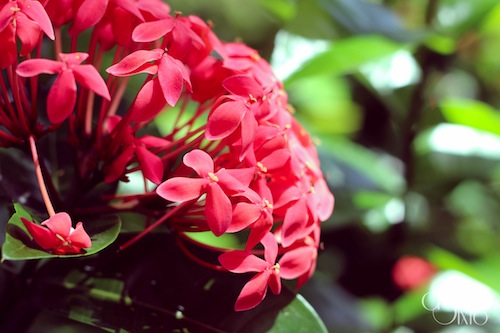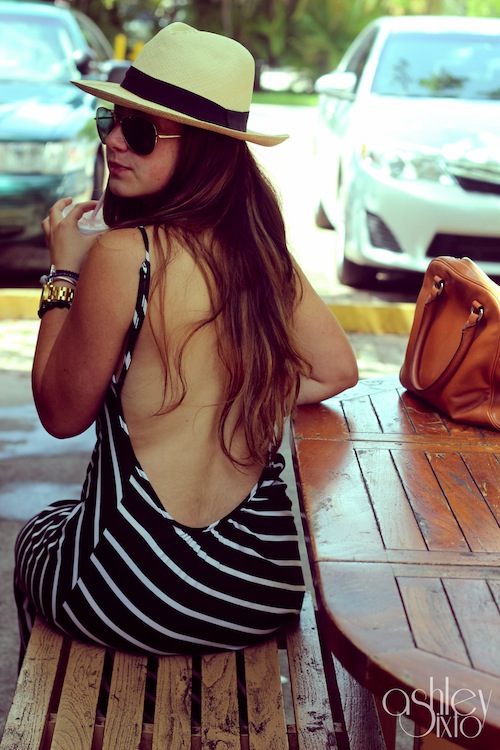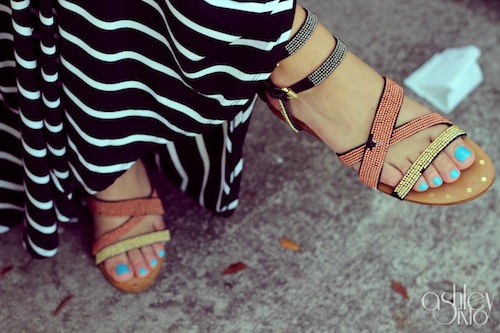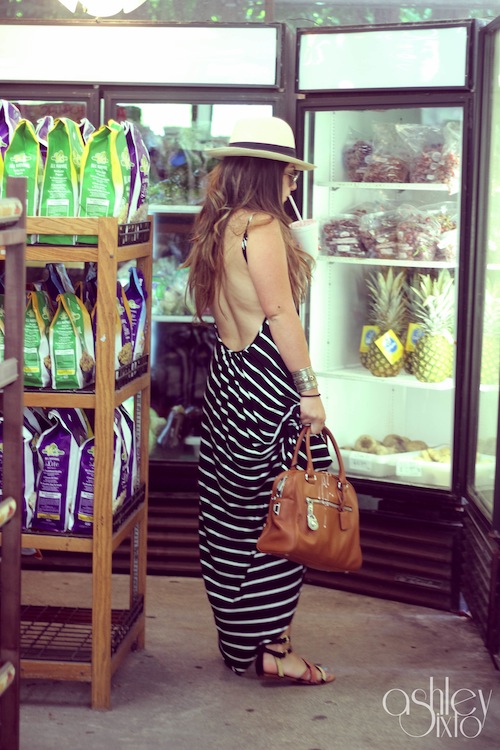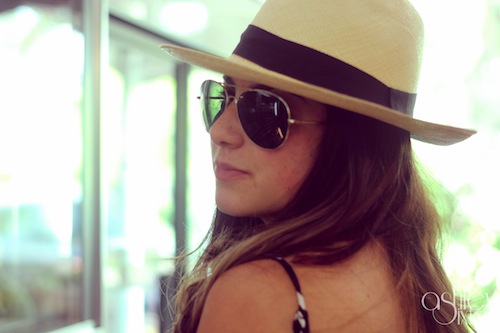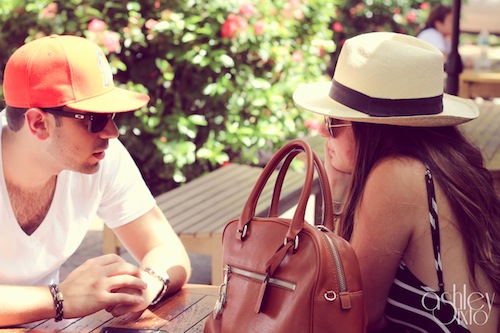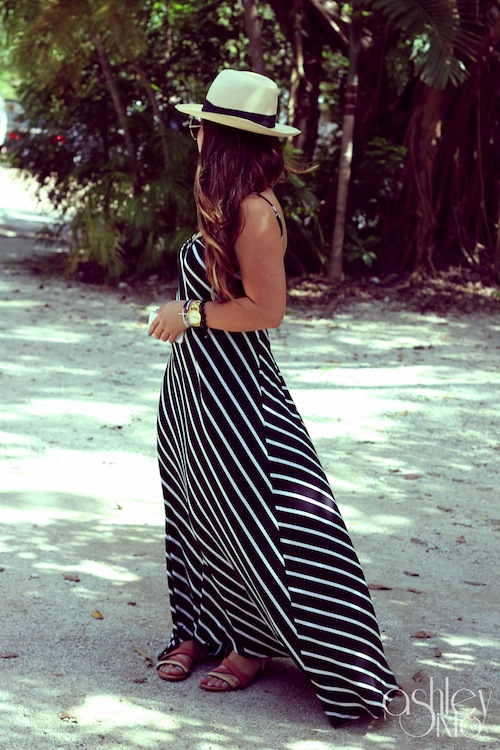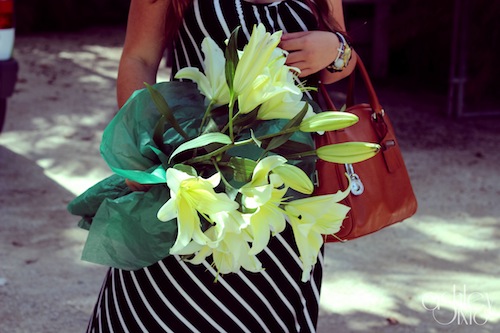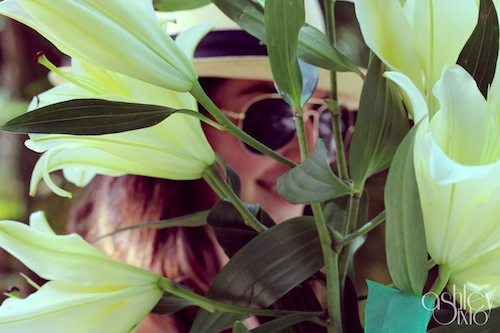 dress: Ohm Boutique (also available at Prim & Proper). hat: used to be my Grandfather's (similar here). sandals: Zara. purse: Michael Kors. arm candy: Nixon watch, David Yurman bracelet, DIY bracelets.
Even though it's 100 degrees in Miami, Adrian and I headed over to the market to grab some strawberry shakes and some fruit. We had never been so it was a cool afternoon checking it all out and trying something new. And what better thing to wear than a backless maxi? This outfit screams summer! It's such a comfortable dress and shows off one of the best and sexiest features in a woman. Normally, you would think to always wear a backless dress with your hair up, but I went with it down and wavy and under a hat to make the look of the dress effortlessly sexy.
Afterwards, we headed next door to the floral shop where Adrian got me the most beautiful lilies! They're in my room right now and they've made the entire house smell so good!