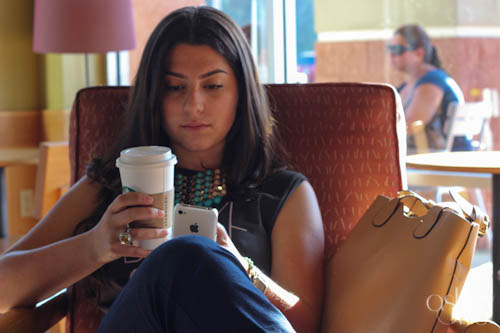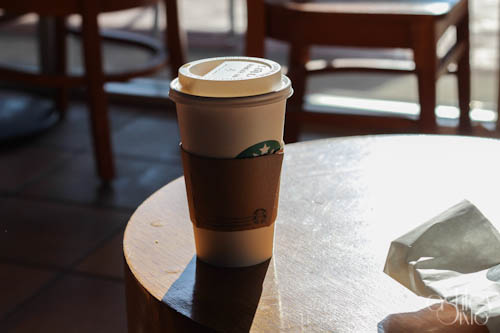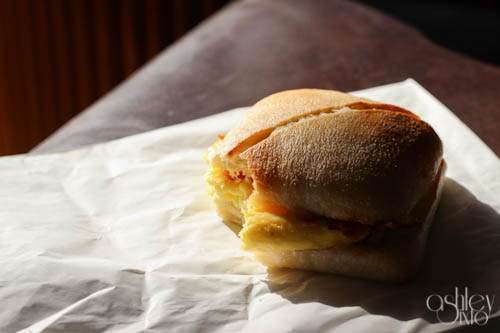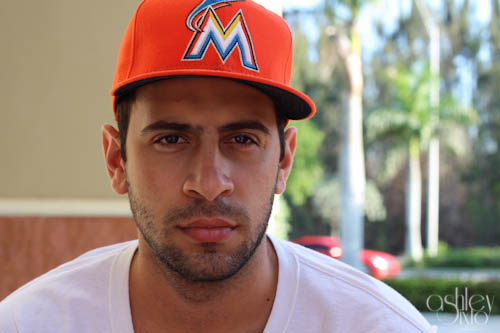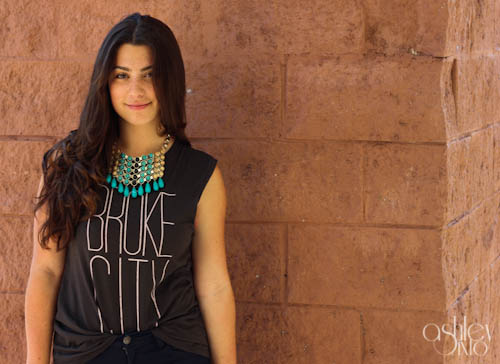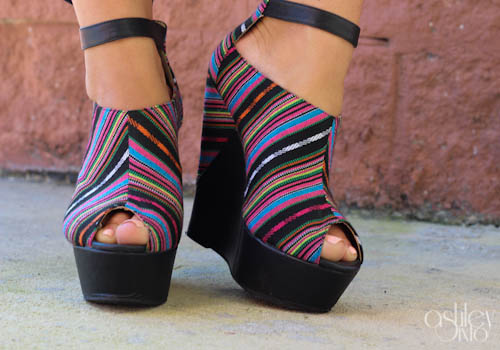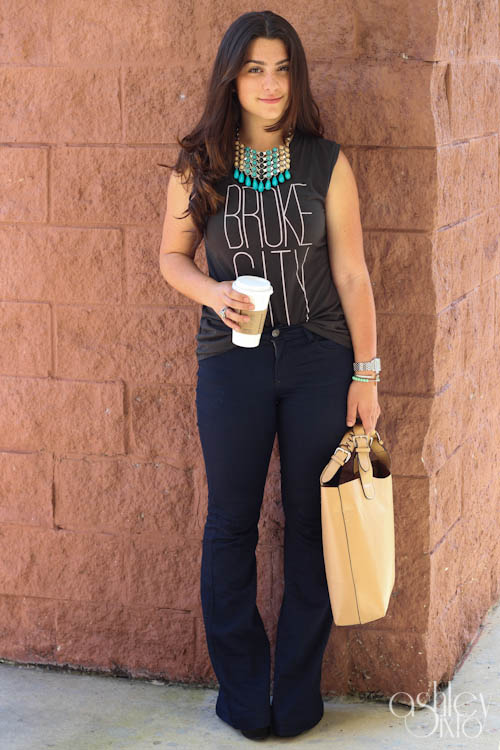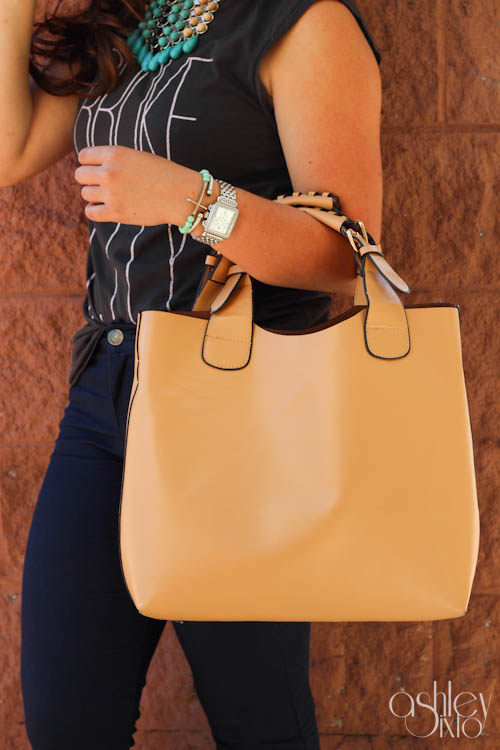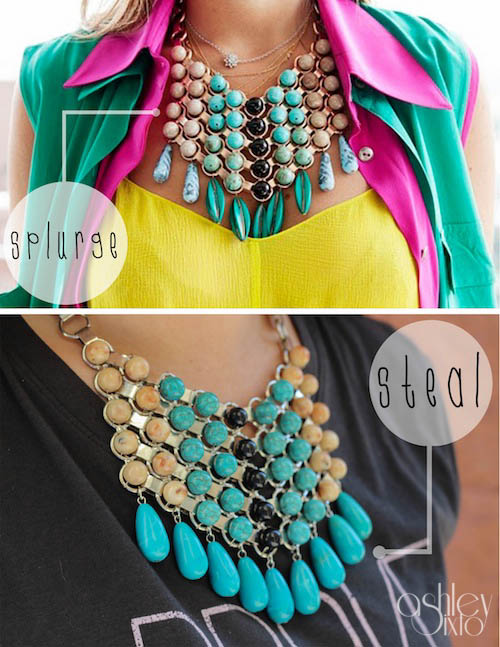 top: Tuc + Wes. jeans: Forever 21. shoes: c/o GoJane. purse: Zara. necklace: Sam Moon.
Early in the AM yesterday, I had a lovely breakfast date with Adrian at starbucks. We love to grab breakfast together and get any of our two favorites: the original cuban breakfast (cafe con leche, tostadas, croquetas….the works.) or the breakfast sandwiches at Starbucks. I love spending time with my beau!
To say I have a "favorite piece" from this outfit would be 1. a lie and 2. a very difficult lie to come up with. I'll start off with my shoes. Go Jane sent them over to me a few days ago and I instantly fell in love. I'm infatuated with it's southwestern print and bright colors. Definitely a summer statement piece. Let's not forget the amazing prices at GoJane.com.  Their website is definitely my one stop shop for a good steal on a hot pair of heels. Any shoe I've bought from them has always been an attention grabber.
Next, we switch our attention to my necklace. I'm a HUGE fan of Dannijo jewelry! I wish I had what it took to be able to own a piece from their collection. But I don't. So cue in the hunt for a statement "bib style" necklace that isn't going to make my wallet scream. After researching online, something my friends and family have no clue how I get it done, I got it done. I found the perfect steal. Thank you SamMoon.com! They have such a great variety of jewelry at extremely affordable prices. Instead of putting down almost $500 for the Dannijo bib, I spent $13.99. Yes. For real. I'm not kidding.
Now, let's take a walk into a neighborhood I'm most familiar with…Broke City. My top is from Orly Shani's (contestant in NBC's Fashion Star) new clothing line! I'm a huge fan of her brand Tuc + Wes because it's so relatable to me, a true broke city chick. All her shirts have great graphics that say "strapped" "over drawn" and the original phrase "broke city". I've had the opportunity to share a few emails with her and she's such a sweetheart.
Hope everyone is enjoying their week back to reality after the long weekend. I know I'm still adjusting! XOXO