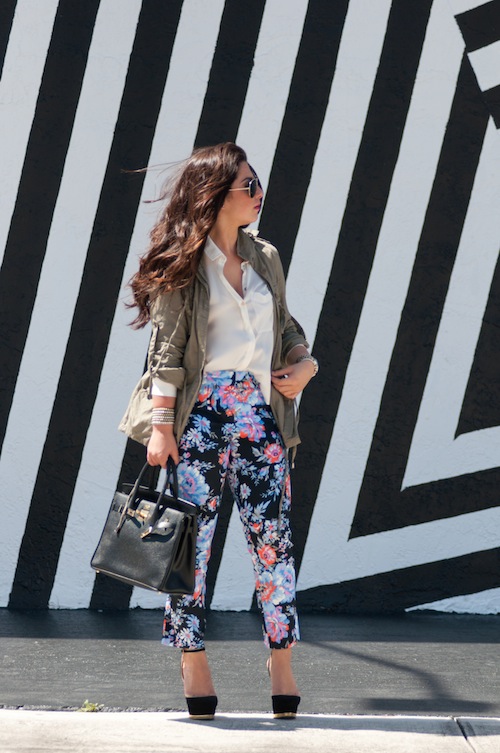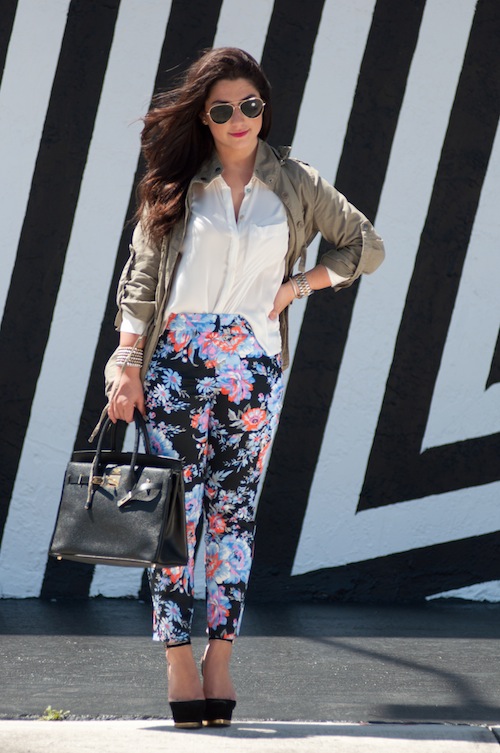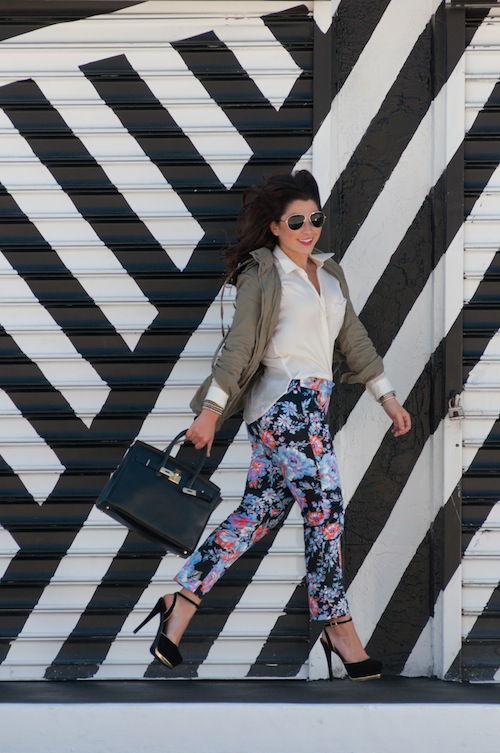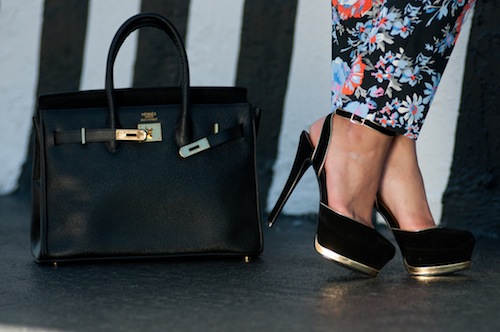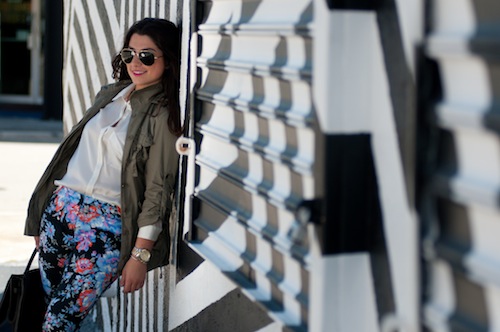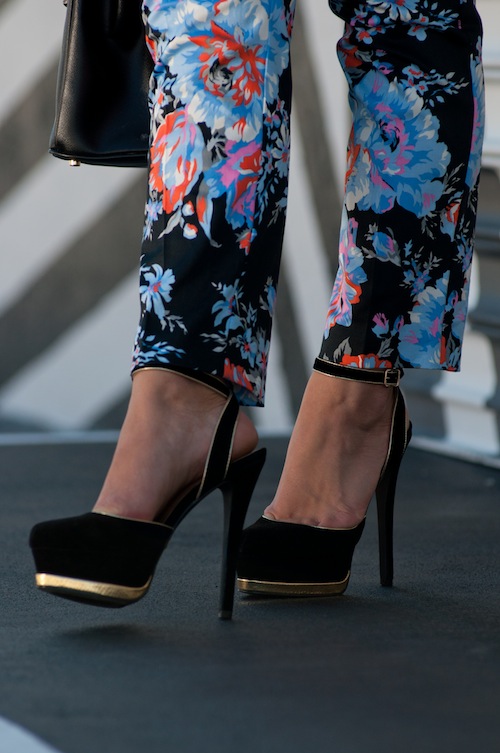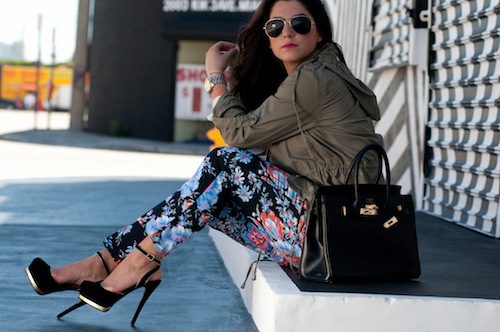 blouse: H&M. jacket: Love 21 (similar). pants: ASOS. (Love the matching blazer!) shoes: c/o Shoe Privee. bag: Hermes. accessories: Michael Kors Watch, David Yurman Bracelet, Forever 21 Bracelet, Forever 21 sunglasses (similar).
This has to be one of my favorite outfits ever. Everything about it expresses my 21st century Punky Brewster style. The casual/tomboy-ish-ness of the cargo jacket, the spunk from the floral, and the pizazz from the shoes. Perfection. I've recently become a follower of the floral pant trend. I know I splurged a little on these from ASOS, I couldn't resist the print. BUT I did well in finding you a "steal" on a similar pair from Anthropologie. Yes, I know. You're welcome. Now, can we please now focus our attention to what's inhabiting the area south of the ankles?
These heels. are. amazing. Just got them in from ShoePrivee.com. It's a shoe-subscription website that has a great collection of designer shoes at a VERY affordable price. All shoes start at $39.95. There's no membership fees & FREE shipping. Hey now! Perfect for us frugalistas out there. Head on over to their site to check out their collection. You won't regret it.