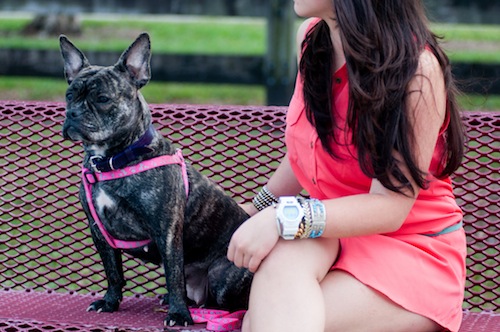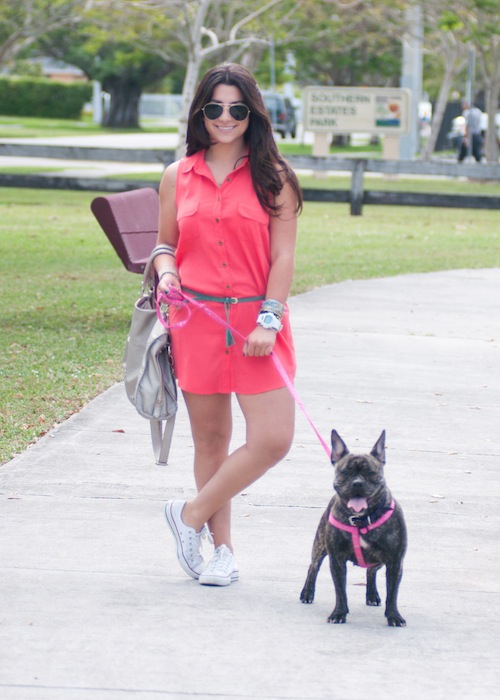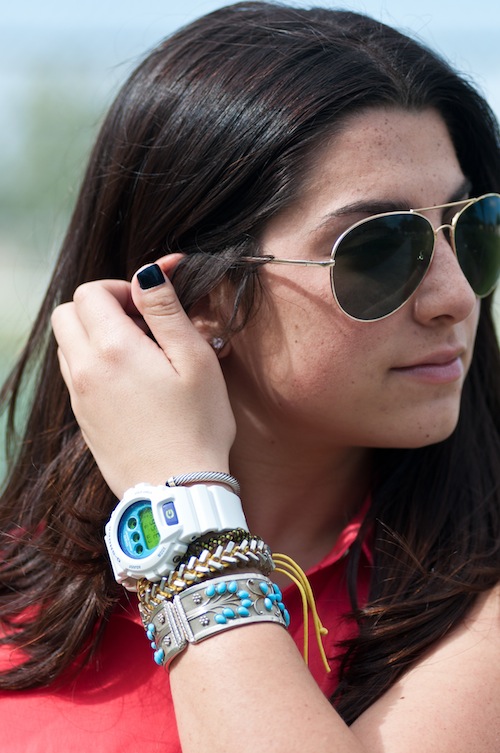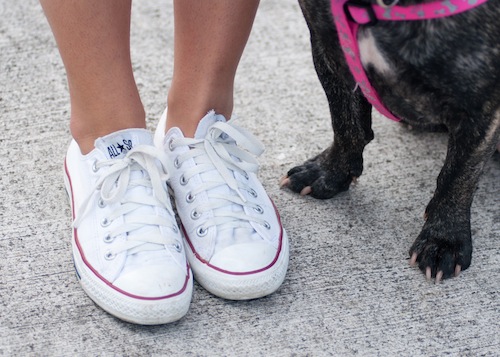 dress: Forever 21 (sold out, but this one is next on my list). belt: Forever 21. sneakers: Converse (I really want these here & here). arm candy: Silver/Blue bangle (old), Forever 21 Hex Nut bracelet (old), Lauren Elan Misel Bracelet, G-Shock Watch, David Yurman Bracelet. sunglasses: Forever 21.
That dog assistant/best friend/daughter of mine makes my days very bright and full of laughter. Apparently, she would like to add "model" to the aforementioned list. Oh, Didi
I'm not sure if you can tell much of a difference, but I did add a cellophane treatment to my hair just recently to add a bit of a red tone. I've been wanting to do something different with my hair, but I'm taking baby steps towards my current hair color obsession. Many have told me I'm a bit crazy for wanting this change, but I might take the plunge and go for it right after graduation. I mean…it is just hair.
Here's what has my attention these days. What are your thoughts?
(I do not own these photos of Taylor Tomasi Hill; they are c/o Pintrest)