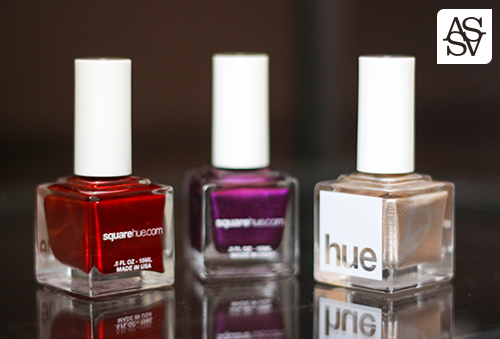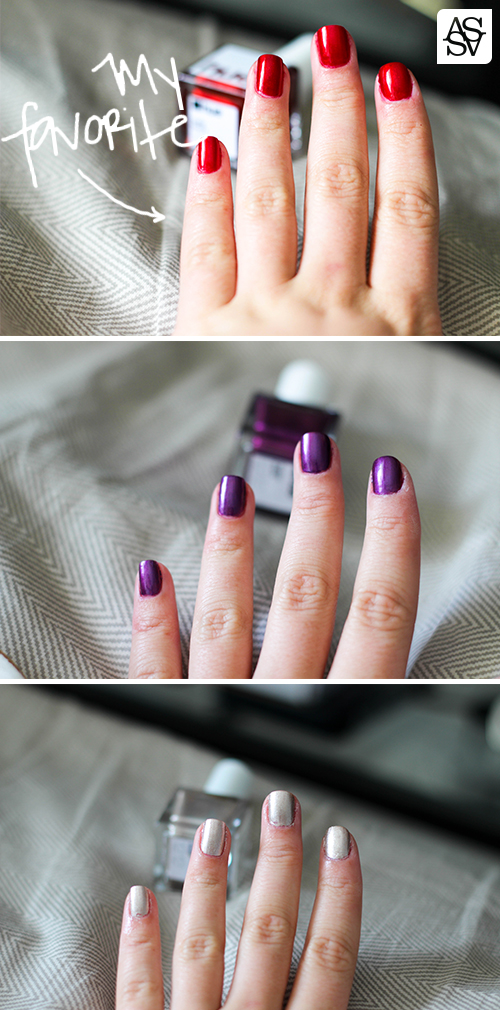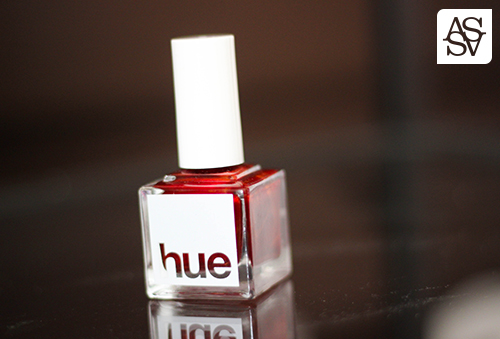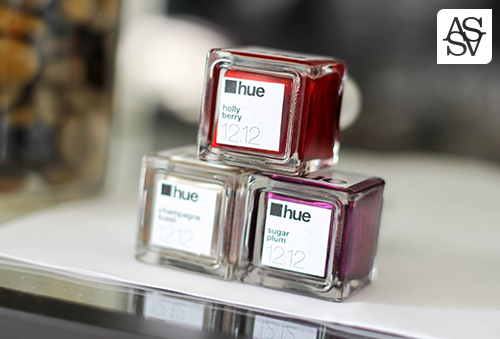 Over the weekend, as I was putting together my outfits for Christmas Eve – I took a break to test out my brand new Square Hue holiday delivery!
Square Hue is all about helping others. Helping others by pre-selecting three perfect colors delivered to your doorstep monthly, avoiding any last minute runs for the perfect color, or heading to the (as they call it) inconvenience store and going crazy with the large selection to choose from. But my favorite of them all is they're also committed to really helping others. At the current moment, their focus is fighting human trafficking and they've hooked up with the A21 Campaign and sending them a portion of their profits. I love to see brands really getting involved with our community with a heart to serve others. That's what immediately drew me into their site!
Soo… I became part of the Square Hue family just this past week and my first fam jam is the Santa Luxe Collection.
For my skin tone, finding a perfect red for the holidays is tough. Sometimes they can be too sheer, too red that my hands look permanently pink, too much glitter, or just not even red. But……Holly Berry!!!!!! Now here I have a winner! And it is red hot…like Halle Berry, ha! The moment I put it on, I didn't even want to take it off to try the next colors. It's the perfect shade of holiday red, perfect amount of shimmer (reminiscent of my christmas tree), and perfect for me. This is definitely my color choice for Christmas Eve/Christmas.
Next, I tried the Sugar Plum. I got a bit scared, I must admit, putting on the first coat. The color was quickly plum-meting for me. But once the second coat went on, I was in awe! I love, love, love it! This is my pick for the holiday break time between Christmas & New Years.
And last but not least, Champagne Toast. Not too gold, not too silver. Just in between and the perfect match for any sassy dress choice for NYE!
If I could paint all my nails with this collection at once, I would. I loved the collection that much. Can't wait to try out their next collection! And … you should too! But you better act quick, because their new collection for January is already sold out!!
Check them out at SquareHue.com