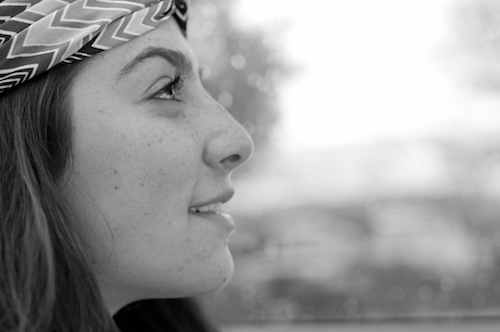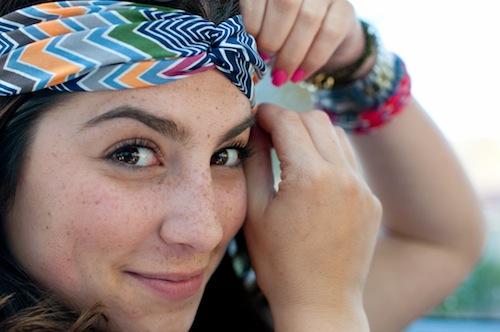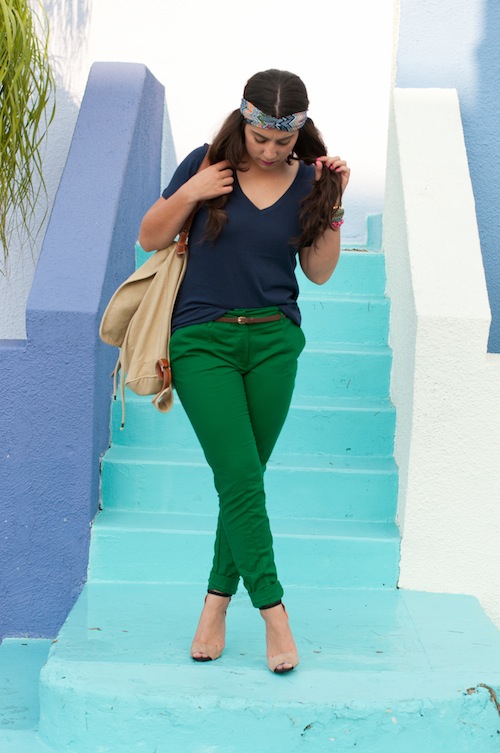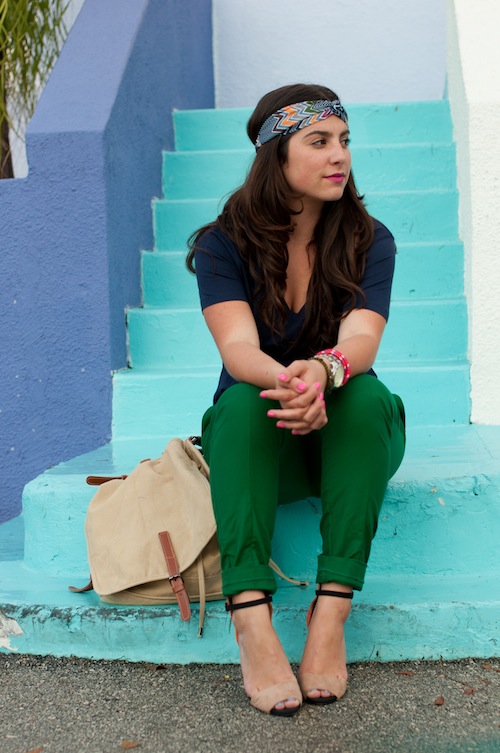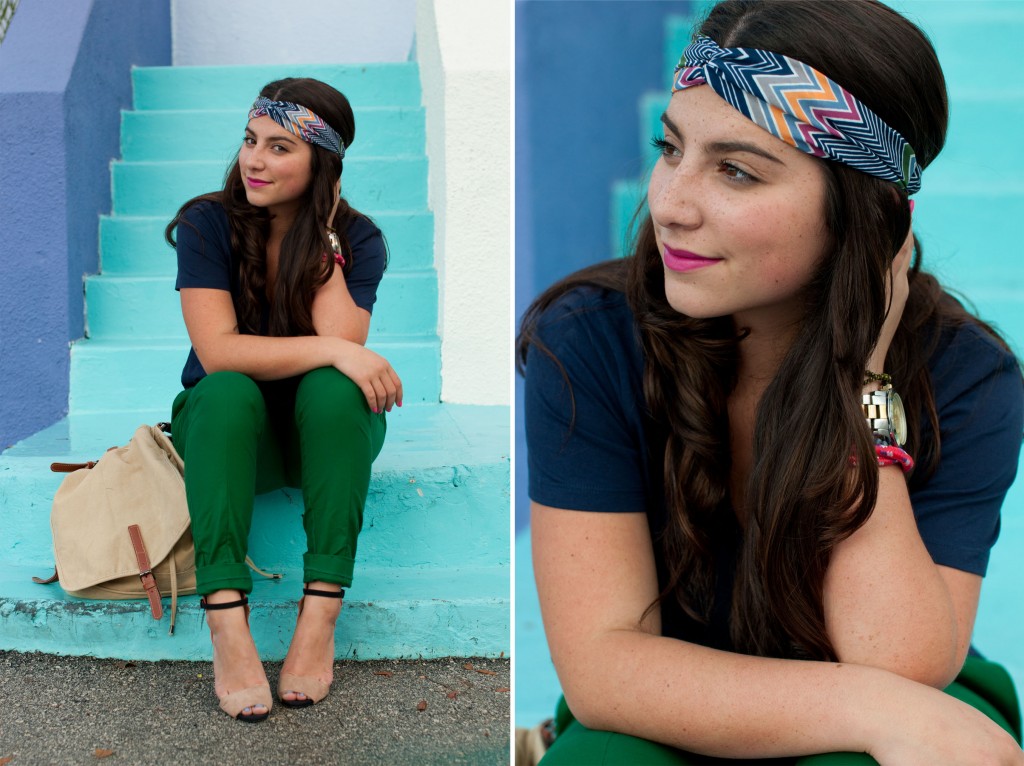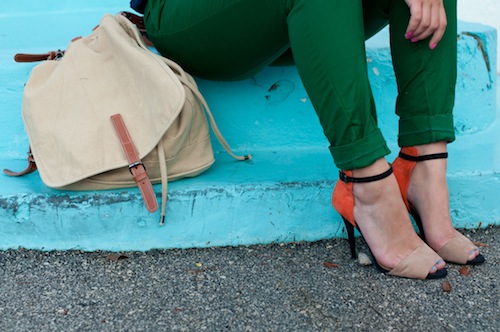 bag: Forever 21 Men (old – similar here). shoes: Zara (back in stock…YAY!). pants: H&M (similar – love this color!). top: Forever 21 (I just bought a bunch of these!). headband: Forever 21. nails: Exposure by Essie & toes: Lapis of Luxury by Essie. lipstick: CoverGirl Lip Perfection Lipstick in Spellbound #325. watch: Michel Kors. arm candy: varied – Lauren Elan, H&M, David Yurman.
 I've been all about basics lately with my crazy schedule, but I've managed to spruce them up a bit with patterns and heels. Like I mentioned in the sneaky peeky post, it's my first time experimenting with turban inspired headbands and I must say I was quite amused. I actually went back to F21 and bought two more. It's the impulsive shopper in me. (I mean, you can't really pass them up at less than 5 bucks right?).
all photos: Photography by JHP.