Crazy hair calls for crazy measures. I'm not one to wear headbands, but I decided to give them a try this week. Only for the sole reason of what my hair has become…..CRAZY. But we all know it's really because I couldn't resist that chevron print too.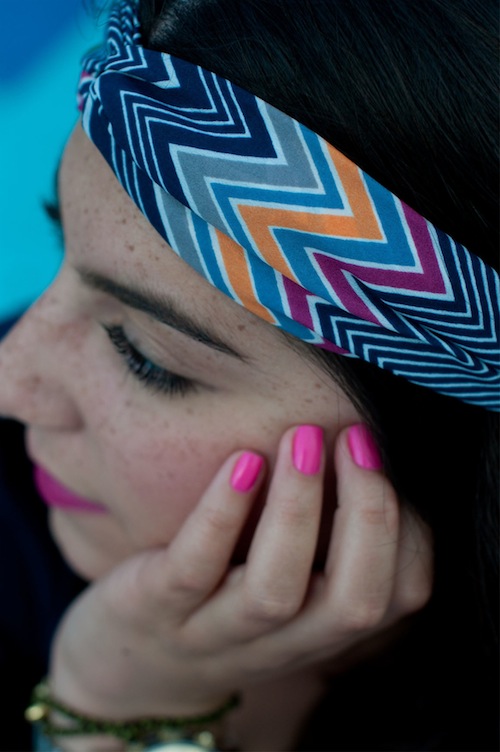 headband: Forever 21 (similar). nails: Exposure by Essie. lips: CoverGirl Spellbound #325, found here.
I know you're itching to see what I paired this with. Stay put. The rest of the outfit will be up in no time. I pinky promise. Like we are back in the playground.