Every now and then I challenge my wardrobe basics to create a few different looks. This week, I wanted to put together a casual, semi-casual, and an "I'm ready for a fun night out" look using the same basic pieces. It's always cool to see how much you can maximize what you've got in your closet without having to go out and buy a whole new outfit. (I guess that's the frugalista in me.)
Today's look: Casual
Basics: Black Tee – Express & Coral Pants – H&M (similar in Seafoam)
Add ons: Old Navy Flats, Michael Kors Bag c/o the boyfriend, Karen Walker Sunnies, Michael Kors Watch, Varied bracelets, H&M gold hair tie.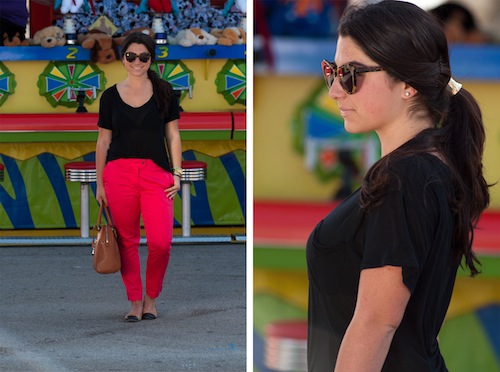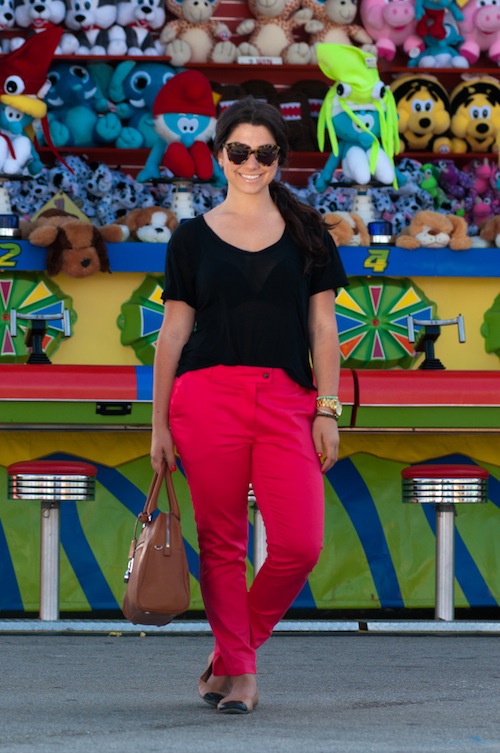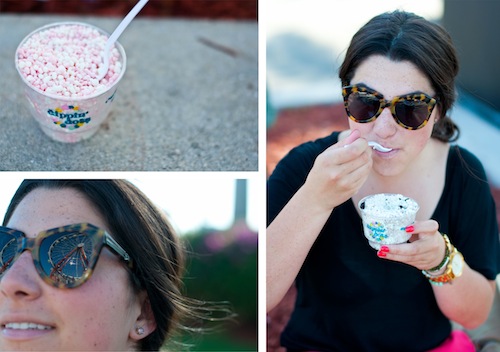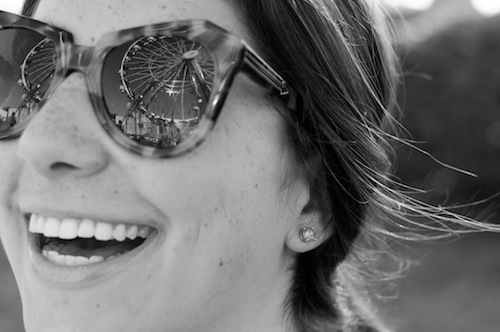 This was such a fun project for Janelle (my photog and great friend) & I….Mainly because we got to spend some time at the county fair before it ended over the weekend. We couldn't let it pass by without grabbing some Dippin' Dots ice cream and take in all the different smells from the elephant ears and funnel cakes…mmmmm. YUM. Stay tuned for what's next in the challenge.
p.s. Thanks Scar for helping out too!