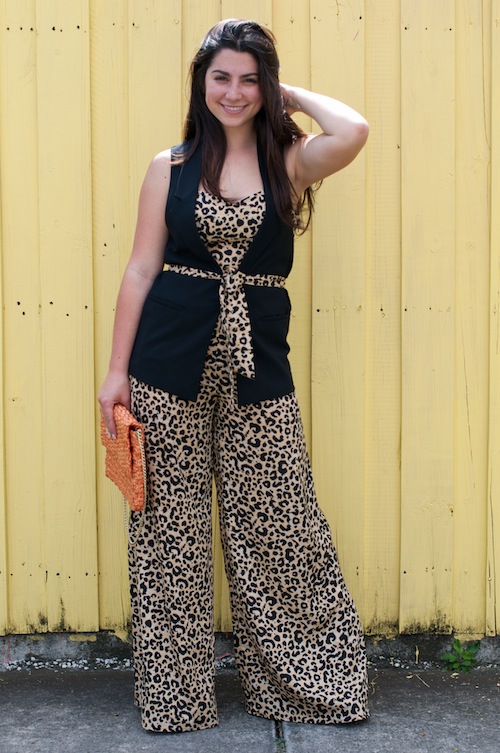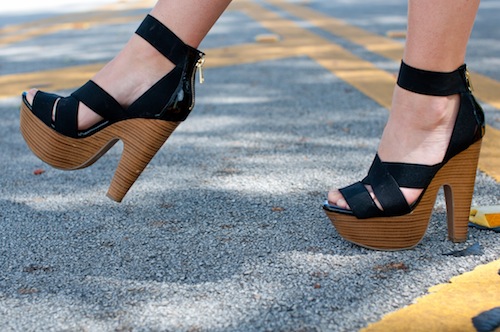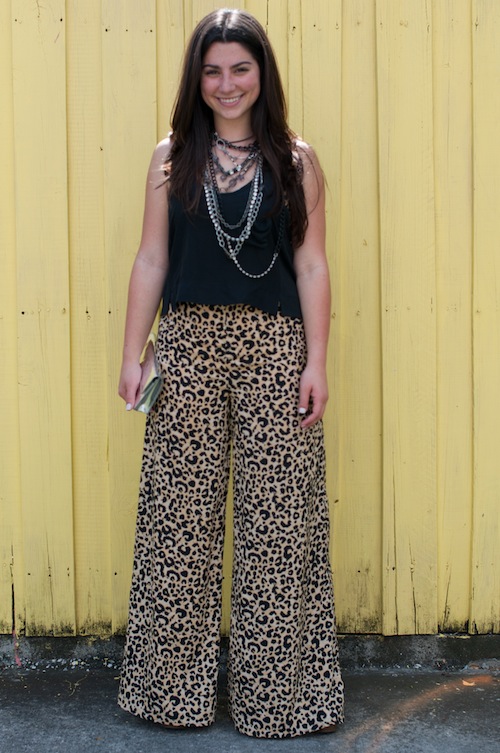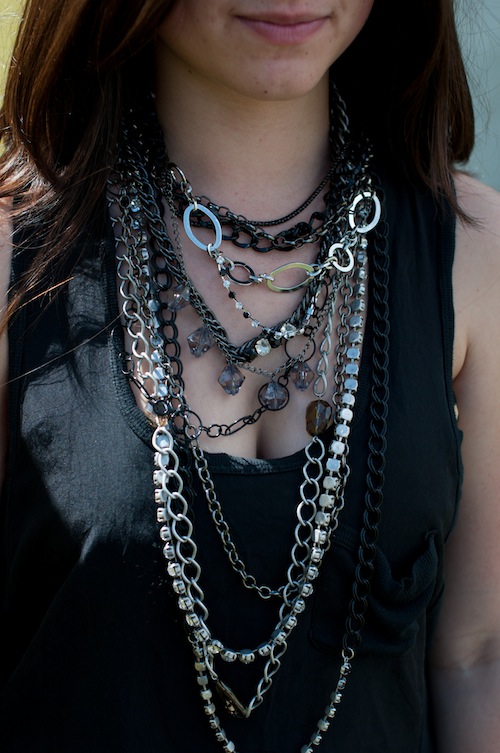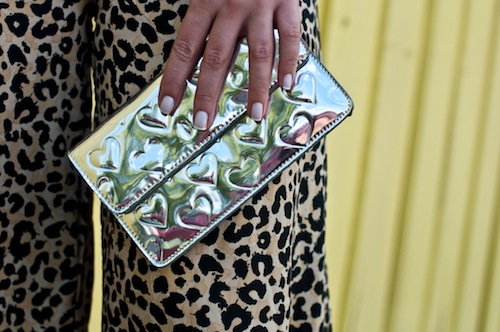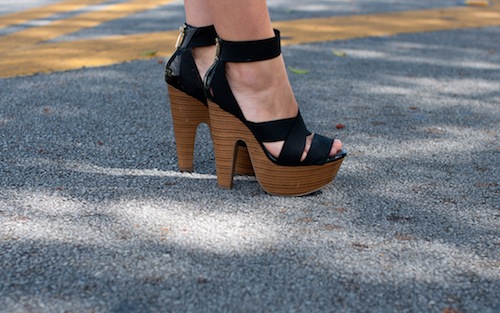 Basics: Leopard Jumpsuit, Forever 21 (Similar). Strappy Platforms, Jessica Simpson.
Outfit #1: Vest, Express. Clutch, Thrifted (last seen here).
This outfit is perfect for brunch/lunch, shopping, or an outdoor event during the day. I topped the jumpsuit with a classic long fitted vest and tied it together with the belt that comes with the jumpsuit. Kept it sweet and simple for a day time look with the woven clutch.
Outfit #2: Crop Top, Bebe (similar). Necklace, Express. Clutch, Marc Jacobs.
After your daytime activities, you've made plans to go out at night. But, you really don't know what to wear. I've got an idea. Keep the jumpsuit on and add a crop top to give the illusion that you're wearing high-waisted pants. With a touch of punk, a statement necklace makes the outfit complete.
Why should a jumpsuit be limited to be worn as a "jumpsuit"? I'm one to maximize the use of anything I buy. Clearly, you can see that here. So why not have fun with it?!
P.S. Don't forget to follow me on BlogLovin & Twitter … maybe even a "Like" on Facebook. 😉