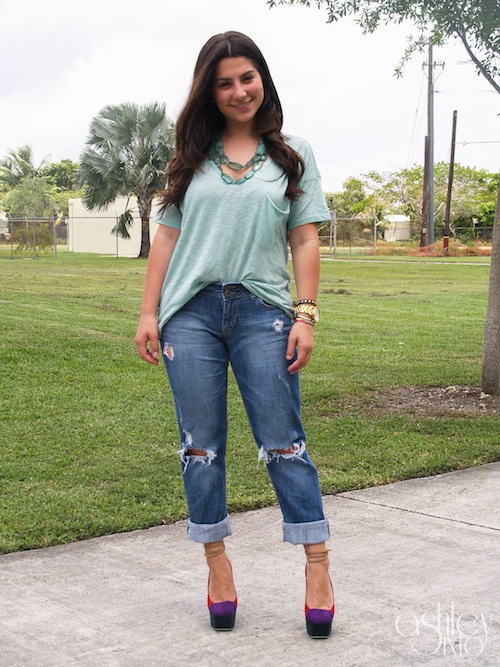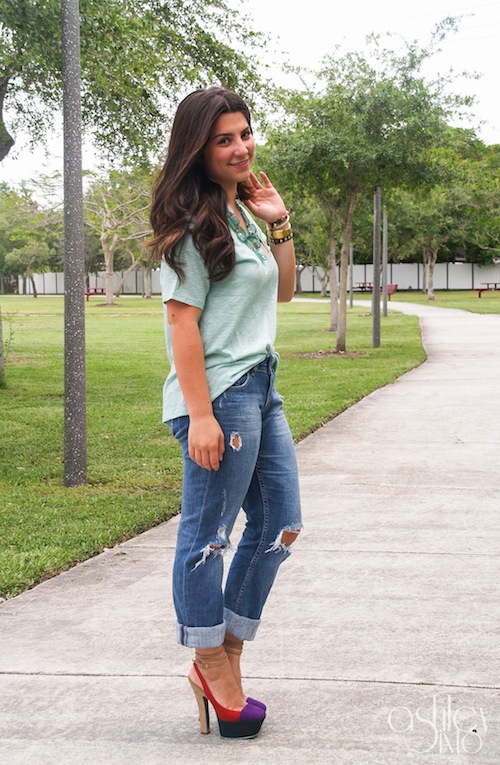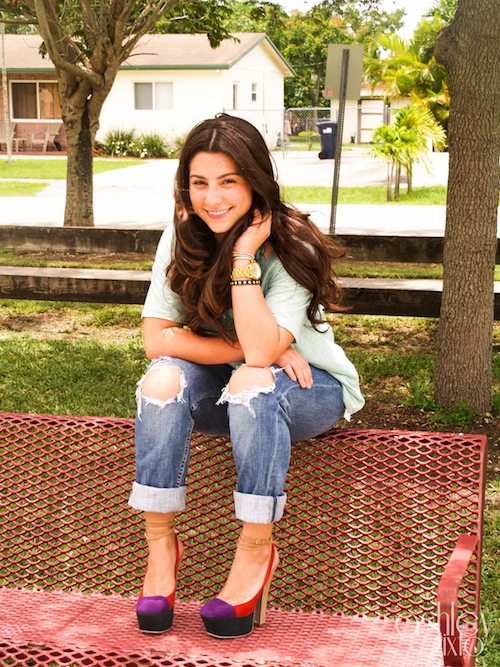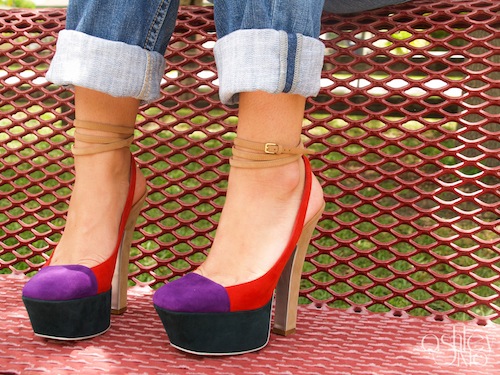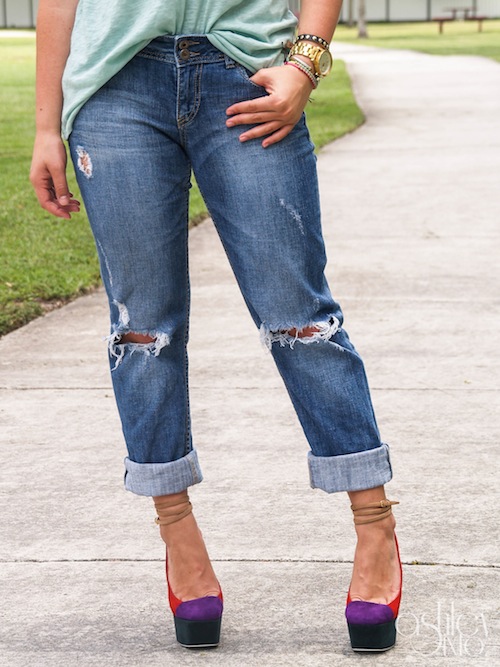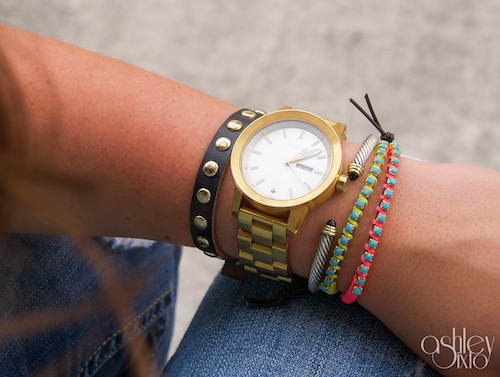 top: Forever 21. necklace: Forever 21  (similar). jeans: Express. heels: YSL c/o Saks. watch: Nixon. Bracelets: (left to right) Forever 21, David Yurman, c/o N&K Designs.
Christmas came real early for me this year. I entered an Instagram competition with Saks Fifth Avenue a few weeks ago and WON $1000 Gift Card! It was one of the most surprising and jaw dropping experiences ever to find out I had won. But once it got down to making my purchase or purchases, I freaked out. As many of you know, I'm a woman who maximizes her purchases and never splurges. I had no idea what to do, but at the same time I did. I wanted a new pair of shoes! After all those steal finds, it was my turn to finally purchase the splurge! Walking into the Saks shoe department was like walking into shoe heaven, no joke. All the brands I had dreamed of owning, were there at my fingertips ready to be told "I'm taking you home!" After trying on pair after pair, nothing made my heart go bonkers like these heels. Immediately when I put them on, I knew these were the ones. So I got them and I don't want to take them off. Us women and our shoes….
Now in the spirit of giving I've teamed up with Nani and Kaki Lopez from N&K Designs to give away one of their neon rhinestone bracelets (like the one I'm wearing above)! They're so fun and just the perfect thing to make your arm candy sparkle. Want to win? Here's the catch:
Like AshleySixto.com and N&K Designs on Facebook & leave a comment here with what your favorite AshleySixto.com post is!
Giveaway will close on 5/22 and the winner will be announced on Wednesday, 5/23… GOOD LUCK !!!
Contest is now closed. Congrats to comment # 17 – Alejandra! You are now a new proud owner of an N&K Designs Bracelet! I'll be sending over an email to you now 🙂