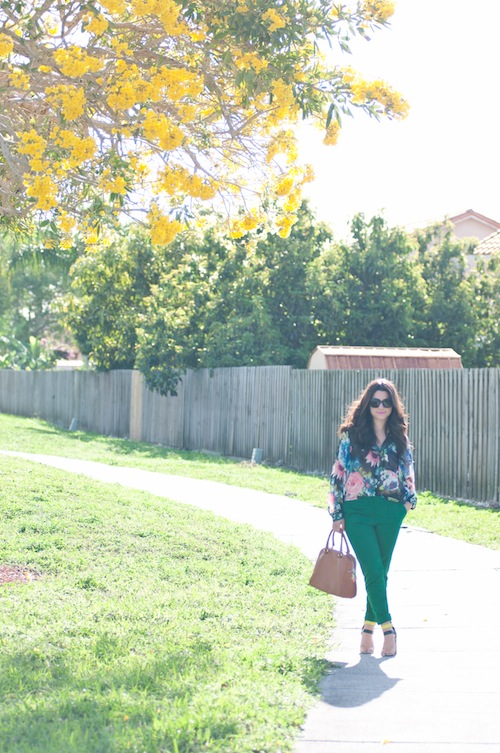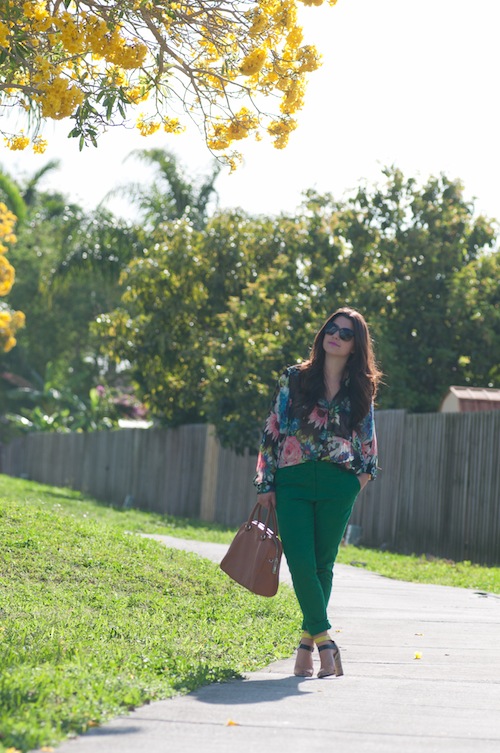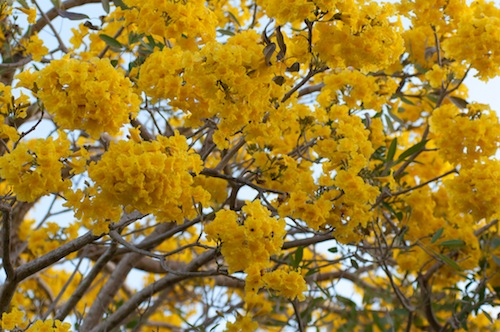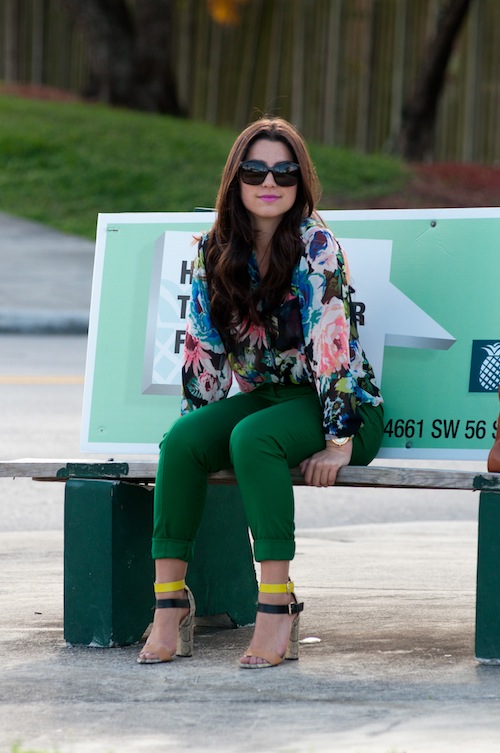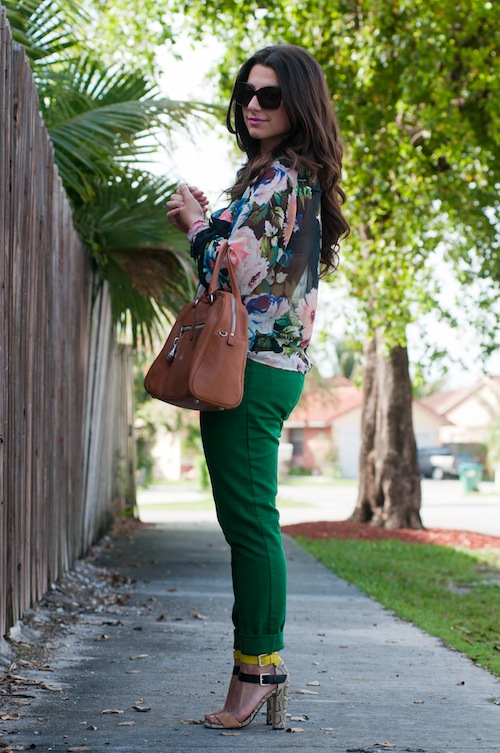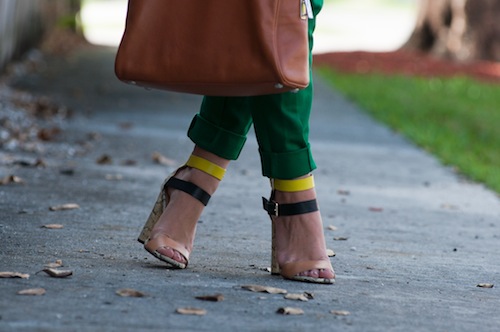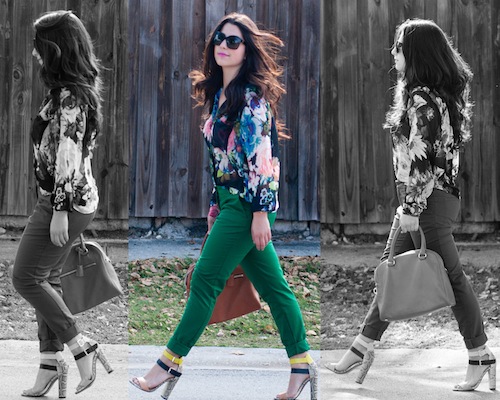 blouse: H&M (similar here & here). pants: H&M (similar). shoes: Zara. purse: Michael Kors. glasses: House of Harlow.
There's nothing like that feeling of wearing a brand new outfit. I did a bit of a shopping spree this past week. (You can't blame me though.) The nearest H&M to me is almost 2 hours away, so when I decide to make the drive… I make it worthwhile. Hence the fact that you have been seeing more of it in my daily wardrobe.
I'm so in love with this floral print blouse. The versatility of it gives me the opportunity to throw it on with some jeans and heels like these or even with a pair of pants like the ones I have on in this outfit. I subtly snuck in the snake pattern and it fit together so perfectly. Maybe it's because the shoes are just that amazing. It's always fun to mix your patterns as long as you don't go too crazy. Speaking of shoes!…. I've got a present for you: 40% Off All Shoes at House of Harlow! Use Coupon Code: 40OFF at Checkout!
You're welcome. XO. Happy Thursday.