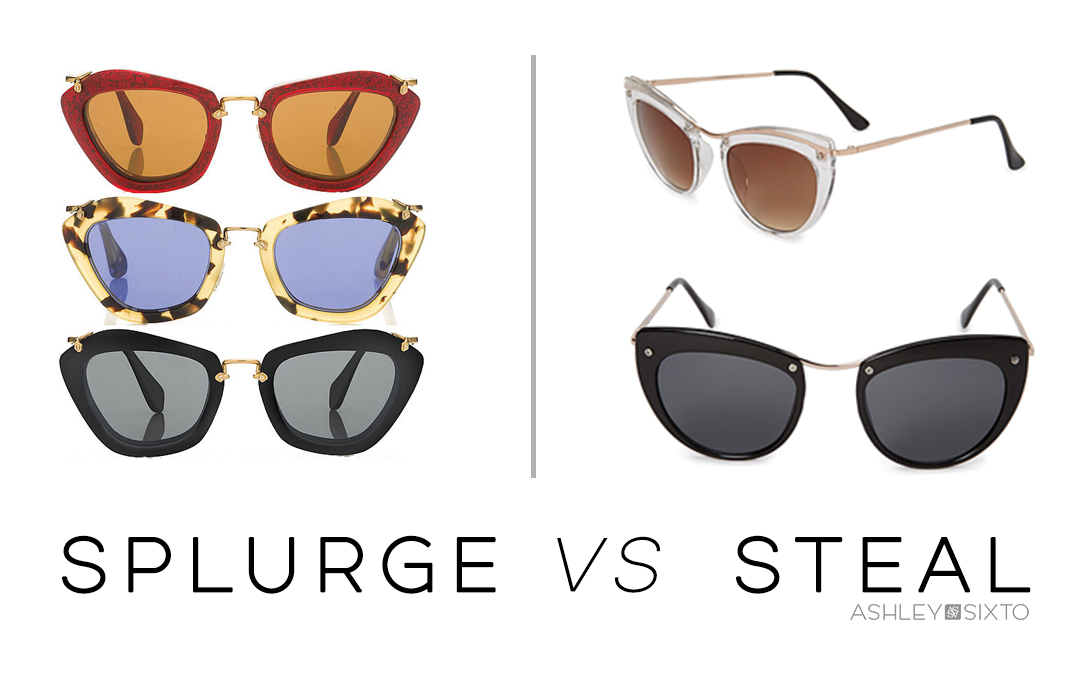 Splurge: Miu Miu ($395) vs Steal: Forever 21 ($7.80)
These Miu Miu sunglasses are all the rage now – I even have a pair myself, eyeglasses though. They're so unique, chic, and sassy. Im loving them and I always get compliments on them! Even from strangers. Haha!
What do you think about the vintage-inspired look? Will you go for the Splurge or stay subtle with the Steal?
xx