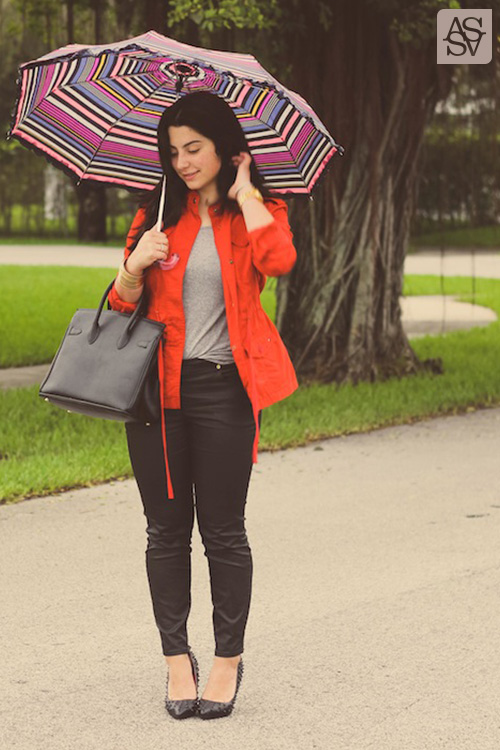 top: Forever 21. jacket: Tommy Hilfiger (similar). pants: H&M (similar). shoes: GoJane (sold out, but you can find them here). umbrella: unknown brand (found it the other day). watch: Nixon (like this new color!). bracelets: Forever 21.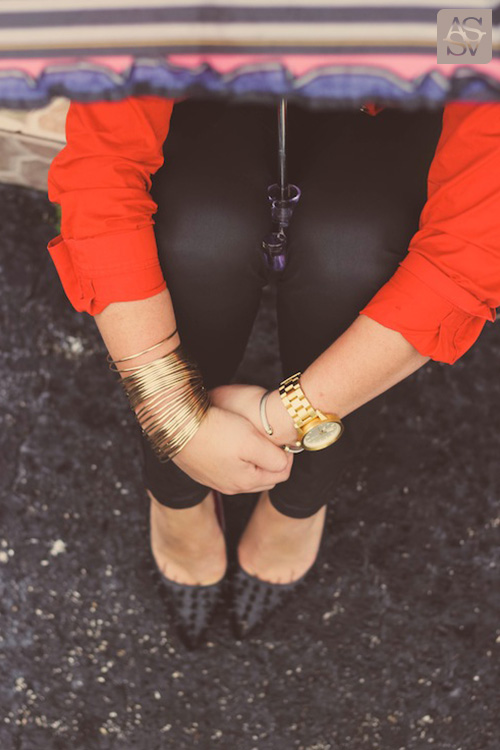 Where am I living? There has been no ounce of sunshine for almost a week! Hello….don't I live in the "Sunshine State"?
This crazy Miami rain brings crazy Miami humidity, and that only means one thing. Out of control, crazy hair for Ashley. It's hard to want to do my hair when I know the minute I step out the front door, it won't ever look the same. It's a shame, especially with the crazy amount of hair I have. But when I do want to take that risk, my go-to miracle product is Moroccan Oil.
Now that we're on the topic of hair, as you can tell, I didn't go with my September craving for rich auburn hair. I went back to black! (and chopped off a few inches too). I realized that for Fall, dark hair is so shiny and healthy looking, I couldn't resist…and I love it!
What do you think?