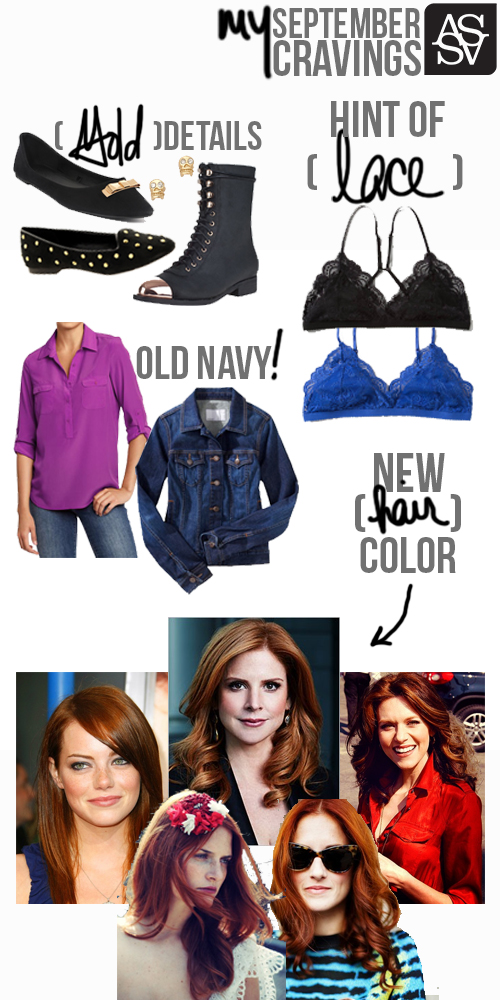 this September has got me craving lots of things!
Gold Details: (Forever 21 flats, ASOS Flats, Jeffrey Campbell Boots, Bing Bang Earrings) Just stopped by Forever 21 the other day and picked up the cutest flats! They've got the perfect gold details with a metal bow and pointed toe. Perfect for work with printed trousers or jeans and a blouse during the weekend. Can't wait to wear them!
Hint of Lace: (Anthropologie Bralettes) Looking for a new set of lace bralettes for the fall. I love to have a tank or a light and sheer blouse that has just a hint of lace peeking out. Very subtly sexy (and extremely comfy!).
Old Navy: (Blouse, Jacket) Love the new blouses they've come out with this month (um, and they're only $20) and I'm on the hunt for a new denim jacket and this one's a steal!
New Hair Color: The main thing on my mind is a new fall hair color. I'm over the ombre look and ready for a new look. If you follow me on Instagram (@ashleysixto), you've already seen my first step to my inspiration color and I love it!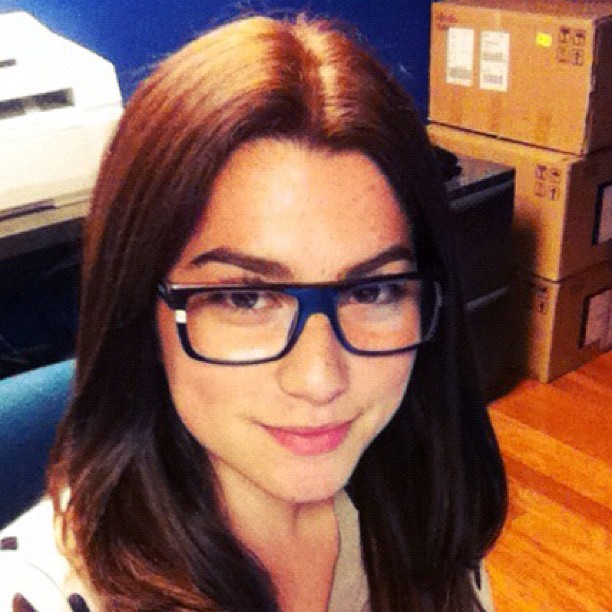 Since it was a box dye, it's already beginning to fade away so I'm looking to do a more permanent color. What do you think? Ashley as a ginger? Decisions, decisions!
All I know right now is that I'm ready for September! There's a lot of new and exciting things coming up for me and AshleySixto.com I can't wait to share with all of you.
Don't forget…..I'm celebrating Fashion's Night Out here in Miami at Ohm Boutique (and I'm sooooo excited!) Don't forget to RSVP for the event if you're going at the Facebook event page, here!