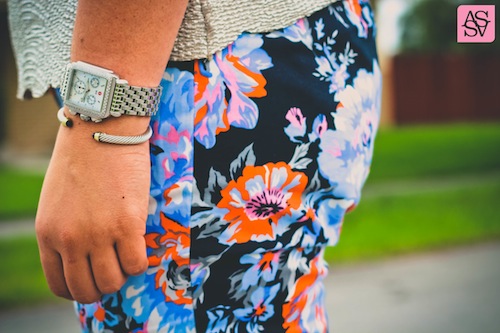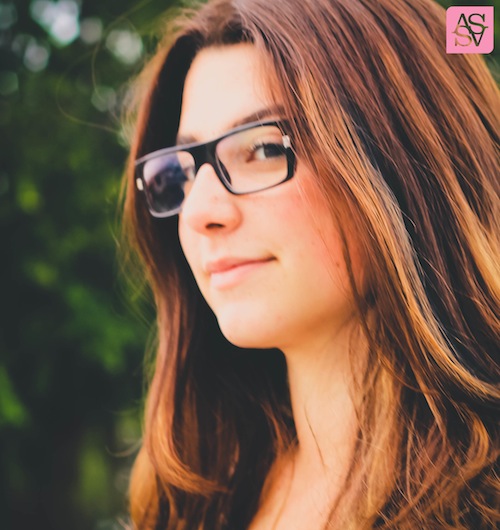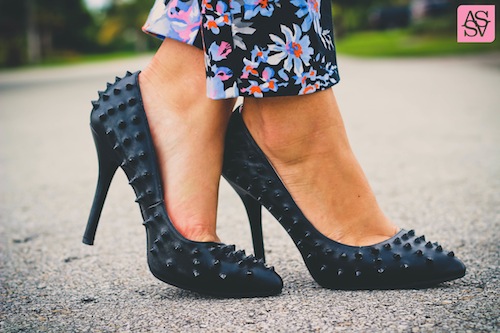 top: Love 21. pants: ASOS (sold out; similar here for only $20!). shoes: GoJane (last seen here) watch: Michele. bracelet: David Yurman. purse: Forever 21. glasses: Prada (via eBay)
I love mixing prints, textures, and styles when it comes to my outfits. From the top we start off very feminine with silver fabric and scalloped edges, then we head to a bit more funky (still feminine) with the floral print, then we top it off with a kick! These shoes are so awesome. I found them as a steal vs Christian Louboutin spiked pumps and everywhere I go, someone has to stop me and ask me about my shoes. They're great for a night out and even for work, like I'm wearing here.
With other news…
My birthday is coming up this Monday and it looks like I'll be having a hurricane party instead of a birthday party! Thanks to this guy, Isaac.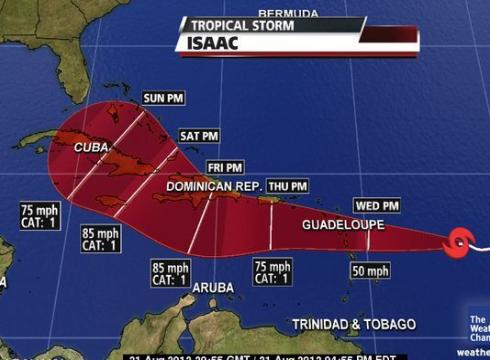 image via The Weather Channel
Besides him intruding the fun stuff, I still have no idea what to do for my birthday. Do any of you have any suggestions? I'd love to hear them!