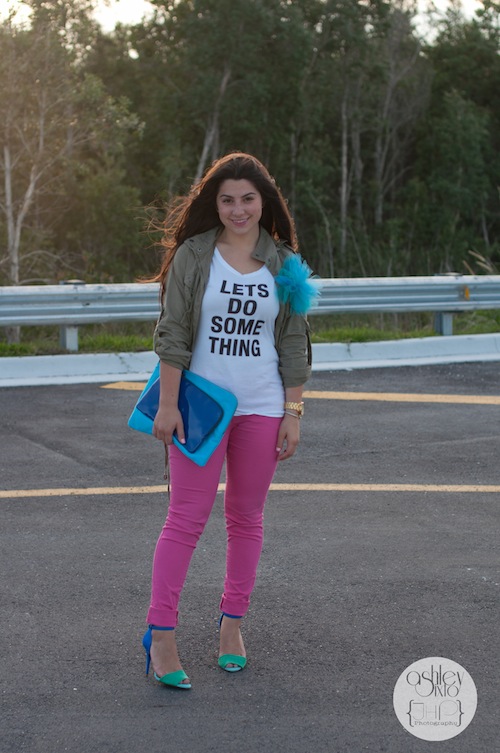 tee: eBay find. skinnies: H&M (similar). heels: Zara. cargo jacket: Forever 21. clutch: Target. pin: handmade (up on Shop the Closet this week!)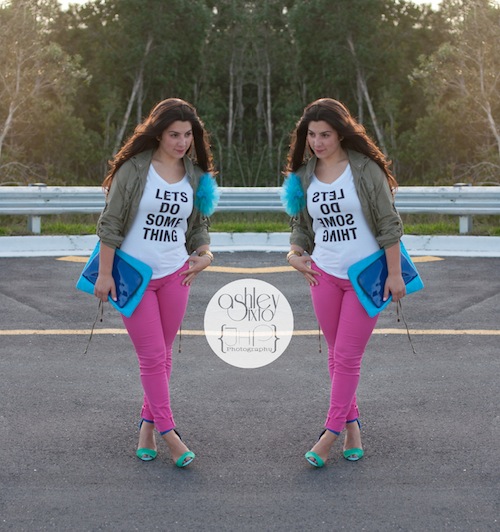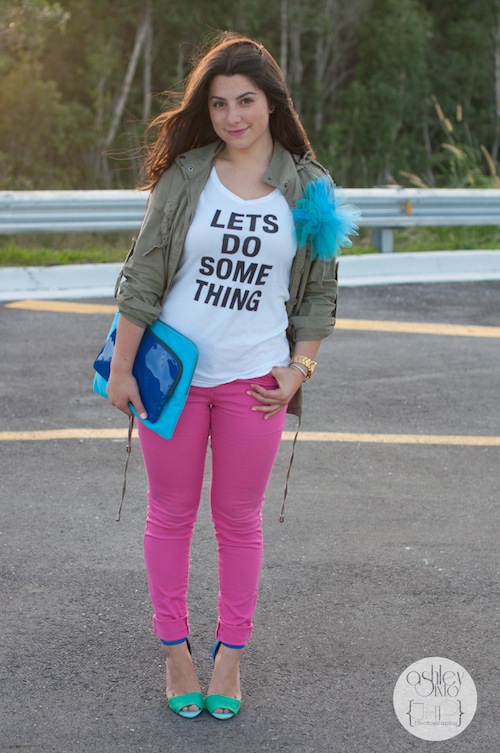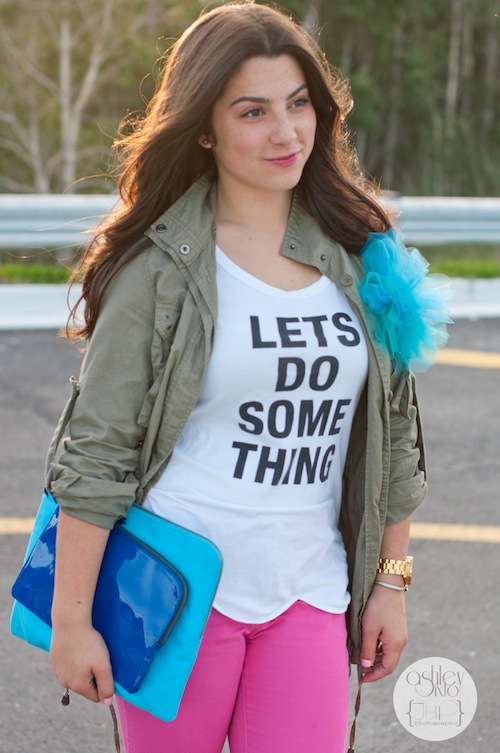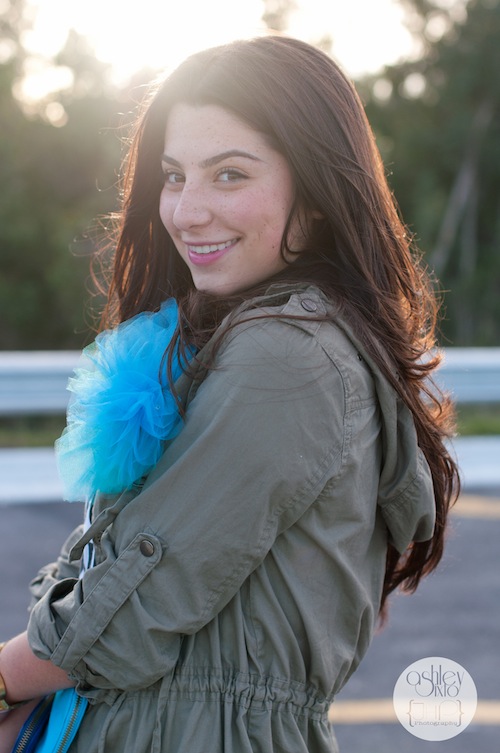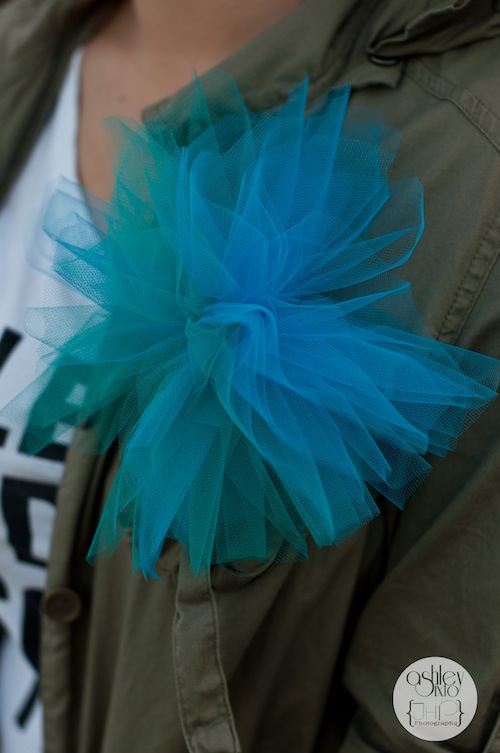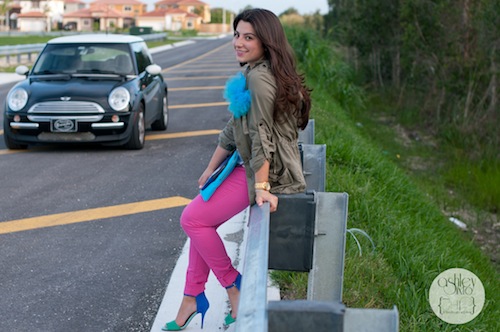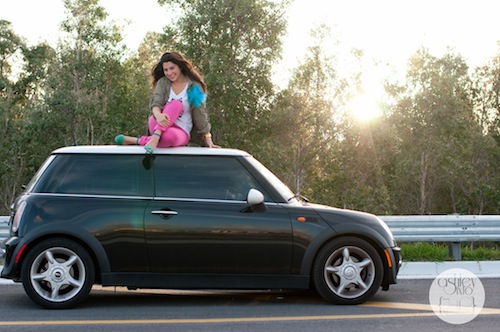 It's Monday. The perfect day to really get up and say "let's do something!" I found this shirt randomly a few years ago from an Australian seller on eBay. It's been such a conversation piece everytime I wear it. But this time, I wanted to do something different.
My beautiful friend Elisa from Live Play Love made me this awesome flower pin! We'll be posting them on my Shop the Closet page this week in an assortment of colors. Majority of the proceeds will be to help raise funds for a Bahamas Missions trip this summer. Isn't the pin amazing? Once I pinned it to my cargo jacket, I had a serious Carrie Bradshaw moment. I knew it was the perfect thing to match with my tee and colored skinnies. Let's not forget my new Zara color block heels and Target clutch. Remember these? I couldn't resist buying a second pair once they debuted on Zara's website. I mean… they're perfect.
And of course, we can't set aside the craziness of my outfit without showing my true crazy personality. As you can tell in the last picture, that is me. Crazy ole me. On my car.