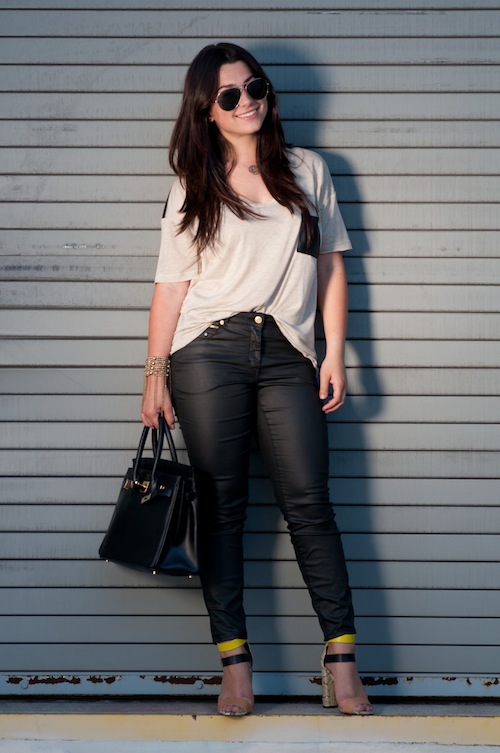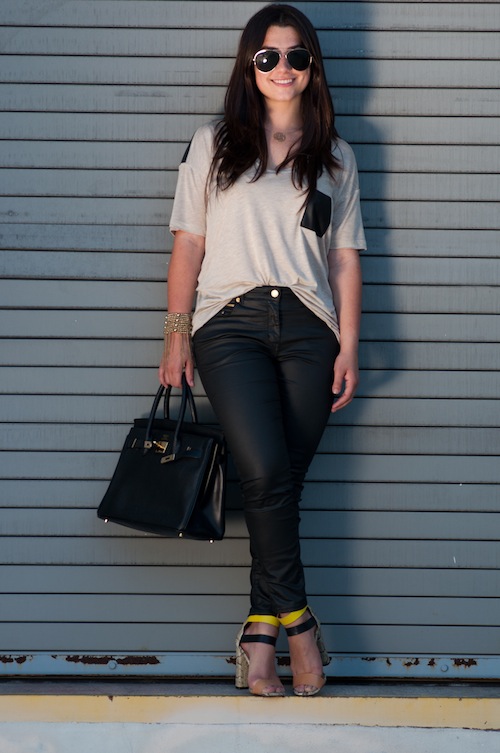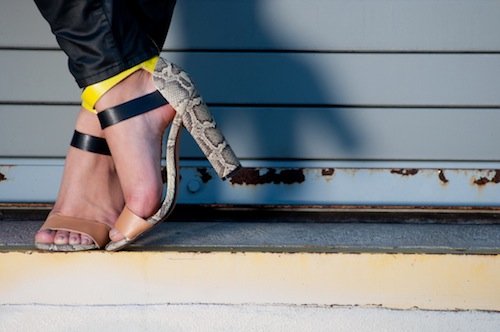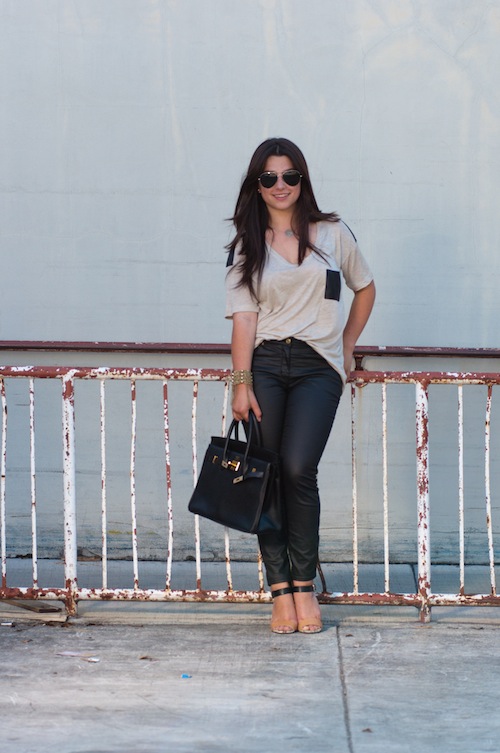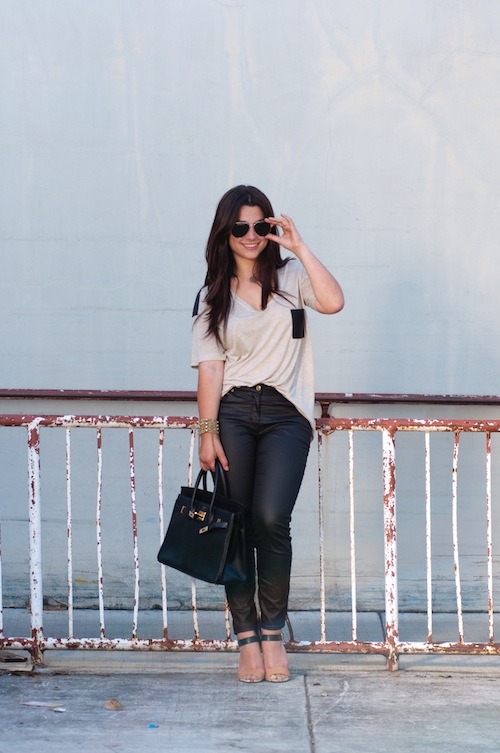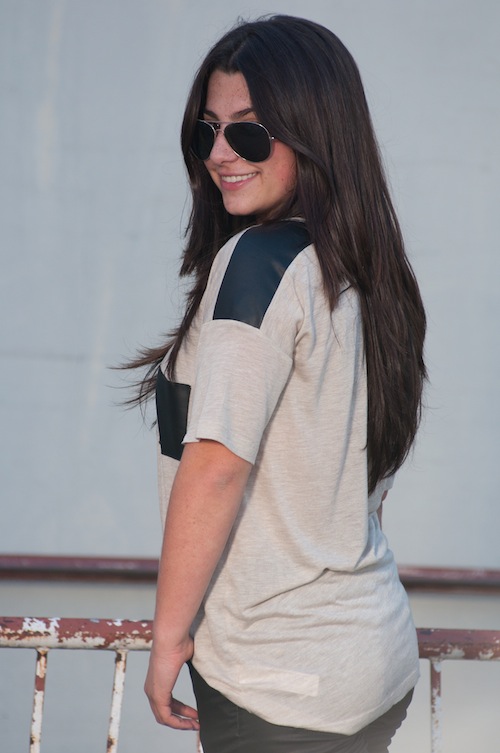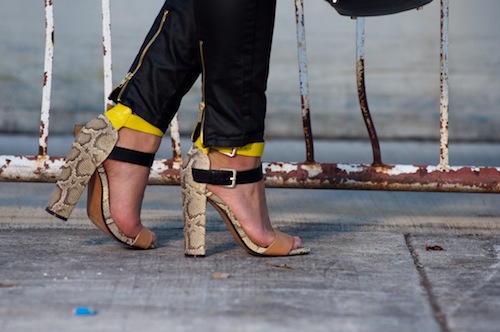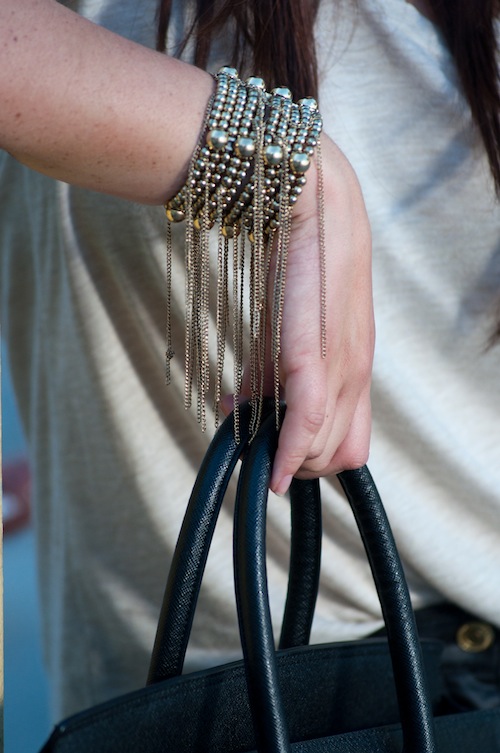 Coming out of the Easter weekend where everyone is dressed in pastels, linen, and bright colors… I've decided to do this week a little differently.
Today I'm wearing an oatmeal colored tee from Zara (similar here), zipper-at-the-ankle-jeans from H&M (similar here), and Zara heels. The bracelet is from Forever 21, but really old. (I found this really cool one at ASOS for you.)
I would call this look the Pastel Rebellion? The pants of wax? It's a little bit Ashley and a little bit of Rock-n-Roll? Or I could just call it "Leather & Neon." hence the already given title to the post. Whatever it is, it doesn't change that I love everything about this outfit. The detailing of the gold zippers, combined with the neon and snake prints south of my ankles, plus the tee shirt that looks plain Jane until you see my shoulders (and you're like WOAH! Leather accents!!!)- it all falls together just right.
side note: that was my reaction when I found it, so I'm guessing it might be yours too… *wishful thinking*
This is me, side noting once again: My boyfriend Adrian tagged along with me in this shoot (He'll say I made him… which he could be right, but I'm not telling). He couldn't resist being behind the camera, so when we were finished, he jumped right in and played the "suave, macho man" part. Not too shabby. I laughed so much with this collage that Janelle put together!