Today's look: Semi-Casual.
Same basics, different style.
Add ons: Michael Kors Purse, Karen Walker Sunglasses, Forever 21 B/W Trench, Christian Siriano for Payless Wedges (on Sale!), Michael Kors Watch, Varied Bracelets.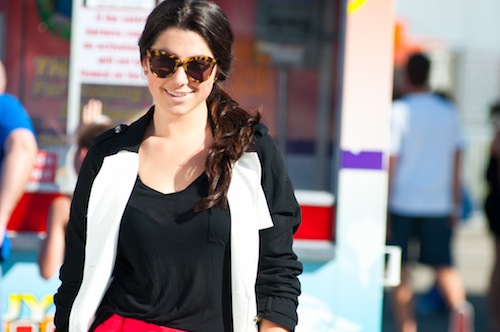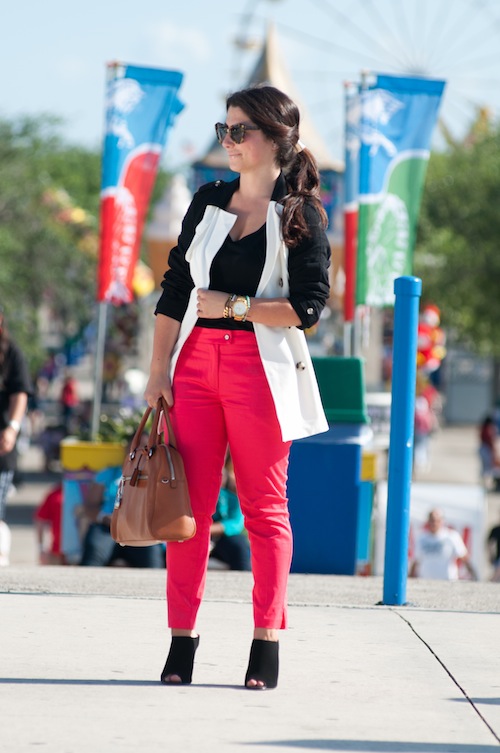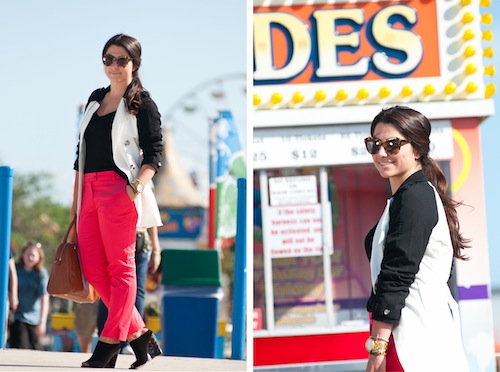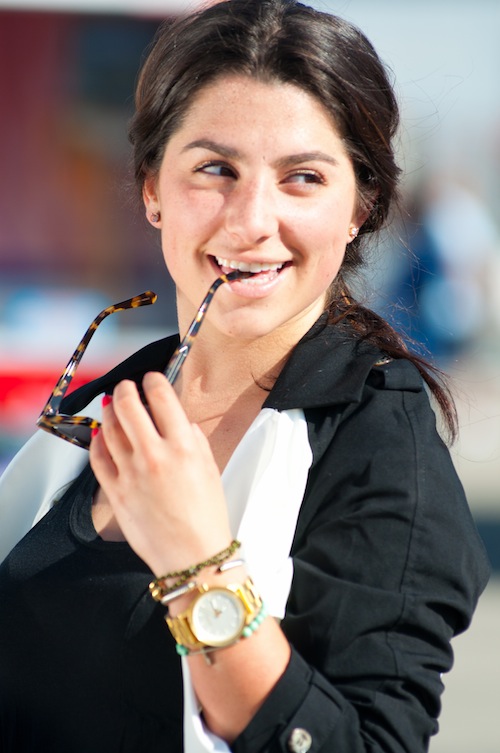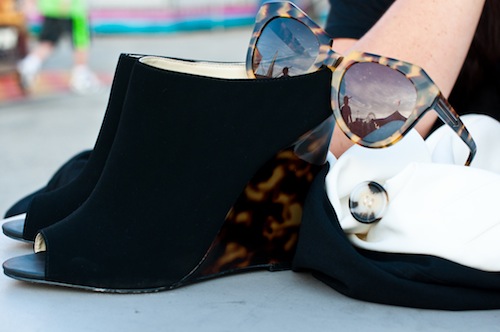 I just bought this trench from Forever 21 the other day, and I must say I'm in lurrrrrve. It's very light and versatile. In sunny weather you can throw it over a patterned dress like this one from Wallis or go crazy and wear it solo as a dress tied at the waist with a belt. Or of course, you can always wear it "normally" on a gloomy day like today. Meh. Rainy weather, there's something about you. I love you when I can stay in bed watching movies all day. But not when I have to head to class to finish projects early in the AM.
Who's with me on this love/hate relationship? I'm sure I have a few takers.