Switched things up a bit this weekend. I added a "Super Splurge" into the mix. I don't know about you, but I've had my eye on the Celine Bi Cabas for quite some time. I just couldn't really wrap my brain around the fact that it would cost me my arm and leg for a simple color block tote. So I went on the hunt to satisfy the liking and not to make my wallet scream again…..and did I find what I was looking for. I love the color combinations in the Rebecca Minkoff Toki, but the price tag on the Forever 21 tote is doing the trick for me. It's multi-functional as a beach tote and perfect as a big ole purse to use during the day.
You can find all three bags here:
Celine , Rebecca Minkoff , Forever 21
But wait…. There's an extra addition to the mix! After posting this over the weekend I found a SUPER STEAL. You can find an almost identical Faux Leather Shopper at Old Navy. It's now on sale for $18. (C'mon, you know you can't beat a price tag like that!) I'm actually loving the color combination on this bag. It will be perfect for any outfit. Go on, go for it. You deserve it.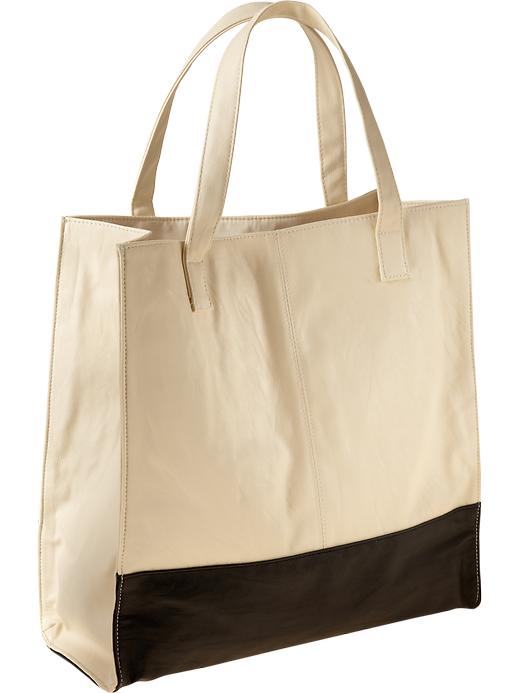 ….You're welcome.