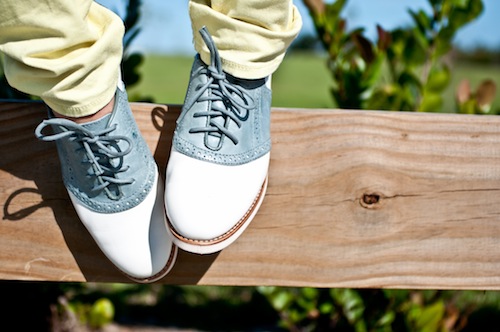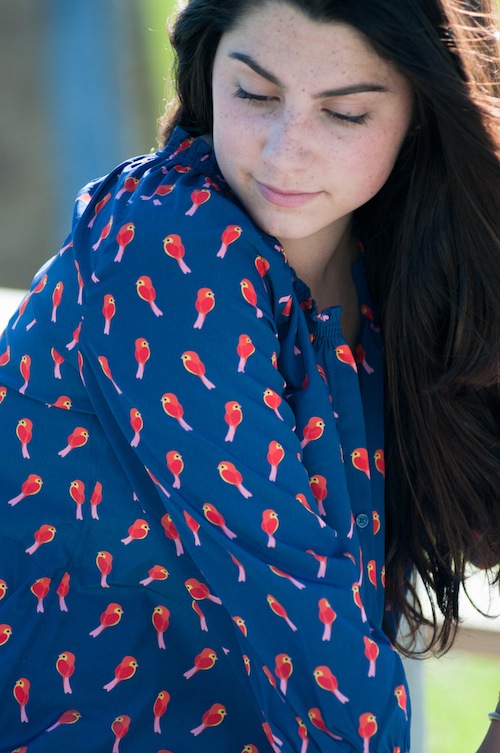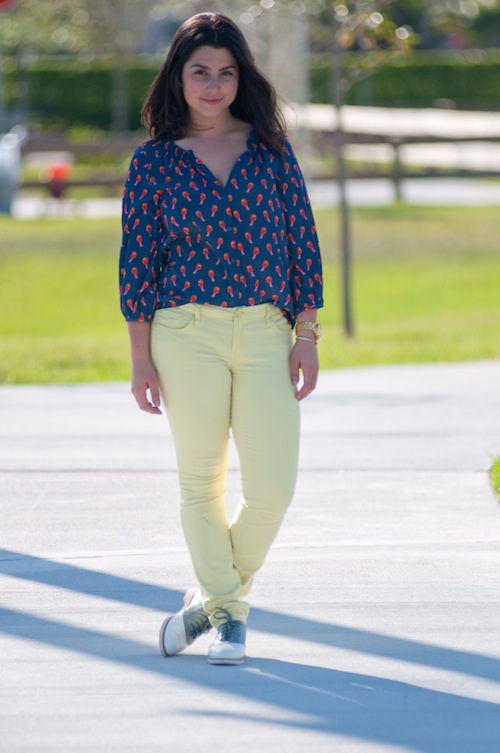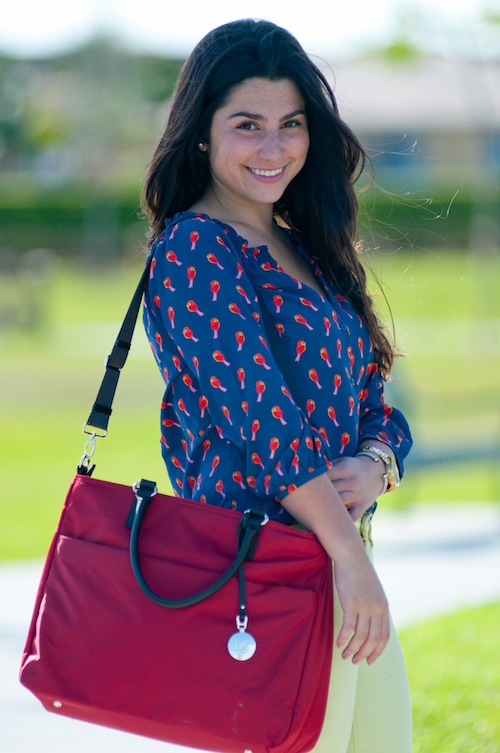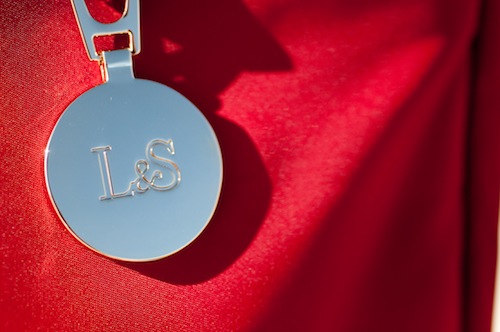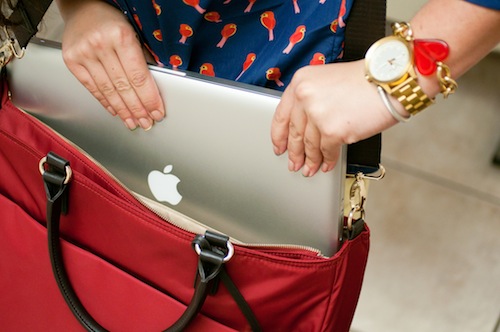 top: Old Navy. pants: Forever 21. shoes: Bass via TJ Maxx. purse: c/o Lo & Sons. watch: Nixon. bracelets: Spike The Punch & David Yurman.
I finally got my bird shirt from Old Navy! Wahoo! After days of pondering which color to choose, I went for the navy color… I'm so glad I did. The fit is perfect and so light and comfortable and let's not forget about that fun print! I can't wait to wear it again.
And now…..a big thanks to Lo & Sons for sending over their Brookline Tote! It's the perfect bag for traveling and has made the best fit for my choice of handbag for school. It's my last semester, so I'm always having to take my laptop to classes for projects and research. This stylish take on a briefcase fits everything from my laptop, to notebooks, pencil case, and some extra goodies like my magazines and makeup bag. So I feel much better not having to look like a bag lady. Yeah, I know you're thinking, "…that bag? fits all of that?" OH yeah…They've got proof for you. Check out their video, here.
To add to all it's greatness, is the pop of color it will add to any outfit I'll be wearing. Because you know me, I'm not…well…blah. I'm so excited to be able to use it to it's full potential this summer for all my traveling plans! Cue in the expression of excitement here: