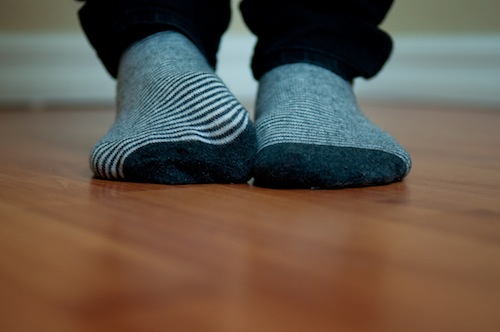 step one: keep those feets warm. I'm a sock freak. It seems like I have a million pairs, all different colors and patterns. But I'm not as big of a fan like this guy: SOCKS.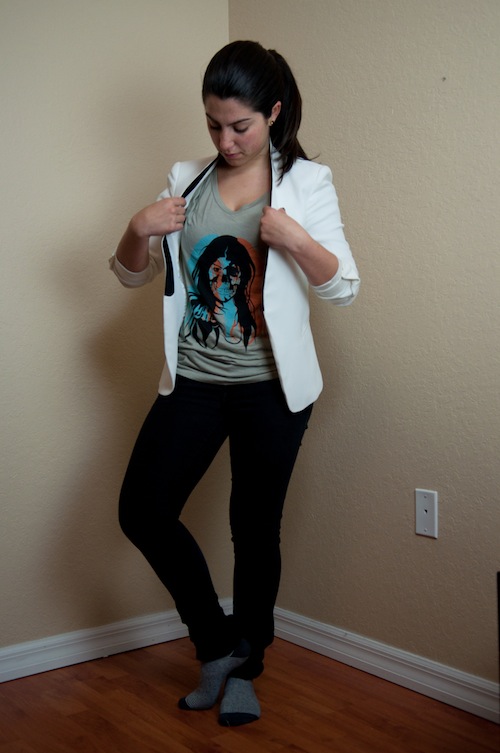 step two: throw on a blazer, cause here in Miami there's no need for coats. I love this blazer cause it's the perfect match for any season. Now for the chilly weather, and with a tank and shorts in the Summer. Now, let's focus our attention to those black hidden lapels. Aren't they awesome? Goes great with a monochromatic look.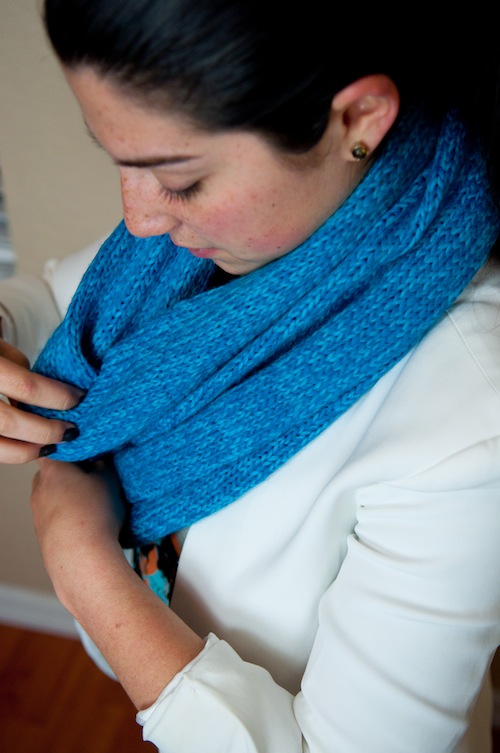 step three: It's scaaaaarf time. Since I'm a girl who loves that pop of color, I couldn't resist buying this scarf. Even though it's not that cold here, it's always good to keep a scarf handy. It's less clunkier than a jacket.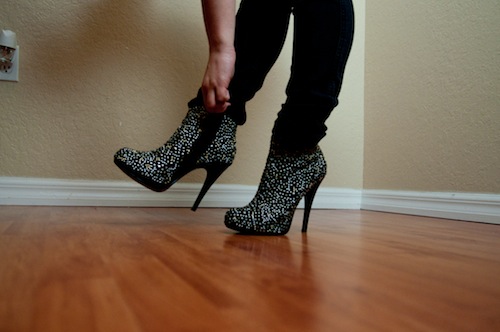 step four: please put some shoes on.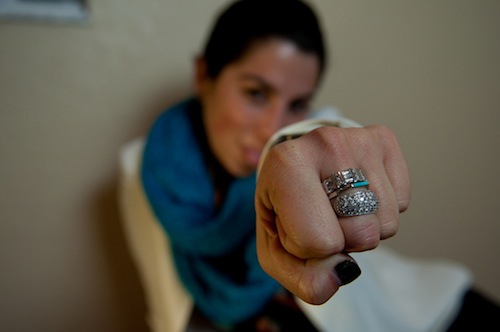 step five: add your bling or start your arm [insert synonym to the word party here].
and KA-POW. you're ready to take on the day…or night.
top: MRCY. jeans: H&M (Similar). blazer: Zara (Similar). scarf: Target (Similar). bracelet: Forever 21. watch: Michael Kors. rings: Assorted (old). purse: Michael Kors. studded boots: River Island.