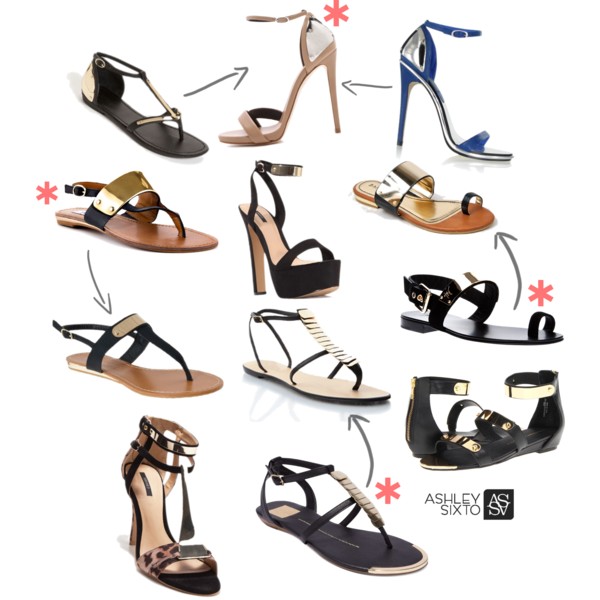 I'm seeing the metal plates everywhere, and I'm definitely not complaining. Considering the fact I already own 2 of the pairs above and DYING for a third! Can you guess which one? I'll give you a little hint….I've got the blllllllllluuues for them. (A little too obvious of a hint)
I've put together my favorites that I've detected so far and added some fun Splurge vs Steal action for you!
Let's start from the top.
Steal vs Splurge vs Steal #1 (top): ZIGIgirl sandals ($59) vs. Giuseppe Zanotti ($750) vs. MIA Shoes 
Splurge vs Steal #2 (left): Steve Madden $70 vs. Riverberry ($21)
Splurge vs Steal #3 (right): Giuseppe Zanotti ($795) vs Bamboo ($25)
Splurge vs Steal #4 (bottom): Dolce Vita ($69) vs Forever 21 ($25)
The extras: Forever 21 Metal Bar Ankle Strap Heels ($33), Chinese Laundry 3 Metal Bar Strapped Sandals ($60), Forever 21 Leopard Metal T-Strap Heels ($35)